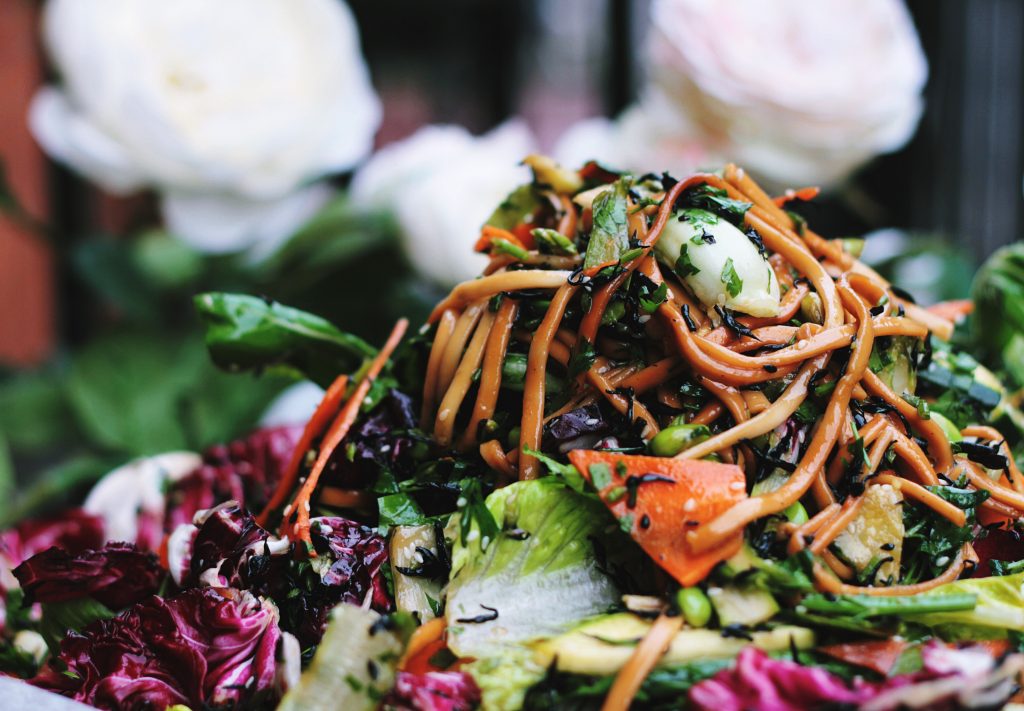 Bet you never knew there were so many vegan and vegetarian buffets in Hong Kong! Here are some of our top spreads to get your fill of plant-based cuisine, suitable for everyone from flexitarians to ovo-lacto vegetarians to even the strictest vegan diet.
Ahimsa Buffet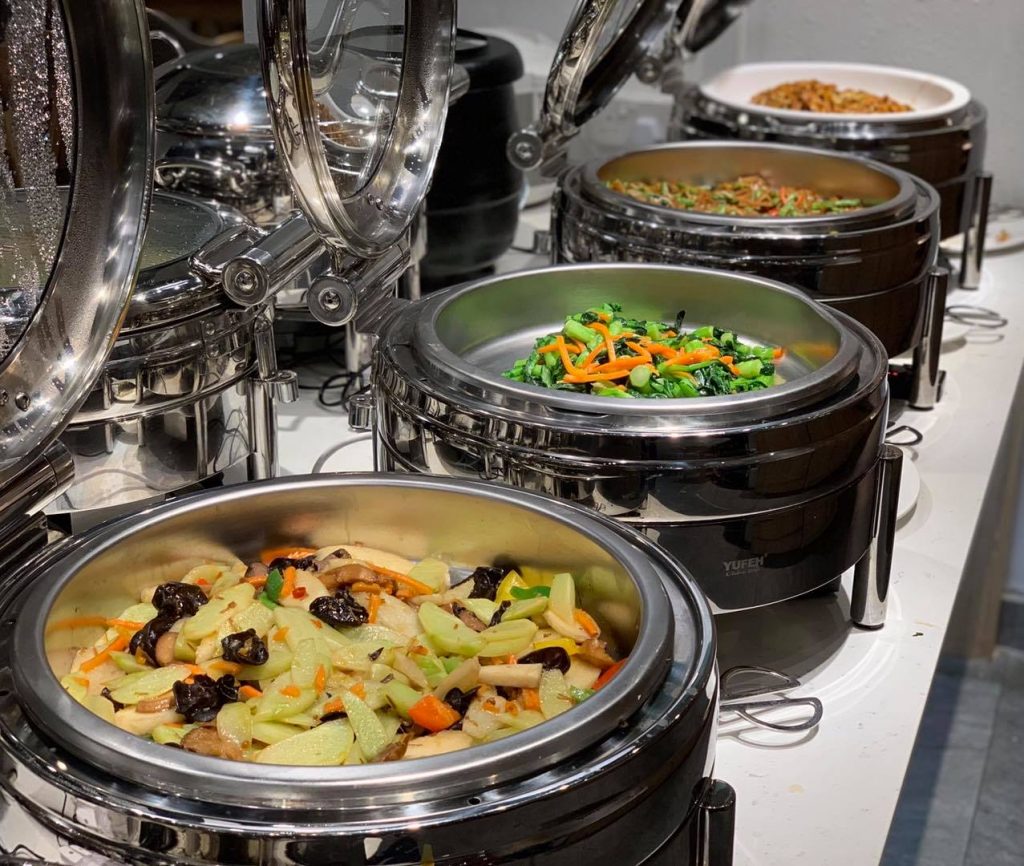 You can't talk about vegetarian buffets in Hong Kong without mentioning Ahimsa. This OG buffet chain started off in North Point, before exploding in popularity and opening two other locations in Mong Kok and Jordan. The options are endless, with a rotating mix of dishes and cuisine types, from Chinese to Korean and everything in between. We recommend their crunchy peanut sprouts, Korean fried chicken made from cauliflower, and a Sichuan faux fish fillet with pickled vegetables – *drool noise*. As you might have guessed, this bargain buffet joint is popular with the meat-abstaining masses, so book a table if you're planning to go. Costs $68 for lunch or $108 for dinner during the week, or $78/lunch and $128/dinner on weekends and public holidays.
Shop B, G/F, Wah Hai Mansion, 10-16 Fort Street, North Point, facebook.com/ahimsabuffet/
Dragon-i
We all know Dragon-i is a pretty popular nightclub, but did you know this Wyndham Street hotspot also does an amazing value dim sum buffet? The culinary powers at work at Dragon-i are actually super passionate about plant-based cooking, and offer a creative and innovative range of meat-free dim sum variations like pan-fried Gardein beef buns or Omnipork and lotus root cakes. They've also got meat alternative twists on classic dishes like mapu doufu and fried green beans, both with minced Omnipork in place of the real thing. All-you-can-eat dim sum costs $258, available for lunch during the week or brunch on weekends.
The Centrium, 60 Wyndham St., Central, 3110-1222, dragon-i.com.hk/.
Everyday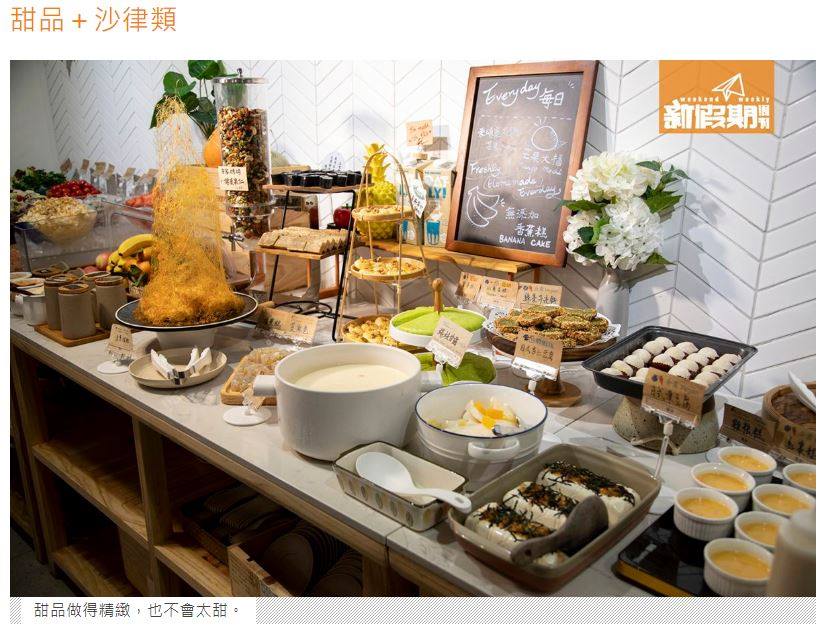 This bargain buffet spot in TST serves up yummy vegan and vegetarian food, with plenty of options for all tastes. Their dishes contain mostly fruits, vegetables, nuts and beans, rather than processed ingredients, and we love their creative spins on plant-based cuisine! Try out the mashed purple sweet potatoes with green apple salad, crispy apple slices with peanut butter and nuts, or the walnut sweet and sour vegan pork. Fair warning: this cafe does run out of seats, so be sure to make a reservation as early as possible. Costs $88 for lunch and $138 for dinner.
G/F, Diamond Court, 10-12 Hillwood Rd., Tsim Sha Tsui, 2570-2266, facebook.com/everydayveghk
Sprout Cafe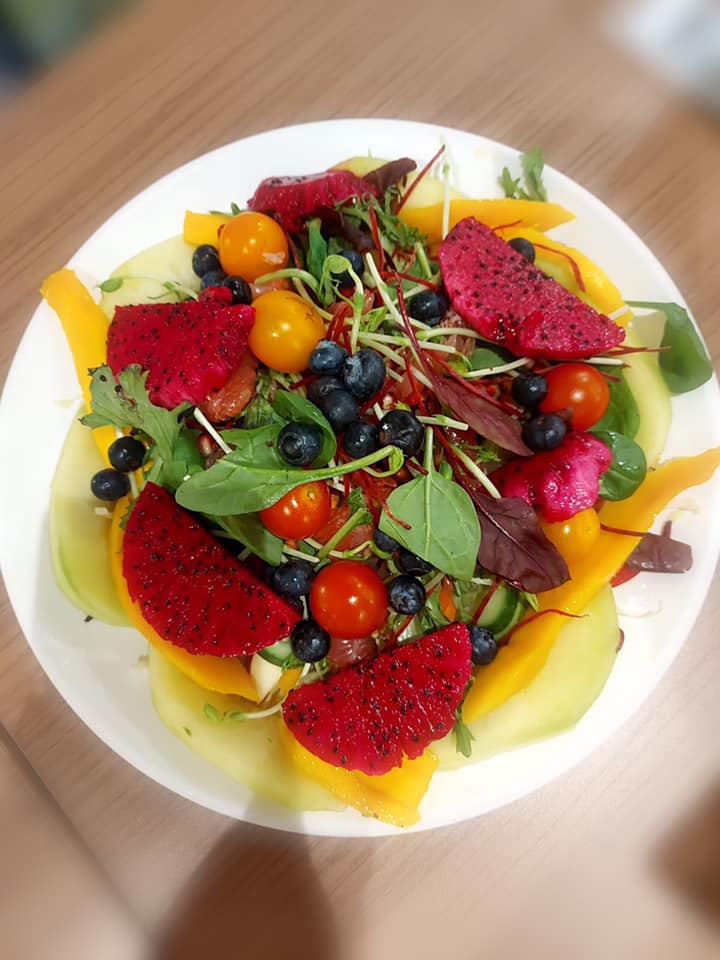 This trendy vegan buffet cafe in Wan Chai took inspo from all over the world, creating an international range of vegan delicacies. Try their signature white truffle risotto, orange pork chop burger, and Japanese bento. The buffet starts at $88 for 50 minutes, going up to $158 for 90 minutes for their Sunday special menu.
G/F, 181 Hennessy Road, Wan Chai, 2333-6207, facebook.com/sproutcafehk
My Meat Run Buddy
Love meat but hate what it does to the planet? My Meat Run Buddy specializes in serving up realistic takes on meat recipes, but with no actual animals harmed in the process! Spice lovers will swoon over their most popular dish, the Sichuan style vegan chilled poached chicken, which we swear could pass for the real thing. For anyone not so enthused about mock meat creations, don't miss out on their crispy spinach rolls wrapped with fresh veggies and turmeric fried rice. The weekday lunch buffet will set you back $68 for 60 minutes ($90 for 75 minutes on weekends/PH); dinner costs $125 for 90 minutes ($150 on weekends/PH).
G/F, 28-30 Pok Man Street, Tai Kok Tsui
Veggie One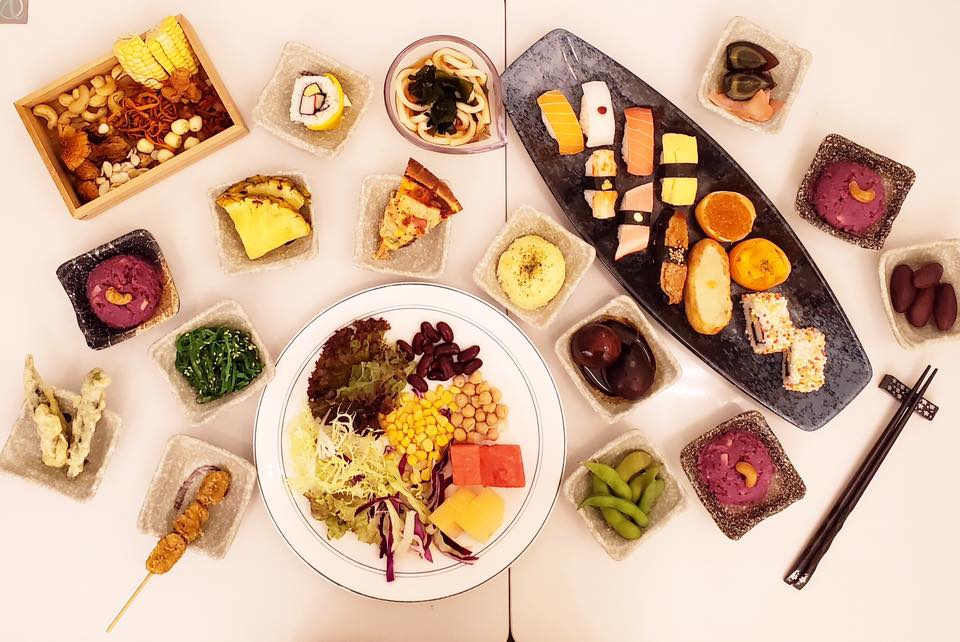 Who says you can't have sushi when you're vegan? The buffet at Veggie One provides over 60 different kinds of food from all over the world, but it's their vegan sushi that truly sets it apart. Prepare to be dazzled by their faux salmon sushi roll or the mango Tsujiki roll. On weekdays, the buffet costs $78 f0r 75 minutes at lunch (11am-2:30pm), $68 for 90 minutes during afternoon tea (2:30-4:30pm), or $168 for 90 minutes at dinner time (6-11pm). On weekends and public holidays, prices go up to $98 for lunch, $78 for afternoon, or $188 for dinner.
Shop L2-116, 2/F, 28 Sham Mong Rd., Sham Shui Po, 2389-2298, facebook.com/veggieonehk/
InnoVeggie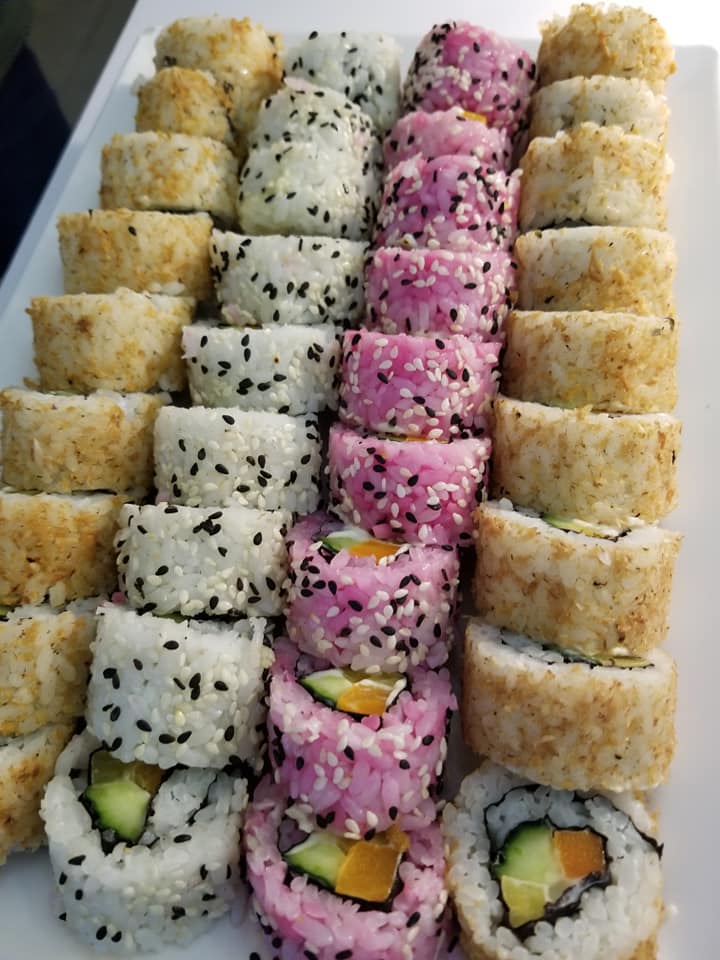 Roll out! We love the innovative and colourful selection of vegan dishes on offer at InnoVeggie, like their rainbow sushi rolls! We also live for their Taiwanese wine-braised chicken, satay vermicelli, and "beef" casserole, or get your Thai fix with a spiced minced vegan meat lettuce wrap. Lunch prices range between $80-$90 for 90 minutes, while dinner rings in anywhere between $90-$110 for 90 minutes.
2-4 Fort Street, North Point, Hong Kong, 2856-6238, facebook.com/innoveggiehk
Read more about vegan food in Hong Kong, like all the best locally made vegan protein bars.