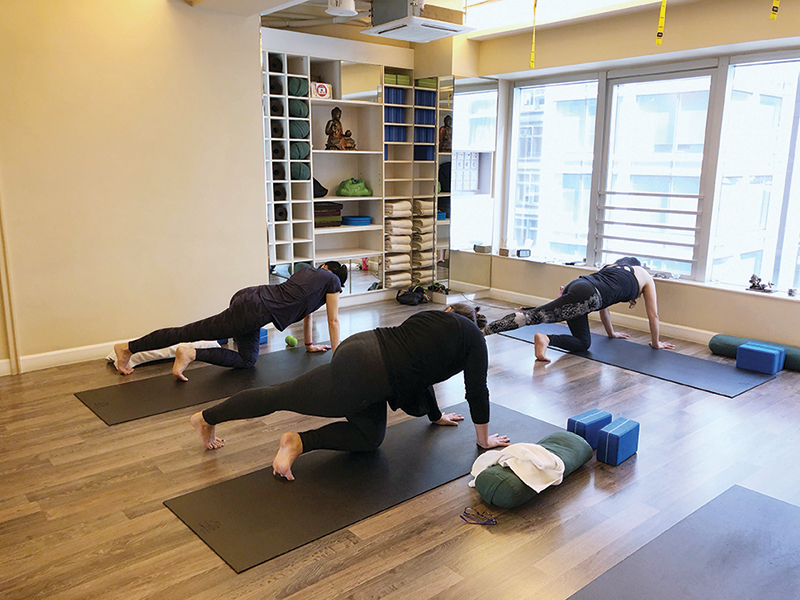 The Buzz: The Yoga Room in Sheung Wan has always been popular with yogi mums for their regular prenatal and Mum & Baby classes. But they've only recently added postnatal classes to their schedule. Music to new mummy ears!
The Class: At eight weeks postpartum, this was our first time back on the mat. We were looking for a class that would ease us into yoga. Classes are small and intimate with lots of student/teacher interactions. We kicked off with some gentle meditation and breathing techniques, before moving into poses that help counteract the effects of breastfeeding and holding a newborn. Moving through a mix of hatha poses and vinyasas, the pace of the class was slow and controlled so we can focus on the way our body feels in different positions. Our teacher, Michelle, leaves plenty of time at the end for supine relaxation poses – the best bit!
The Verdict: We loved that this class targets the typical pain points of new mums, focussing on supporting their postpartum recovery. We felt looser and relaxed, and motivated to practice alongside the other new mums. For a stress-free way to get back into yoga, we give this new postnatal practice a solid thumbs-up.
The Cost: Drop-in classes are $280, for more info on class packages, visit yogaroomhk.com.
15/F, 104 Jervois St., Sheung Wan, 2544-8398.