One of the world's oldest meditation techniques, the practice of Vipassana has been taught for over 2,500 years. Emma Williamson takes us inside a 10-day silent retreat in India.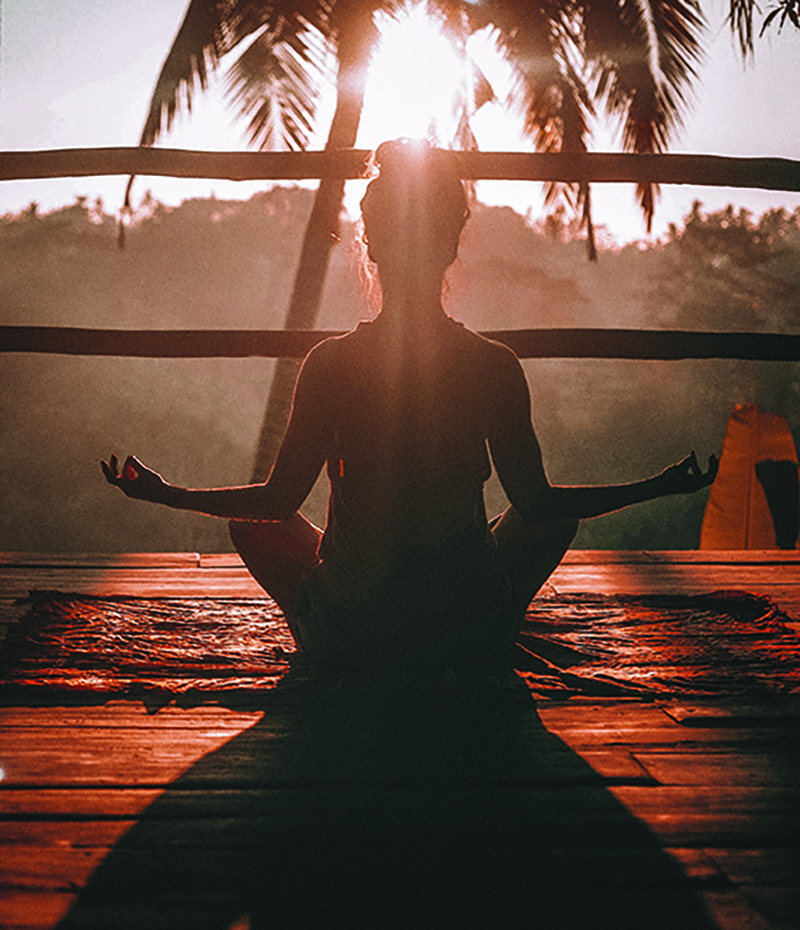 One of the world's oldest meditation techniques, the practice of Vipassana has been taught for over 2,500 years. Emma Williamson takes us inside a 10-day silent retreat in India.
Sitting in the sticky South Indian heat, I waited to hand in my phone, laptop, books, and journal – all my prized possessions. I looked around at the group of strangers I was about to spend the next 10 days with. No one uttered a word – and this was, of course, the entire point. We were gathered there to undertake a Vipassana meditation course, otherwise known as a silent retreat. Ten days of straight meditation, with no communication of any kind, no technology, reading, writing or listening to music – total isolation from the outside world. Over 100 hours of meditation and 240 hours of silence, I calculated. That's a lot of time with your own thoughts.
VIPASSANA EXPLAINED
A practice of mindful meditation, Vipassana (meaning "insight"), teaches students how to harness the understanding that in order to live at peace with the world and ourselves, we have to first understand our inner reality. As the Greeks used to say, "To know thyself is the beginning of wisdom."
Vipassana works by developing awareness of the interconnectivity between the body and mind. The technique involves observing sensations that arise across the body and resisting the impulse to react. The process is said to train the mind to control emotional responses and dissolve negative thought patterns that have become our narrative, equipping us with the tools to face inner and outer demons.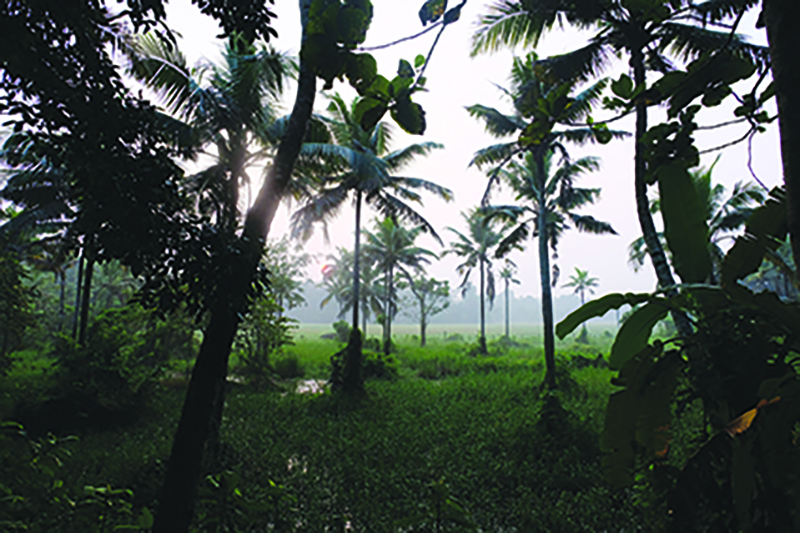 MY JOURNEY TO VIPASSANA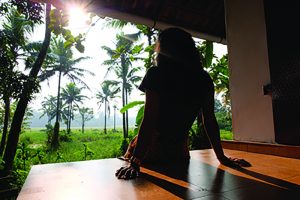 After being in Hong Kong for four years, I was living at the heart of what had first attracted me to this fast-paced, glittering city. I was swept up in its dizzying lustre, yet felt life was moving so fast I didn't have a chance to stop, process and make meaning of it all.
I noticed that the more connected I was, the more desperate I was to unplug. I was yearning for something that I would get only fleeting glimpses of while practicing yoga, or lost in thought on my ferry commute: stillness.
Reading up about meditation, I was drawn to its beautifully simple philosophy that most of our problems and, therefore solutions, lie within. I was determined to crack the practice, but could only manage ten minutes before persistent thoughts would pull me away. I knew there was one way for me to truly experience it, and that was through full immersion.
TEN DAYS OF SILENCE
I chose a retreat in India and boarded a flight. After a six- hour taxi, train and tuk-tuk journey, I arrived at a remote location on the outskirts of Kerala's backwaters. The accommodation was basic with no AC, cramped dorms and, as I would later find out, bedbugs and mice that would keep us company at night.
Stuck around the centre were reminders of our daily schedule, which began at 4am with an ominous gong.
| | |
| --- | --- |
| 4:00 am | Morning wake-up bell |
| 4:30-6:30 am | Meditation |
| 6:30-8:00 am | Breakfast break |
| 8:00-9:00 am | Group meditation in the hall |
| 9:00-11:00 am | Meditation |
| 11:00-noon | Lunch break |
| noon-1:00 pm | Rest |
| 1:00-2:30 pm | Meditation |
| 2:30-3:30 pm | Group meditation in the hall |
| 3:30-5:00 pm | Meditation |
| 5:00-6:00 pm | Tea break |
| 6:00-7:00 pm | Group meditation in the hall |
| 7:00-8:30 pm | Discourse in the hall |
| 8:30-9:00 pm | Meditation |
| 9:00-9:30 pm | Teacher question time |
| 9:30 pm | Retire to your room – Lights out |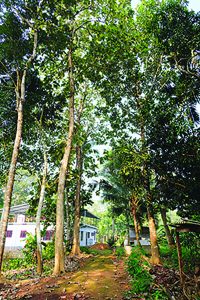 On the first day we were warned of the vigorous mental training we were about to undertake in order to "remove the impurities rooted in our subconscious." Needless to say, I was terrified. The next ten days would be an intense journey deep into my mind, with some of the most difficult tests of patience and determination I'd ever faced.
The first three days felt like a lifetime. Days dragged on with only meals and break times to look forward to. Meditation sessions were slow and my mind was filled with incessant chatter and consuming trains of thought.
Aside from the monotony, one of the hardest struggles was the pain from sitting for long periods of time. I would roll out of bed in the mornings aching all over, with tight muscles and hips that felt like they belonged to an old woman. Knowing that a third of the group were former students, some back for their fourth time, completely ba led me. Why would anyone willingly do this again?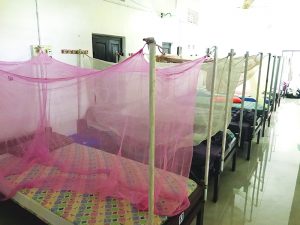 What I did find surprisingly easy was the silence. There was so much being processed internally, not having to engage with others was a relief. Silence gave time for thoughts to fully unravel and space for new perspective. Fresh childhood memories would appear as if I was reliving them again, but this time through a clearer lens.
From day four onwards, my mind quietened and the real meditation began. I'd tapped into an inner state of calm that made concentration easier. I was even able to sit and observe a sting from a mosquito, how the sensations would rise and eventually die down if I resisted the urge to itch.
While I was disconnected from the outside world, I felt even more connected to nature. My mind became bright and sharp and I noticed the intricate details of flowers and plants around me, appreciating their intelligent systems. The natural environment was my entertainment, and I once sat crouched for almost half an hour watching a lizard as it basked in the sun.
On days nine and ten, I experienced moments where my awareness was so heightened, I could feel sensations, like a tingling vibration, across every inch of my body. Lost in a moment of pure stillness, I felt transported from the hot room in which I sat, surrounded by strangers I hadn't yet said two words to.
POST-VIPASSANA
Stepping out of the centre on day eleven, my mind was calm, peaceful and fully refreshed. It was as if I'd pressed a reset button. Looking around at my fellow meditators, their faces glowed with ear-to-ear smiles. We'd undergone the same process but each completed a highly personal journey.
Now two months on, I've found the real test has been reconnecting with this inner calm once life goes back into motion. Above all, the experience has shown me the importance of making time for stillness.
Will I be one of those return Vipassana visitors I once found so baffling? Yes, without hesitation.
PRACTICAL TIPS
·      Having a regular meditation routine will make the transition into the course easier, but don't be put off  if you have never meditated before.
·      Prepare your body with regular stretching and yoga exercises to ease tight hips for sitting.
·      Do the research to find the right centre, using helpful resources like dhamma.org.
·      Apply early. Places often fill up months in advance. India is a good option, with a straightforward visa process.
·      Make sure to pack comfortable, loose clothing. Saviour items I brought were tiger balm (for sore muscles) and a nasal inhaler for preventing a blocked nose.
·      Give yourself a couple of days after the course to reintegrate back into normal life.