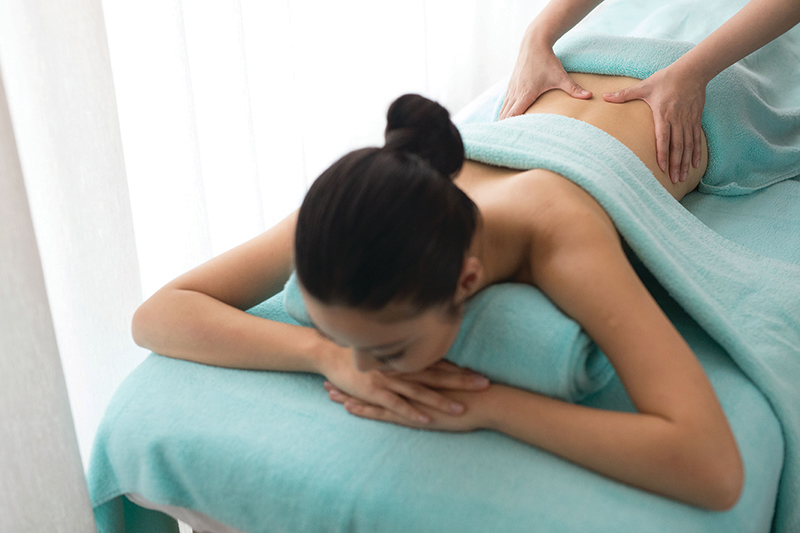 The Buzz: The traditional Jamu postnatal massage originates from 17th century Indonesia, but in Hong Kong, we're just learning of the benefits of belly binding. We trialled Restoring Mums' five-day, 45-minute Slimum Tummy at home. In addition to reducing excess fat and gas around the middle, Jamu treatments are meant to support new mums' natural healing so they can get back to feeling normal again.
The Treatment: Prior to the start of the treatment, we're asked to send a photo of our postpartum bodies. We then speak with a consultant to go through our specific programme. Each client is offered a slightly different variation depending on their needs. We were told we had excess gas, water retention and ample love handles (at least she was honest), and recommended a Jamu treatment on Day 1 followed by their own Slimum mask and massage for the four subsequent days. Our personal therapist comes to our home and sets up everything in the comfort of our bedroom, including a heat pack for the back and tummy, hot stones for the massage and relaxing music. First, a warming masque is applied to our tummy while our back is massaged using one of their bespoke oils. After 15 minutes, we're turned over and the process is repeated on the other side. Strong strokes are used across the abdomen to help close up any separation and stimulate lymph drainage. At the end of each treatment, the therapist tightly binds our belly area and on the last three days, adds a corset for additional support.
The Verdict: Whichever way you deliver, having a baby takes its toll on your body. While on the pricier side, this treatment offers some much needed R&R and pampering. We loved the strong massage and the comforting warming masque. Keeping the binding on for 8-12 hours is uncomfortable at first. However, after a few hours it does loosen and we get used to it. Overall the results were impressive, and in addition to losing fat, we feel less bloated after five days. It isn't the centimetres lost that won us over, though. It was the full hour of focusing on ourselves while someone else was on baby duty!
Prices: Start at $8,740 for a five-day course, up to $44,800 for an ultimate body restoration over 20 sessions.