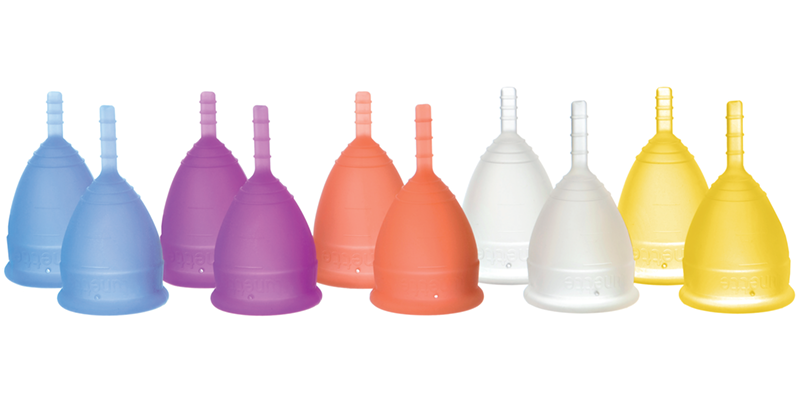 The Buzz: There's been a bit of a revolution recently. Rather than silently getting on with it, women are talking frankly about their periods like never before. Namely, how can we make choices about our periods that are better for our health and the environment? Enter menstrual cups: these have been around for a while but are finally making their way into the mainstream as an alternative to tampons. Safe and reusable, they can be worn for up to 12 hours at a time.
The product: Made in Finland out of medical-grade silicone, the founders of distribution company Anna Jade brought the Lunette to Hong Kong as it's regarded as one of the best menstrual cups on the market. Far from a hippy vibe, the cups are packaged beautifully and come with a discreet pouch.
The trial: OK, so it takes a bit of getting used to, and we did a LOT of reading online to make sure we were doing it right. But after a couple of days we totally get why people never go back to tampons. Washing the cup is a bit of a hassle, but it's only once in the morning and once at night, so you shouldn't have to contend with a "Carrie"-esque episode in a public restroom unless you're really unlucky. But once it's in, you can forget about it until you go to bed. Leaks are a non-issue as the cup creates a natural seal that doesn't let anything spill.
The Verdict: Converted! We've been worried about the bleaches and chemicals in tampons, and the wastefulness and inconvenience of pads for some time, but assumed that menstrual cups were the sole preserve of the seriously crunchy. But Lunette has shown us that eco-friendly tampon alternatives can be for regular women, too.
$340 from Golden Tree, G/F,
81 First St., Sai Ying Pun, 2153-0229, goldentree.com.hk. Also available online at annajade.asia.