Teeth Whitening
Treatment at Smile Center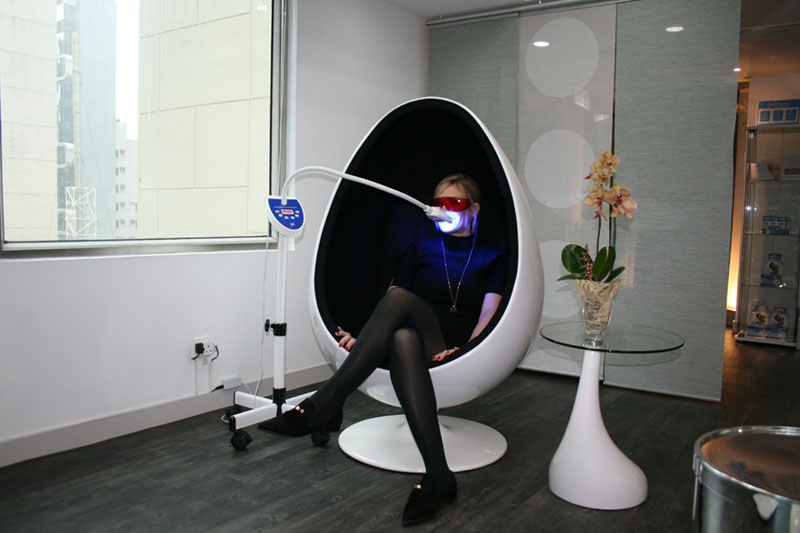 The Buzz: Got a big presentation, a big date or an event coming up? Brighten up your gnashers with a quick in-and-out session at Smile Center, smack bang in the middle of LKF.
The Experience This bright white space is taken up by four enormous and comfy egg chairs where your treatment takes place. After you take your "before" picture, You brush your teeth with a disposable finger brush, and then a mouthpiece filled with goop is placed over your teeth. You sit back and hit up the wifi for 20 minutes as the blue whitening light and peroxide-free formula takes effect. Then you rinse, spit and reapply. The process can be repeated up to three times in a session.  
The Verdict: Our teeth weren't too bad to begin with but we were dazzled by the final results. We were lightened by six shades, though the staff said that anywhere between two and 10 shades is common, depending on your teeth and the nature of your staining. We'd definitely nip to Smile Center for a top-up every so often to keep our teeth looking pearly white.
The Cost: $750 for one session, $950 for two or $1,250 for three.
17/F, 1 Lan Kwai Fong, Central, 2110-9757,