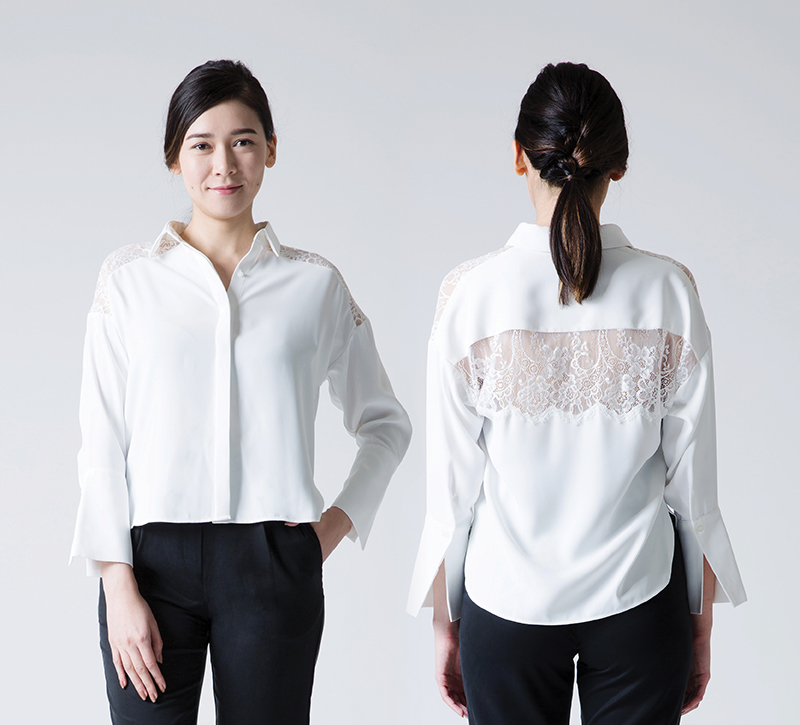 The Buzz: This Hong Kong-based e-commerce site is all about work-life balance and wellness, offering natural skincare, organic teas and premium work-to-leisure wear that encourages you to take things slow. Now they offer a new collection – 9 TO 6 CLASSICS, which uses Italian fabrics to create premium work wear.
The Collection: We were sent three pieces: a square silk scarf, a black floral playsuit, and a lace-embellished shirt in neutral white. We loved the playful peekaboo accents on the top and playsuit, and both outfits can be dressed up with a jacket, or dressed down for a brunch date. The painterly floral print reminded us of vintage botany paintings and we were impressed by the quality of the fabric.
The Verdict: We were wowed by the designs, the quality and the versatility. As we all look to consume less, finding quality, wearable pieces that will last for a few years is the new alternative to fast fashion. With prices coming in at around $2,000 for a dress and $1,000 for a top, it's a fair price to pay for quality.