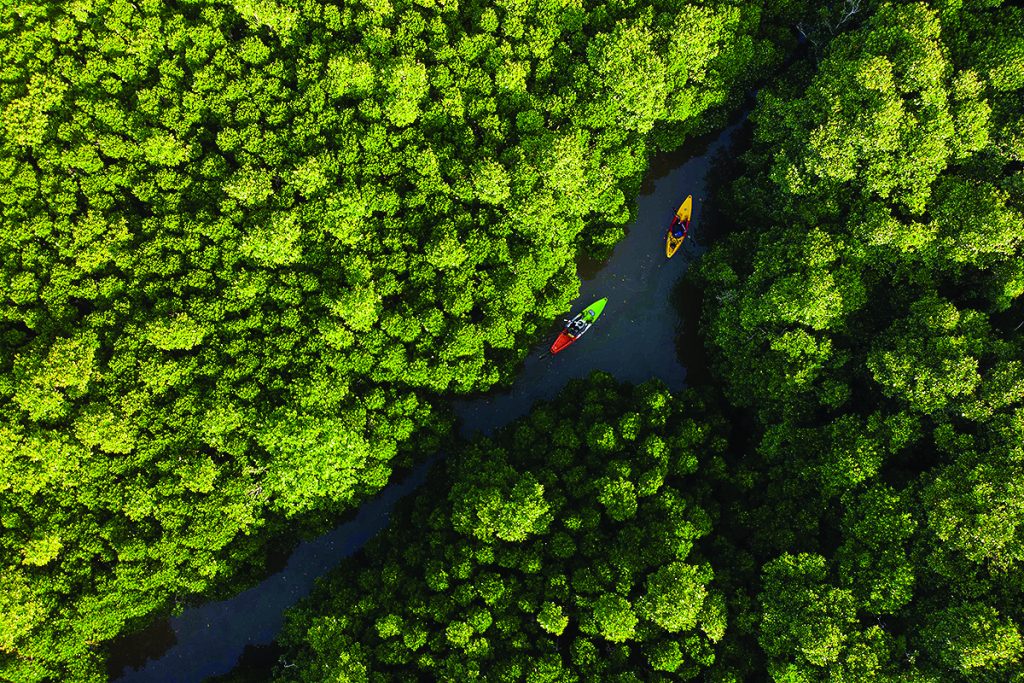 Sick of the urban jungle? Make a break for the real deal, with a sweet escape to Yanbaru National Park in Okinawa! Just a short flight from Hong Kong to Okinawa, this undiscovered gem is a nature lover's paradise, with lush forests, rare wildlife, and ample outdoor activities to keep you active. Here's what to expect when you visit Yanbaru. The island looks forward to welcoming you when the world opens up once again.
Japan's Southern Jewel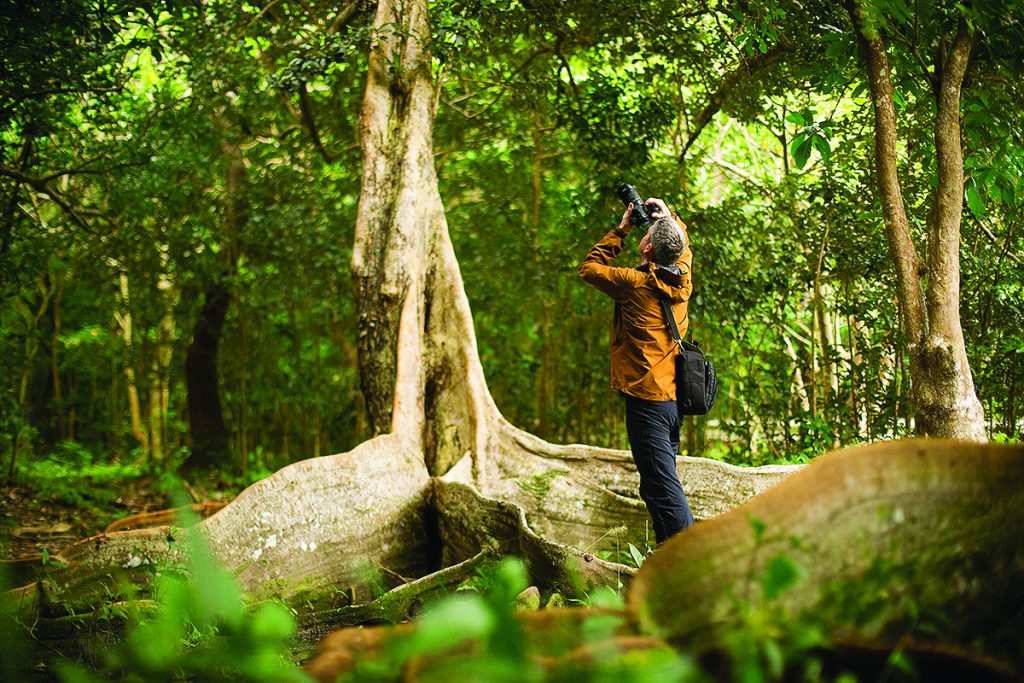 Located about 1,500km south of Tokyo, Okinawa is about as far from the hustle and bustle of city life as you can get. This scenic southernmost island of Japan boasts some of the country's most beautiful landscapes, with coral reefs, crystal clear blue waters and white sand beaches, as well as plenty of luxury seaside hotels and resorts. More than just a beautiful place, Okinawa also embraces a slower pace of living, giving visitors the chance to truly unwind with unique Ryukyu culture and food traditions that are steeped in history.
Wild at Heart: Yanbaru
Although Okinawa has plenty of charming towns and beachside destinations for you to explore, if you're after something a little off the beaten path, head for the lush mountainous region of Yanbaru National Park. This UNESCO World Heritage Site nominee is the largest subtropical evergreen forest in Japan, bursting with untouched nature and wildlife. Think sweeping mangrove forests, dramatic karst limestone formations, enchanting waterfalls, and exotic fauna. You can spend an entire holiday here simply exploring and reconnecting with nature, as you trek, kayak, and animal-watch to your heart's content. Yanbaru, which literally means "mountains and fields," might feel like a world away from the popular beaches in the central and southern parts of Okinawa, but it's actually only a short two-hour drive from the Okinawan capital, Naha, making it an easy trip to plan.
Kayaking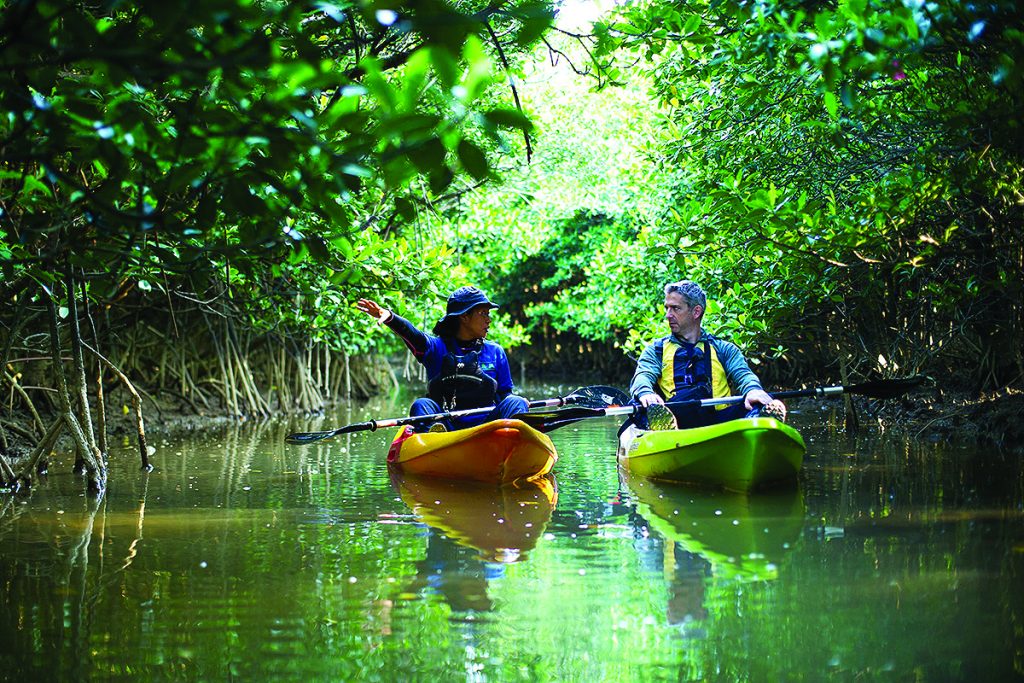 Although trees cover around 80 percent of the park, Yanbaru still has its fair share of pristine waterways that are also abundant in plants and wildlife, and what better way to get up close and personal than with a kayaking trip of the mangroves. On the Gesashi River, its calm, placid waters are easy for even beginners to navigate and soak up the passing forests, as well as enjoy a vibrant ecosystem of plants and animals that are able to thrive in a mix of freshwater and seawater tidal flows.
Birder's Delight
Once you're done with the water, set your sights to the skies; Yanbaru has several rare bird species, and birdwatchers from around the world flock to the park to check them off their list. About half of Japan's bird species are found here, and eagle-eyed birders should be able to spot rare species like the Okinawan rail, Okinawa woodpecker, and Ryukyu robin.
Night Hiking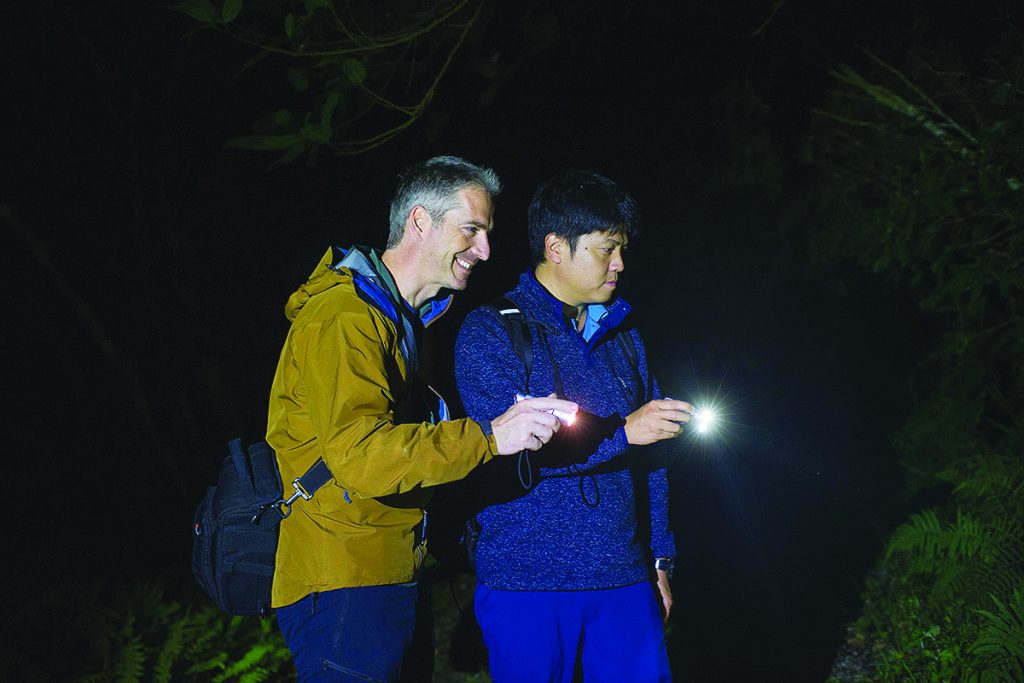 After the sun sets, it's time to check out the nocturnal nature that takes over the night shift in Yanbaru! Many of the park's animals are active at night, making it the perfect time of day for an after-hours hike. Imagine perfect silence and darkness; no traffic, no car alarms or sirens, no street lights or neon signs – just the calming sounds of the jungle at night. Hire a knowledgeable nature guide who will take you to the best spots, regaling you with fascinating stories about the park's indigenous residents like owls, frogs, lizards, and venomous pit vipers!
Local Food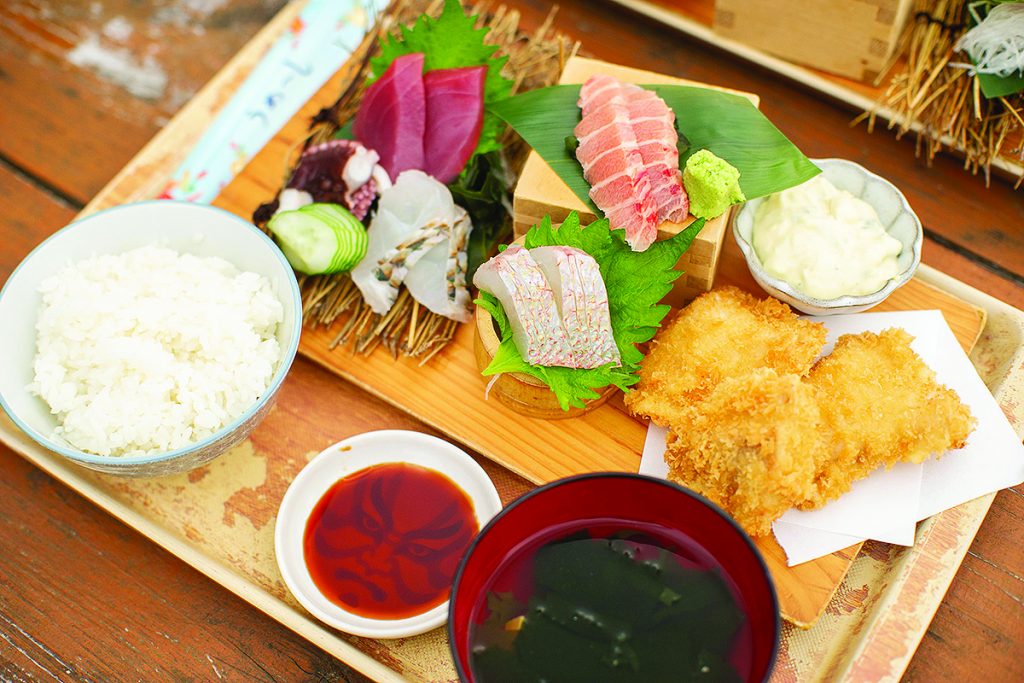 No trip to Okinawa is complete without sampling some of the delicious local fare. This island is famous for its food products and unique food culture, which are said to play a part in Okinawans having some of the longest life expectancies of anywhere in the world. While you're in Yanbaru, go where the locals go and tuck into a platter of sashimi from famed eatery Kunigami-Minato-Shokudo ("Fisherman's Diner"). This family-run restaurant uses locally caught tropical fish. As chefs prepare and serve up tuna, octopus, snapper, and other locally caught fish against the backdrop of the nearby ocean, it's a complete feast for the senses that shouldn't be missed.
Make it Happen!
Dying to check out Yanbaru National Park? Only a two-and-a-half-hour flight from Hong Kong, it's easy to make happen! Once you're in Okinawa, head to the northern part of the island and book your accommodation there, giving you easier access to all that Yanbaru has to offer. Bring your binoculars and a sense of adventure, and you're good to go! Yanbaru offers visitors an opportunity to interact with tremendous natural beauty, making it the perfect destination for nature nuts and anyone looking for an escape into the wild.
In partnership with the Okinawa Convention & Visitors Bureau