Forget the beaches and military bases – it's Okinawa's food that's the stu of legends, not least because of its purported links to wellness and longevity. Carla Thomas samples the goods in Japan's deep south.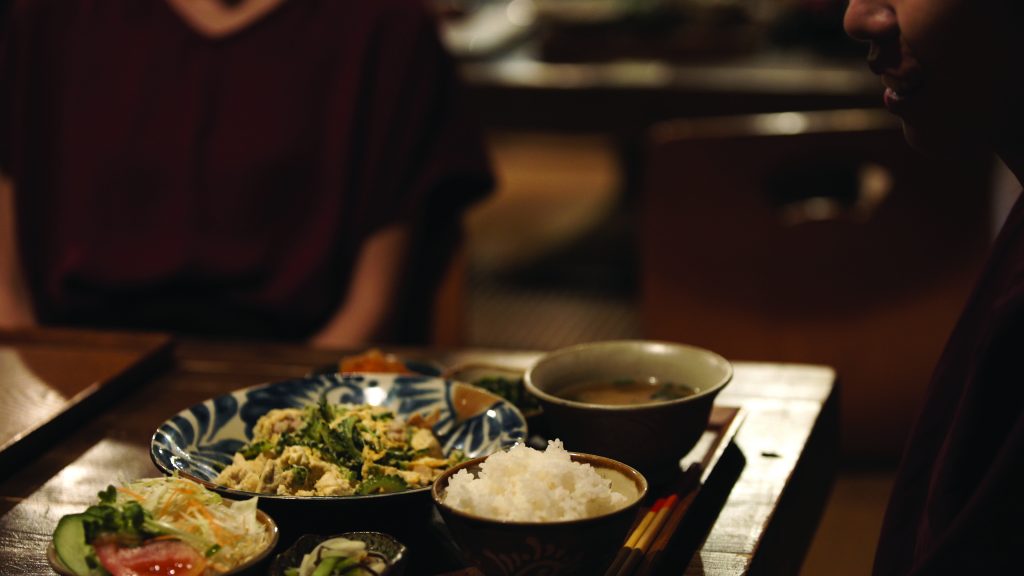 Ever the outsider on Japan's archipelago, Okinawa is proudly distinct as the country's youngest and farthest flung prefecture. Located about 1,500 kilometers south of Tokyo, its distance from major islands like Honshu has left the region relatively removed from traditional Japanese tastes. Instead, you'll find diets here influenced by a small but strong farming community that emphasises high-quality, plant-based dishes consumed in moderation – which might have something to do with why Okinawans have some of the longest life expectancy in the world. Here's where to savour every last bite on a foodie's tour of Okinawa.
COOK LIKE AN OKINAWAN
Roll up your sleeves and get cooking at Taste of Okinawa, a food studio in the centre of capital city Naha. Offering a three-hour long cooking class that specialises in Okinawan delicacies, we start off with a short walk to nearby Naha Public Market. Here, my group and I learn about locally sourced ingredients like bonito flakes and sea grapes – a miniscule algae plant that looks exactly how it sounds – before buying what we need. Back in the studio, a bilingual instructor gives us easy, step-by-step instructions to crafting Okinawa's signature dishes, which are often plant-heavy and vitamin-rich. Goya champuru, for example, uses the infamous ingredient goya – also known as bitter melon. It might sound less than palatable, but this superfood gourd has proven health benefits like reducing blood sugar levels, and packs in some serious vitamins, minerals, and antioxidants. Besides, when lightly fried alongside some tofu and egg, the bitterness is substantially toned down for a perfect side dish. We also make kombu, an edible kelp that's braised in dashi and shoyu, and a purple potato-based dessert that's super rich in carotenoids. Group cooking classes can be booked every day except Mondays for 6,500JPY (3,500JPY for kids). The studio also doubles as a microbrewery, if you're keen to wash everything down with a local craft beer.
1-6-21 Tsuboya, Naha, Okinawa 902-0065, Japan, +81 98-943-6313, tasteof.okinawa.
STOCK UP ON ORGANICS
If the highlight of your weekend is a trip to the farmers' market, you can't miss the Happy More organic market in Ginowan, about a half-hour drive from Naha. It has something of a local reputation for its high quality produce, with over 800 farmers across the island who sell their fruit and veg here. Even more interesting, most of those farmers are small, home gardeners who mainly grow for personal consumption. That means the produce here is as natural as it gets, free from pesticides and GMOs. You can really taste the difference, too. Plump cherry tomatoes, succulent strawberries, crunchy yellow Okinawan carrots – everything I try is an exercise in elevated taste. Beyond produce, there's also a nice selection of other local and international goodies. I pick up homemade cherry tomato sauce, vegan ramen, and a hibiscus and lime salt, made with Okinawa's world-famous sea salt that holds a Guinness World Record for its high mineral content. A small kitchen area also offers smoothies made using fruits, vegetables, and herbs grown on-site, and comes highly recommended by locals.
Open year-round from 10am-6pm every day. 1 Chome-247-1 Shimashi, Ginowan, Okinawa 901-2213, Japan, +81 98-896-0657, happymore.jp.
MAKE YOUR OWN TOFU
Further north in Nakijin, you'll find Ai Ai Farm. This serene and peaceful farm that doubles as a guest house was converted from an old elementary school. Staying on theme with the "school" motif, Ai Ai's mission is food education. Guests and visitors can choose from a variety of workshops that teach them how to make well-loved Asian staples from scratch, like tofu and soba noodles. For the adventurous, there's even a course in making additive-free sausages, although I stick with the surprisingly time-consuming tofu option. Two hours of work produces one jiggly brick of the freshest tofu I've ever tried, with a flavour complex that's apparently always unique to its maker. Check out the sizeable courtyard as well, where Okinawan fruits and vegetables are grown organically and guests can learn how to plant and harvest these local green goodies.
369 Wakugawa, Nakijin, Kunigami District, Okinawa 905-0412, Japan, +81 980-51-5111, happy-aiaifarm.com.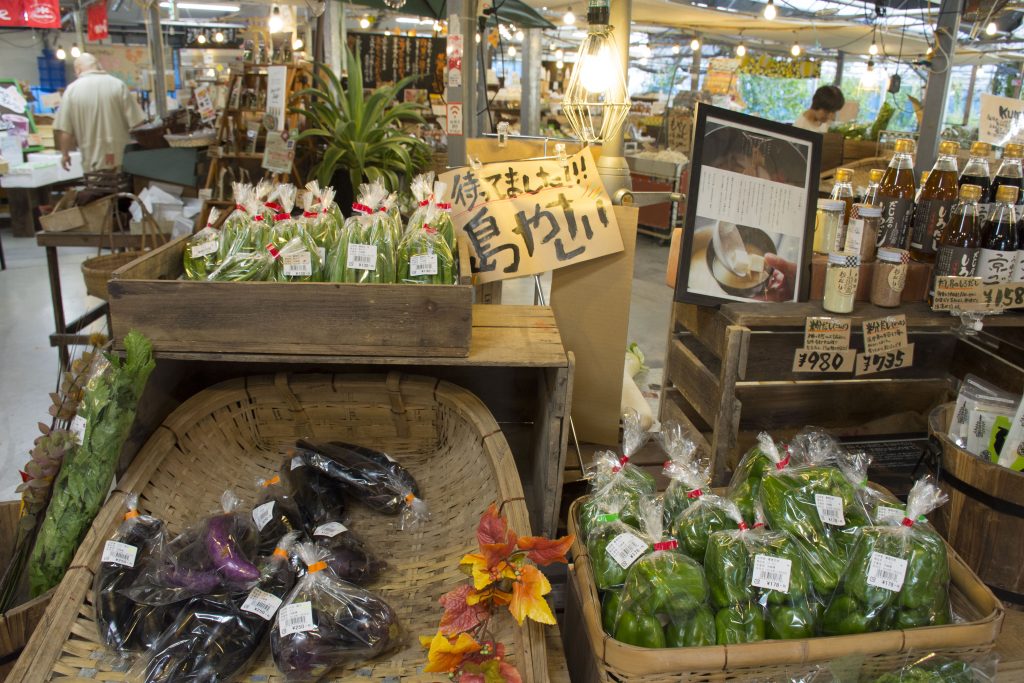 BETWEEN MEALS
If you've had your fill of organic delights and possibly adding years to your life, there's a good variety of other activities to build your appetite back up. Yoga is becoming a popular pastime here, with many memorable locations that make use of Okinawa's beautiful landscape and climate. I try an outdoor "Castle Yoga" class at Nagagusuku Castle, a UNESCO World Heritage site that's the perfect backdrop for my sun salutations. There's also world-class hiking and water sports, including stand-up paddle boarding and diving.
For more information check out okinawasportsisland.jp.
RECIPE TO A LONG LIFE
Okinawa is famous for its high life expectancy, one of the five "Blue Zones" of the world where people live longer than anywhere else. There are more centenarians per capita here than almost anywhere else, and it's earned the nickname "Land of the Immortals." While it's unclear exactly why that is, at least part of this longevity can be chalked up to some simple Okinawan diet tips:
• Don't stuff yourself. Practice hara hachi bu, a Confucian teaching that advises eating until you're only 80% full.
• Flexitarianism. Many locals eat only a few servings of fish or meat per week, instead of at every meal.
• Eat the rainbow. An emphasis on whole foods grown locally, such as purple sweet potato or dark, leafy greens mean locals have an extremely mineral-rich diet.