Looking for some Hong Kong Christmas gift inspiration? Our fabulous partners offer something for everyone, no matter your price point.
Jump to:
Beauty
ZeroYet100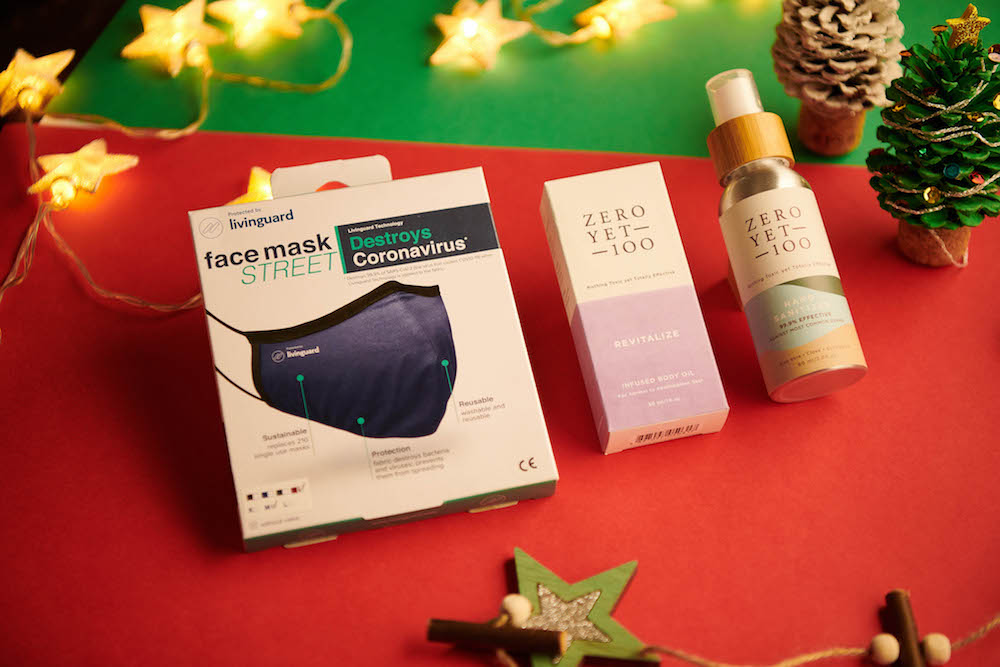 Completely natural yet totally effective, ZeroYet100 is a proudly homegrown brand that's won a devout following for its gorgeous deodorants, serums and masks. For the festive season, they've put together a gift set of pandemic essentials, including an Infused Revitalize Oil, a hand sanitizer and a Living Guard reusable Face Mask. The whole set is valued at $685, but they're offering it at just $479 for Christmas.
Order online at www.zeroyet100.com
KNESKO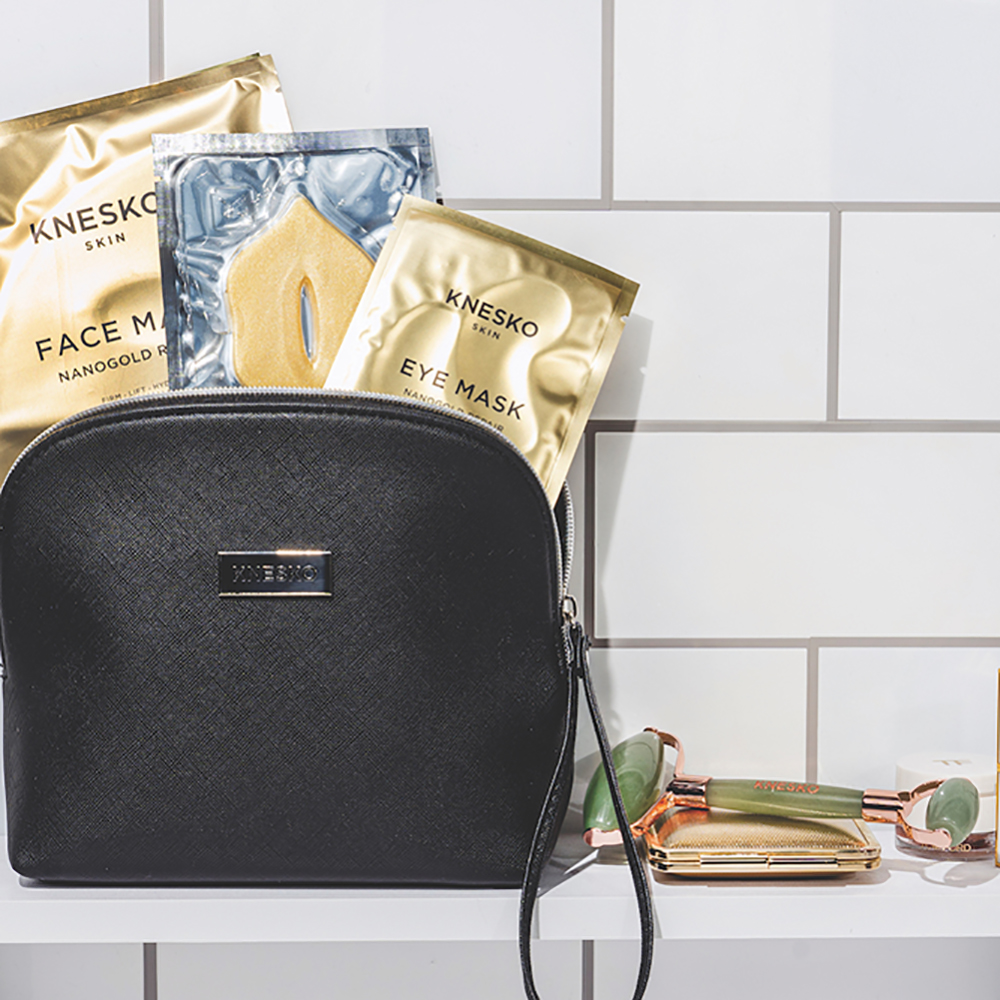 KNESKO offers a range of collagen face masks infused with precious gemstones and charged with loving, healing Reiki energy. Give yourself or someone you love the gift of a KNESKO Discovery Kit, featuring a selection of collagen masks and a handcrafted gemstone roller to enhance your ritual. Gently apply the roller over the mask and as you do so, breathe deeply as you rebalance your spirit, relax your mind, and rejuvenate your skin. Available in Nanogold, Diamond, Rose Quartz or Black Pearl. Reader Exclusive: Use LIVXMAS upon checkout to receive 20% discount plus a Nanogold Repair Eye Mask worth $180. knesko.hk
Dolma Wax Boutique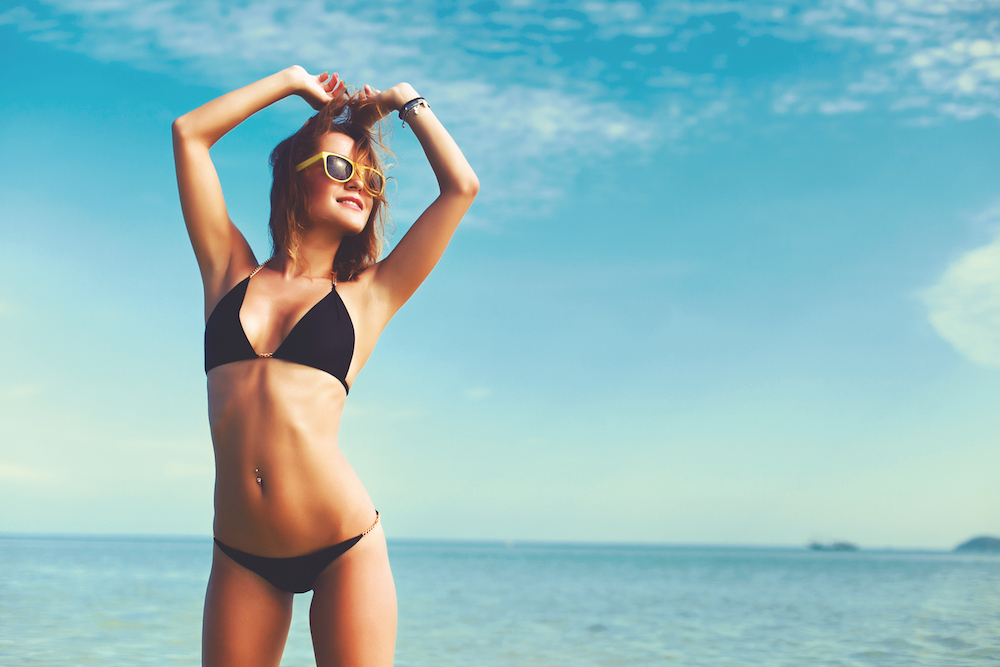 The gift of fuzz-free skin? For Christmas? Yes it's a little unconventional, but hear us out. Dolma is the undisputed queen of waxing in Hong Kong, and if your giftee has a regular waxing schedule, a little bit of credit at Dolma's boutique will be gratefully received. Got somewhere to be over the festive season? Get those eyebrows on fleek with Dolma's expert threading service.
303, 3/F, Yu To Sang Building, 37 Queen's Road Central, 6348-4452, brazilianwaxing.com.hk
Natural Plus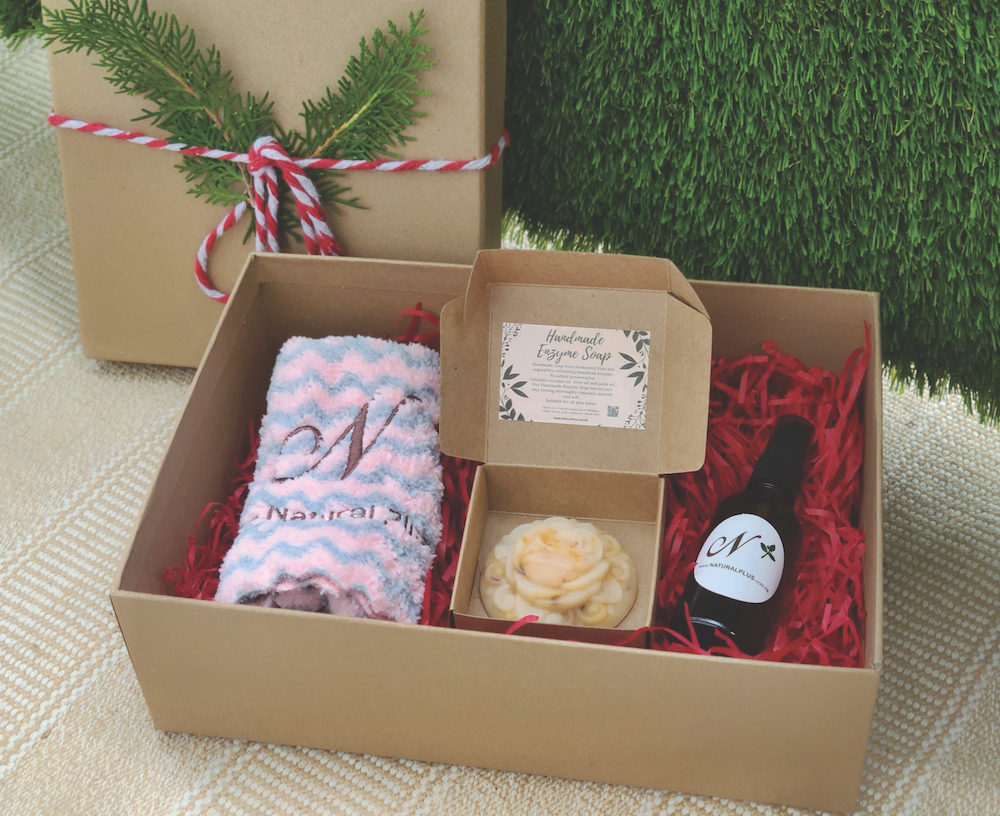 Ever tried natural enzymes in your skincare? Commonly found in fermented plants, enzymes break down complex ingredients into simpler absorbable nutrients, revealing a fresh, glowing complexion. Proudly made in Hong Kong, Natural Plus specialises in enzyme nutrition, and for Christmas it's released this adorable limited edition gift set, comprising a handmade enzyme soap, a 100% natural rose hydration facial toner and a coral fleece face towel. Going back to basics has never felt so good!
$328 from naturalplus.com.hk
Kama Ayurveda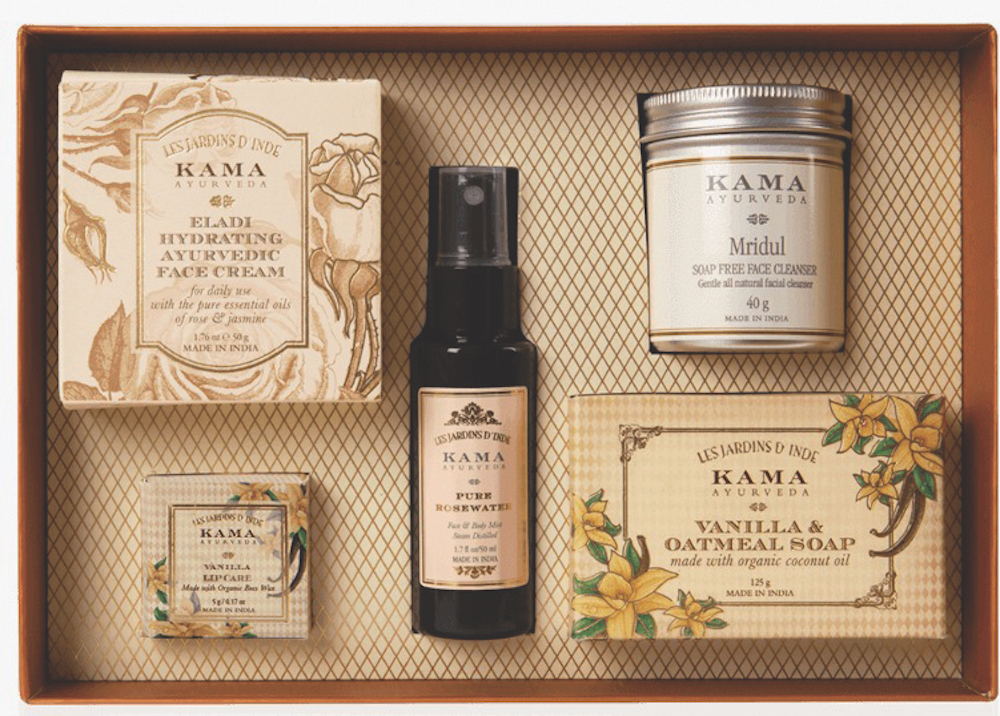 100 percent certified organic, Kama Ayurveda infuses ancient Ayurvedic wisdom into its skincare, with a range of active botanical extracts, from lotus to liquorice root, to name just a few. Beautifully packaged in vintage apothecary-style bottles and ornately patterned paper, choose from any of their thoughtfully curated gift boxes for a gift that's sure to delight. For the festive season, the first 30 orders will get a free gift on purchase, so you can treat yourself too! Gift for her (pictured) contains five luxurious products and costs $800. Check out their other sets – there's something for men too!
Discover the range at www.kamaayurveda.com, and for Hong Kong orders, buy direct via www.espay.hk/kama. instagram.com/kamaayurveda
GOUTAL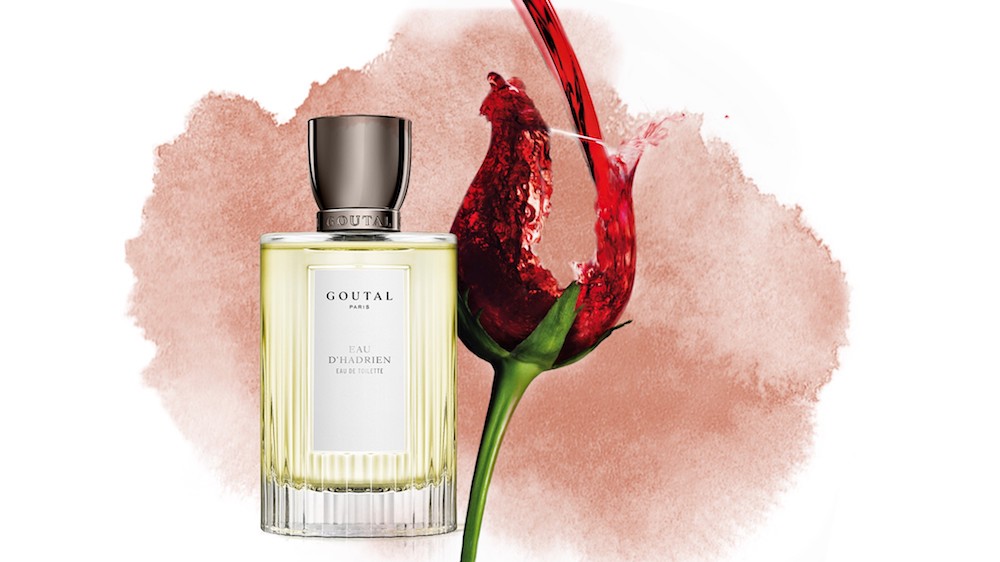 Love wine? Love perfume? We have a unique experience gift for you! GOUTAL is one of France's legendary perfume houses, with celeb fans ranging from Lady Di to Leonardo DiCaprio. Exclusively available in its Causeway Bay Asian flagship store, it offers a fascinating 45-minute wine and perfume pairing experience in its private Sensory Lounge, where you can learn more about the history and development of the perfumes and the wines that complement them. It's a fantastic olfactory gift for fragrance enthusiasts and wine buffs alike, and the price of the experience can be redeemed against products afterwards.
$498 per head. Email [email protected] to register.
Lifestyle
FLO JEWELLERY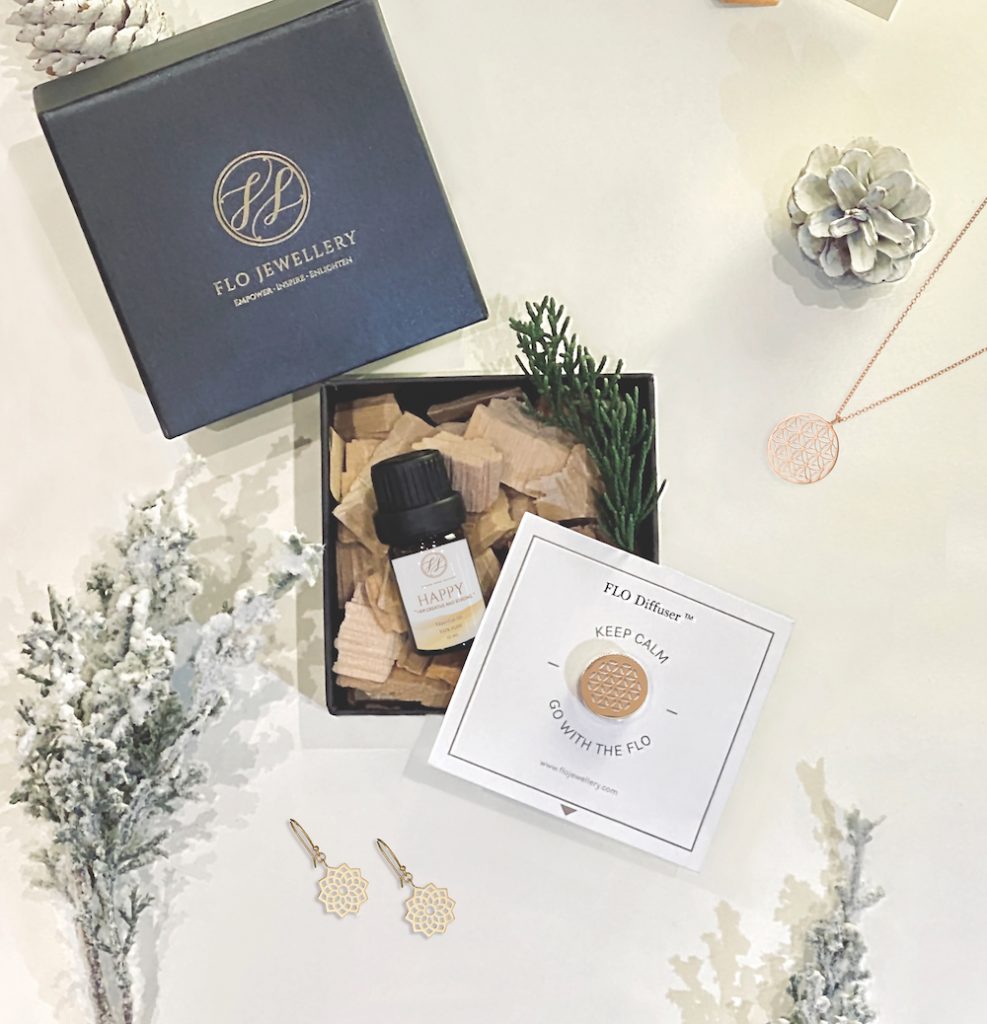 We love FLO JEWELLERY's delicate, symbolic jewellery, inspired by ancient wisdom, from chakras to sacred geometry. Every piece is packaged with a card with the meaning of the jewellery to inspire and bring positivity to the wearer. New this year is the FLO DiffuserTM, a tiny aromatherapy diffuser that allows you to breathe in a refreshing, inspiring aroma, wherever you go. Simply add a few drops of your favourite essential oil to the sustainable stone inside and clip to your mask or clothing with the magnet fastening. The diffuser has special meaning too, with the Flower of Life pattern symbolising harmony and oneness. Gift sets with 5ml Essential Oil and an extra diffuser stone and magnet start from $450.
flojewellery.com. IG/FB: @flojewelleryofficial. Visit their pop-up at 36 Cochrane St., Central from Dec 3-23.
Paper-Roses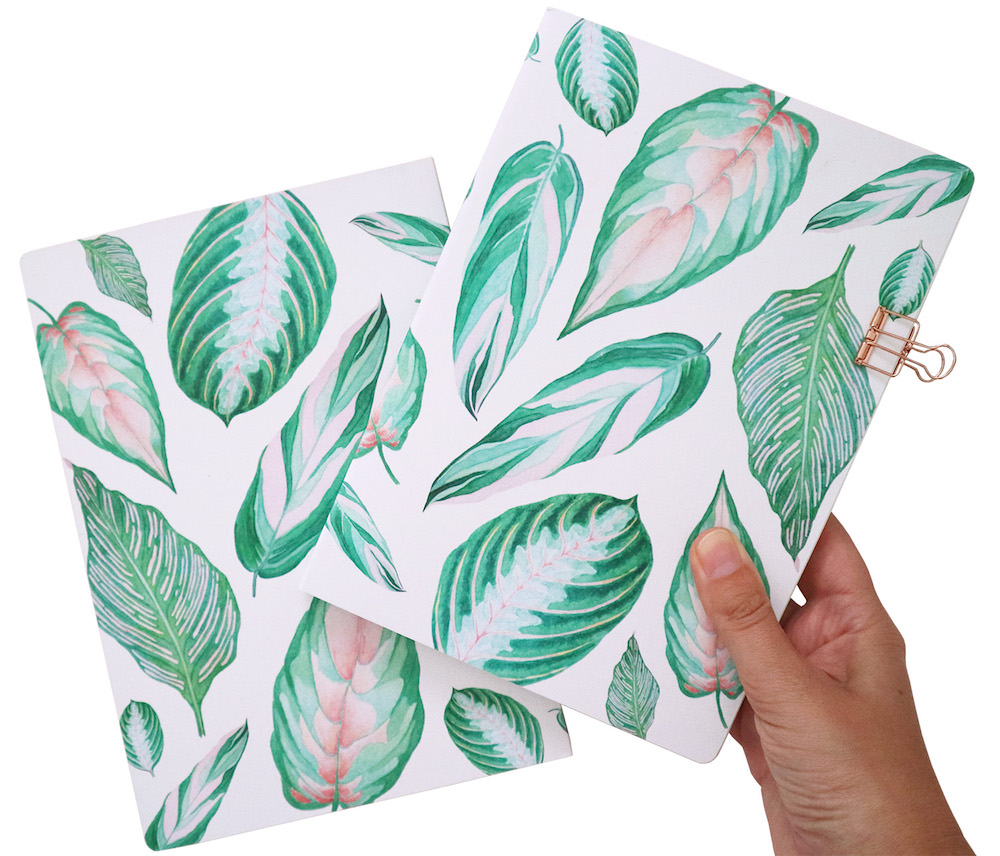 Capture all of your daily inspirations, ideas and dreams in style with this adorable notebook from Paper-Roses Designs. Small enough to fit in your handbag but big enough to let your thoughts flow, the dot-grid design of the pages in Paper-Roses' recycled paper notebooks is perfect for notes, scribbles and doodles alike.
$220 from paperrosesdesigns.com
Karma Links Jewellery

Featured in Vogue and Glamour, Karma Links Jewellery is inspired by empowering gemstones and ancient symbols to offer mindful yet on-trend jewellery designed to celebrate the beauty of its wearer. Layer and stack necklaces and bracelets for a modern vibe, or wear them solo for a timeless look, and to benefit from their positive energy. karmalinksjewellery.com, IG: @karmalinksjewellery
Charitable Choice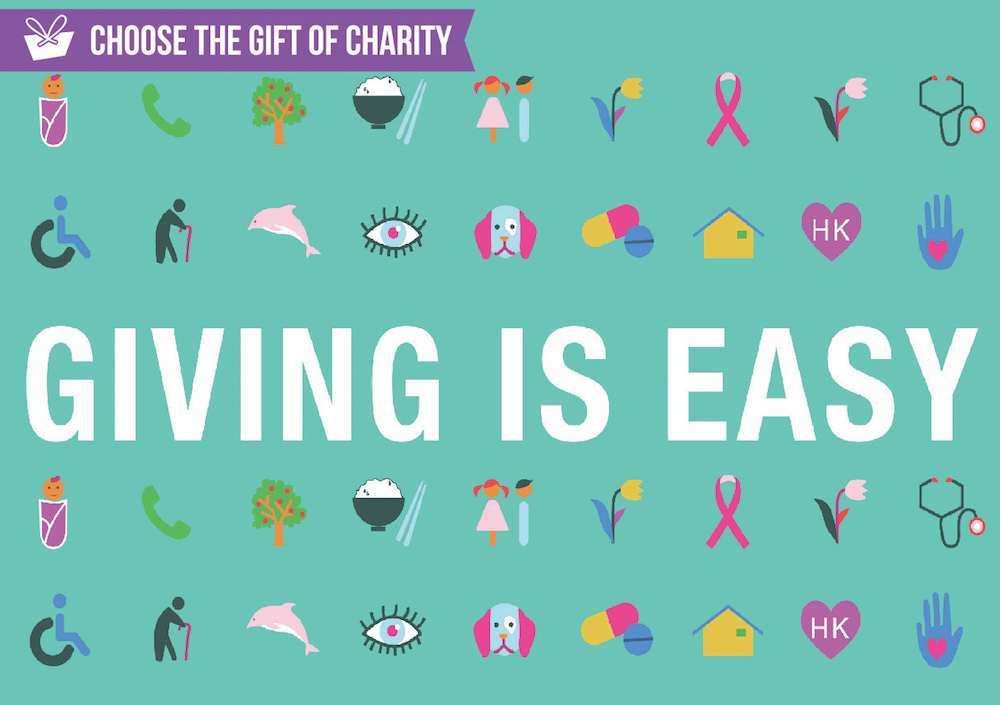 What to get the person that has everything? How about a donation made in their name from Charitable Choice? This Hong Kong-based organisation offers a unique take on this charitable tradition: the giftee decides where their money goes! Once you get your Charitable Choice gift card, log onto the website, where you will find more than 45 local partner charities to choose from, so you can donate to the cause that's closest to your heart. Gift cards start at $100 and are available in both physical and digital formats, with options to customize your own card for extra festive cheer.
Aveita and Dx Sportswear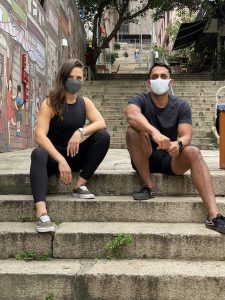 Aveita and DxSportswear are two new Hong Kong brands that focus on comfort, simplicity, sustainability, shopping local, conscious consumption and community. Aevita has designed antimicrobial face masks that are washable, breathable and super comfy on your skin, while Dx has a line of minimalist yet high-performance sweat-wicking tops featuring a flattering four-way stretch. These make for ultra-practical yet thoughtful gifts for anyone who wants to up their comfort levels when working out during pandemic times. Use code LIVAD10 for 10 percent off orders online.
aveita.com, IG: @aveitalimited. dxsportswear.com, IG: @dxsportswear
Womanizer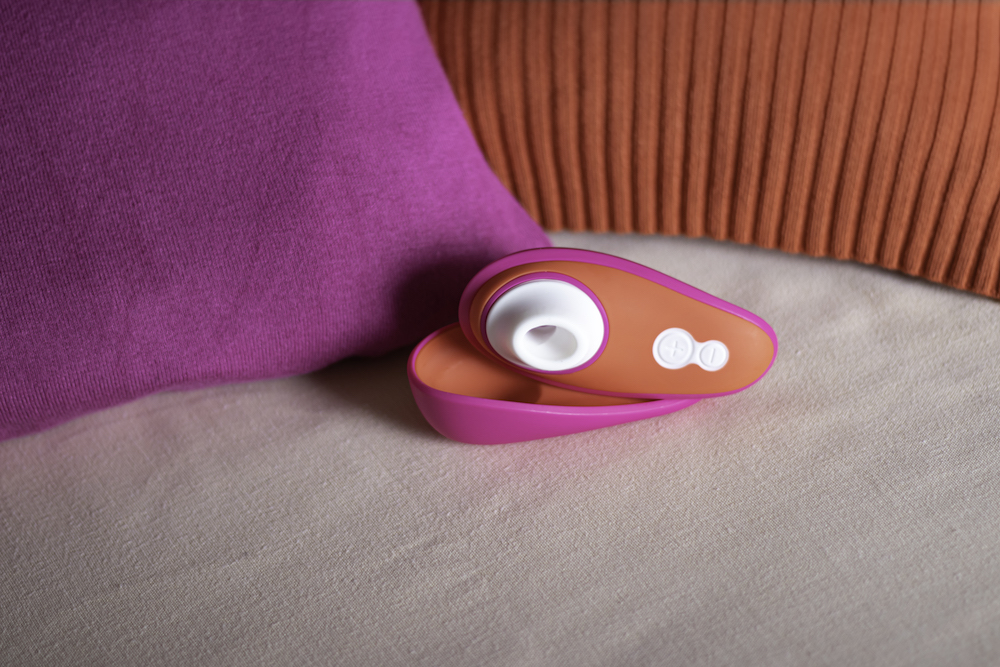 In the year 2020, it's time to stop denying yourself pleasure, and practice self-love instead! This new Liberty model from Womanizer was designed in partnership with Lily Allen, who wrote in her memoir about how learning to orgasm in her twenties – with the help of a Womanizer – helped change her life. This cute hot pink and red vibe uses Pleasure Air technology to deliver unprecedented sensations. Give it a go, you'll thank us later!
$780 from HKTVmall.com
Food & Drink
YoKitchen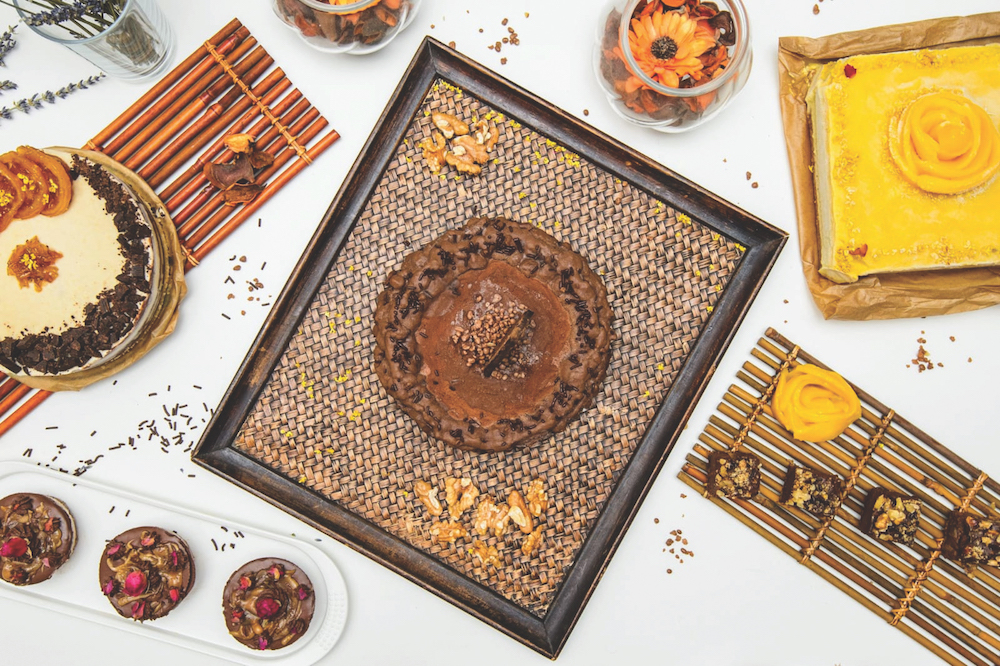 Gluten-free, vegan, free from refined sugar and mostly organic, Yokitchen creates delicious cakes and pastries that are almost too pretty to eat! Whether your loved ones are vegans, have allergies, sensitive tummies, food intolerances, or simply prefer to avoid refined sugar, these desserts show that you can still indulge this festive season. We love their totally addictive homemade almond butter, which is a perfect base for your own healthy baking. instagram: @yokitchen.touchofearth
Bauhinia Gin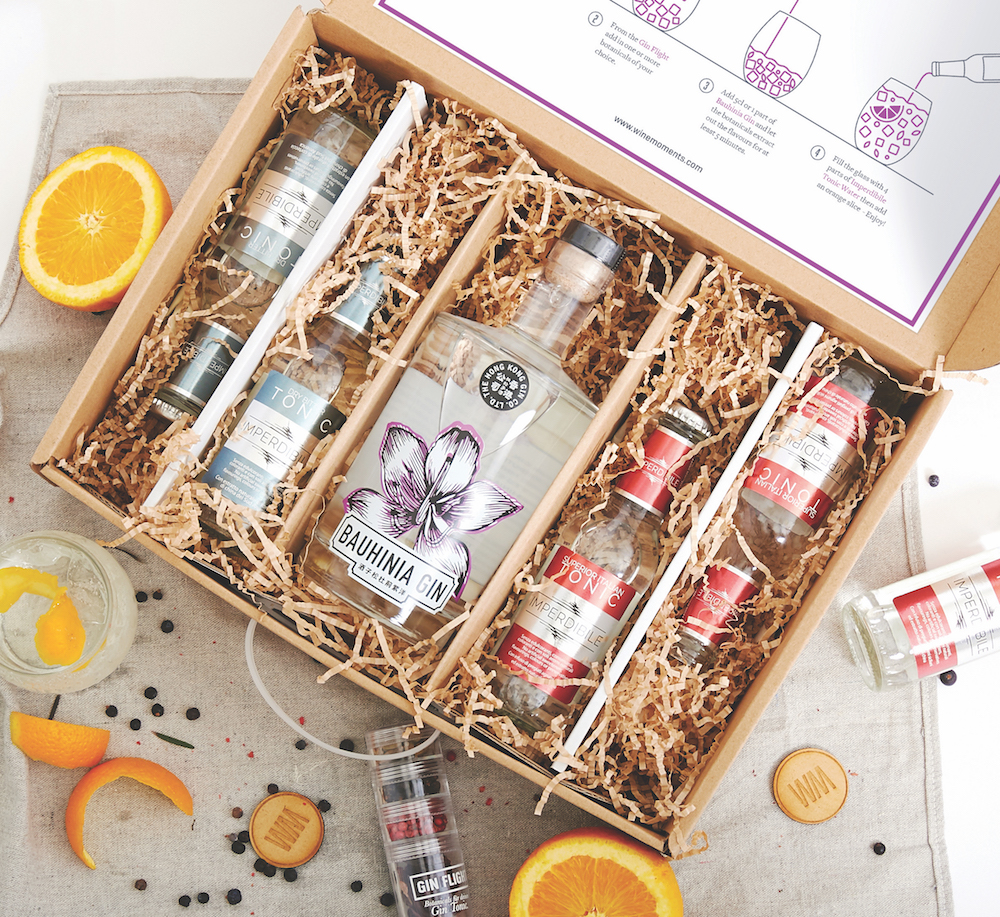 Practical, stylish and oh-so drinkable, any self-respecting gin enthusiast would be thrilled to get a bottle of Bauhinia Gin for their liquor cabinet. Sold at some of the city's best bars, this multi-award-winning, artisanal small-batch gin is infused with actual bauhinia flowers – as well as juniper berries, ginger, lemon peel and jasmine. Pair it with a twist of orange peel for a zesty festive tipple. Exclusively for Christmas, online wine merchant Wine Moments has a limited-edition Bauhinia Gin gift set featuring six premium tonics and two stainless steel tumblers that's shot to the top of our Christmas list. Gift set: $580 from winemoments.com
COCOBOP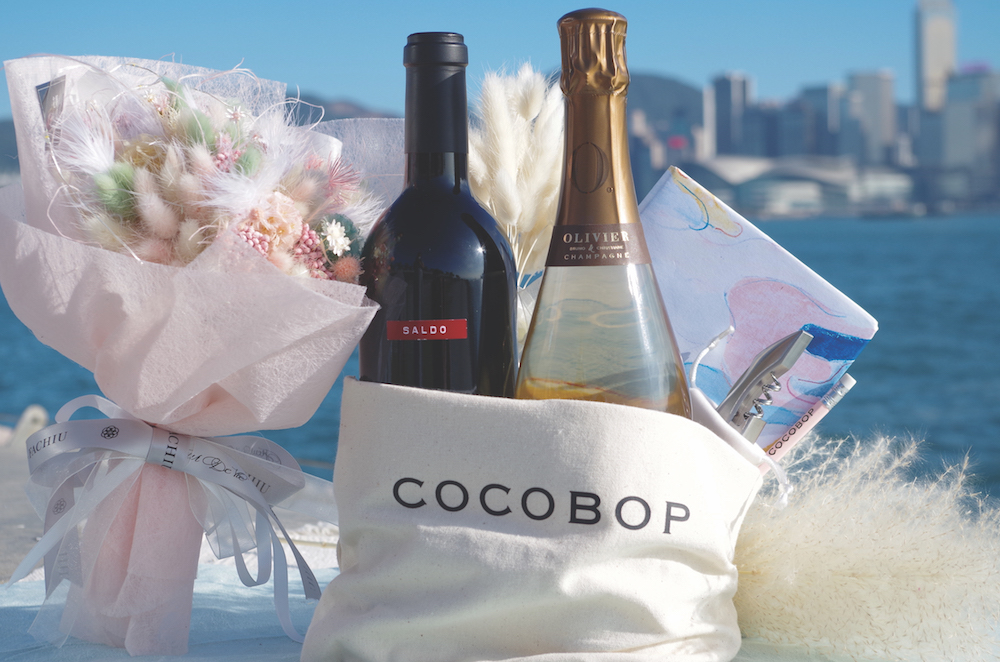 This female-founded wine company sources organic, natural and biodynamic wines from artisan vineyards around the world. For Christmas, COCOBOP is offering a COCOBOP Cheers gift set: purchase any two bottles of wine before December 16, and pay just $388 to add on a premium wine bottle opener, a wine tasting journal and a tote bag. Then you can add $390 for a beautiful preserved or dried flower bouquet. In partnership with a local non-profit organisation, the tote bags are produced by a group of volunteers. Part of the proceeds will be donated to the local community. Check their Christmas gift guide online for more details. cocoboplifestyle.com/christmas-gift-set
Classified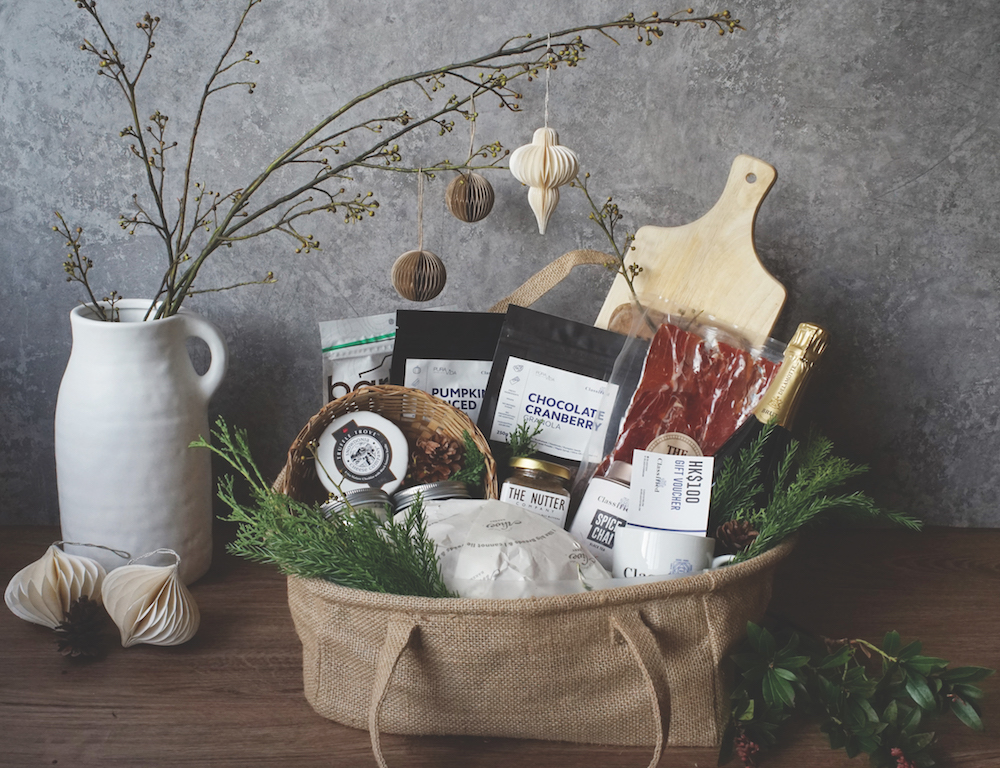 Can't decide between an indulgent Christmas hamper and something a little healthier? Classified has a new selection of hampers designed to fill your Christmas table with indulgent treats and keep your cupboard stocked with healthier options into the new year. Working with local brands, you'll find items like pumpkin spiced granola from Pura Vida, vegan cream cheese from Alive Food, and hazelnut chocolate from The Nutter Company, to name just a few. But don't worry, you'll still find the usual indulgent cheeses, hams and champagne – it is Christmas after all! The Jolly Holly-Day hamper is priced at $1,488 and the Santa's Naughty or Nice List hamper is $2,088 from classifiedfood.com.
Eat the Kiwi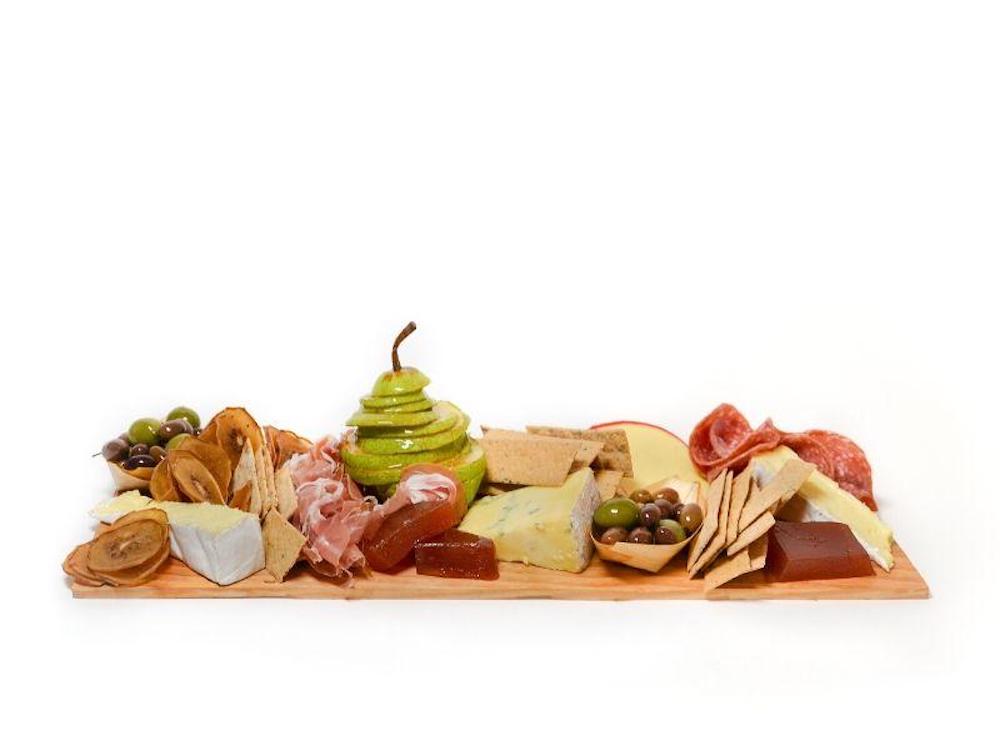 Hopeless at cooking? Not to worry – elevate your festive potluck with this amazing grazing board from Eat the Kiwi. In this bundle, you'll find everything to need to put together a wow-worthy platter, including three carefully selected cheeses, olives, crackers, quince jam, cured meats and more. The platter feeds six to eight and costs $379.
Home
Breathe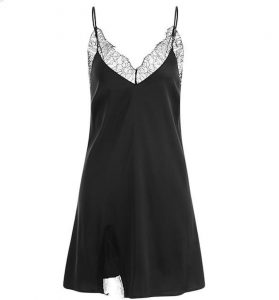 2020 has been tough enough, so treat yourself to something cozy! Upgrade your loungewear game with Breathe, a mental-health conscious brand designed with the softest, silkiest fabrics so you can stay home in luxurious comfort and style. We love the Juliette Chemise, a sexy silk slip with lace detailing and a bodycon fit to show off your curves. Style tip: Pair with a bottle of vino and your favourite Netflix show!
breatheloungewear.com. Instagram: @breatheloungewear
Hush Home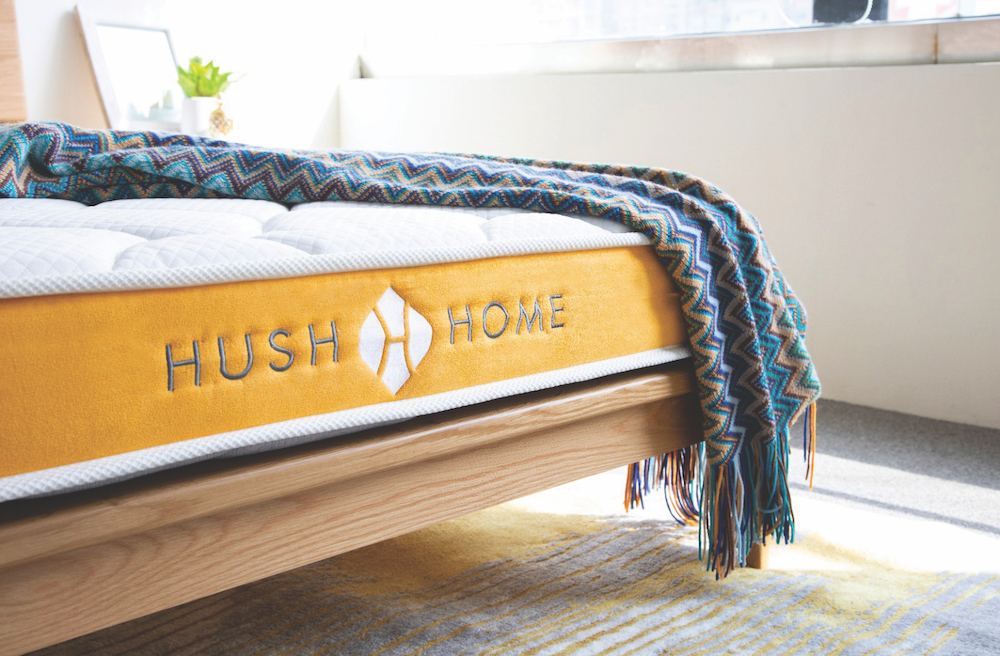 Upgrade your bedroom into a five-star sanctuary! Started by local entrepreneurs, Hush Home is a one-stop sleep store. Take advantage of their 100-night trial offer to snooze on their famous Hush Mattress. Not in the market for a new mattress? You can also transform your sleep nook with their super soft Egyptian cotton bedding and their beautiful bed frames. Shop online or book a private visit to their Sheung Wan showroom to see their full collection and experience their mattresses for yourself. Available at hushhome.com and 2/F, Wayson Commercial Building, 28 Connaught Road West, Sheung Wan. 3500-9475.
Qurious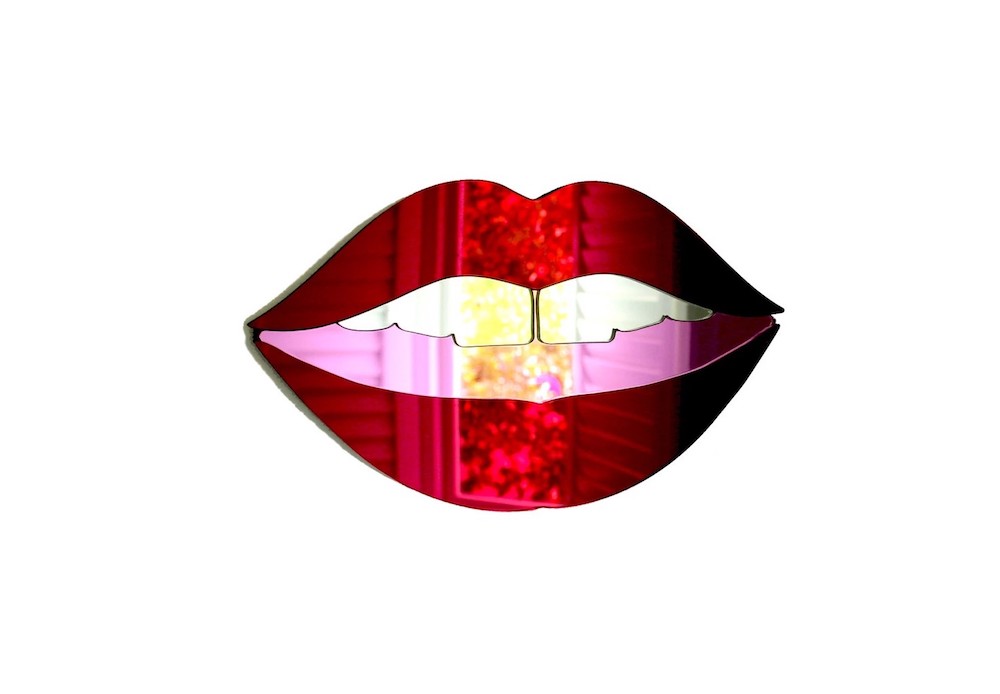 An Aladdin's Cave of eclectic homewares, we have fallen in love with newly launched lifestyle brand Qurious and its curated selection of gifts. With an eye for design and a flair for the unusual, pick from minimalist reed diffusers and retro-chic solid perfumes by L'Ascari, vibrant mirror wall decorations in the form of brightly coloured ice creams lightning bolts and rainbows, or woven bowls in an array of colours to add warmth and texture to your home. For gifting, you can't go wrong with the beautiful silk printed wheat bags and eye pillows, ranging from $220 to $360. qurious.life
Okooko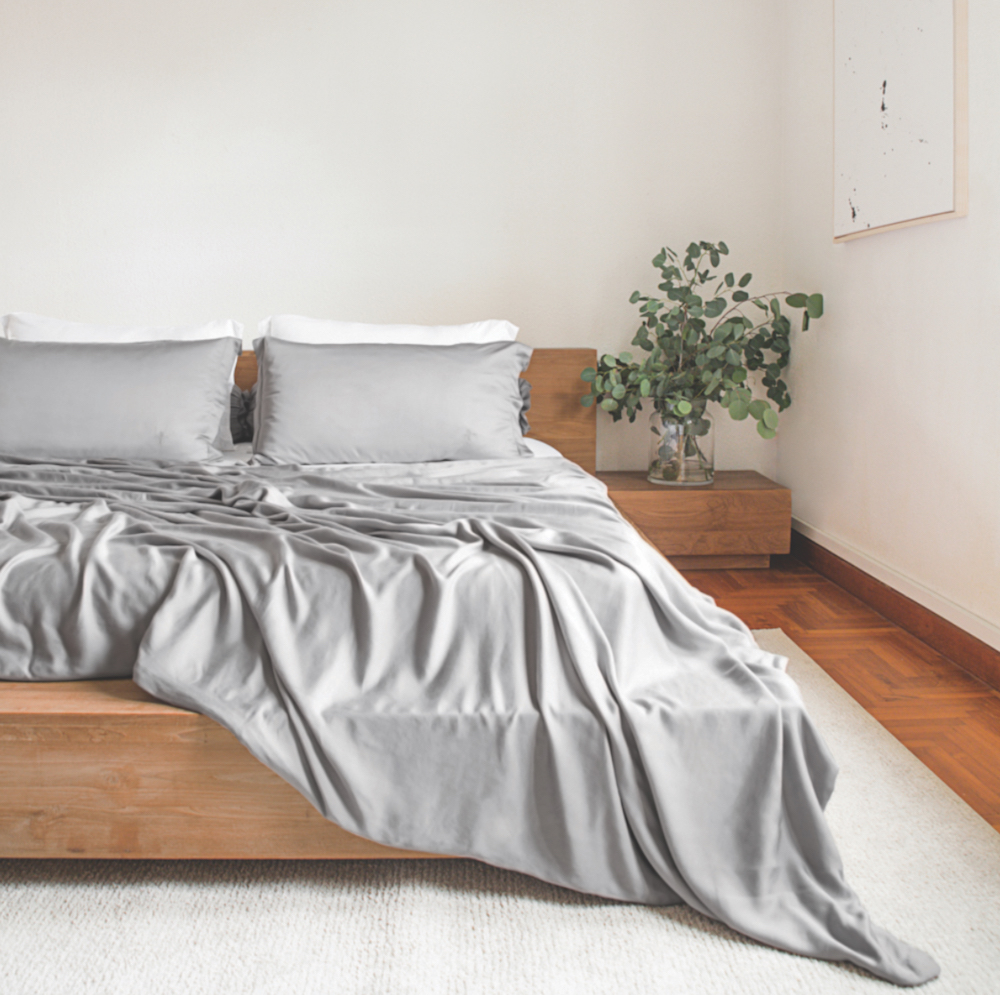 Silky-soft and sustainably manufactured, Okooko's Heveya luxe bamboo bed sheets are the perfect gift for someone who's got it all. After all, who couldn't do with an upgrade to their sleep experience? Their sheets really are next-level, with breathable, hypoallergenic properties to ensure a comfortable night's rest. A queen-size fitted sheet, pillowcase and duvet cover set costs $2,388, with larger and smaller sets priced accordingly. Trust us – this is one investment you won't regret!
13F The Plaza LKF, 21 D'Aguilar St., Central, europeanbedding.hk
This content was created in partnership with our featured brands