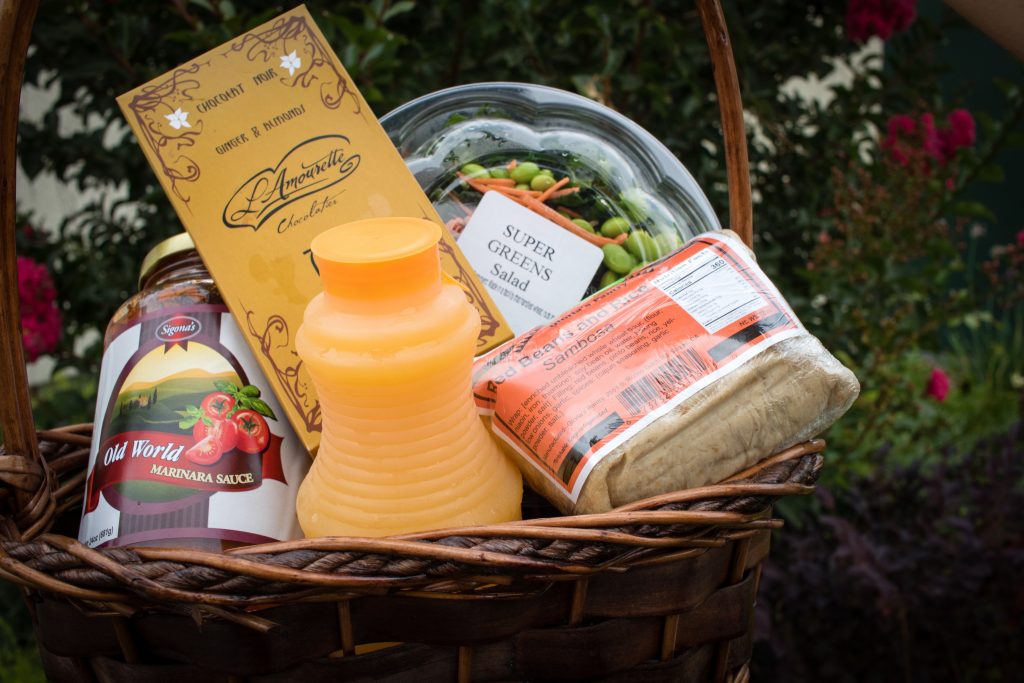 Nothing says "Happy holidays!" like a festive gift basket, and this year we're all about the healthy Christmas gift hampers. Here are some of our top choices for a more nutritious but just as satisfying holiday treat that'll sustains you well past December 25th.
Gift Hampers HK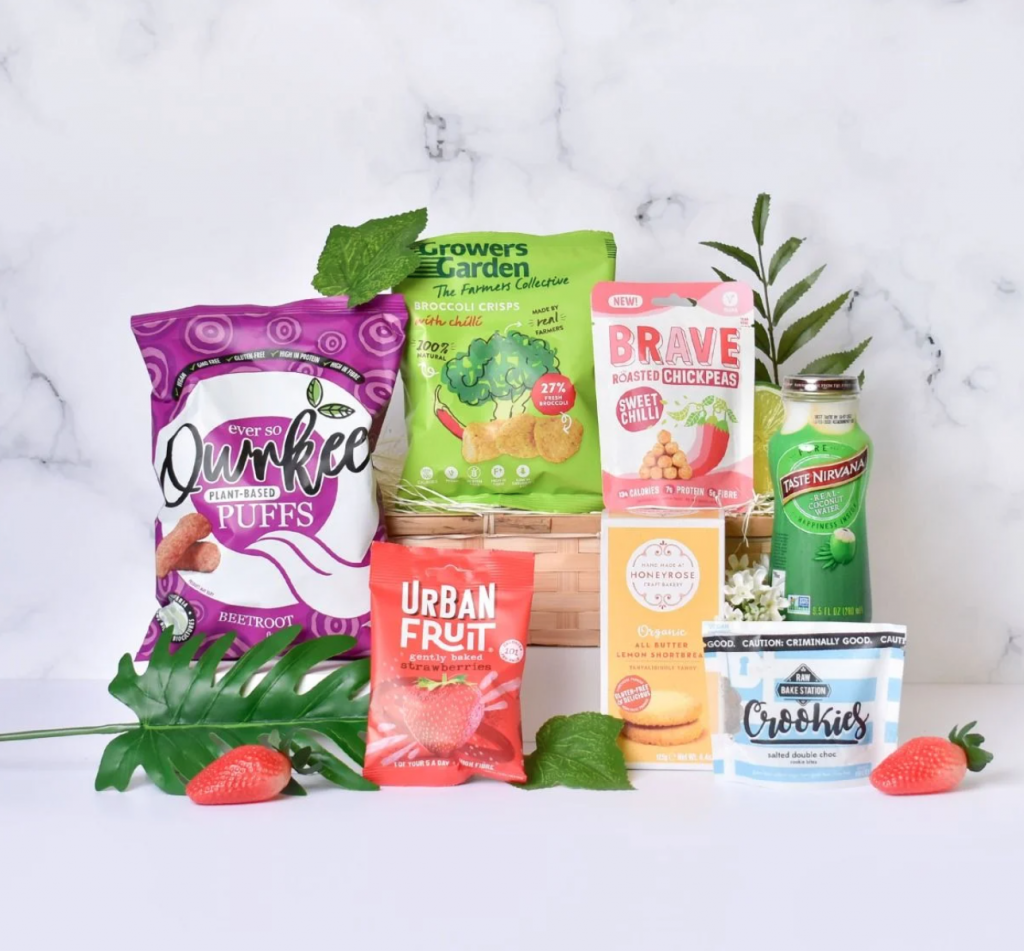 Local gift basket purveyors Gift Hampers HK have put together a fabulously fresh hamper, packed with treats for the fitness-minded recipient. The Healthy Pleasure basket includes artisanal and nutritious snacks, like crunchy broccoli crisps with chilli, roasted sweet chilli chickpeas, gluten-free all-butter lemon shortbread, salted double-chocolate raw bake cookies and more.
$489 each. Order online at https://gifthampers.com.hk/
Classified
Classified has a new selection of hampers designed to fill your Christmas table with indulgent treats and keep your cupboard stocked with healthier options into the new year. Working with local brands, you'll find items like pumpkin spiced granola from Pura Vida, vegan cream cheese from Alive Food, and hazelnut chocolate from The Nutter Company, to name just a few. The Jolly Holly- Day hamper is priced at $1,488 and the Santa's Naughty or Nice List hamper is $2,088.
City'super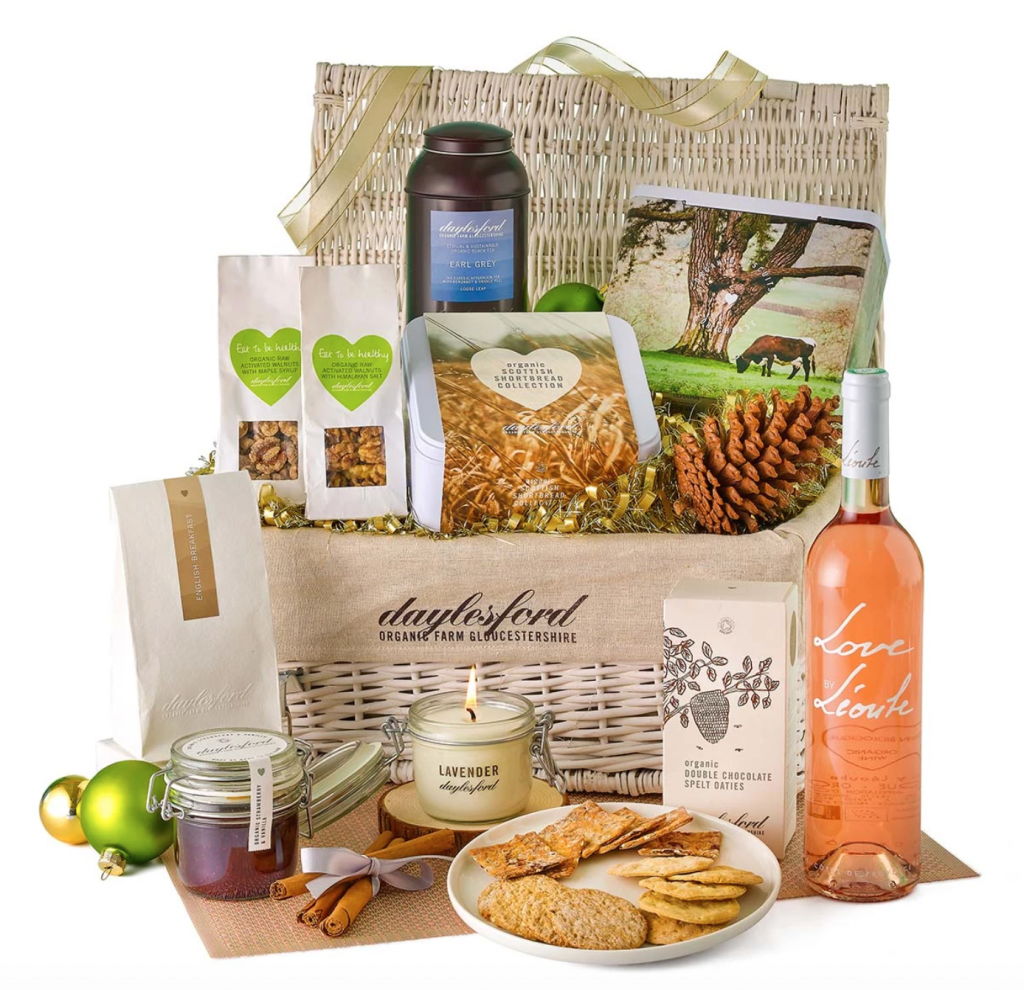 If you're really looking to splurge and up your healthy gift hamper game, check out the ample offerings from upscale supermarket City'super. They have a huge range of gift baskets, with special Christmas offerings that cater to all tastes. We love the Seasonal Fruits Gift Box, which comes packed with a juicy selection of Japanese fruits, like Fuji apples, persimmons, and shine muscat grapes, as well as the Asian Healthy Regimen hamper, which loads up on TCM-inspired products like teas, vinegars, dried mushrooms and fruits, and black garlic. If you're craving British treats, go for one of their Daylesford Farm baskets, which come with mouthwatering organic treats like maple walnuts, double chocolate spelt oaties, enough tea to carry any Brit through the festive season, and a yummy-smelling fig leaf candle.
$1,288 for Seasonal Fruits Hamper, $2,688 for Healthy Regimen Hamper, $1,488 for Daylesford Afternoon Tea Hamper. Order online at City'super.
The British Hamper Company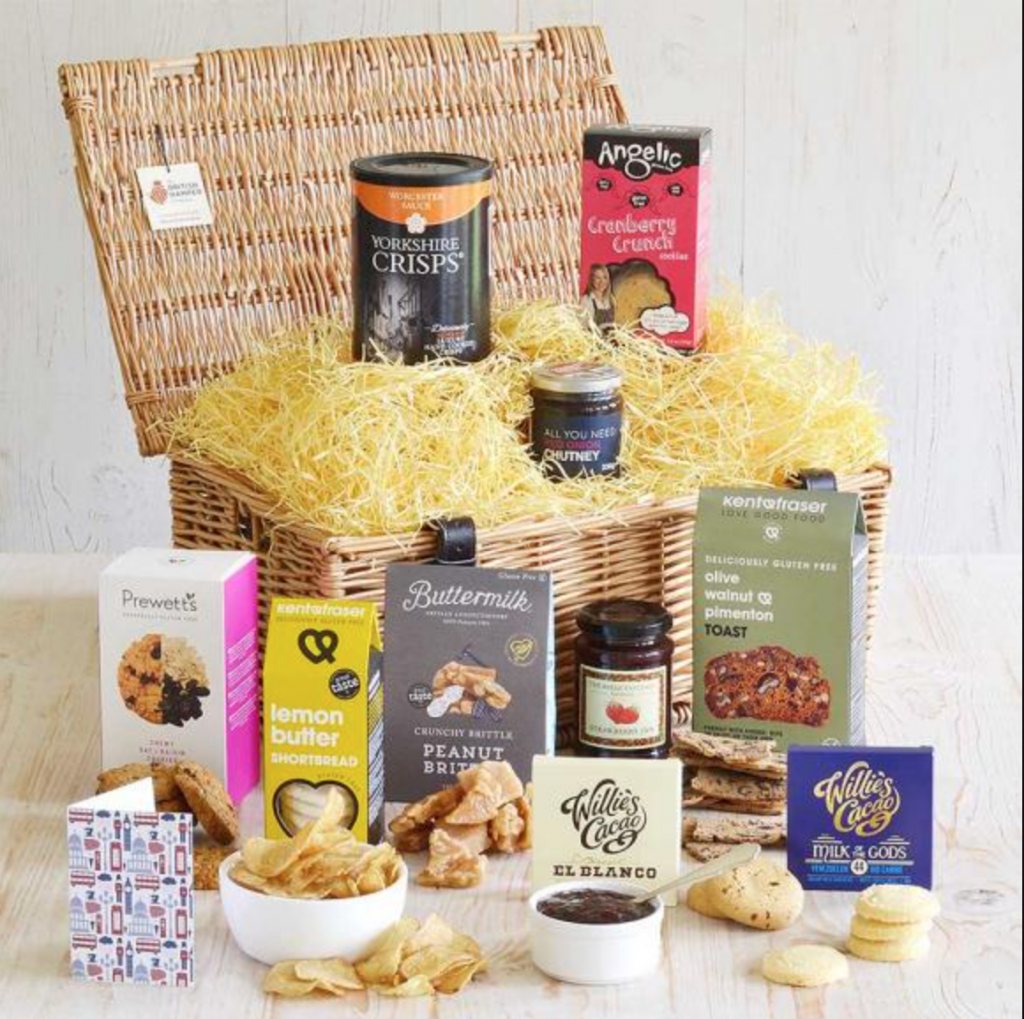 This one's for the gluten-free giftees! If you know someone who could use their own personal stash of gluten-free treats over the holidays, consider one of the gluten-free festive hampers from the British Hamper Company. These gift baskets contain wheatless wonders specially imported all the way from the UK, like fruity cranberry sauce, chutney, crisps, peanut brittle, award-winning lemon curd, and chocolate from Willies Cacao. They also do a reduced sugar Luxury Diabetic line with low-sugar or carbohydrate alternatives.
Hampers start from $525, order online at britishhamper.com/hk/.
KIRR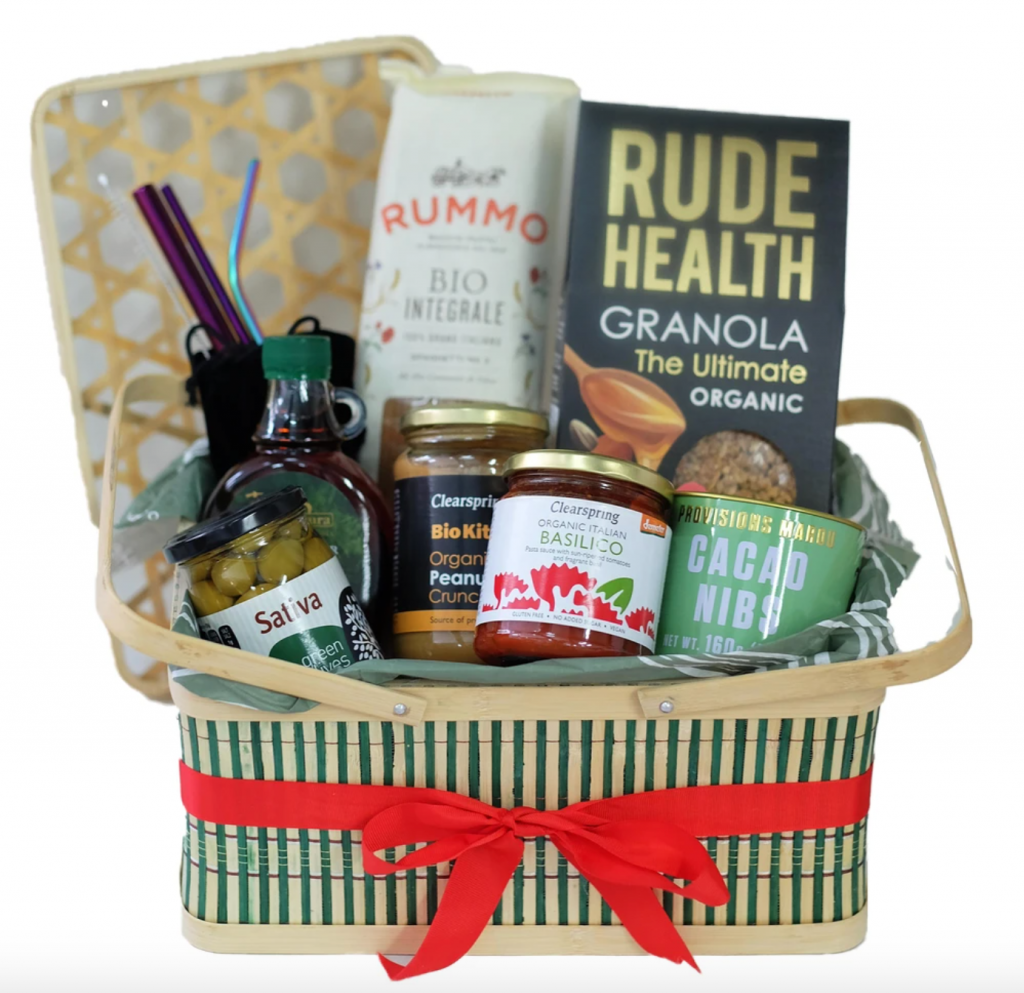 Stuffed with sustainable snacks only, this Christmas hamper is perfect for the eco-warrior who cares about ethically sourced foods and caring for the environment. KIRR's The Foodie Christmas Hamper comes with organic treats like Rude Health granola, maple syrup, whole wheat spaghetti and pasta sauce, cacao nibs, and your very own steel straw with brush!
$486 from kirrconcept.com.
Flora Floriculture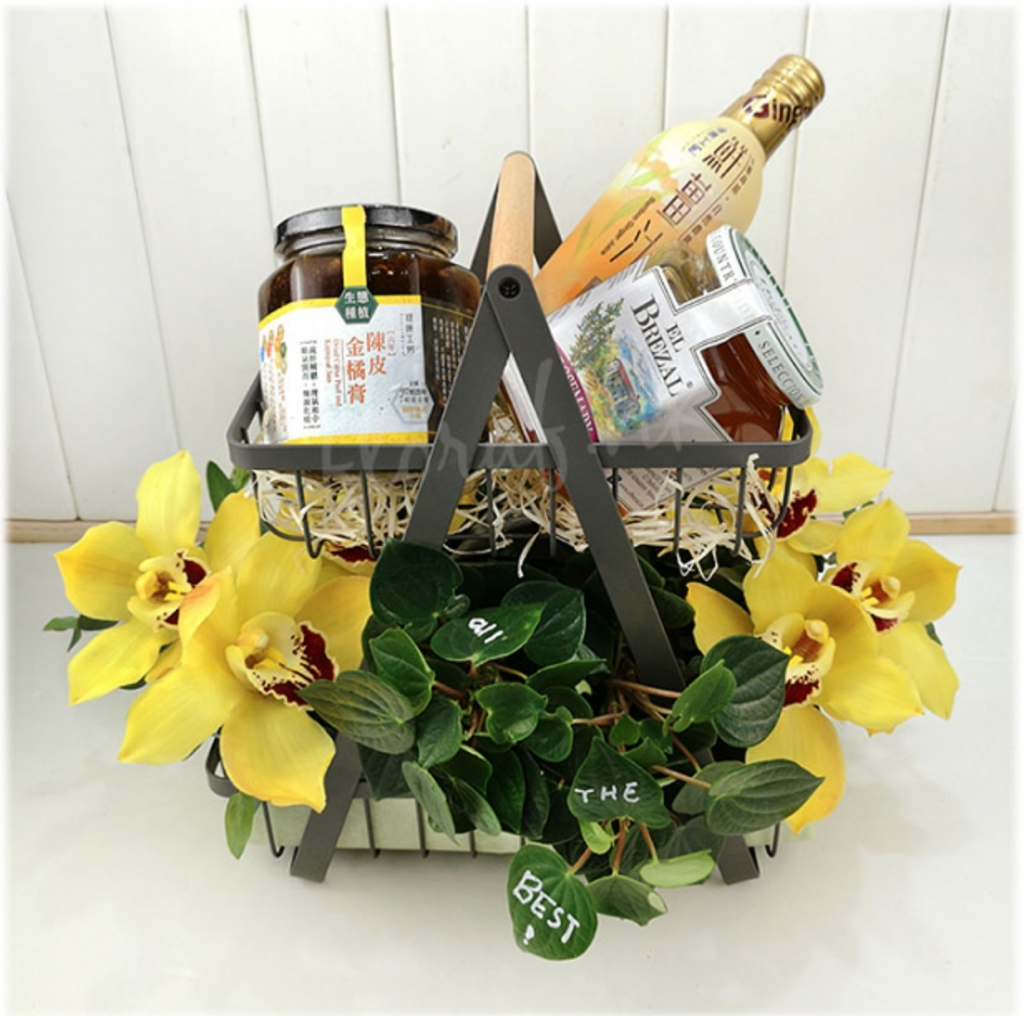 Inspired by nature's goodness, the "All the Best!" Healthy Food Hamper is a floral-themed basket from Flora Floriculture, a gorgeous mix of real flowers and foliage, as well as snacks with medicinal benefits, like Chen Pi & Kumquat Jam, Bamboo & Ginger Juice, and Spanish Rosemary Honey. Bonus for the very functional two-tier rack that can be reused around the house to hold condiments, face towels, soaps, etc.
$750 from https://floraf.com.hk/en/
Petit Tippi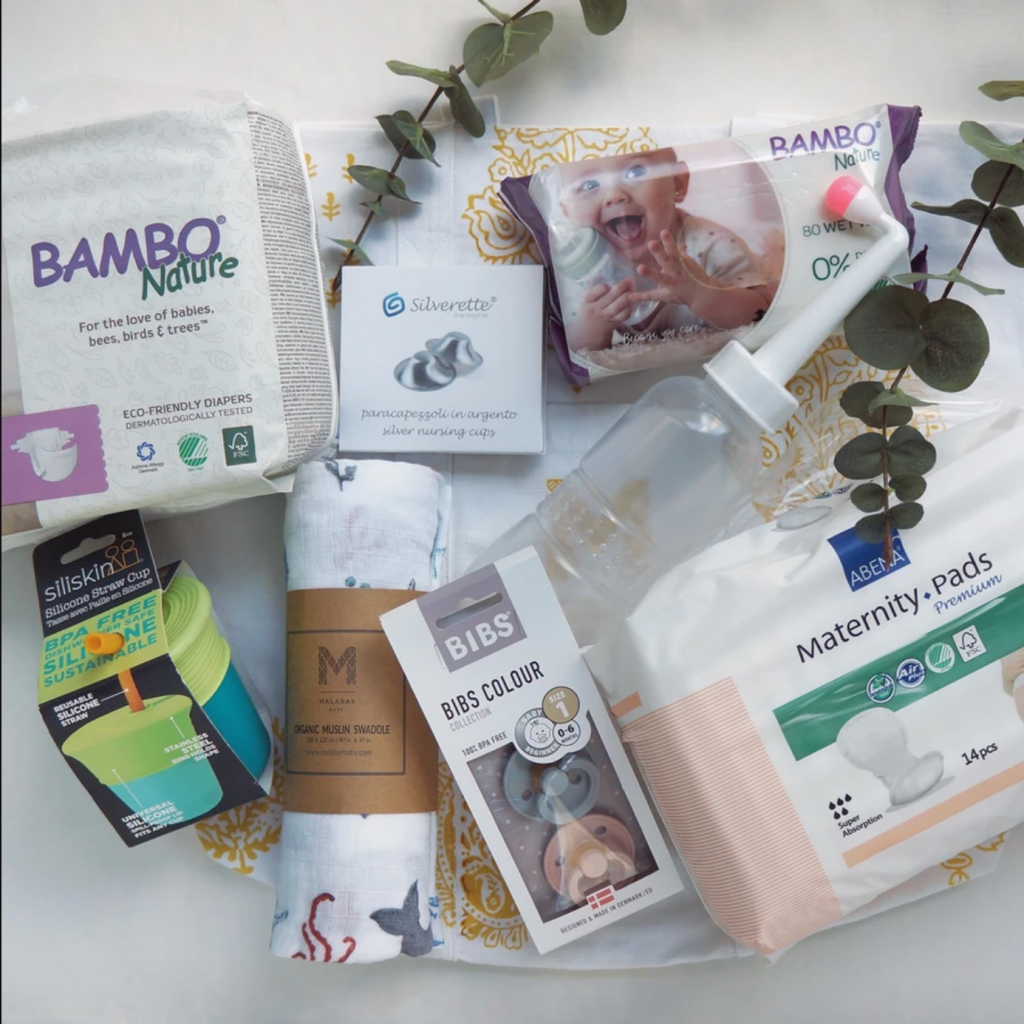 If you know a family that's expecting, surprise the soon-to-be mama in your life with this super thoughtful Hospital Essentials Pack from Petit Tippi that's filled with eco-friendly necessities for while you're in the hospital. Comes with often-overlooked items like natural rubber bib pacifiers, organic bamboo diapers and baby wipes, maternity pads, and a reusable straw cup that's much easier for Mum to drink from while she's in labour. Petit Tippi also does a few other gift basket options filled with sustainable baby products, including a personalised newborn gift set option.
Costs $550 from petittippi.com.
Rosewood Gift & Hamper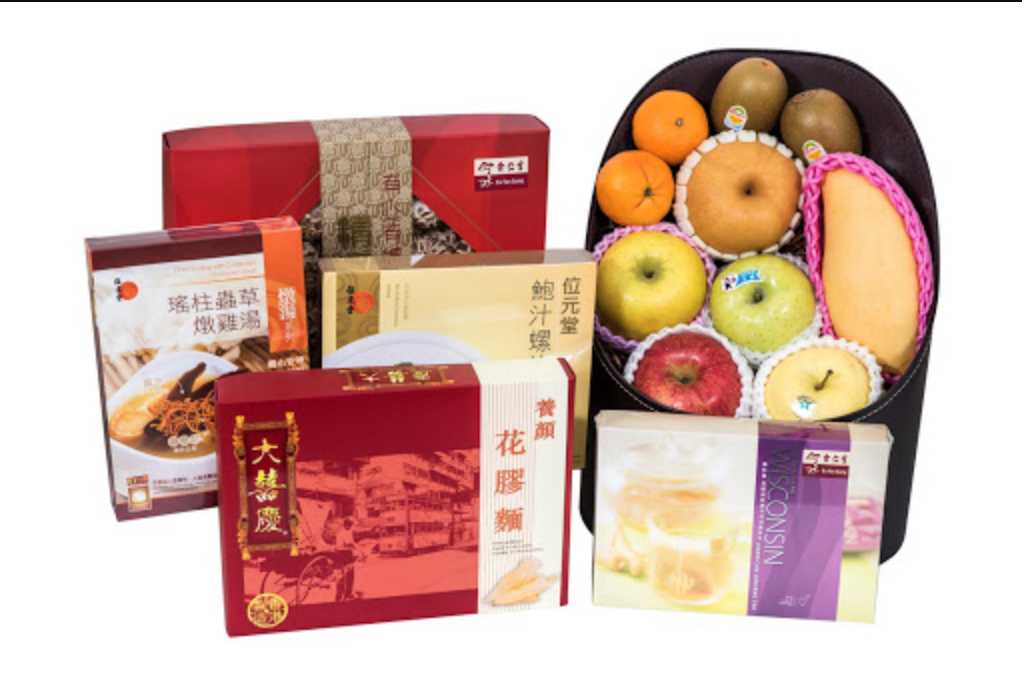 Not to be confused with the nearby luxury hotel of the same name, Rosewood Gift & Hamper is a gift basket company that offers an entire line of health and wellness gift hampers, in addition to classic Christmas hampers. These baskets come with seasonal fresh fruits, and other wellness-related goodies like organic teas, honey, multigrain bars, and muesli.
Hampers cost between $780-$2,680 from rosewood.hk.
The Masked Gifter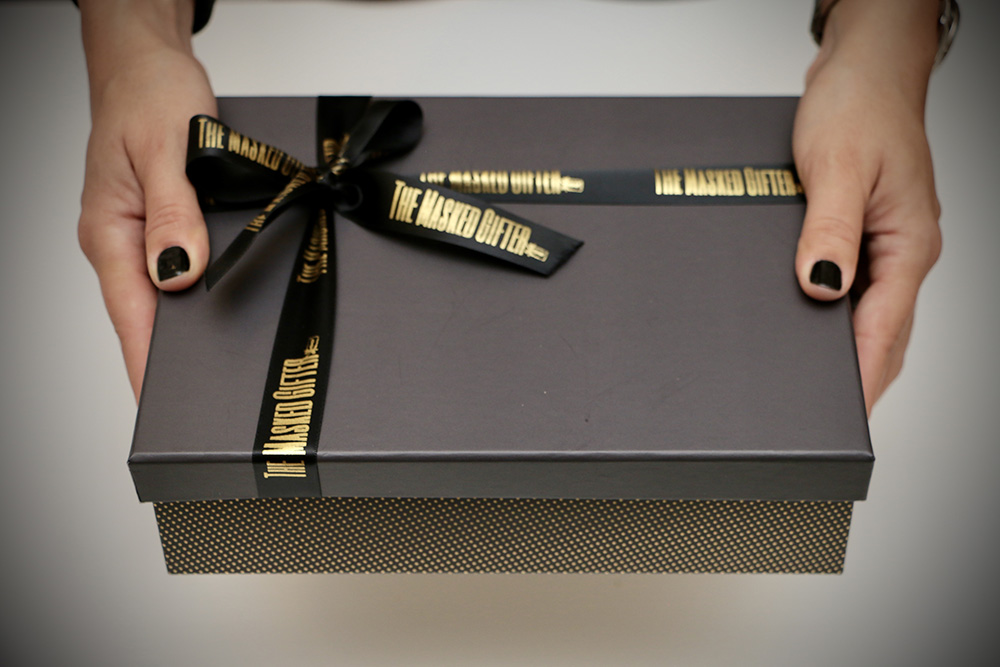 This newly launched personal gifting service takes the guesswork out of the process entirely, by handing gift selection and procurement off to a team of specialised gifting experts. Simply answer a few questions about who you're buying for, what the budget is, and what the recipient is into, and the knowledgeable staff will throw together a festive and healthy gift hamper for you that's sure to impress.
Gift plans start at $150/per month for a 12-month subscription, plus the cost of gift, visit themaskedgifter.com.
Get more gift ideas for the holiday season, with our roundup of experience gifts to give this Christmas.