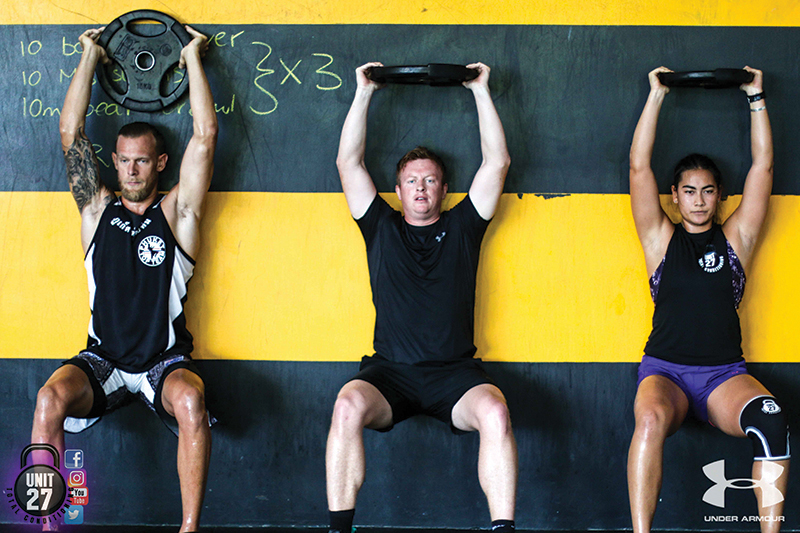 Aofie McGillion revisits Chalong's "Fighter Street" in Phuket to see how the area has developed.
A few years ago I published an article in Liv Magazine about Soi Tad Ied, the ultimate fitness destination in Phuket where an entire fitness industry has developed around three or four gyms that have set up on one street. "The Soi," as it's known to locals, is littered with gyms offering a full array of martial arts and fitness classes, including High Intensity Interval Training (HIIT), CrossFit, strength and conditioning and spinning, as well as hot yoga, meditation and Pilates. The rest of the businesses on the street complement the whole fitness theme; every other shop sells protein shakes and smoothies; restaurants advertise clean eating; and elsewhere you'll find massage and  laundry services galore.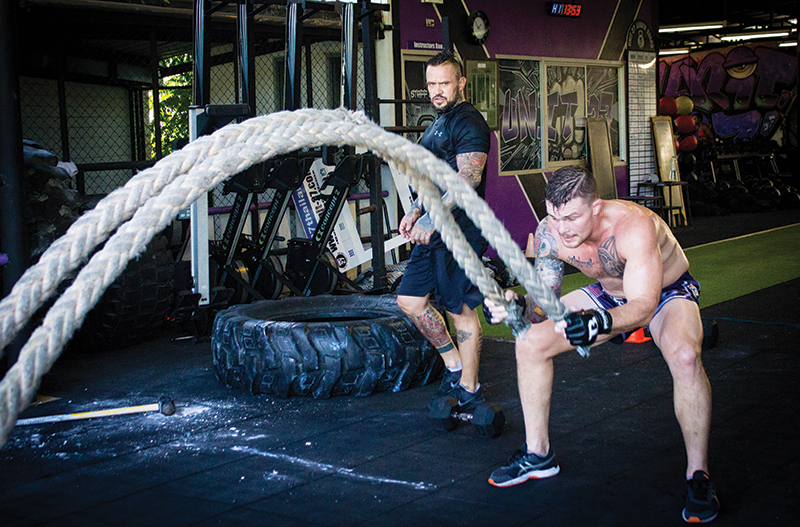 Since that first visit, I've returned more than half a dozen times, so I thought it would be worth writing about it again. Over the course of my visits, the street has changed. New gyms, restaurants and accommodation options have popped up and I've had an opportunity to try almost everything. What keeps me returning? Well, there's the ease of getting there, the quality of the workouts, the results I get, the amazing people I meet, and the value for money. But above all, I go to work out at Unit-27 (www.unit-27.com).
Whether they're total beginners or professional athletes; restarting their fitness regime or looking for a total physical transformation, visitors come to Unit-27 for the commitment, passion and drive of the trainers, staff and fellow gym-goers. Focusing primarily on Strength & Conditioning, HIIT and CrossFit, I personally favour the Unit's bootcamp-style workouts, which are proven to get results.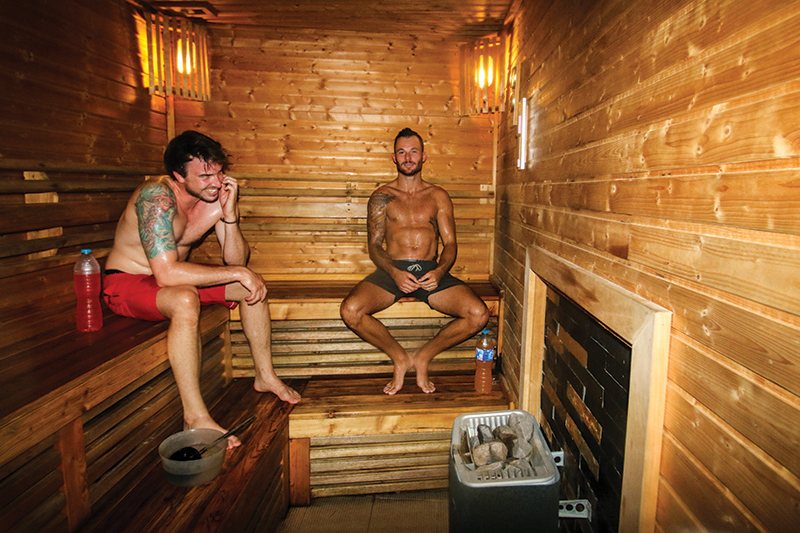 The Sessions
Most classes at Unit-27 are an hour long, with 15 minutes for warm up, another 10 to explain the exercises, half an hour of sheer intensity and a period at the end for cool down and stretch. Half an hour doesn't sound like much, but when the warm-up alone gasses you out, half an hour of more-intense intensity is more than enough.
Here are a few of my favourite classes:
Morning Glory is a pyramid-style training session and is one of Unit-27's original classes. The sessions involve sprints and runs for cardio, body weight exercises, and kettle bell, weight plate and medicine ball drills. It offers a powerful combination of intensity and conditioning.
Kalorie Killah is a weight-loss session designed to push your heart rate through the roof, allow it to return to rest and then repeat until the muscles burn. Possibly one of the toughest HIIT sessions, it will definitely boost your metabolism and fat-loss potential.
Rapid Fire is the Unit's signature daily strength & conditioning series. Each day of the week has a different focus, whether that be strength, endurance, power or speed. Towards the end of the week they combine all aspects of the previous four days into circuits and then hold a team competition. It's not uncommon for people visiting Unit-27 for shorter stints to do two or three training sessions per day, and Rapid Fire is always a good one to include in that mix.
Revolutions is the in-house spin class. The spin room is essentially a disco and the instructors are as intense during this session as they are for any of the other HIIT sessions.
Call to Duty is the newest addition to the Unit-27 schedule. This outdoor challenge is held at various locations around Phuket. The views are iconic and breathtaking, the challenges are mentally and physically demanding in true Unit- 27 military style.
Mobilize is the Unit's yoga-style session. It's held first thing every day and is an absolute must if you are working out intensely over a few days, or have general issues with flexibility.
Most of the classes offered by the Unit can be regressed or progressed accordingly, meaning that everyone can find their level immediately and get the most from every class. The schedule also includes a couple of classes for advanced athletes. Attendance at these is strictly monitored because the intensity is borderline lethal.
Eating
Most restaurants on Soi Tad Ied offer clean eating options. I have tried most of them and these are my picks:
Muscle Bar is Unit-27's restaurant and a popular place. The food is clean and the menu variety is great.
The Shack is my favourite restaurant. With arguably the best coffee around, it has great portion sizes and the menu allows you to mix and match the elements of your own meal. They do smoothie bowls and overnight
oats too.
I'm neither a vegetarian nor a vegan but Pure Vegan Heaven has some really amazing food options. It is the only vegan restaurant on the street, but the menu is quite extensive and I haven't had anything here that I didn't love.
Try Cocoville's restaurant for the banana pancakes or if you have a hankering for Thai food.
Nommy Frozen Yoghurt. Just as the name implies, is all about FroYo and this is a regular feature on my day planner.
Sleeping
While it is possible to arrange a gym and stay package, it's often far cheaper to arrange accommodation separately. There are plenty of options within a stone's throw from Unit-27, and you would struggle to spend a huge amount on accommodation in this area. Most of the options are pretty basic but it's clean, comfortable and safe. These are some that I have stayed at:
2Home Resort www.2homeresort.com.
The Anchan Boutique hotel anchanboutiquehotel.com.
Princess Pool Villas www.chalongprincess.com.
Happy Cottages www.happycottagesphuket.com.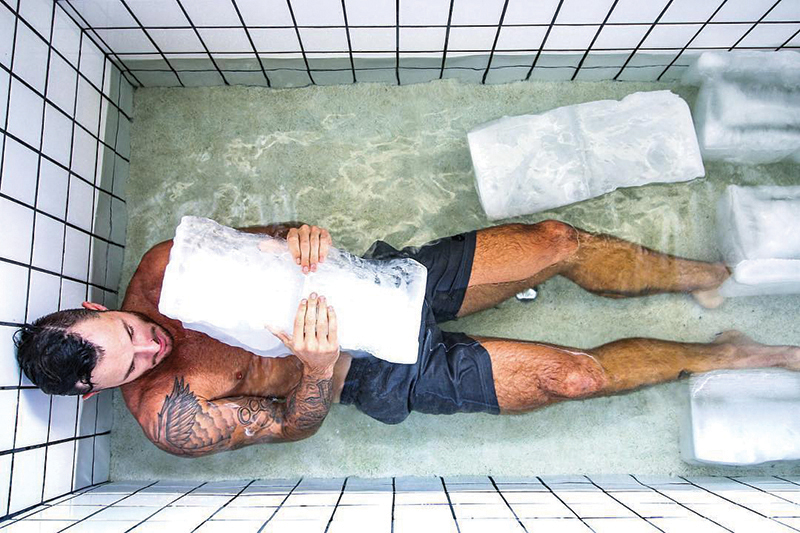 Tips
Go for the ice-bath/Swedish sauna combos to revive your sore muscles, particularly after leg day.
Peak season runs from November through April, during which time classes will book out quickly. You may want to download the Unit-27 app and book in advance.
There are only a few training sessions held at Unit 27 on weekends, which you might want to bear in mind if you are going over a long weekend. You can always supplement a free afternoon with run up to the Big Buddha.
Make sure your accommodation has a pool so you can cool off after a hard day of workouts.