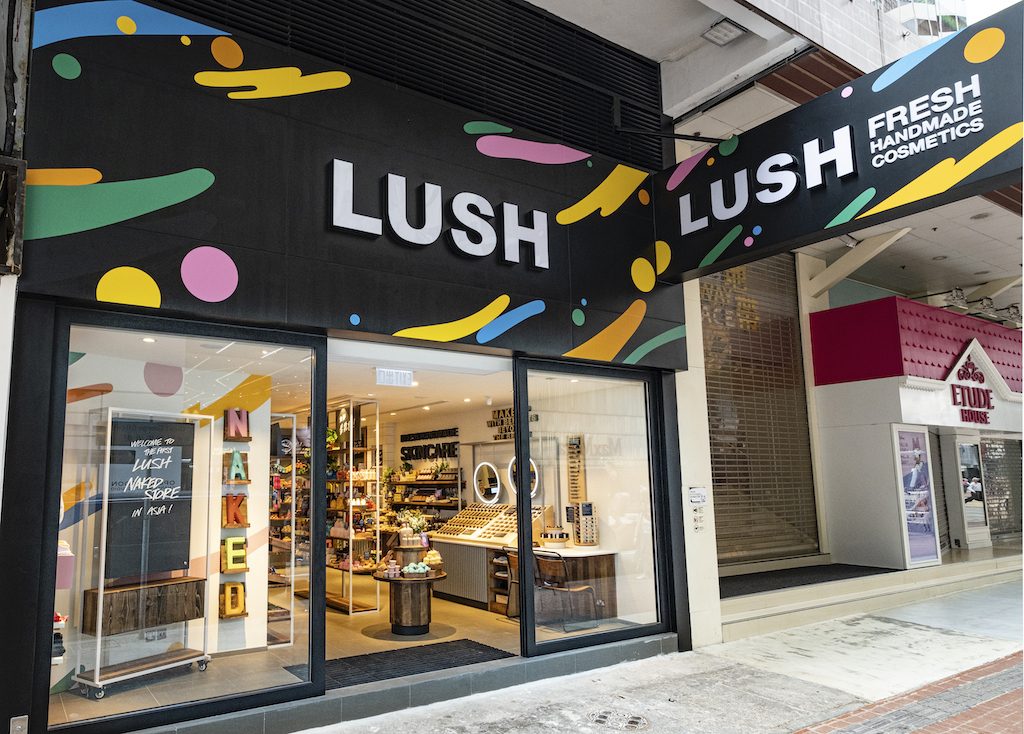 Have you seen the new Lush Hong Kong Naked Shop? Hot on the heels of Naked shop openings in Milan and the UK, Lush has opened its first packaging-free concept store in Asia, right in the middle of Causeway Bay! What does naked mean for the brand? Well, every single item in-store is completely packaging-free, with zero plastic to be found!
"It is so difficult and inconvenient to recycle in Hong Kong, which is why I felt it was so important to open Asia's first Naked store here," says Lush Hong Kong MD, Annabelle Baker. "What we are trying to achieve is to change consumers' spending habits at the source. It's not about switching from plastic to glass; it's about using fewer resources to begin with," she adds. "We want to show that you can have efficacy in your products with no packaging whatsoever."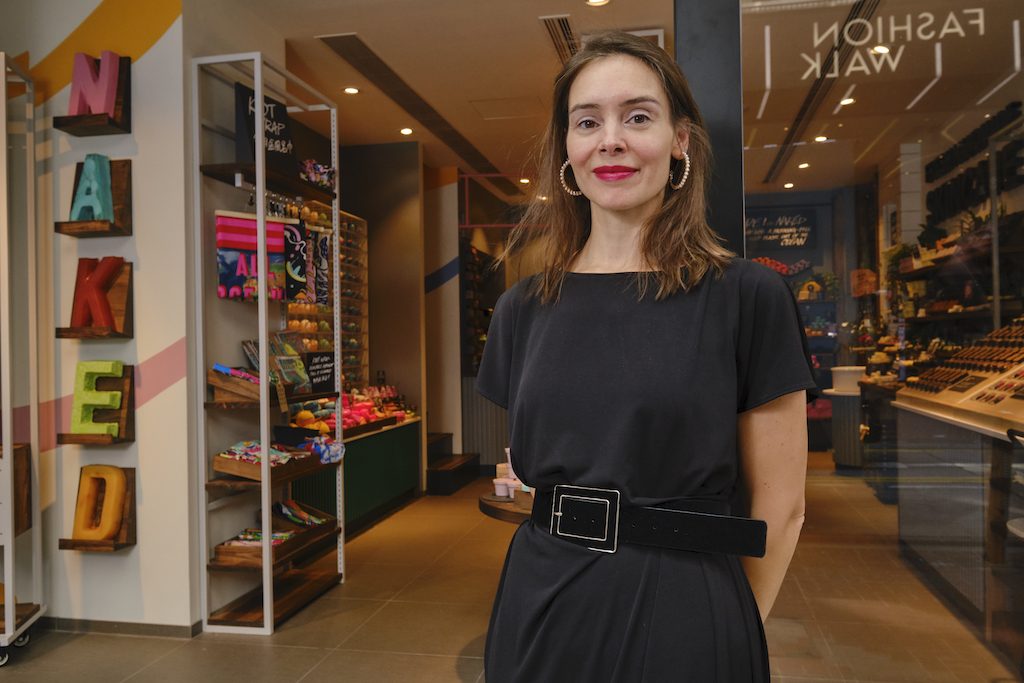 While Lush has long been minimalist on packaging with for its popular bath bombs, shampoo bars (which have been around 30 years!) and bar soaps, it's the new innovations that have really caught our eye. Think solid face serums and cleansers that melt onto your skin, cosmetics such as foundations, lipsticks that can be inserted into a refillable lipstick case, and even highlighter sticks that come wrapped in wax.
"We are continually innovating and coming up with ways to reduce or eliminate packaging, and now many of our best-loved products now come in Naked form," says Baker. "We are a bit like the Willy Wonka of skincare – nothing is off the table and it gives us incredible freedom to get creative!"
In fact, Lush has actively gone back and tweaked formulas that aren't suited to the Hong Kong market. "We rely on continuous feedback and it's an ongoing process to make sure our products are stable and effective in different climates. In one product, we reduced the quantity of coconut oil by 30% to make it more robust in Hong Kong's heat and humidity," says Baker.
We were lucky enough to get a first glimpse of the store, which is located on 2-10 Great George Street (near IKEA). Here are a few highlights:
In-shower moisturisers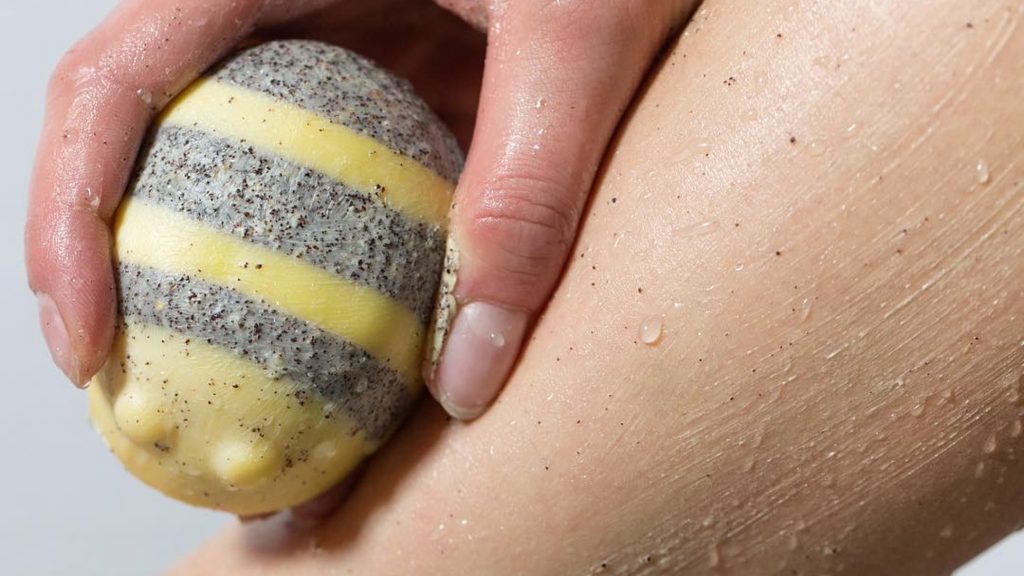 Too lazy to moisturise? Lush's gorgeous cocoa butter in-shower moisturising bars impart deep moisture – and you can do it as a final step of your regular shower routine. We particularly love Scrubee, a honey-scented exfoliating bar that simultaneously sloughs off scaly skin.
Slap Sticks
Available in a whopping 40 shades and organised by warm, cool and neutral tones, these foundations melt onto the skin for a dewy glow. It ain't your grandma's pan stick, that's for sure.
Cork shampoo pots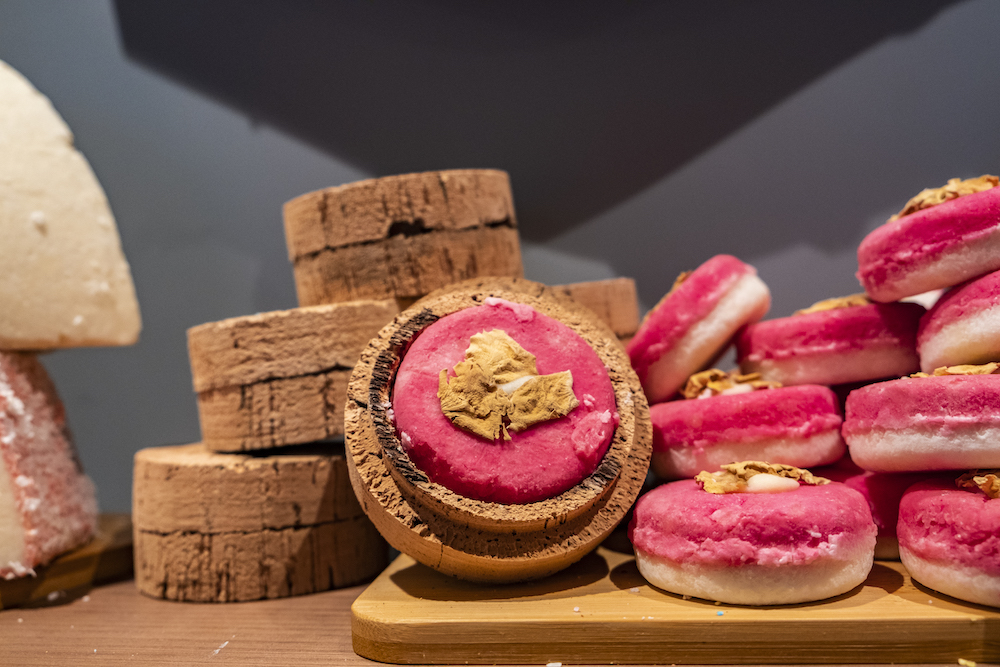 If your solid shampoos are continually getting slimy in your shower (you are supposed to dry them off after use, FYI), store them in one of these ultra-absorbent shampoo pots made of natural cork sustainably sourced in Portugal.
Wall of Bath Bombs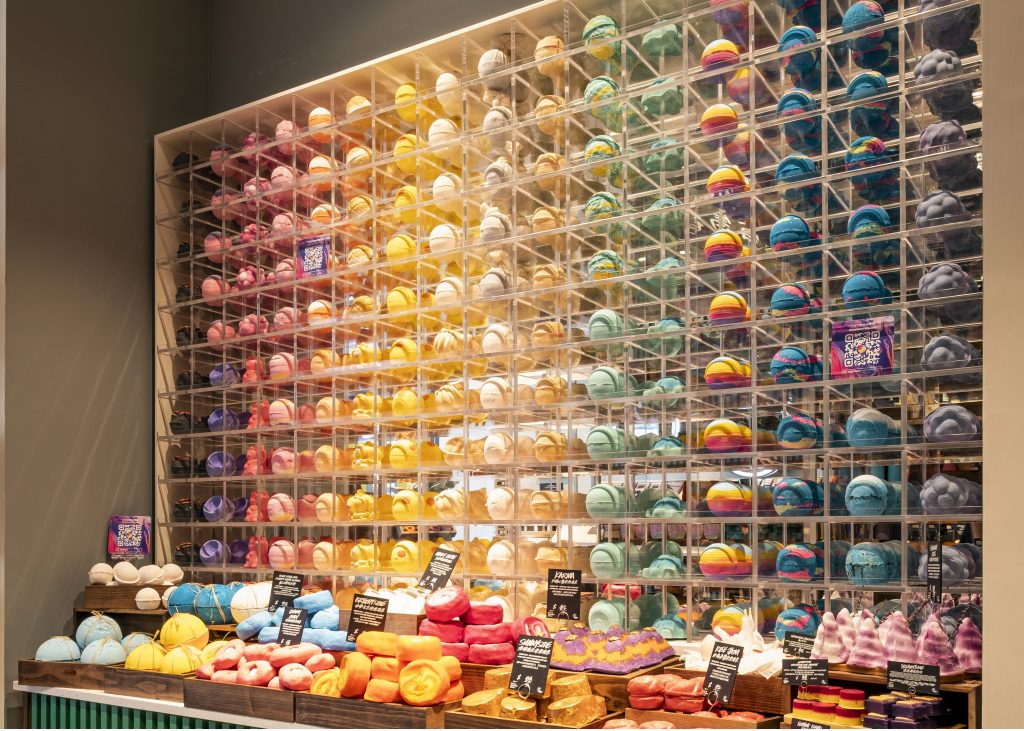 Browse your favourite bath bombs, or discover a new formulation at this gorgeous display. We particularly like the new Geode bomb, decorated with sea salt grains that look like crystals. Plus you can get the full ingredient list and description of every bomb by downloading the Lush app and hovering your phone over the product.
Read more: How To Go Zero-Waste in Hong Kong