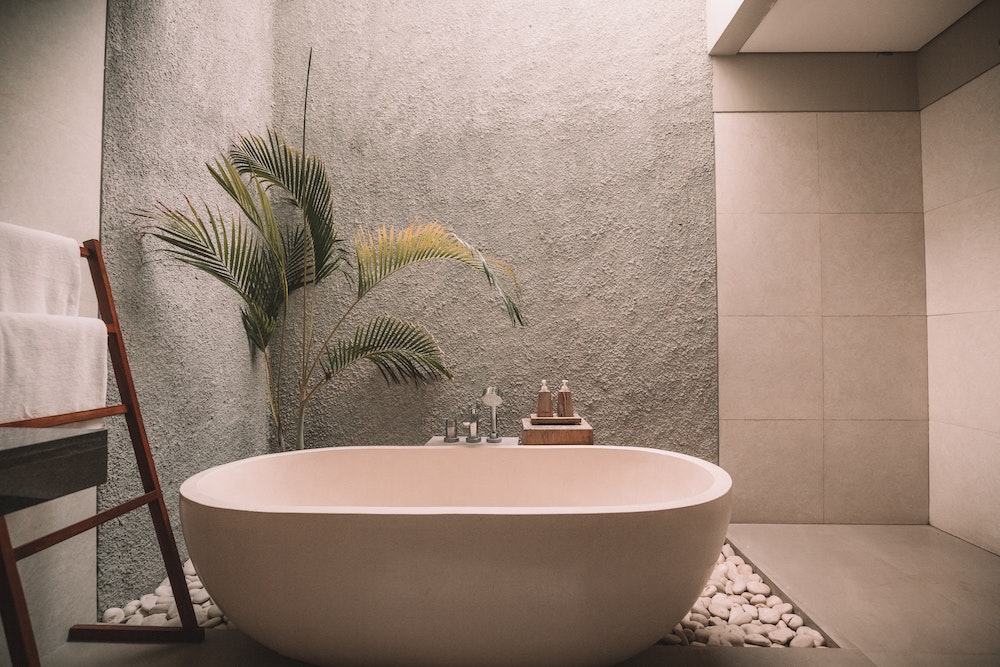 The hottest new trend in interior design right now is biophilic design. But what does it mean, exactly? Translated from Latin, Biophilia means "a love of life" and speaks to humans' need to be close to nature. Biophilic design therefore aims to replicate patterns and elements found in the natural environment to create a soothing space. But it's not just about filling your home with plants! There are many ways to incorporate biophilic design elements in your space in a way that's true to your own aesthetic. Here are five ways that you can incorporate biophilic design into your living space.

Stick with soft edges
Research shows that sharp angles in our home can activate our stress response, while curved edges – which are more frequently found in nature – are more soothing. Look for rounded shapes when shopping for furniture, or go for circles and soft edges when shopping for wall art, small homewares and decor.
Mix up your textures
Think about all the textures you experience when you're out in nature. From smooth pebbles and textured granite to tree bark and leaves, you always find plenty of tactile variation when out in the natural world. You can replicate this at home by combining wooden furniture with stone accent pieces, woven seagrass, raw ceramics and more. Just keep it varied to better impersonate the natural world. When possible, choose natural materials over plastic.
Introduce patterns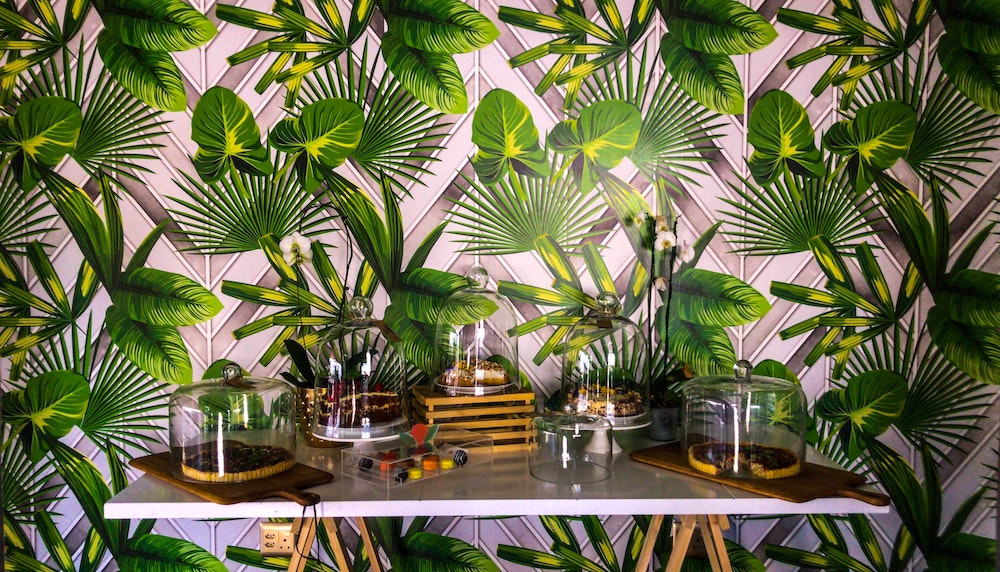 The human mind is naturally drawn to patterns; we find it comforting to see order in complexity. Patterns are found throughout nature – consider fractals, the golden ratio, and patterns found on shells, plants, flowers and animal markings. Incorporate pleasing patterns into your space as a subtle nod to nature.
Get inspired by your environment
Create a sense of place and unity with your surroundings by looking to your immediate vicinity for design inspiration! Hong Kong's hiking tails, beaches and geoparks are brimming with natural inspiration, from lush foliage to fascinating rock formations. Next time you're out in nature, try taking photos of what you see in nature and use it to create a colour swatch or mood board to inform your home's design.
Embrace asymmetry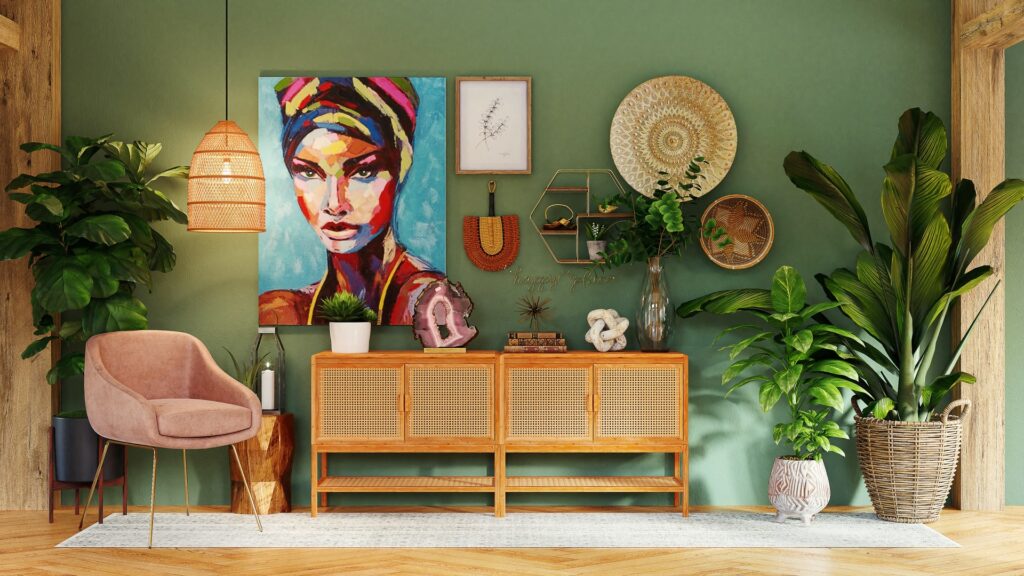 Biophilic design is all about making homes healthier, comfier and more organic, and this means turning away from Wes Adersen levels of precision and playing with a more relaxed aesthetic.
Other biophilic home ideas include installing a water feature so you can hear the sound of running water, avoiding synthetic fragrances, adding terrariums or green walls, and ensuring plenty of ventilation and natural light.
Want to Shop for biophilic design inspiration? Here are some of our favourite brands for that natural aesthetic.

BoConcept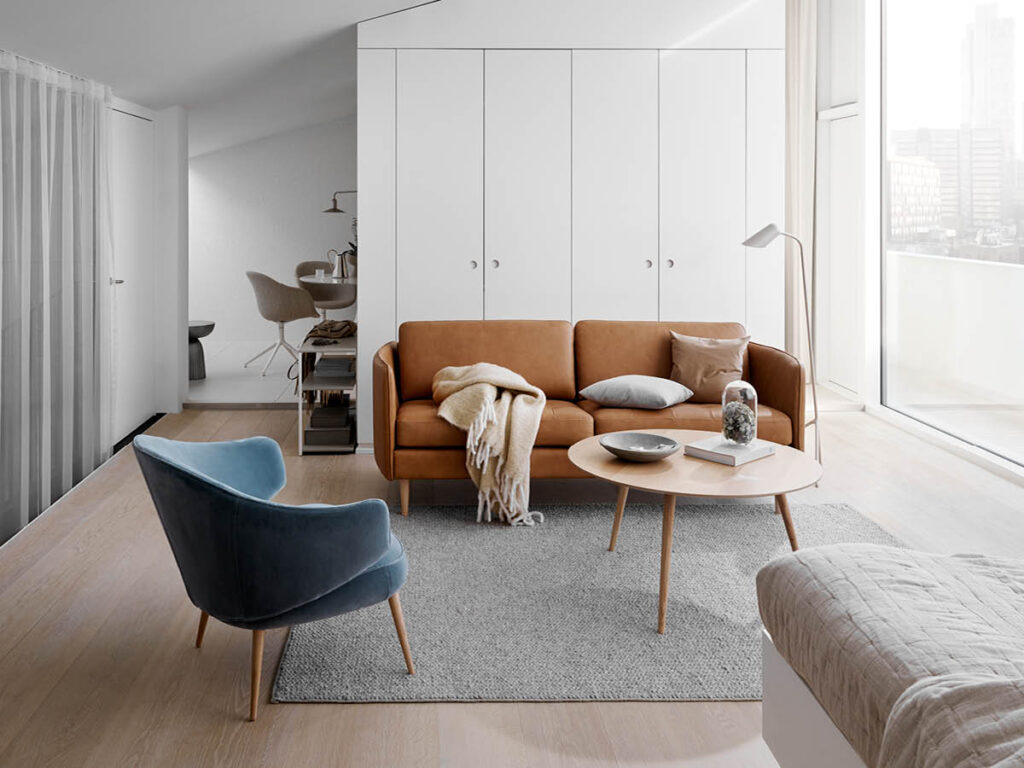 Hailing from Denmark, BoConcept is all about Nordic design – think clean lines, comfort and lots of natural, neutral colours. Offering an interior design service at home, virtually or in store, their experts can help to suggest the perfect items for your home. Looking for curved edges? Try their soothing, sand- and pebble-coloured sofas, or check out their circular Furrow rug and its sandstone-like ripples. For smaller items, check out their collection of ceramic vases, which check every box on our biophilic scorecard – natural materials, patterns, textures, curved lines – these decorative items are an easy way to add a touch of nature to your home.
TREE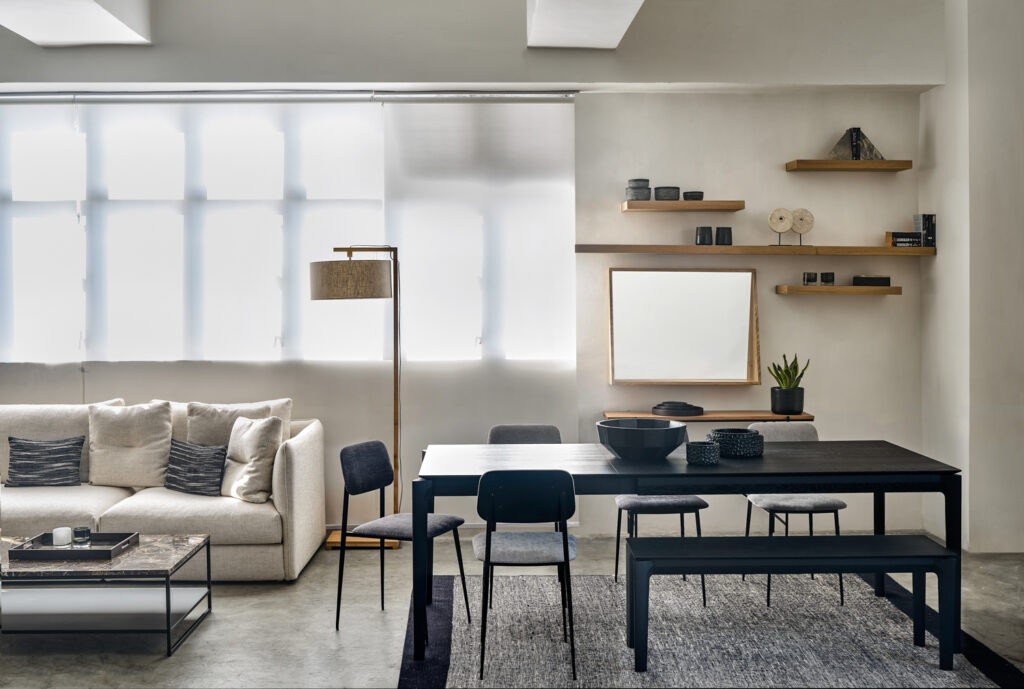 TREE is a one-stop shop for solid eco-wood furniture and handcrafted accessories. In its 25,000-square-foot Horizon Plaza flagship, HomeSquare store and website, you'll find furniture crafted from teak, oak and walnut wood that is sustainably sourced, reclaimed or FSC-certified. With earthy tones, textures and natural materials aplenty, you'll find lots of inspiration here for your biophilic design haven. Alongside its signature collections sit an extensive range of sofas and sofa beds, as well as an eclectic mix of home décor that include woven baskets, cushions, throws, kitchenware and bathroom accessories to suit every style.
Bamboa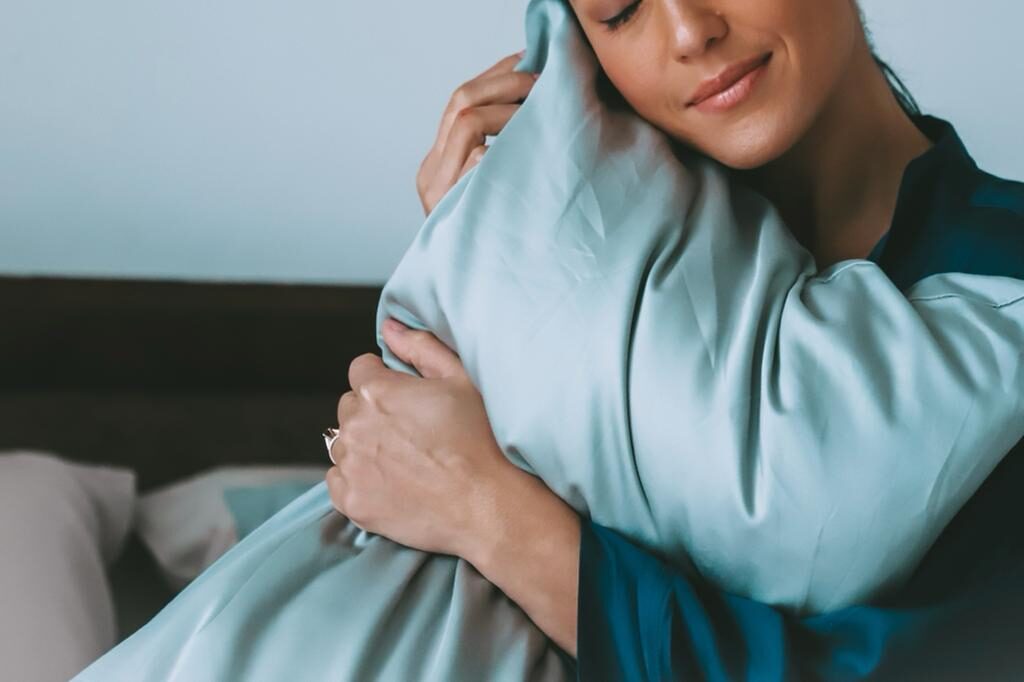 A sustainable staple crop in Southeast Asia, Bamboo is the perfect entry point for natural interiors. Bamboa specialises in bamboo homewares and accessories, and has lots of options for anyone wishing to dip their toe into biophilic design. Introduce sustainable, natural textures in your bathroom and bedroom with bamboo fibre sheets and towels, or look for natural patterns in their bamboo serving bowls and platters. What's more – all Bamboa's products are sustainably sourced and the brand is fully committed to supporting green development in rural areas of Asia. How's that for a win-win?
Reader Offer: Get 15% off all bamboo bedding products using the code LIV22A
Tribe By Indigo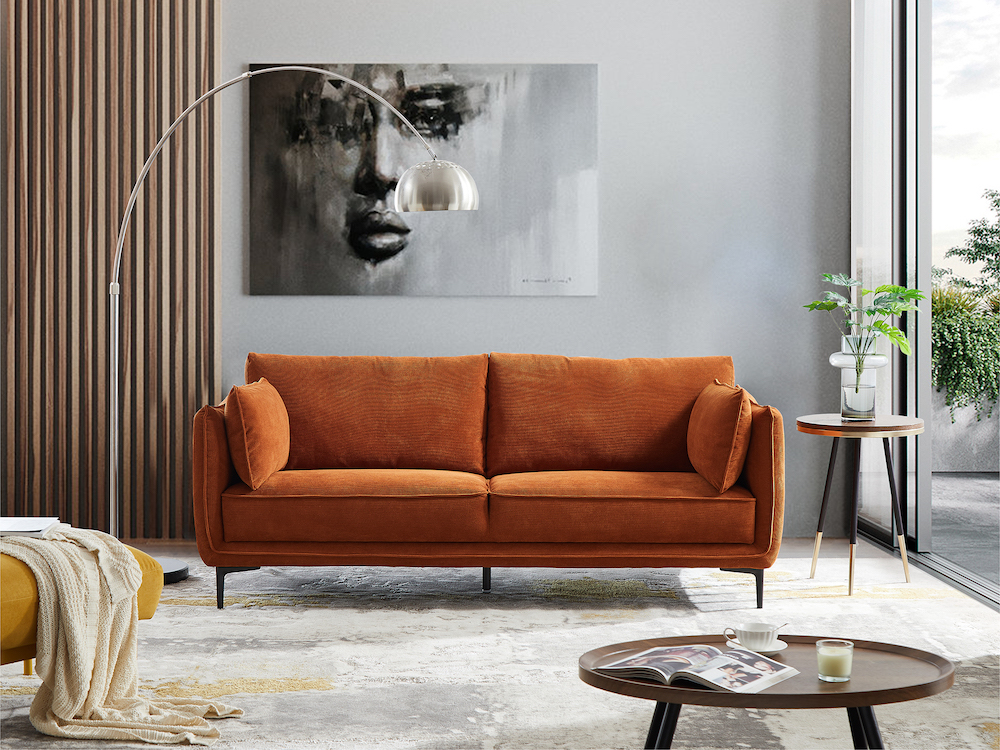 The diffusion line of popular home furnishings and accessories store Indigo Living, Tribe by Indigo is positioned firmly towards those looking for style without the price tag. There are plenty of pieces in its collection that would fit perfectly into a biophilic aesthetic, from its irregular polygon floor rugs in earth tones, to curved statement furniture in a natural wood finish. For smaller pieces, the free-form vases, honeycomb patterned ottoman and textured cushions are all easy ways to bring natural elements into your space.
Waterlinks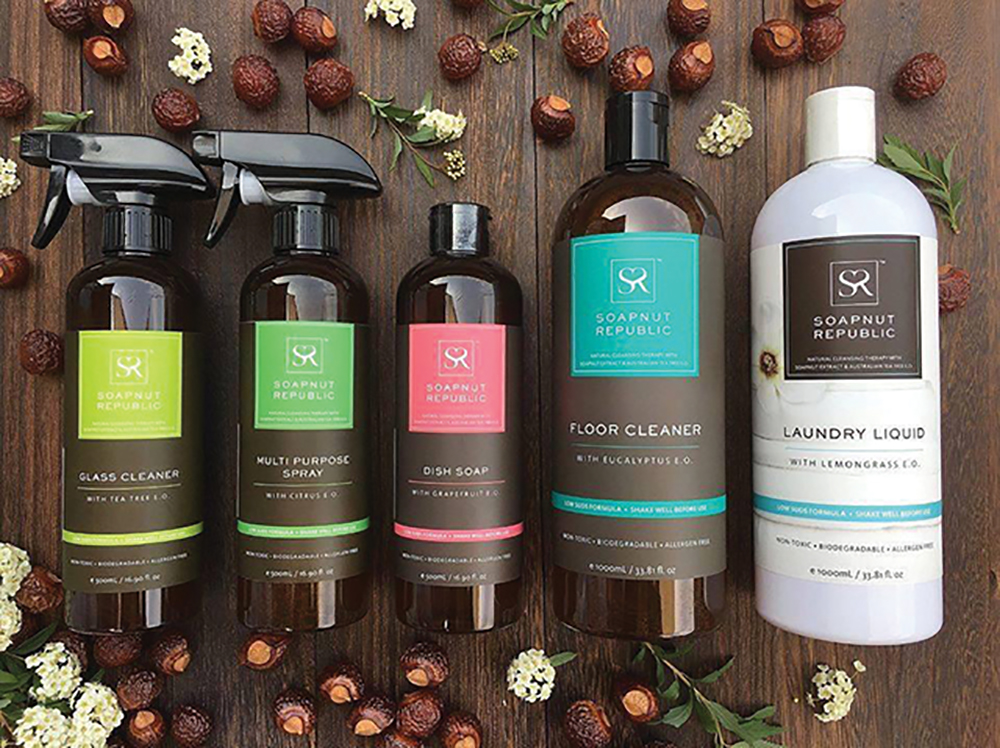 We've talked a lot about the Biophilic design aesthetic, but you can also embrace nature by enhancing your environment on a more practical level. Water and air purifiers can vastly improve your wellbeing at home by providing fresh, healthy air and clean water, reducing our reliance on plastic bottles and cutting down on chemicals and other impurities present in our tap water. Waterlinks is a distributor of WaterChef and Aquasana water purifiers for drinking and showering. It also offers air filters from brands such as LIFAAir and Oxira. Waterlinks also offers home care products from Soapnut Republic, an all-natural brand of effective cleaners that impart a natural fragrance.