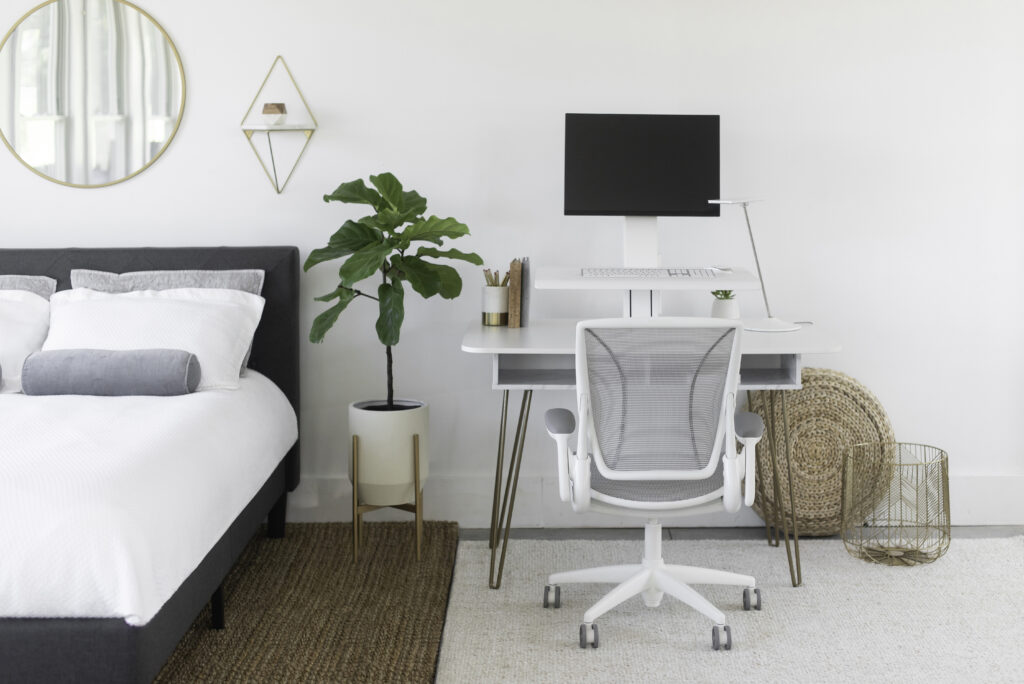 In the past two years, working from home has become the new normal. The pandemic has forced offices to close, and employees now conduct online meetings and work a full day from their home offices. While many of us are enjoying the lack of commute, relaxed dress code and more autonomy over our schedules, a lack of a proper office setup can cause or exacerbate posture problems related to hours hunched over a laptop, working from a dining table or without proper spine support.

According to Dr. Michelle Zhou McCulloch*, registered chiropractor at UP!Health, you should try to vary your working position regularly, moving from standing to sitting and even sitting cross-legged to accomplish different tasks. "The key is creating two or three stations at home and rotating between them every 30 to 60 minutes. A standing desk is ideal, but if that's not an option, a high cabinet or even an ironing board can be used. Make sure to elevate the screen to eye level as much as possible to ensure your neck and back are in a neutral position. For a seated position, keep your knees and elbows at 90 degrees, your feet flat on the floor and your back straight. If your task is reading only, sitting cross-legged on the ground is another option," she says.
Want to upgrade your work from home space? Office furniture specialist JEB has come up with a list of essentials to level up your work from home setup.

Humanscale QuickStand Eco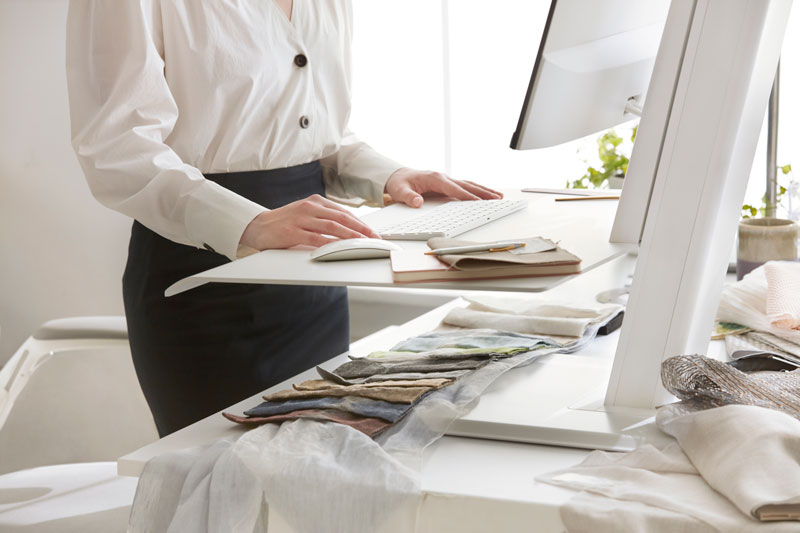 Traditional sit-to-stand desks can look awkward and bulky, but Humanscale's QuickStand Eco is sleek and stylish, and easily converts any desk into a standing workstation. Easy to use and made with sustainable materials, this portable sit-to-stand desk easily transforms your work space for a healthier setup. $4,980.
Humanscale Different World Chair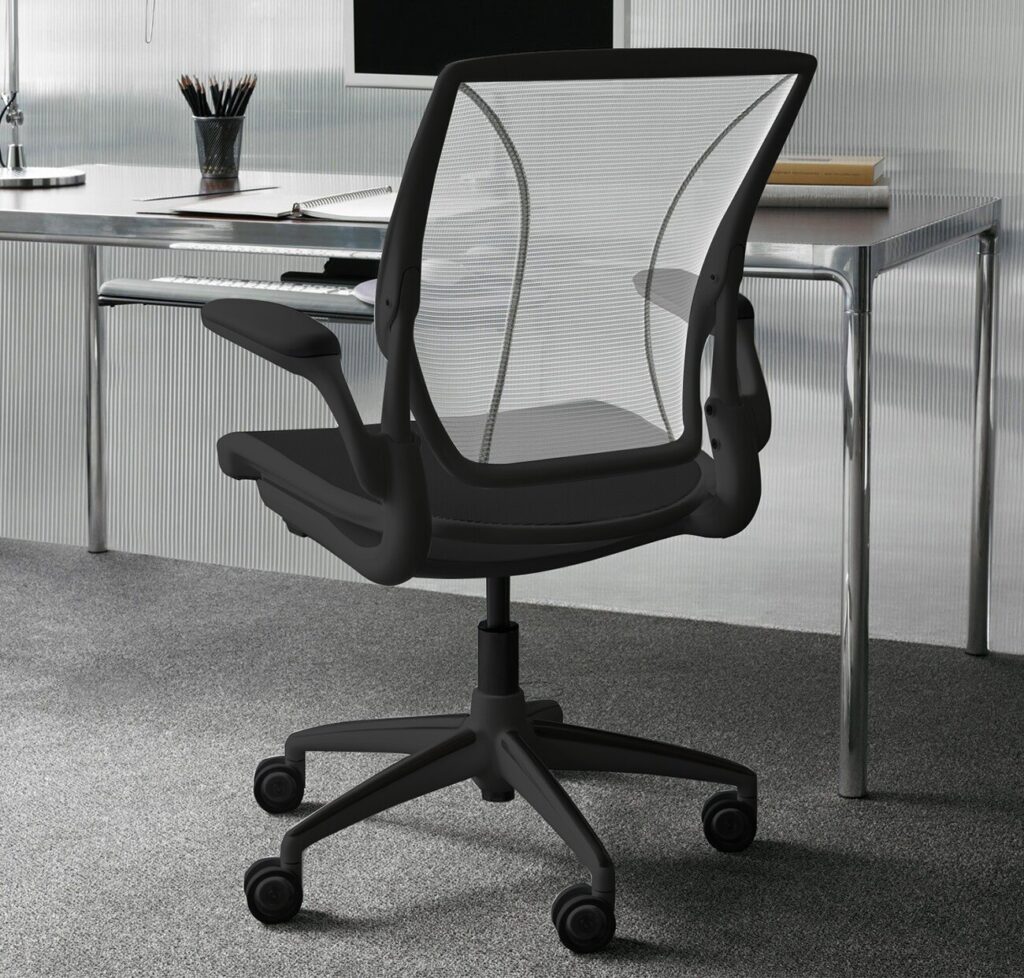 If you spend most of your working life sitting down, why not invest in the best office chair you can afford? A good chair can help with your posture, improve blood circulation and reduce back pain. Make sure to look for a model that's fully adjustable. Humanscale's Different World Chair is a bargain for the performance it offers. Chic and minimalist, the mesh back is lightweight and offers full lumbar support, and the recline naturally adjusts to the sitter's body weight for the perfect position every time. $5,555.
Airgle Personal Air Purifier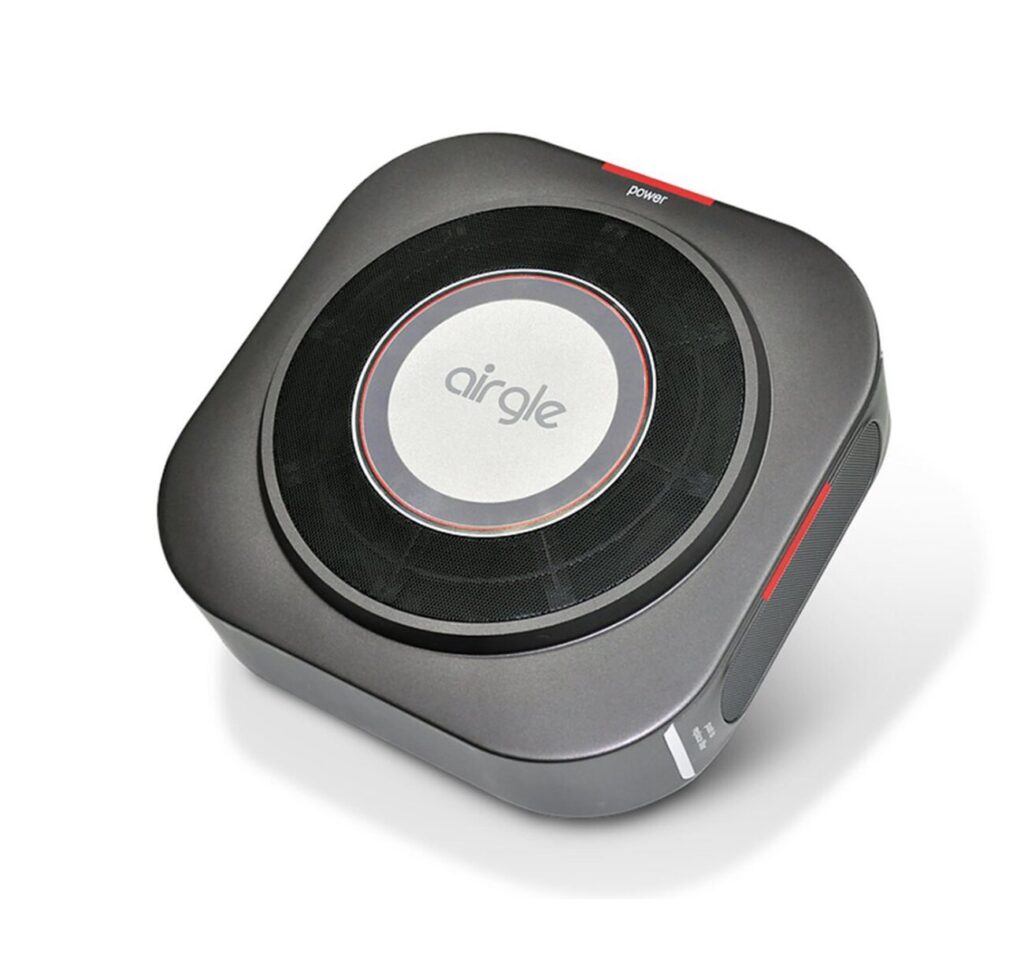 A great working environment includes clean, oxygen-rich air, which helps to boost productivity and brain function. An air purifier can help to boost the quality of the air you breathe, and keep you safe from pathogens and chemicals that can make you sick. Airgle's personal air purifier contains a medical-grade HEPA filter. It can remove 99.999 percent of harmful particles, including bacteria, viruses, formaldehyde and VOCs. What's more – this model is designed to be used in the home, car or office, so you can take it with you for added protection if you need to spend time in the office. $3,242.
Jabra Evolve2 30 Headset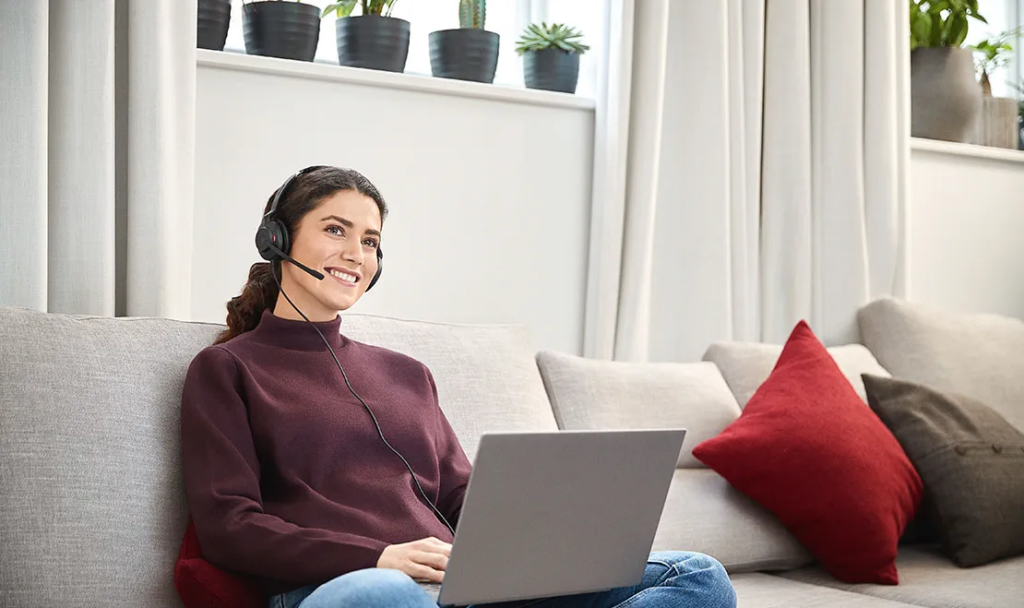 Let's face it: Zoom, Teams and Google Meets are here to stay! If you spend most of your working day on calls, invest in a proper headset. Jabra's Evolve2 30 is designed to be supremely comfortable and is engineered for optimal communication. Its dual microphone captures your voice while analysing and reducing background noise for minimal interruptions.
Special offer for Liv readers!
Get 20% off all Humanscale products using the code WFH20. Offer valid until April 16.

ENTER TO WIN!
Courtesy of JEB, everyone who signs up for their newsletter will be entered to win a Jabra headset, valued at $899! Winner will be contacted by April 30.
In partnership with JEB
*Information provided for education purposes only. Dr. Zhou is not affiliated with JEB and is not endorsing the product.