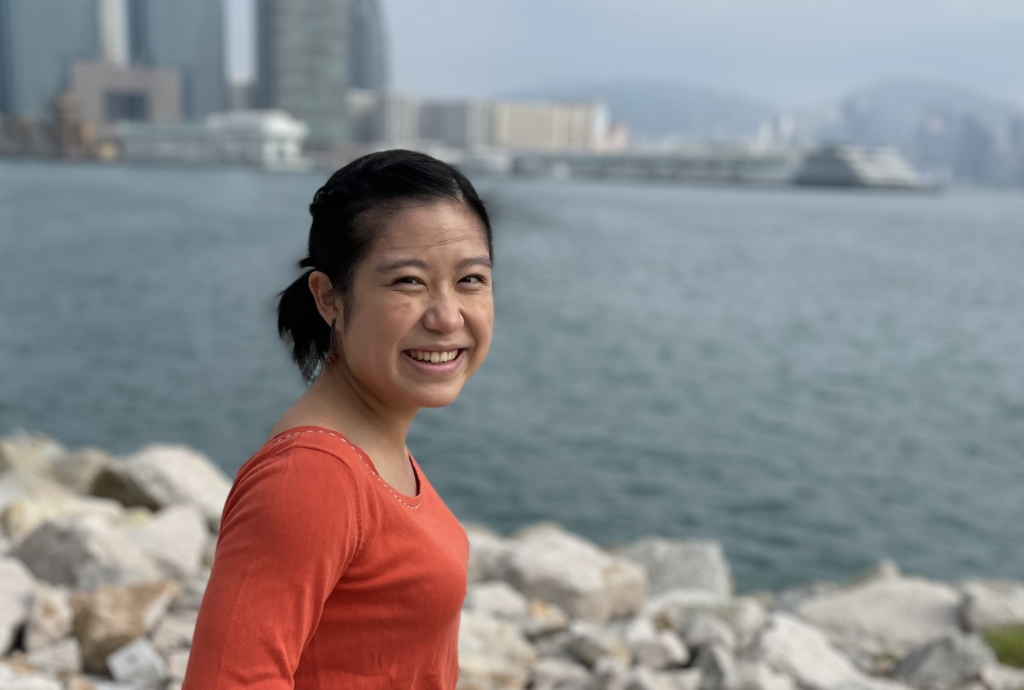 Following her first-hand experience of disordered eating and body image issues, Steph Ng founded Body Banter, a Hong Kong-based NGO dedicated to sparking conversations around mental health and body acceptance, especially among young Hongkongers. A passionate advocate for physical and mental wellbeing, Steph leads seminars at schools and group discussions, workshops and advocacy mentorship programmes targeted towards young people.
Tell us about your journey to starting Body Banter.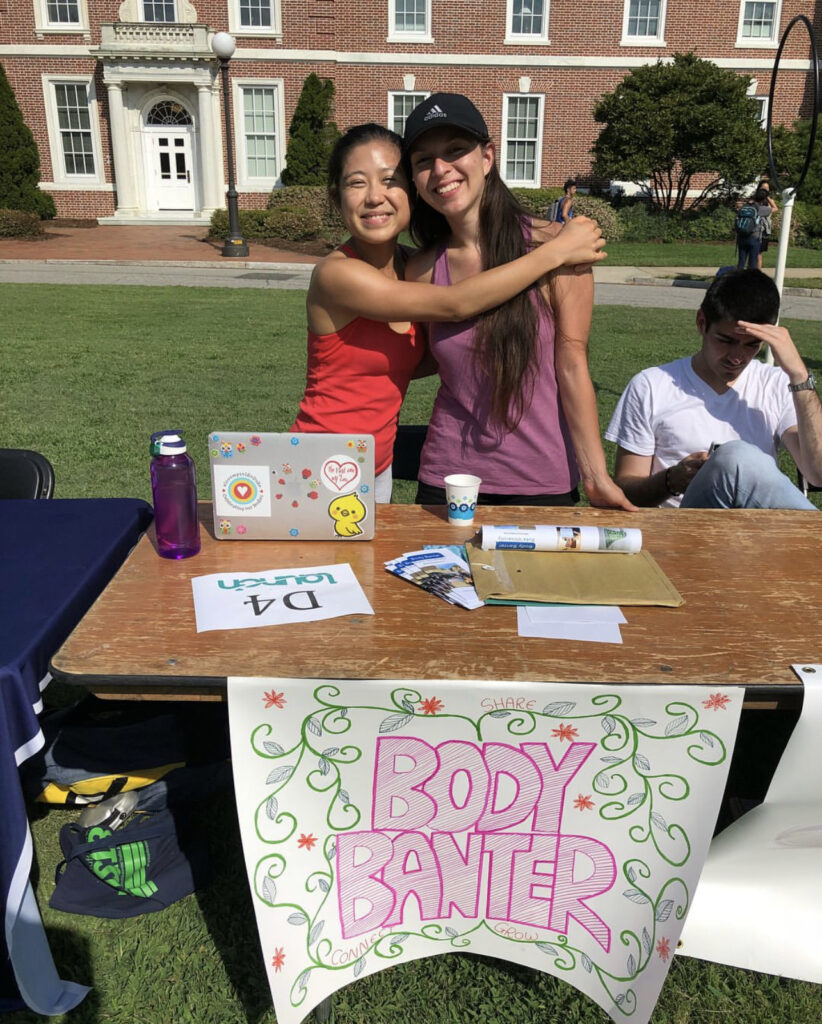 As a teen recovering from an eating disorder in Hong Kong, I quickly realized that mental health stigma was not the only barrier to having open conversations about these issues. Many of us badly want to express how we feel but have no clue how to even begin talking, and this can make us feel very alone.
I initially founded Body Banter to satisfy my own curiosity for understanding how other people navigated their experiences with food and their bodies, and we have grown organically from there. We started off as a very simple blog inviting people to share their stories via different mediums of expression, and have now evolved into a Hong Kong-based nonprofit with communities of youth advocates in Hong Kong, Canada, and the U.S.
I think our organization's evolution really comes to two key ingredients: community and conversation. Ultimately, we all just want to know that we are not alone, and that we are heard. And I think that once we become empowered with these ingredients, we can start to take active roles in crafting our storylines and creating change within our broader communities.
What are your thoughts on body image and eating disorders in Hong Kong?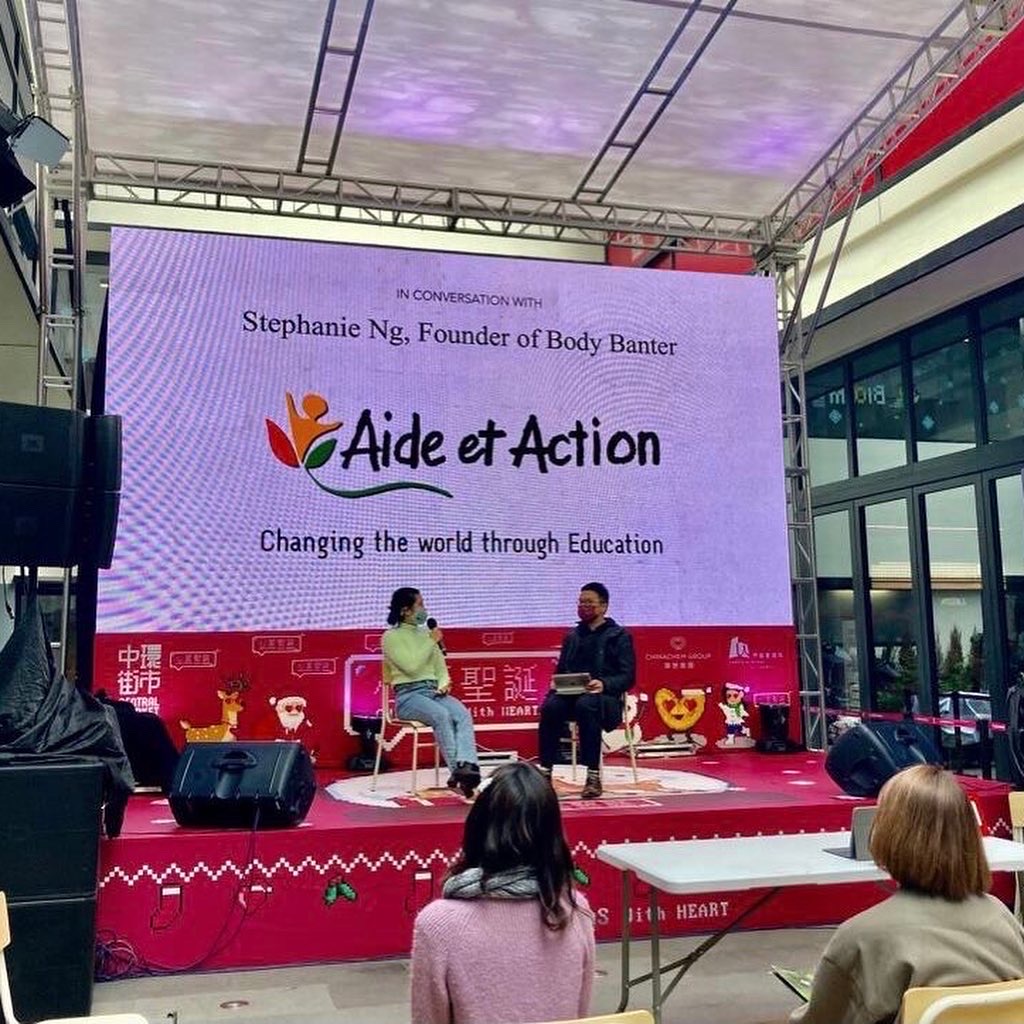 The Hong Kong culture is an impatient one: we are always rushing to get somewhere, both literally and metaphorically. This culture of impatience not only affects how we approach work and school, but it also affects how we relate to food and our bodies. We attempt crash diets and rely on quick-fix solutions to achieve what we view to be the "perfect" body, even when this means compromising our physical and mental health.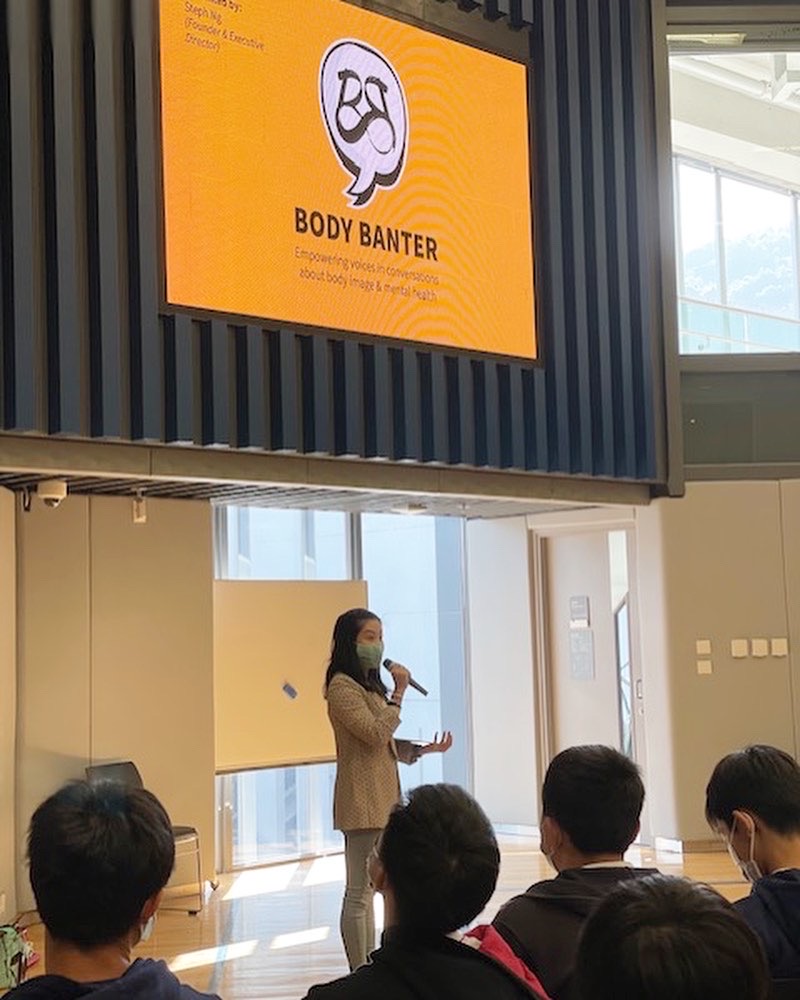 Body image concerns and eating disorders can arise when we feel these immense pressures to appear successful and to be validated by others, but feel like we have limited ways to achieve those desired outcomes. Controlling food and our bodies becomes a kind of "shortcut to success" – one that provides us with the acknowledgement we seek in the short-term, but fundamentally does not address our underlying insecurities.
I think that ultimately, navigating these cultural pressures is not necessarily about fighting them or changing them, but about adjusting our approach toward them. Much like observing clouds in the sky, we can acknowledge their existence in our landscape, while choosing to just watch them pass.
What do you wish to achieve with Body Banter?
I want conversations about body image and mental health to feel like a party to which everyone is invited. I hope to share the message that conversations about mental health don't have to be dark, dense, and scary – they can be a celebration of the ways that we navigate the challenges and triumphs of our wonderful, messy lives. I don't have tangible plans for what I hope to achieve with Body Banter – I hold only onto our dedication to building community and conversation that has guided our work since the very beginning.
As a Gen-Z, how do you think your approach to your organization differs from say, millennials?
I actually exist on the cusp of millennial Gen-Z (I was a '96 baby) so this probably means that my approach is an eclectic mix of both generations!
The Gen-Z side of me craves creativity and conversation, and I think this has definitely shaped the participatory (as opposed to prescriptive) approach that our organization adopts, and my drive to connect members of our community around the world.
The millennial side of me is the one that appreciates technology but doesn't take it for granted. I was one of the last in my year group to start a Facebook account and to get an iPhone, and remember being amazed at how much I could do with these technological tools – I recognized their power to both help and harm. This side of me has shaped the way that I approach social media use in Body Banter's work. I see it as an avenue of communication that is important and necessary in this day and age, but not one that I use at the cost of forming meaningful interpersonal connections with our community members.
Has your age been a barrier so far, or a strength? In what way?
Thus far, I would say that I have been very fortunate. Since founding Body Banter, I have been deeply grateful for the support that our organization has received from both mentors and more mature organizations. So many people in our community are willing to help, often without asking for anything in return.
This is not to say that there have not been challenges along the way, and I have been in numerous situations where I have been questioned or not taken seriously because of my age or lack of experience. But hey, we all have to do things once before we can do things twice, right?
All in all, I am proud to be a young person doing work that I love in a community that I love. I have personally learned a lot from both the challenges and successes of growing Body Banter, and I am excited to continue growing and evolving alongside my organisation. 
Follow Steph on instagram @ _ themightymunchkin _ and @bodybanter
Read our 2018 story on body positive fitness, featuring Steph, here!
In partnership with Body Banter