Teen Titans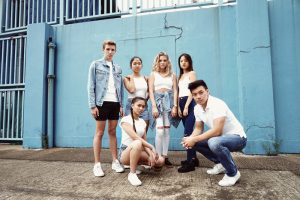 As stress and depression among teens reaches a crisis point, new social enterprise One Ten aims to provide fitness and mental health support to young people through exercise. Using workouts and outdoor activities to instil a sense of confidence and achievement, young adults can build their strength and stamina, purpose and perseverance, which in turn will have a positive impact on their day-to-day lives. They can also earn free classes by volunteering with local non-profit Time Auction. Supporting studios include Kita Yoga, XYZ and F45, to name just a few.
www.weareoneten.org.
Bottle it up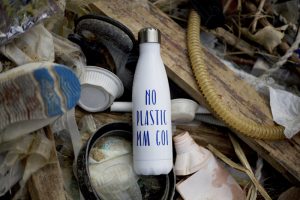 We love these reusable metal water bottles with a cheeky Hong Kong twist. Designed by local stationer The Lion Rock Press, these "No Plastic Mm Goi" bottles and tumblers will keep drinks cold for up to 24 hours, and hot for up to 12. They also serve as a friendly reminder that Hongkongers buy a jaw-dropping 1.5 million plastic bottles per day. Next time you're out, remember to say "no plastic mm goi" and fill up your reusable bottle instead.
Bottles are $250 and tumblers are $225. Available at Bookazine outlets and at thelionrockpress.com.
Up and Away
Aerial yoga has become so popular that it's taught in just about every yoga studio in Hong Kong – but have you ever tried it suspended over the ocean? Founded by local yogi Aleksandra Milewicz, Bamboo Yoga affixes aerial yoga silks to a strong yet flexible bamboo structure, allowing you to fly over the sea as you practice your moves. FInd out about upcoming workshops by visiting their site, and book your spot through eventbrite.hk.
bamboo-yoga.com.
A Breath of Fresh Air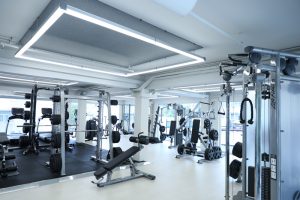 Hidden away in Wan Chai's Star Street Precinct, Ozone is a new boutique fitness centre with a bespoke approach to training and wellness. This premium gym was founded by fitness enthusiast and employment lawyer, Diana Purdy, and takes a hybrid approach to PT within its open plan space. This means that trainers will be on hand to advise on techniques and training methods to ensure you receive maximum benefits from every workout, but without you having to pay for a one-on-one session. We also absolutely loved the pure Himalayan hot salt floor, which is perfect for relaxing your mind and your muscles post-workout. Ozone will cap its memberships to ensure that the gym is never too busy and trainers can give enough attention to every member. Introductory rates start at $1,700 per month, with a $500 joining fee.
UG/F, Hang Tack Building, 1 Electric St., Wan Chai
 www.ozone.fitness.