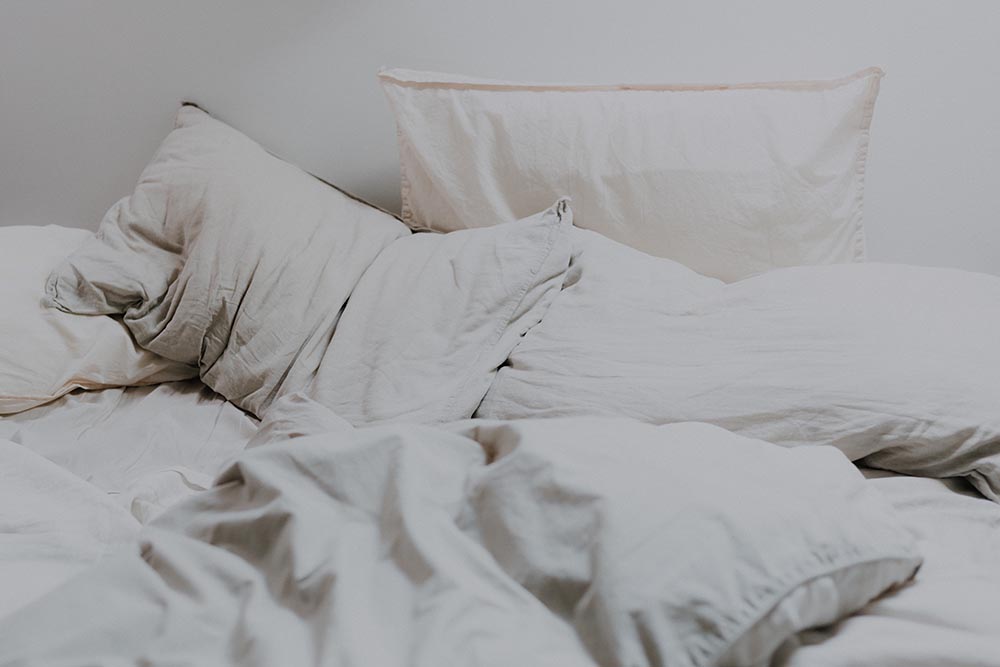 Here's what you need to know about where to buy a weighted blanket in Hong Kong.
Originally recommended for individuals with sensory processing issues, weighted blankets have officially hit the mainstream. Devotees swear that snuggling up under these hefty bedclothes reduces anxiety and improves sleep quality.
How do they work? The theory goes that the firm, even weight distribution stimulates the parasympathetic nervous system. The pressure gives the same benefits as a tight hug, hitting that serotonin button, suppressing cortisol production and releasing feel-good endorphins that make you feel calm and relaxed.
One 2015 study found that four out of five adults with chronic insomnia reported better quality sleep, woke up less, and settled down better when using a weighted blanket at night.
While more research is needed on their effectiveness (and likely won't happen unless Big Blanket comes up with funding), the Amazon comments section is filled with weighted blanket converts who say that their purchases have been life-changing. Weighted blankets are said to help with issues such as anxiety, insomnia, autism, restless leg syndrome and fibromyalgia.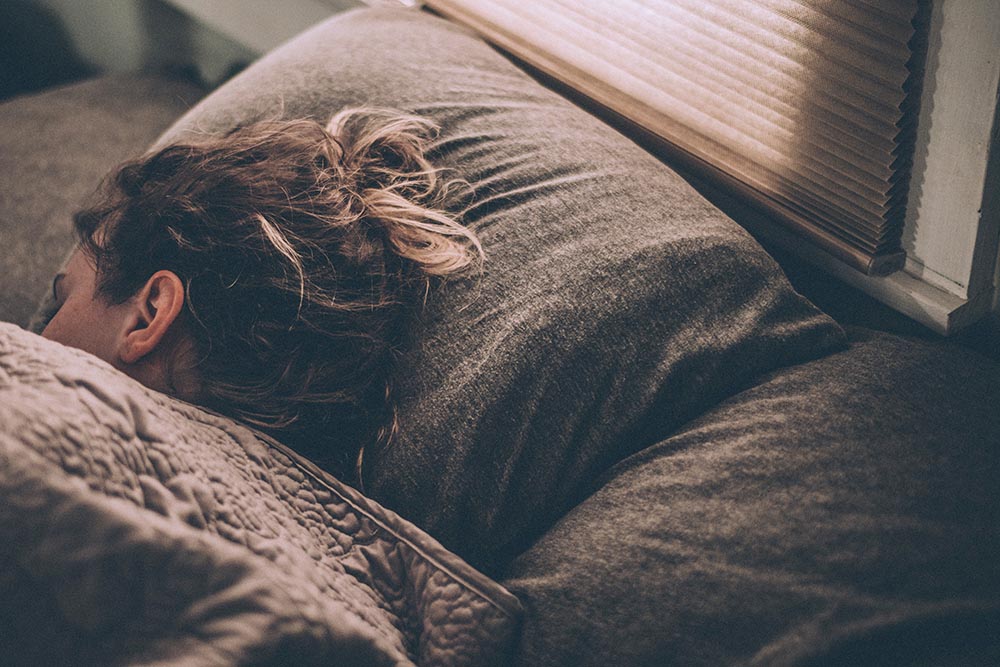 Weighted blankets: a user's account
I've been using a weighted blanket on and off for just over a year. Though I don't suffer from insomnia and I'm not a typically anxious person, when I sleep under my blanket I experience a deepness of sleep that's akin to being knocked out. It's also just plain soothing to slide under it, like a lizard under a rock, after a long day of simply being alive in 2020. With that said, if I'm not in the mood for a swaddle sesh, it can sometimes feel claustrophobic.
And if (like me) you're regularly getting up in the night, (for instance to tend to a baby), the fight to get out of bed can take a literal turn as you try to wrestle your way out from under a 20-pound blanket at 3AM, before your infant wakes up the entire household.
Still want to give it a go? Experts recommend a blanket that's around one tenth of your body weight in order to reap the benefits. Co-sleeping parents should avoid weighted blankets, and anyone with circulatory issues should consult a doctor first.
Want more tools to help you feel calm and centered? Read our feature about sound therapy
Where to Buy a Weighted Blanket in Hong Kong
Want to get in on the weighted blanket craze? Here's where to buy.
DORMU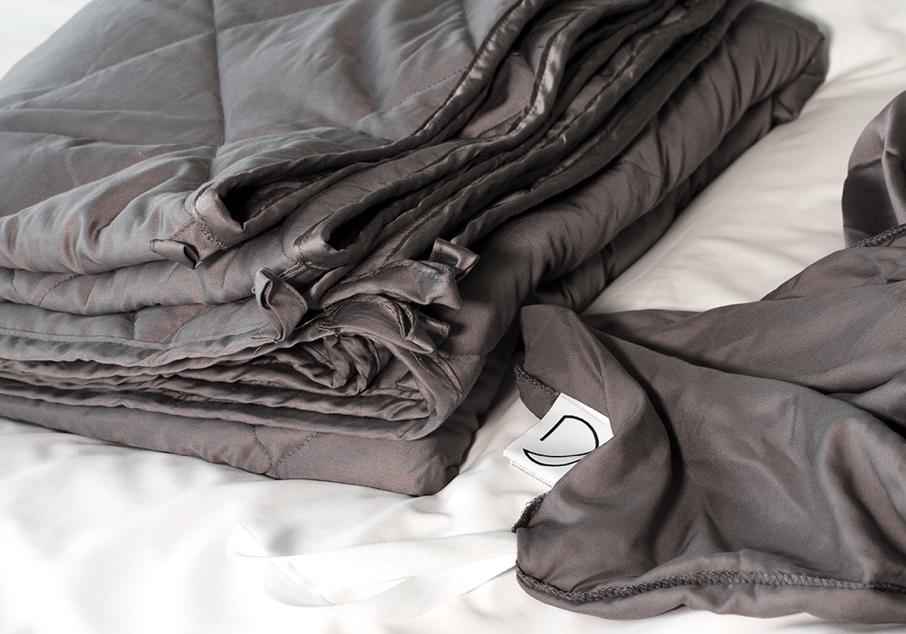 While weighted blankets are still a relatively new concept in Hong Kong and international shipping is a challenge owing to their weight, new startup DORMU is bringing weighted blankets to Hong Kong. These luxury blankets cost between $1,800 and $2,400, depending on the size, and unlike the models you'll find on Amazon, they are made with glass rather than plastic beads. What's more, the inner layer and washable cover are both made with sustainable, breathable bamboo fibre.
SensaCalm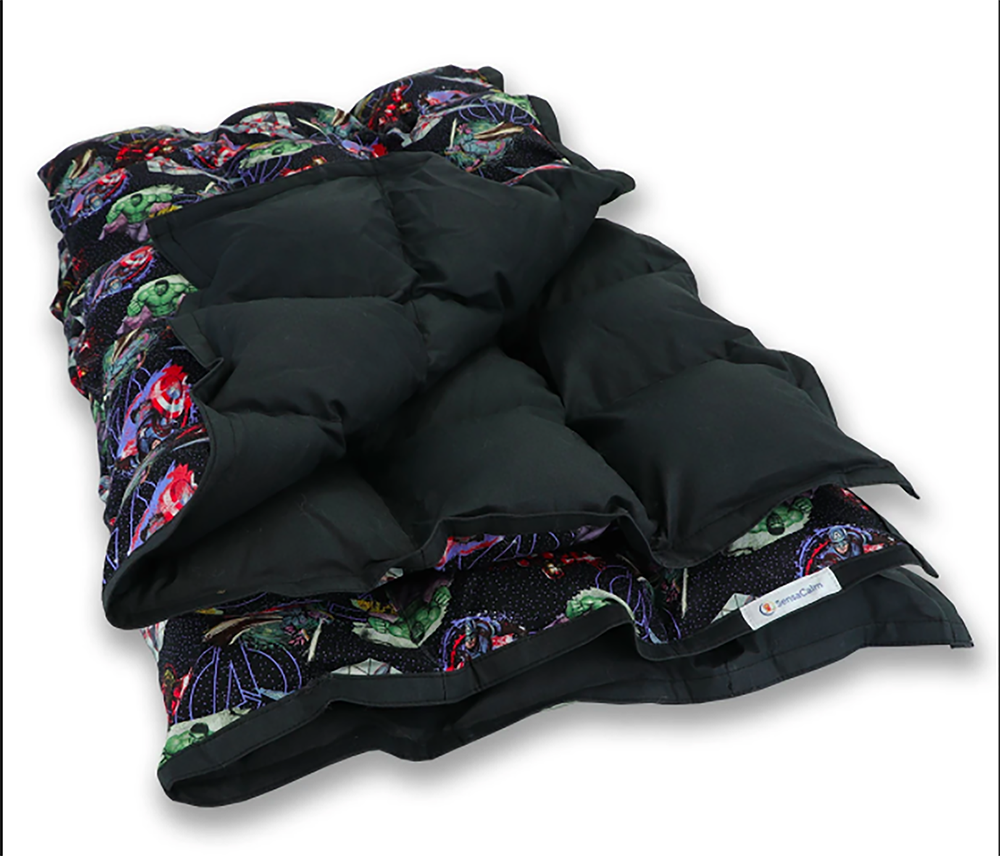 An online store selling products for individuals with sensory processing difficulties, SensaCalm stocks everything from weighted blankets, sleep masks and lap pads, to sensory lights, chewing accessories, wave projectors and more. Weighted blankets filled with natural glass beads are available in a range of sizes and patterns, from children and teens through to adults.
Namaste Blankets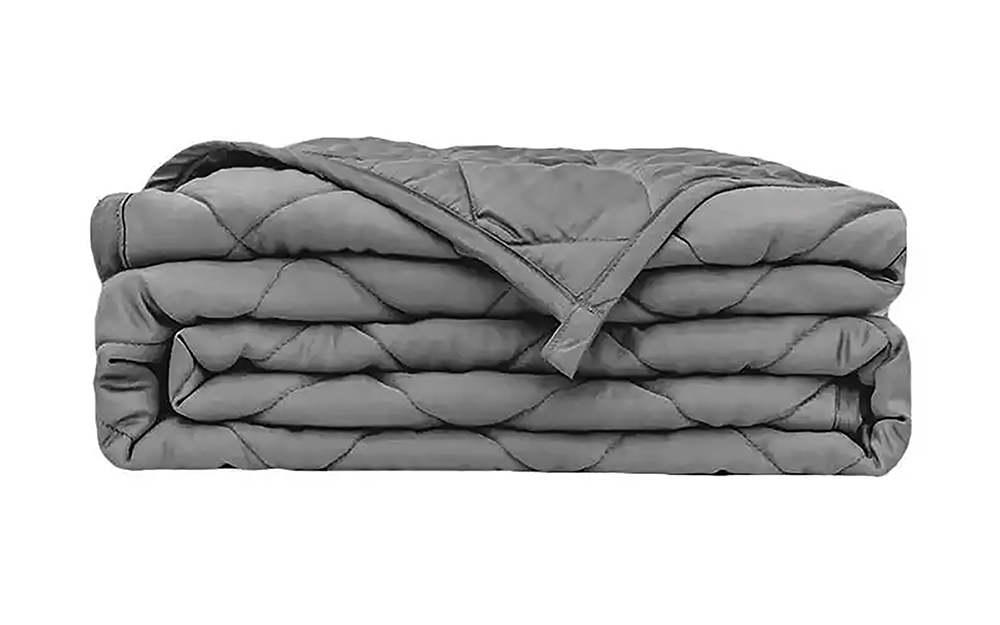 This weighted blanket company ships all over the world at no additional cost. Blankets for adults range from around $900 to $1,900, depending on the weight and size. They're made with glass beads with an organic cotton cover.
Amazon and AliExpress
Amazon and AliExpress have thousands of weighted blankets for sale of varying weights, prices and materials. Simply browse to find one you like that will ship to Hong Kong.