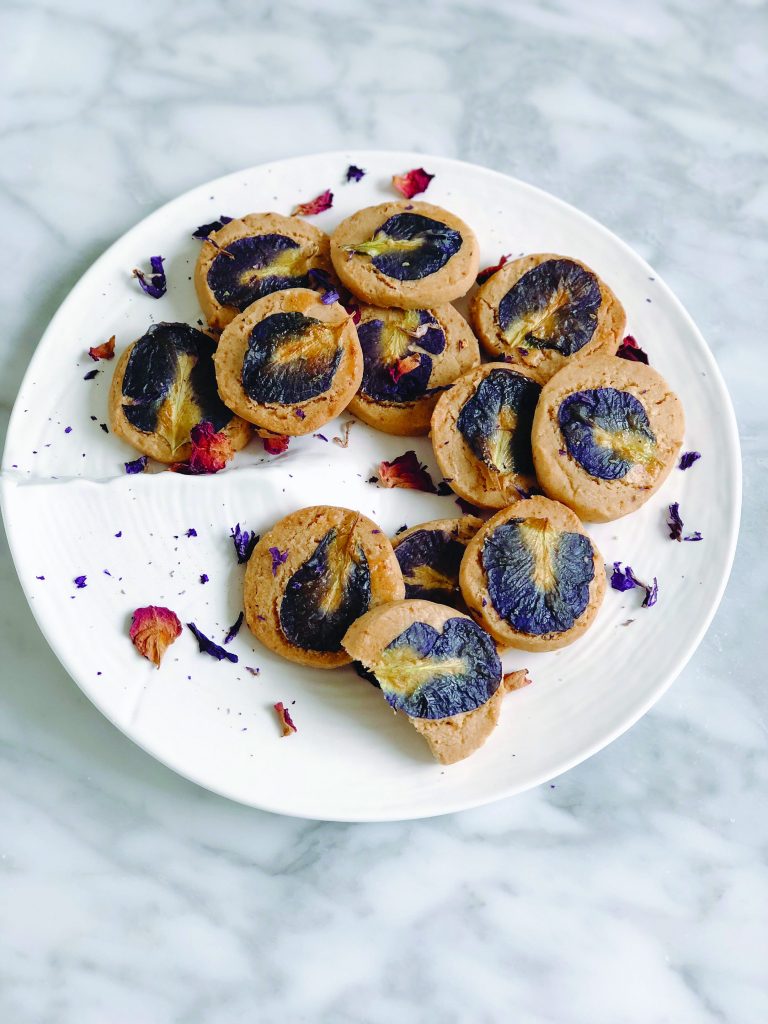 Looking for a healthy shortbread recipe ahead of the holiday season? Butterfly pea flowers, found at Hong Kong Organic Farm in Fanling, give this classic cookie recipe a gorgeous splash of colour and cuts out the refined sugar. Use Christmas-themed cookie cutters to make them festive! Follow Divya Butani on Instagram at @theveggiewifey for more healthy vegetarian recipes. Serves 4-6. 
Ingredients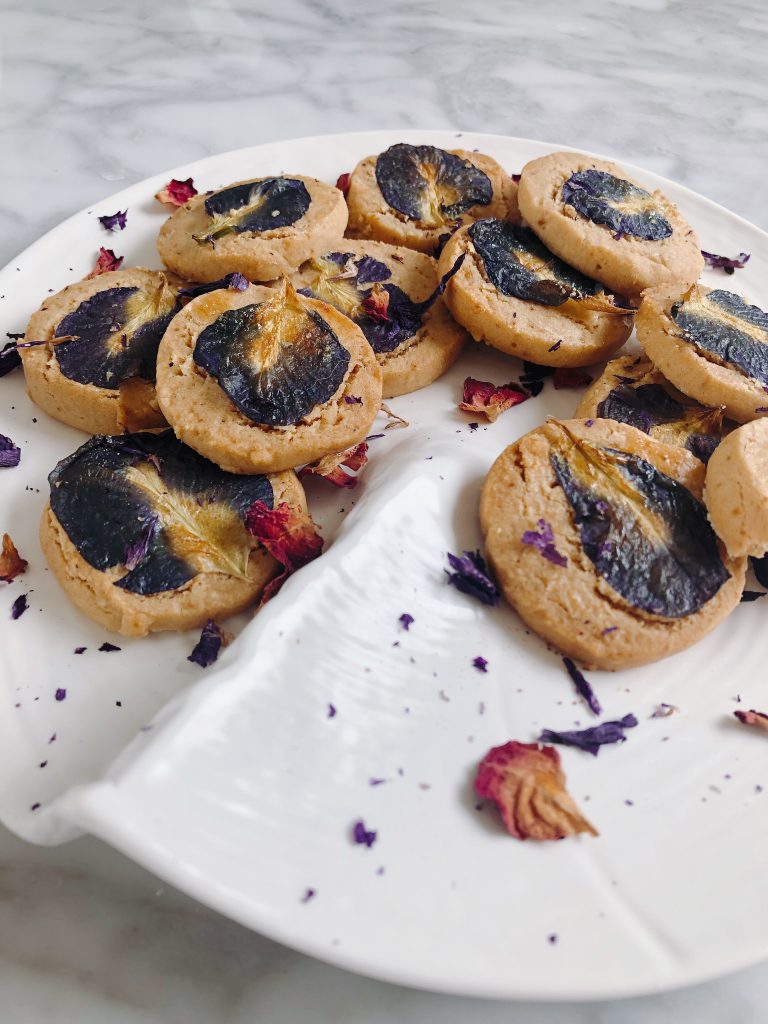 1 cup of unsalted butter
½ cup of organic coconut palm sugar (or more if you prefer sweeter)
2 cups of self-rising flour
2-3 butterfly pea flowers petals, picked
1 egg white
Directions
Preheat oven to 180°C.
Mix butter and sugar together, until soft.
Add the flour and mix it all together.
Roll the dough into a cylinder, about 1.5 inches in diameter
Wrap with beeswax wrap, or another eco-friendly alternative, and allow to chill in the fridge for 30 minutes.
Remove the cylinder of dough, and slice into 1cm rounds.
Place one petal on each circle of dough, and brush with egg white.
Place on a baking tray sprinkled with flour.
Bake in oven for 15 minutes.
Remove and let cool for 10-20 minutes before serving.
*Pro tip! Dust with confectioners' sugar for an extra festive flourish!*
For more healthy recipes, visit our Recipe section.