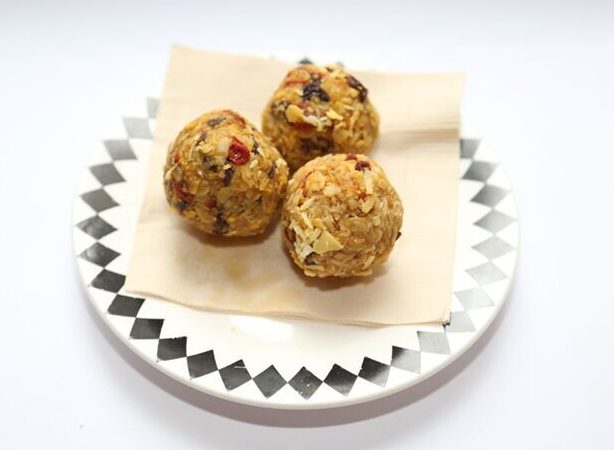 By Winston's Coffee
These moreish coconut dessert balls are a great fix to beat a midday energy slump. They ditch sugary ingredients in favour of gluten-free oats and goji berries.
Makes 36 bites
INGREDIENTS:
・70g coconut flakes
・90g goji berries
・230g raisins
・540g gluten-free oats
・210g coconut oil
・20g maca powder
・110g agave syrup
DIRECTIONS:
1. Place the raisins and goji berries in a small bowl of filtered water. Soak for 10 minutes.
2. Add coconut flakes to food processor and blitz until chunky – about half of their original size.
3. Strain the goji berries and raisins.
4. Mix raisins and goji berries, chunky coconut flakes, oats, coconut oil, maca powder and agave syrup together in a bowl, until evenly distributed.
5. Flatten down in bowl and place in the fridge for 10 minutes. This makes it much easier to roll them into
balls later.
6. Using scales, measure the weight of each ball at 36-38g and roll.
7. To decorate: roll the powerbites in a little leftover shredded coconut until fully covered.
Difficulty Level: Easy
Cooking Time: 20 minutes
Storage: Place in tupperware and store in the fridge