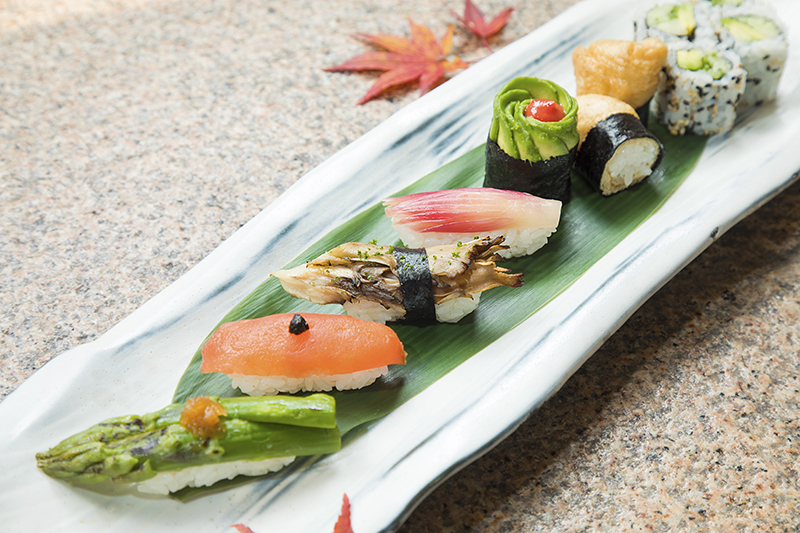 Vegetarian sushi at Zuma
While Zuma, the popular Landmark-based Japanese restaurant, is best known for its indulgent Champagne brunch, we were keen to try out its new range of healthy dishes and cleansing mocktails. Herbivores looking for a sushi hit will love the nine-piece vegetarian sushi selection, which brings out the flavours of seasonal vegetables through the creative use of Japanese seasonings, includig shichimi, Sancho pepper, dry miso and smoked sea salt. If you're anything like us and you like to end your meal on a sweet note, you'll want to try the Japanese toychime strawberry sundae. Don't forget to wash down lunch with one of Zuma's three new cleansers. Choose from The Yuki Pi-Chi with cucumber, Japanese white peach and yuzu; the Momocha with matcha tea, yakult, peach, and lemon; or the Nashi Soda made with shiso, pear, yuzu juice and lemon juice.
L/5-5 The Landmark, 15 Queen's Road Central, 3657-6388, zumarestaurant.com.
Avocado Lattes at Athletic Juice & Espresso Bar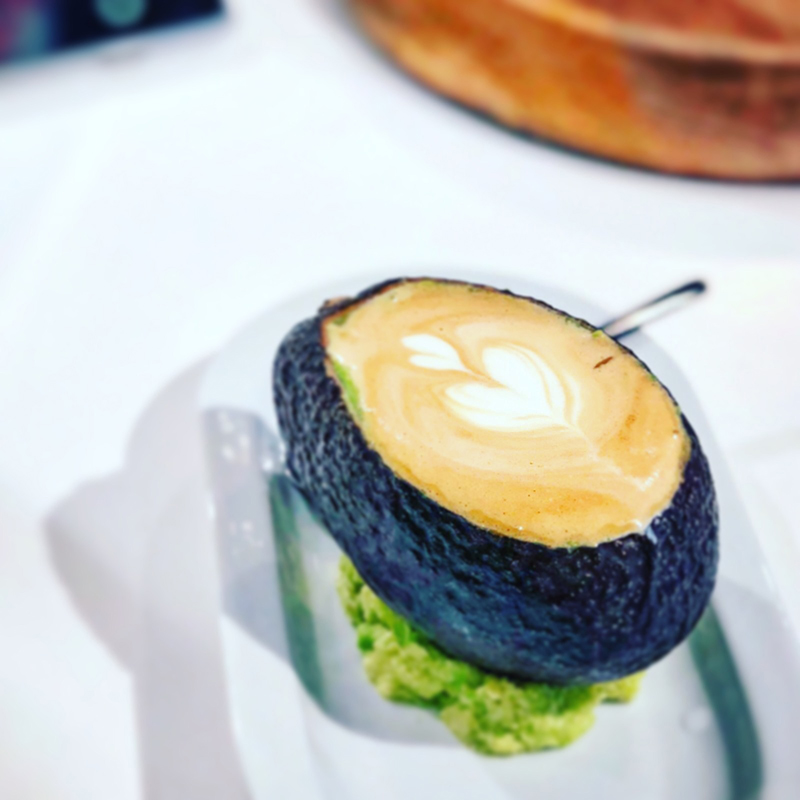 Located on Star Street, Athletic Juice & Espresso Bar is a new coffee pit-stop with a difference. Banker turned barista and owner, Vincent Wong, knows a thing or two about the benefits of a great cup of coffee, and he has also incorporated a ton of unusual, superfood-packed brews into his menu. If you're tired of tumeric and have had one too many matcha lattes, you'll have to try Athletic's signature drink, The Avolatte. Made with avocado, a shot of espresso and topped with steamed milk, this is a creamy and fun alternative to a traditional milky coffee, served inside – yes, really! – an avocado skin. The cafe also caters to those who prefer to stay clear of dairy, offering a wide selection of plant-based milks such as almond, oat, soy, hazelnut, cashew and coconut. And if you're in need of an extra pick-me-up, you can give your drink a boost with the addition of hemps, chia seeds or whey protein.
2E Star St., Wan Chai, 2385-1013, athleticjeb.com.
Hormone-free rotisserie chicken at Little Birdy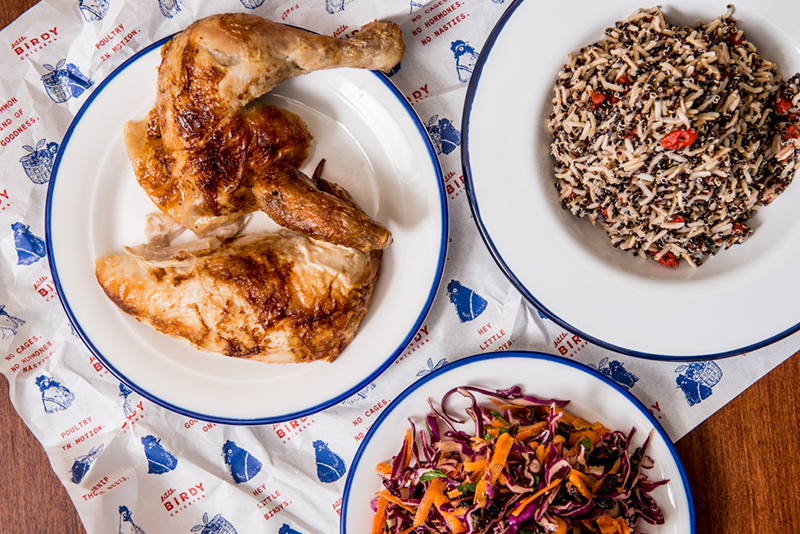 No cages. No hormones. No fuss. That's the tagline of Little Birdy, the latest chicken shop to land in Sheung Wan. But don't be fooled by the name, this new trendy eatery on New Street in Sheung Wan doesn't just serve up fresh and juicy free-range rotisserie chicken – it also has a range of homemade salads and sides as well as a surprising number of veggie and vegan options. From tasty and fresh sandwiches to hearty superfood salads that will keep you going for the rest of the day, Little Birdy's menu is a great balanced lunchtime treat. The restaurant also has a self-proclaimed "Naughty Corner" for those times when a light lunch just won't do. They might not be good for the waistline but the chicken and waffles with sriracha butter and maple syrup, and the Thriller Burger with kimchi and gochujang sauce sound  well worth the extra gym time.
15-17 New St., Sheung Wan, 2320-2218, littlebirdy.com.hk.