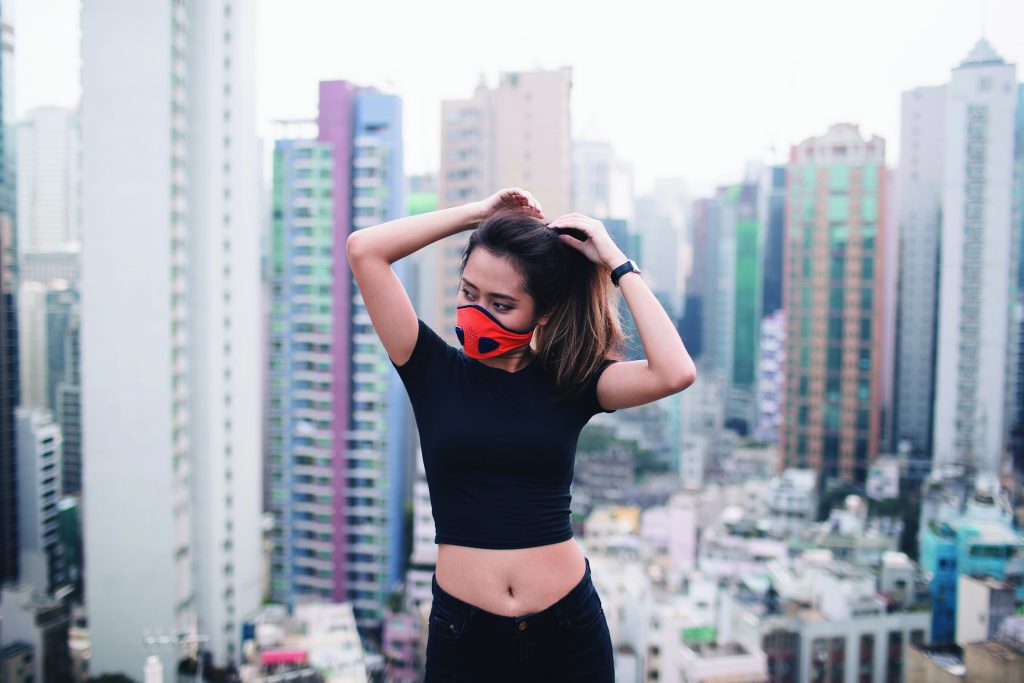 THE BUZZ: You worry about your health but you are not ready to wear a mask that doesn't suit your lifestyle? Discover Akmon, the latest brand of anti pollution masks. Just launched few months ago and after 2 years of careful developments, Akmon masks offer a comfortable and effective way of mitigating the harmful effects of air pollution. There is no need to choose anymore between protection and fashion.
The Experience: Each facemask provides the best ergonomically fit and seal while the filter acts as a barrier against 95% of harmful air pollutants.
DESIGN: Every parts of the mask have been thought for a great comfort but also so that it looks great around your face. You can now choose the color and style that matches the most your lifestyle without compromising on your health. The facemask comes in nine different color variations. Akmon is the best way to feel protected and at the same time look good!
COMFORT: The mask is extremely comfortable to wear. After a few adjustments, the mask sits seamlessly on your face, you feel the action of the valves and automatically feel protected. The inner layer has been built with 'CoolMax' technology; this performance fabric is commonly used in the sports industry for its breathability, 'moisture wicking' and accelerated drying qualities. A quick attach system made with high-quality Velcro makes Akmon very easy to adjust. The side elastics ensure greater comfort, fit and better freedom of motion when wearing the mask. Moreover, the masks have been designed to be glasses friendly.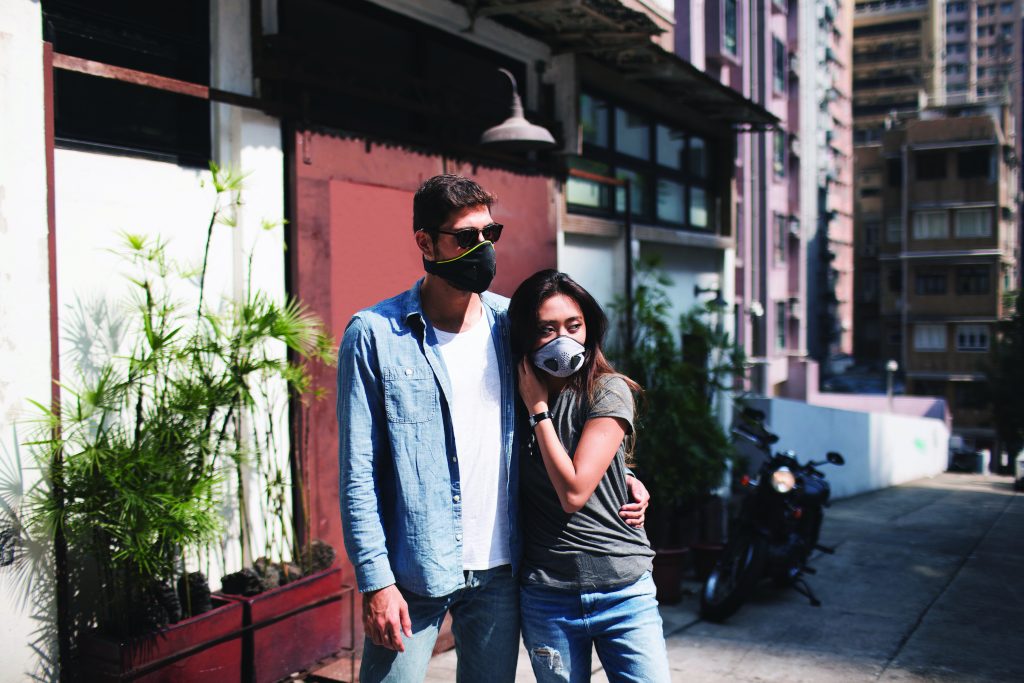 EFFICIENCY: Akmon special filter is composed of four layers. The heart of it is packaged between two protective layers, the Akmon outer layer and the double punch cotton inner layer. Both of these fabrics promote comfort and breathability. The two central layers of the filter consist of an active carbon layer and a particle filter. These layers are fused together to act as a barrier against germs, gases, pollen, dust, odours and the smallest harmful airborne viruses (PM2.5). All four layers have been laboratory tested to ensure that 95% of air pollutants are filtered upon inhalation. The filter needs to be changed every 2weeks for an hour of daily utilization.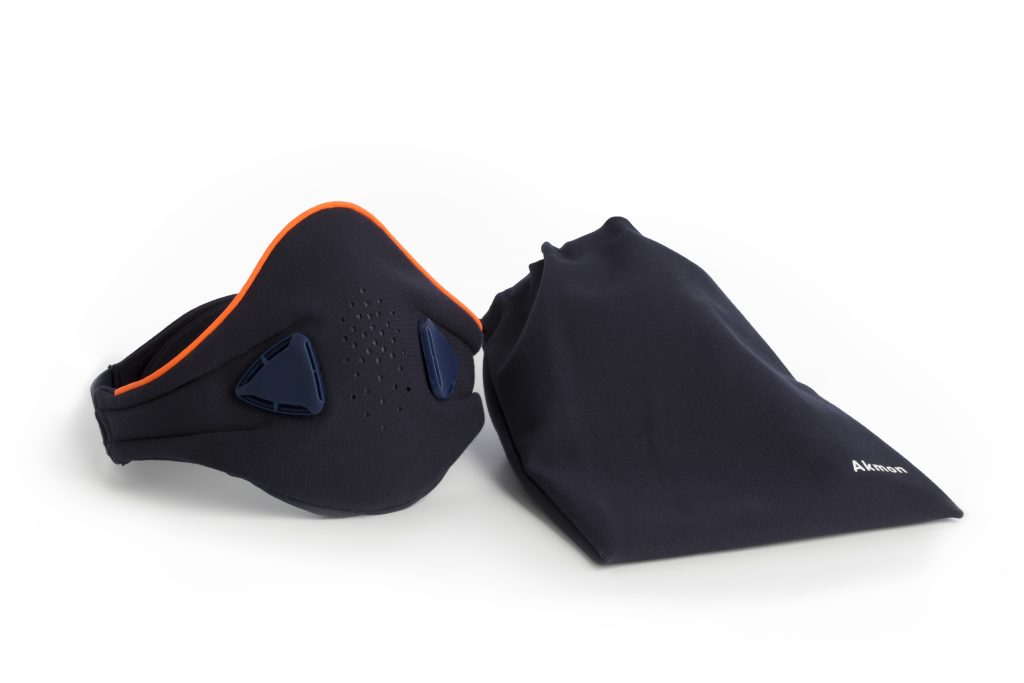 USAGE: Akmon masks have been created for people who commute in their city. Initially designed for motorcycle, the masks can easily be used for cyclists and pedestrians. For the sport enthusiasts, we wouldn't recommend to wear it for high intensity training, but it could suit a light and easy outdoor activity.
SIZE: 3 Sizes (S, M, L), there is a size chart on the website to help choosing what suits you best.
The Cost: Starter kit 75usd (ready to use mask – with the filter & valves already installed + a set of 2 additional filters)
Filters recharge: Pack 2X filters 18usd // Pack 5X filters 36usd. Possibility have your filters automatically delivered every month (subscription plan)
The Verdict: Akmon lets you take back control; for those who prioritize their health and appreciate good design and comfort, you no longer have to compromise your daily life because of bad air quality. Akmon will help you to keep on enjoying your cities and your passions, whilst being protected with the most technically advanced product on the market.
Presented by Akmon