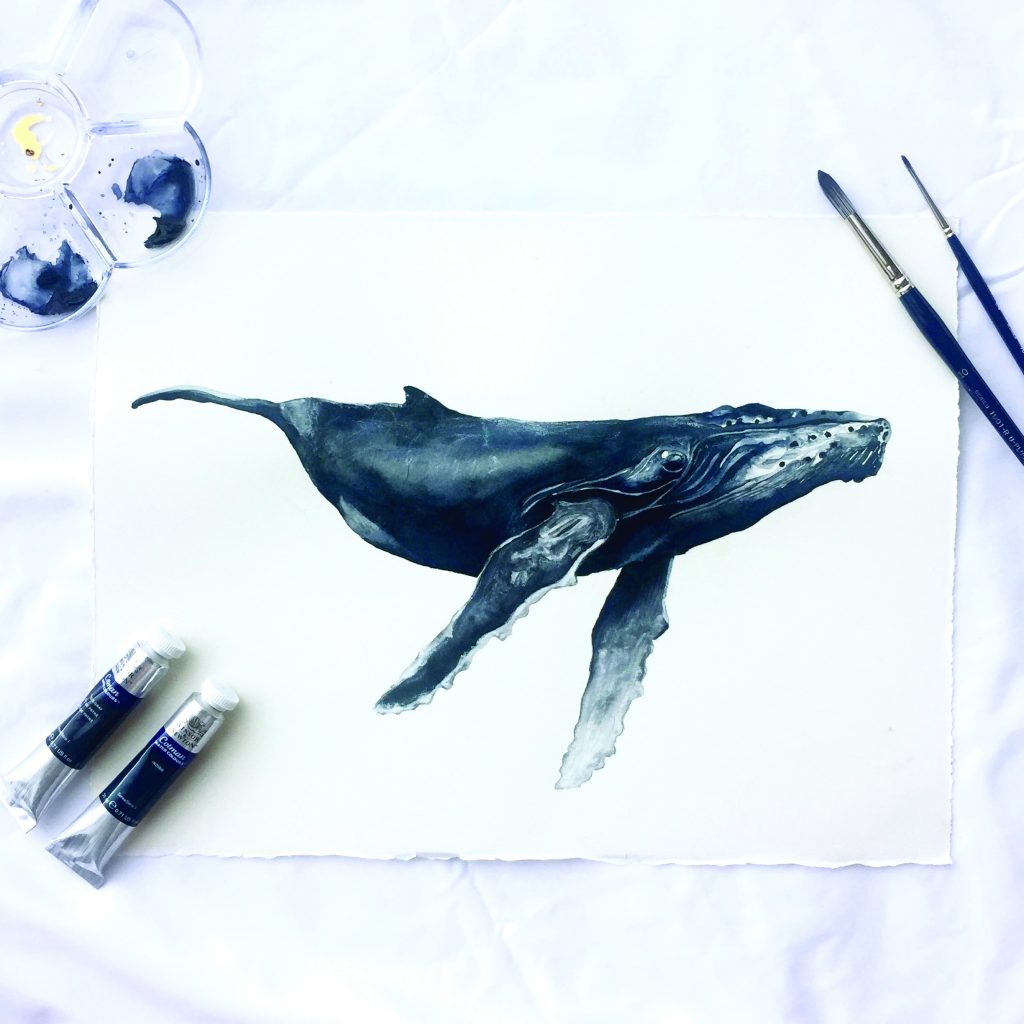 As life gets ever busier, an increasing number of people are finding a sense of calm through crafting. Zoe Belhomme meets the makers finding inner peace, one cross-stitch at a time.
The term "mindfulness" has been bandied about a lot in recent years, and with good reason. The practice of becoming more present and conscious in our day-to-day lives has helped many deal with stress and anxiety, pay attention to their surroundings and process their emotions in both their work and personal lives. But it's one thing to want to become more mindful; quite another to actually achieve it. Increasingly, people are turning to good, old fashioned crafting as a way to blow off steam, engage their creative side and find peace in the soothing repetition of knitting, cross-stitch, pottery or calligraphy – not to mention the self-esteem boost of creating beautiful and useful products from scratch. "Mindfulness is about being present in the moment, rather than being stuck in our heads," says Dr. Barbara Mariposa in her book, The Mindfulness Playbook. "When we engage in an enjoyable craft, our brainwaves slow down in the same way we meditate. The chatter in our heads that makes us feel stressed and anxious fades into the background." In fact, crafting-as-therapy has taken off around the world. The British Journal of Occupational Therapy surveyed more than 3,500 knitters worldwide and found that more than 80 percent of them experienced positive mental health effects from crafting. Meanwhile, the Craft Yarn Council in the US estimates that up to a third of women aged 25- to 35 now knit.
STITCHES FOR YOUR SOUL
Avid knitter Laura O'Brien was taught knitting by her mother at the age of eight, but she only revisited the pastime at the end of last year. "Straight away I noticed that it was not only good mental exercise, I also started seeing some other general mental health benefits," she says. She began knitting in earnest six months later after her mother was diagnosed with cancer. "Knitting made the long hours each day in the hospital bearable – having something to occupy my hands dramatically reduced both my anxiety and restlessness, as well as giving me a purpose – tangibly helping in some small way," she adds.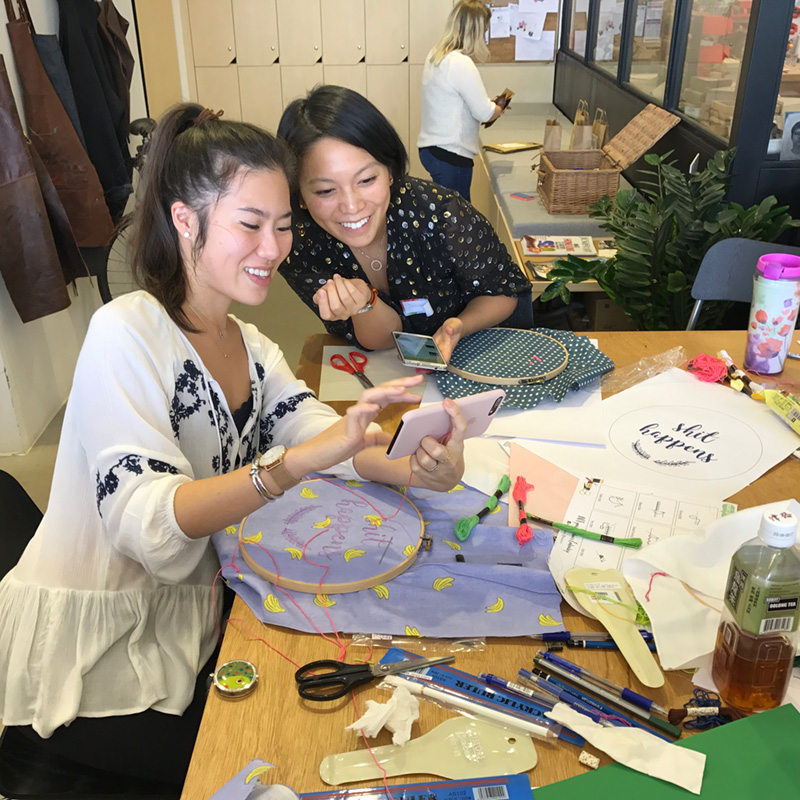 "Knitting is not about owning a handmade pair of socks or a custom fitted cardigan; it is about the pleasure of the process," says Becky Gilmour of Make & Do HK, a crafting collective that began as a monthly get-together in Becky's Sai Ying Pun apartment, and is now a fully-fledged, full-time venture that Becky runs with her sister, Lucy. "We are all about encouraging mindfulness through crafting. People are so overworked and the risk of burnout is high," says Gilmour, who left a high-flying career in the fashion industry to craft full time. "To be creative and playful, while doing something practical and physical at the same time, is very grounding and really brings us into the present. Your thoughts and issues float away and your body engages with your senses and you become totally absorbed in making instead," she adds.
MEET YOUR MAKERS
Located in Kwai Chung, Muddy Makers is a ceramic studio founded by three local artists. It offers fun recreational classes, as well as in-depth skills-building sessions for advanced potters who want to improve their techniques. "There is a a kind of 'maker' culture that has helped bring more attention back to crafts, and we think this trend will continue for quite some time," says Muddy Makers co-founder Ryan Chan. "Working with clay is a very natural and accessible craft, and when you've finished there is a real sense of pleasure in the fact you've made something yourself, from scratch. The whole process can also be very relaxing and therapeutic," Chan adds. Anna Cennamo specializes in the ancient art of traditional paper making. She also produces hand-dyed paper and fabrics from teas and other natural sources and has her own studio, where she works with artists and local brands to create bespoke paper and stationery."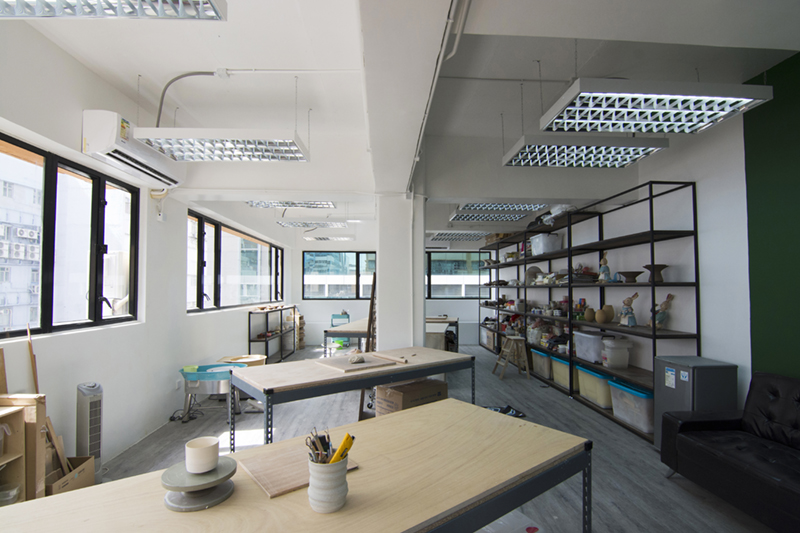 She says: "Making things with your own hands gives you immense satisfaction because you can truly express yourself in creating something unique and personal. That's why more and more people are taking part in crafting workshops; it is a social experience where people meet, learn, and share something meaningful." Trained architect and founder of InknFlourish, Joyce Chiang makes a living out of calligraphy after falling in love with the highly skilled art. Flowing lines, intricate illustrations, soft colours and beautiful textures has become Joyce's signature look. Interest in calligraphy is growing in Hong Kong, and Chiang believes that not only can it be a meditative experience, it is an opportunity to sit down and take a breather from a busy city life. She adds: "As you practice you naturally get better, and seeing your own progress is so satisfying and rewarding."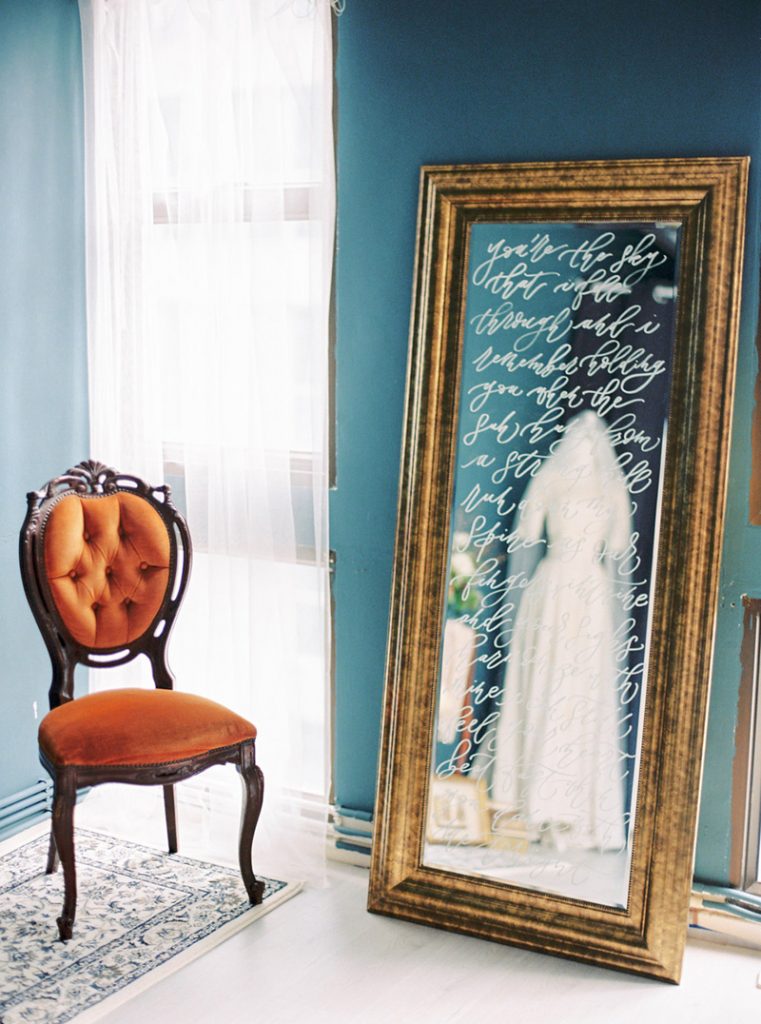 THE BUSINESS OF CRAFTING
Three Keys Craft Space is a shared studio in Chai Wan that offers space, tools and resources to people who want to craft, regardless of their experience level and interests. It provides equipment and – most importantly in Hong Kong, space – for woodwork, embroidery and everything in-between. Founder Rocky Yip set up the space to provide a creative outlet for Hongkongers. "People want to invest time in not just creating something for themselves, but also in learning new skills. With small spaces at home, it's hard to have the tools and equipment to nurture these interests. With the rise of maker spaces, people can explore those ideas and interests and maybe eventually even turn it into a career." He adds, "We have a lot of people who say, 'we always wanted to try, but…'. Without fail, as soon as their first class is over they realize how simple it can be and they don't understand why they didn't do it before. Their sense of creativity is reignited."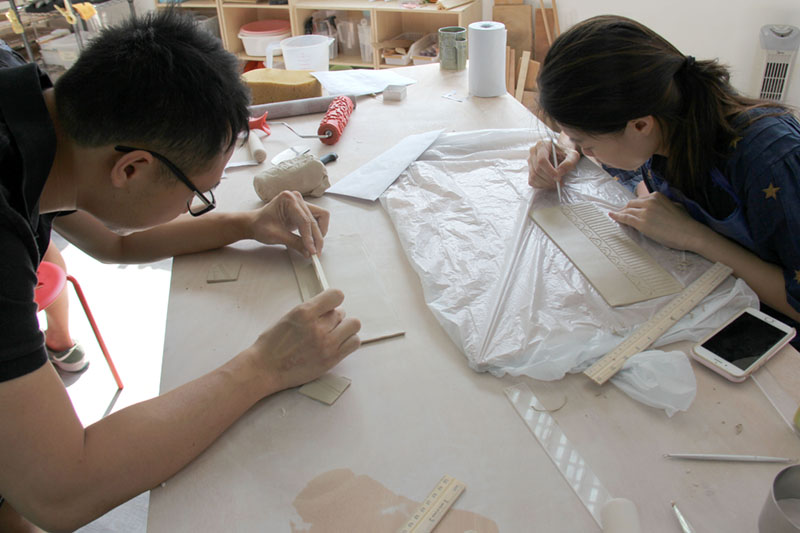 WANT TO GIVE MINDFUL CRAFTING A GO?
Here's where to start:
MAKE & DO HK
A creative community of makers run by sisters Lucy and Becky Gilmour. Holds regular workshops and get-togethers for embroidery, felting, macrame, jewellery and accessory making and lots more.
www.instagram.com/make.and.do.hk.
THREE KEYS CRAFT SPACE
A co-working space in Chai Wan especially for designers and makers. Has equipment to help you create just about anything you can think of, as well as a regular events calendar for workshops and classes.
THE CRAFTIES
A craft-based co-working space that holds regular workshops and classes in everything from soap-making and jewellery-making to screen printing and crotchet… and everything in-between. Also has an online marketplace where makers can sell their wares.
YARN IN THE WORKS
A crafting community space in PoHo that runs regular knitting and crochet workshops. Also has an online store with top quality knitting and haberdashery products.
HANDMADE HONG KONG
Regular craft market where local makers can sell their wares.