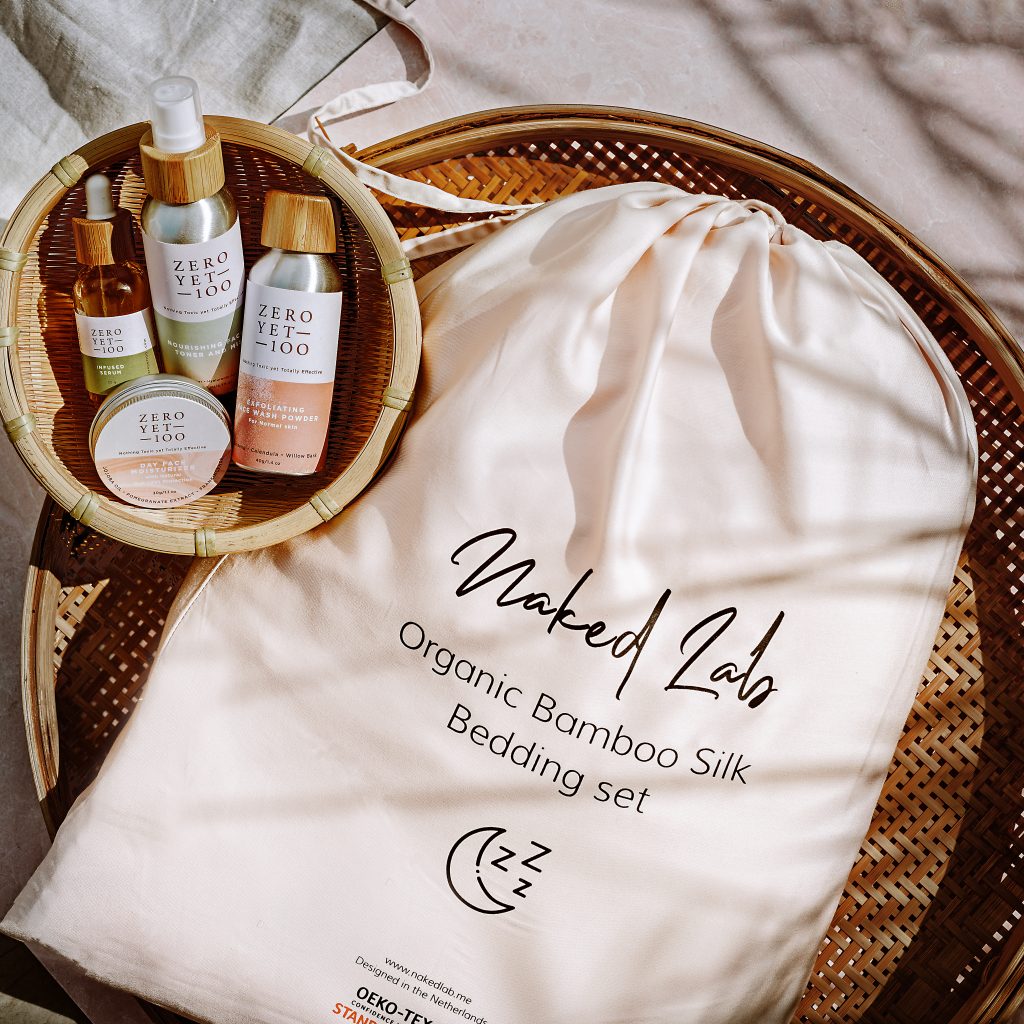 Acne breakouts, dehydration and eczema are common skin complaints in Hong Kong. Stress and pollution can take their toll on your complexion, leaving your skin sensitive and dry.
If you've tried everything to resolve your skin issues, but are still having flare-ups, it could be time to look at your bedding, as well as your evening skincare routine. People rarely think about it, but we spend one-third of our lives in close contact with our bed sheets, and they can make a big difference to how our skin behaves.

To this end, ZeroYet100 and Naked Lab have teamed up to create a Skin Saving gift set for the festive season. This set is made up of bamboo silk bed sheets and some of ZeroYet100's best-selling skincare products, and makes a perfect gift for anyone looking to make chemical-free, eco-friendly upgrades to both their bedroom and their bathroom cabinet.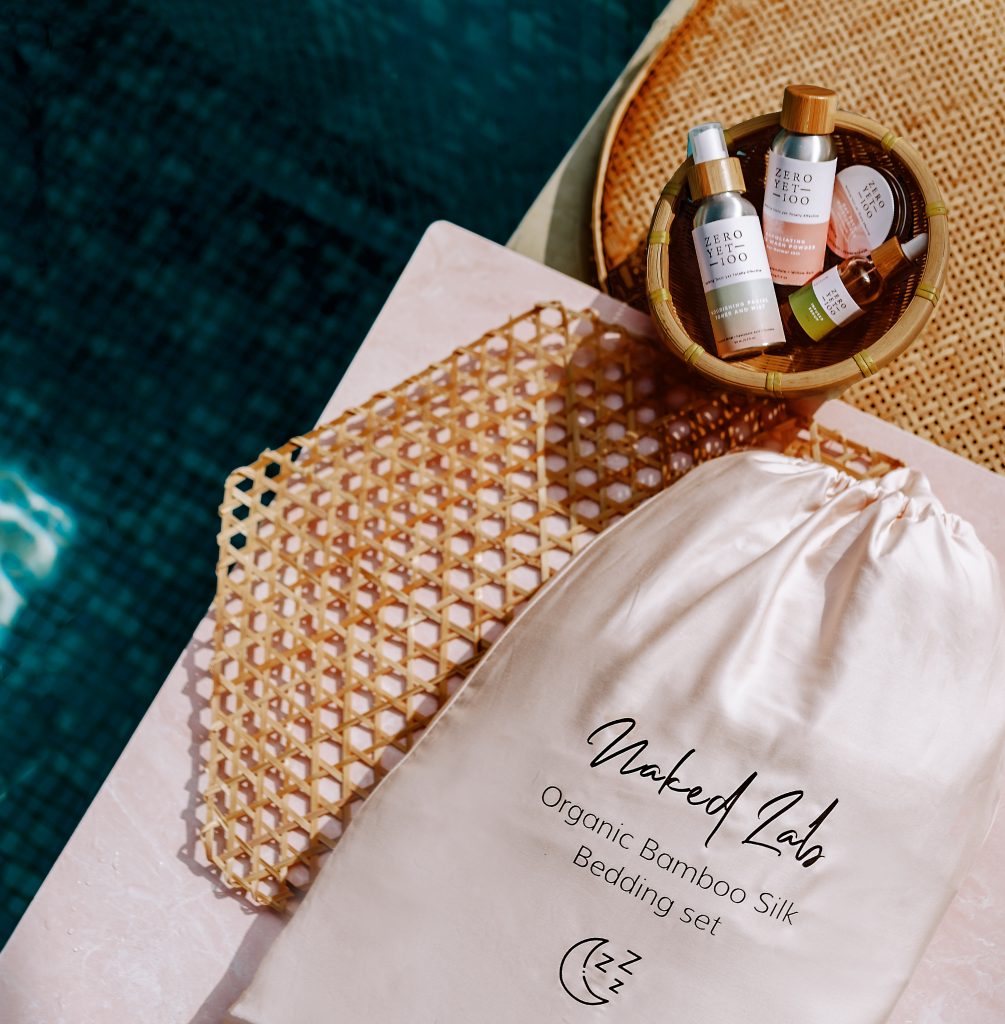 Here's how the right skincare and bedding can make a difference to your skin:

Keep it clean
If acne is an issue, switching up your bedsheets, particularly your pillow case, can make all the difference. Naked Lab's Bamboo Silk sheets are naturally antimicrobial and anti-fungal, meaning that it's easier to keep your skin away from bacteria as you sleep.
You can also treat breakouts and acne-prone skin before bed by making sure you've washed away all the day's dirt. For a real deep clean, try ZeroYet100's new face mask, which uses sandalwood, ghee and cucumber to detoxify, soothe and purify. Short on time? Try their serum, which contains antiseptic and antimicrobial ingredients such as frankincense and meadowfoam oil to protect the skin against bacteria.

Reduce irritation and dryness
Conventional pillowcases are made from a cotton and polyester blend, which can be scratchy and irritating on the skin. Furthermore, they're often treated with chemicals to keep them easy to iron and crease-resistant. If your skin is sensitive, you may find that this can leave your skin irritated and lined in the morning. It can even exacerbate frizzy hair!
Keep moisture locked into your skin with ZeroYet100's Night Face Moisturizer, which contains avocado, baobab and rosehip oil, which are all deeply nourishing and anti-inflammatory.

Special care for eczema sufferers
Eczema happens when your body doesn't produce enough filaggrin in the outer layer of your skin. Fillagrin is a protein that helps to form a barrier between your body and the environment. Skin with too little filaggrin has trouble retaining moisture and keeping out baterier, leading to dry skin that's easily irritated and infected. Naked Lab's bamboo silk bedding is chemical-free, meaning there's nothing there to inflame delicate, eczema-prone skin.
In partnership with ZeroYet100 and Naked Lab