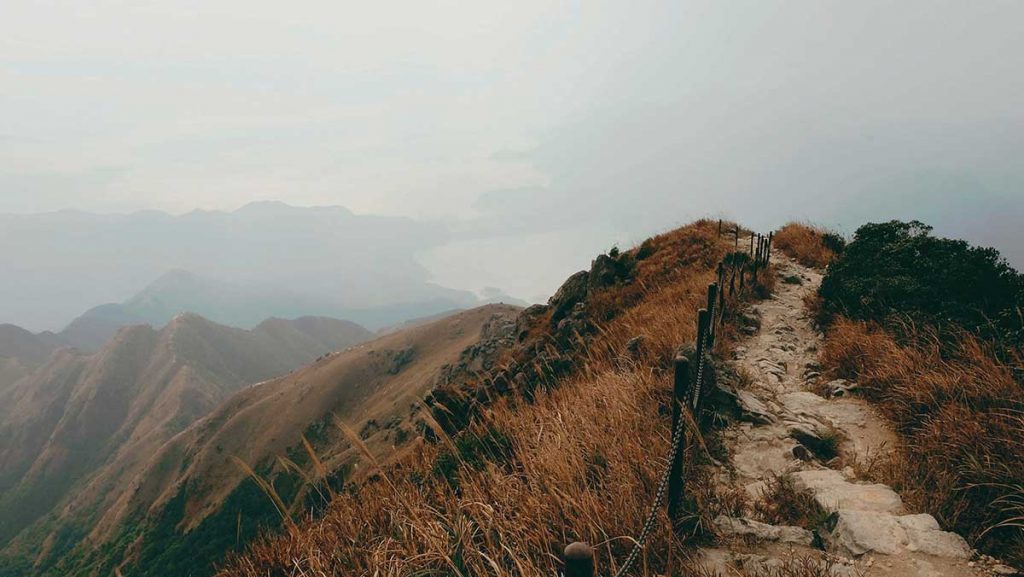 Nature is so grounding and it provides us with a moment to turn off the technology – and the weather is finally pleasant enough that we can comfortably spend more time outdoors! Here in Hong Kong, we're blessed with many child-friendly trails, and so I want to share with you three of my favourite stroller-friendly hikes in Hong Kong.
Peak Circular Route (3.5KM)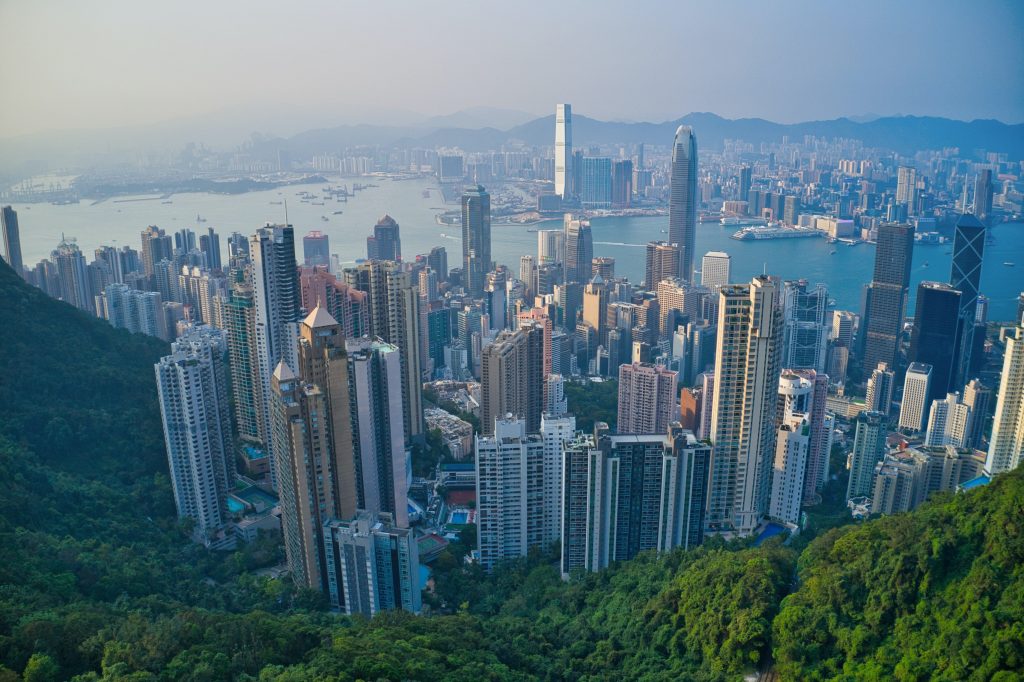 A classic that makes every stroller friendly hikes list in Hong Kong for a reason! Beautiful views of the Hong Kong skyline, not too strenuous and it isn't a big time commitment. To increase the difficulty, you can opt to start out by doing the Morning Trail up to the Peak Galleria first, but your kiddo may need a snack!
Lamma Island Family Trail (5KM)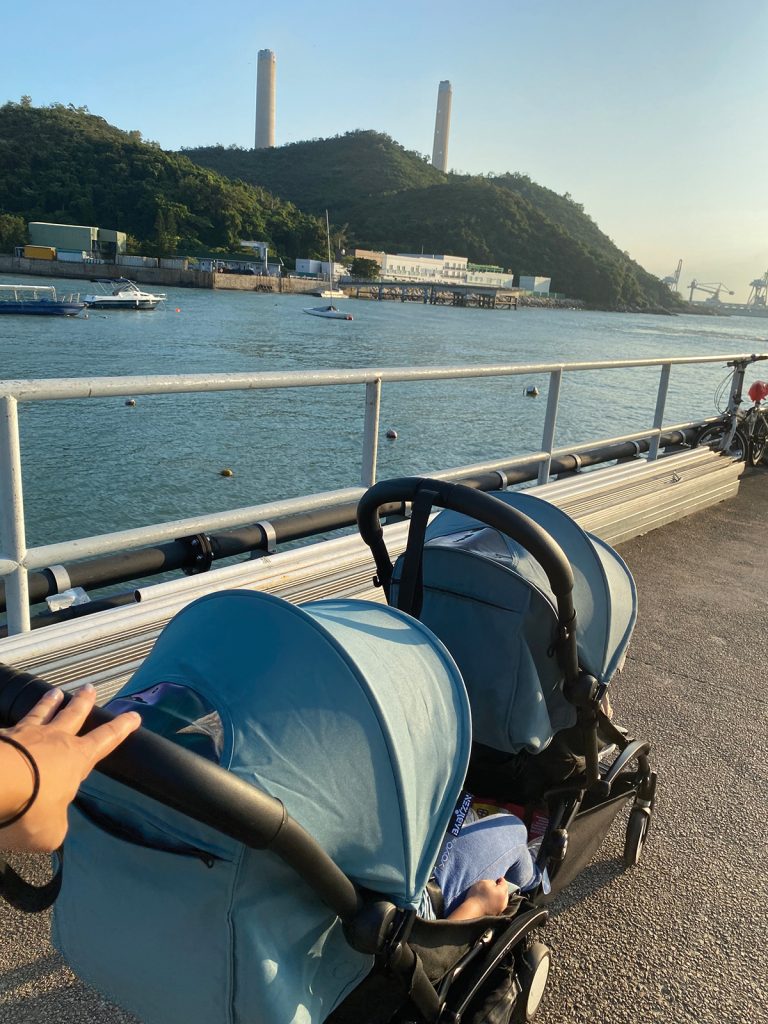 This hike is fully paved and runs across Lamma Island connecting Yung Shue Wan and Sok Kwu Wan ferry piers. Start off in Aberdeen and take the ferry to Sok Kwu Wan, where you can enjoy lunch at a seafood restaurant, then walk it off! Get in a swim at Hung Shing Yeh beach, before finishing off with a ferry to Central.
Tai Lam Nature Trail (10KM)
This one begins at the Tai Lam Country Park and is more of a there- and-back trail instead of a circuit. Alternatively, you can descend on the trail, walk towards the Tai Lam Tunnel, hail a cab and head home! There is a lot of shade from trees overhead, and a few rest stops such as barbeque pits or lookout points to stop, change diapers or breastfeed.
How to pack light when hiking with kids
Whether I'm taking a stroller or hiking with a carrier – the last thing I want to be doing is lugging around more heavy things! Here are my bare-bones hiking essentials: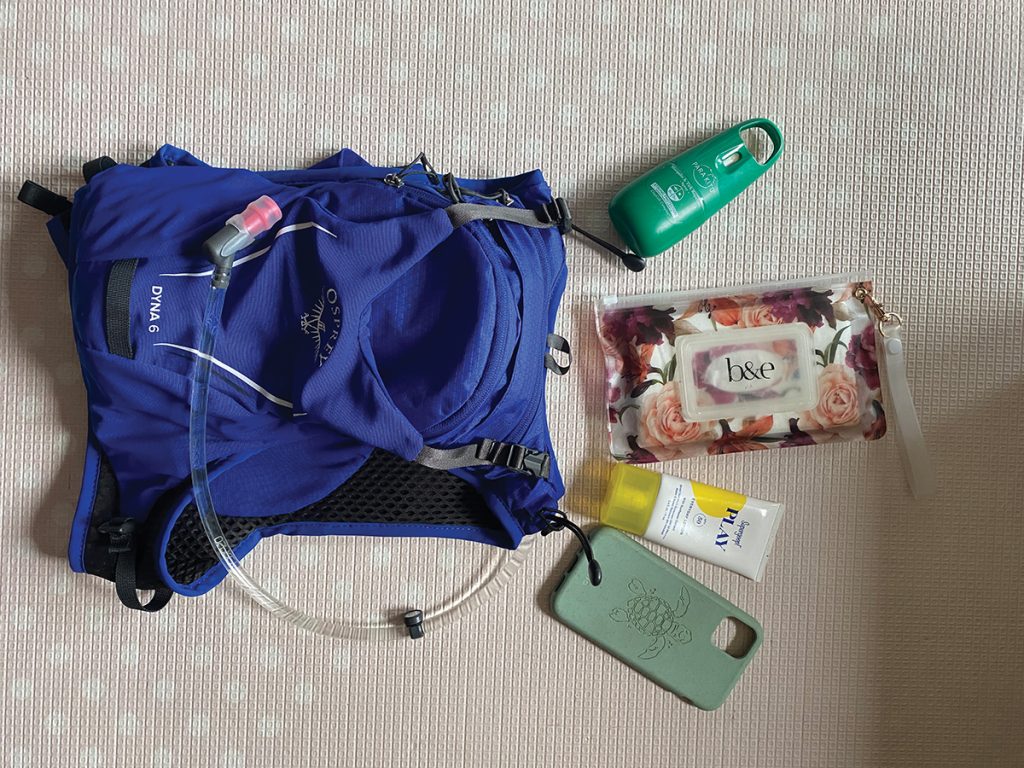 • A water backpack is essential. Certain brands can carry between 1.5L to 4L in a small bag like the one pictured.
• Parakito is a DEET-free insect repellent that is safe and effective during pregnancy, and for babies six months and up. For younger babies, opt for thin long sleeves and a citronella spray.
• An SPF50 lightweight sunscreen, like Super Goop Play.
• Tissues and wet wipes, always!
• Set up contactless payment and Octopus on your phone so you can ditch wallets. You'll be good to travel anywhere in Hong Kong!
More on Liv: The Ultimate Guide To Hiking Boots and Trail-Running Shoes In Hong Kong