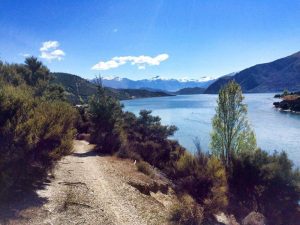 Avid runner Kate Turbett sought to run her personal best time at New Zealand's Wanaka Sun Half-Marathon, and instead found a country ripe for exploration.
From a young age, a taste for adventure was instilled in me as my family and I explored the caves, forests, coastlines and mountains of Ireland and the North of Scotland. It had always been a dream of mine to visit New Zealand, a country on the other side of the world approximately 11,554 miles away, which I had alway called "Never-Never Land." Described as the land of exploration and adventure, and billed as an outdoor enthusiast's utopia, New Zealand – witha population of approximately four million – has an infinite variety of places to explore within a relatively small area. In New Zealand, no matter where you are, you are never far from the coast, you're oft en close to the mountains, and there are always forests, streams and rivers to explore.
RUNNING WANAKA
I started running ten years ago, and it has totally changed my life. I owe my lifestyle, my wellbeing and so much more to running. Like many here in Hong Kong, I am particularly fond of off -road running and always have an event on my calendar that I am training for. Last Easter I set myself a challenge to run three half marathons in three weeks: two in Hong Kong, with the final event being the Wanaka Sun Half-Marathon. My goal was to run a personal best time in New Zealand, and to simply enjoy the other two events: The UNICEF run at Disneyland, and the Panasonic Pacers charity run in Tai Mei Tuk. My decision to seek new terrain sprouted from a good friend of mine who also loves a challenge, and together we took the plunge and booked a ticket to compete in the trail running race at one of New Zealand's most hidden treasures.
LAKE WANAKA
Located on New Zealand's Southern island, the town of Wanaka is set on the Southern end of the crystal-clear waters of Lake Wanaka, the fourth-largest lake in New Zealand. Renowned in every season for its raw beauty, proximity to snow-capped mountains and abundance of trails for all ages, experience and fitness levels, Wanaka has it all. Given the ease of access to the town, it offers superb areas to train and plenty of events such as triathlons and adventure racing throughout the year. An especially popular run is the five-kilometre route up the iconic Mount Iron, which rises 250 metres above the surrounding countryside and offers an impressive 360-degree view of the town. The route itself is suitable for individuals and families of all ages, shapes and sizes, the challenge being to run three laps of the Mount Iron loop.
THE RACE
My final race day arrived on Saturday April at 8am. My training partner and I participated in the challenge alongside 100 other worldwide competitors to complete the 21-kilometre route. The race along the upper Clutha river track remains vivid in my mind and is certainly one that I will not forget. A cool and cloudy morning cleared to reveal sharp, clean and an intensely sunny blue sky. As the race started and I began to put one foot in front of the other, I soon began to realise that this race was particularly special. Right from the beginning there was a buzz in the air and a bond between competitors, and the Kiwis especially were warm and welcoming. As the terrain began to curve around the river and up into the extremely challenging five kilometre mountain track in the Alpines, locals on the sidelines began to cheer and offer words of support – as well as jelly babies for energy.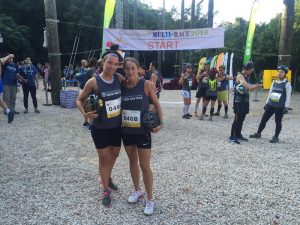 The route was dazzling. I could not help but slow my pace to capture glimpses of the natural beauty of the trail that hugged the surrounding river. As the race was approaching an end, I checked my sports watch to realise that unfortunately I had not actually beaten my PB; I had actually logged my best at the Panasonic Pacers run back in Hong Kong. It didn't matter: the spectacular run and the stunning scenery were more than enough to make the trip worthwhile.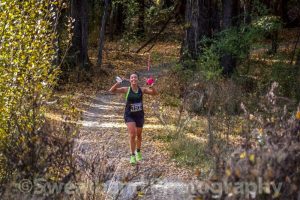 THE DETAILS:
GETTING TO WANAKA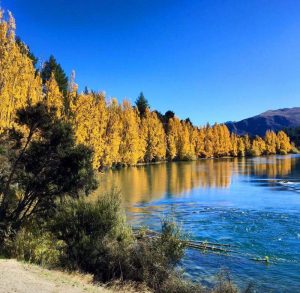 Qantas flies from Hong Kong to Queenstown vi Sydney. It's a nine hour flight to Sydney with a two-hour layover, followed by another three hours to Queenstown. From Queenstown Airport, hire a car and drive to Wanaka (car hire will cost you about HK$343 per day. It's about 65 kilometres to Wanaka, which should take you about an hour and 10 minutes.
WHERE TO STAY
Kate stayed at the Criffel Peak View
(www.criffelpeakview.co.nz)
NEXT YEAR'S RACE
The Wanaka Sun Half Marathon 2018 will take place on April 7. Find more information at activeqt.co.nz.