Zhangjiajie, Hunan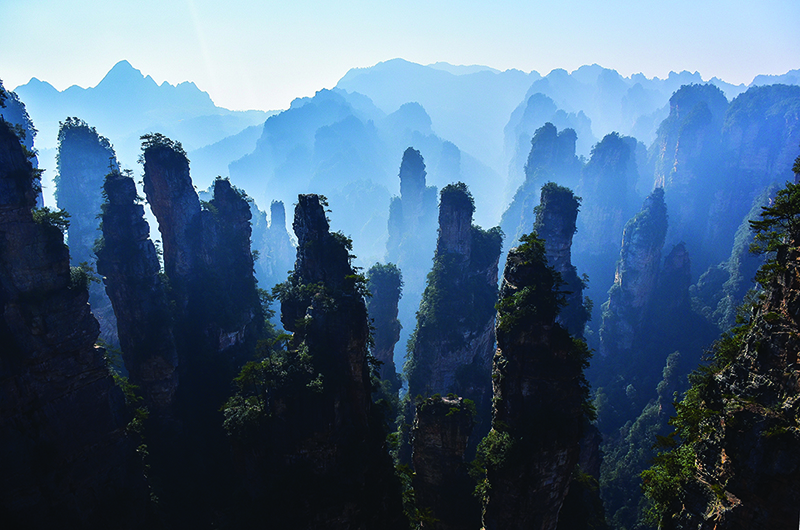 autumn landscape. Amazing lake with azure crystal clear water among colorful fall woods in the Shuzheng Valley, Jiuzhaigou nature reserve, China. Submerged tree trunks are visible in water.
If Zhangjiajie National Forest Park looks familiar, you might recognise it as the inspiration behind the floating Hallelujah Mountains in the blockbuster film "Avatar". With thousands of towering cliffs and mountain formations that pierce the landscape, it's ripe for exploration and adventure. Inside the park, you can hop on one of the many buses ferrying visitors to key sights and attractions. Make sure you check out the breathtaking cable car rides, incredible vantage spots and the Bailong Elevator, a 326m-high glass elevator that whisks you to the top of a peak in just under two minutes. There are plenty of ways to get off the beaten track and explore away from the big tour groups – just make sure you bring a map as it's easy to get lost. On the way back to the airport, it's also worth checking out the Tianzi Mountain Nature Reserve where you can see the full extent of the Wulingyuan Scenic Area.
How to get there: There are twice-weekly flights from Hong Kong Express directly into Zhangjiajie. From there, hire a car to drive you the 155 miles to Wulingyuan.
Where to stay: The Crowne Plaza Wulingyuan offers rooms from HK$650 per night and is a short walk to the park entrance. There are also plenty of guesthouses in town.
Top tip: Get to the gate super early or wait until after breakfast when most other tourists have already gone in.
Jiuzhaigou, Sichuan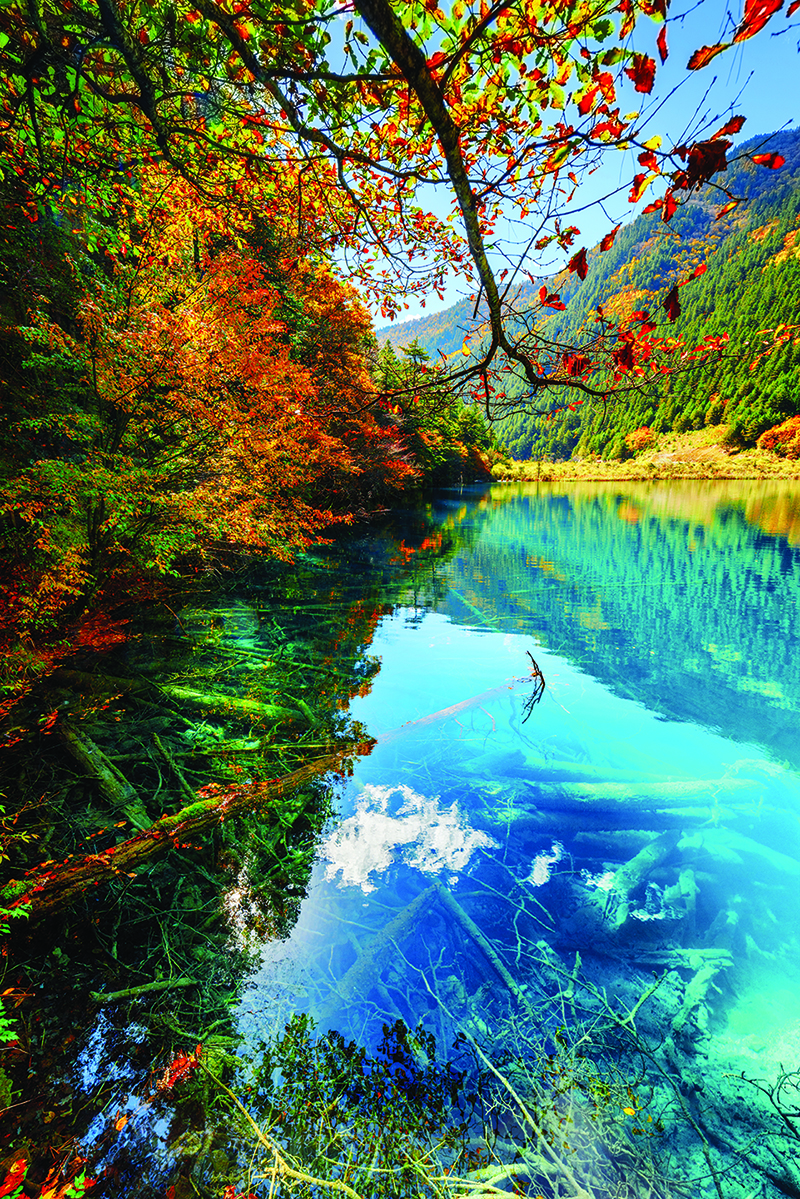 Few places on Earth are quite as enchanting as Jiuzhaigou National Park, near the Gansu border. With turquoise pools and autumnal foliage, the scenery here is one-of-a-kind. This UNESCO World Heritage Site had previously been a well-worn tourist attraction that could get crowded. A 2017 earthquake, however, caused so much damage that it was closed for reconstruction. It reopened in 2018, but now only 2,000 visitors are allowed into the park each day. While that could inconvenience some, for others it means far fewer tourists to share this immense and gorgeous space with. The park is well maintained and managed, with an extremely helpful English website and Facebook page used to communicate about the park's accessibility. The latest update: they're expecting to re-open from their winter hiatus in early summer 2019 – so get planning!
How to get there: From Hong Kong, book a flight into Chengdu or Chongqing, and transfer to a short one-hour flight into Jiuzhai-Huanglong airport.
Where to stay: There are countless hotel options outside the park, from budget guesthouses to the high-end Hilton Jiuzhaigou Resort. For the adventurous, there's a guided ecotourism program that lets you camp inside the park, letting you get further into the less-frequented areas of the reserve.
Top tip: Book a long layover between flights. China's airports are notorious for delays, so you won't want to chance missing your flight home.
Tiger Leaping Gorge, Yunnan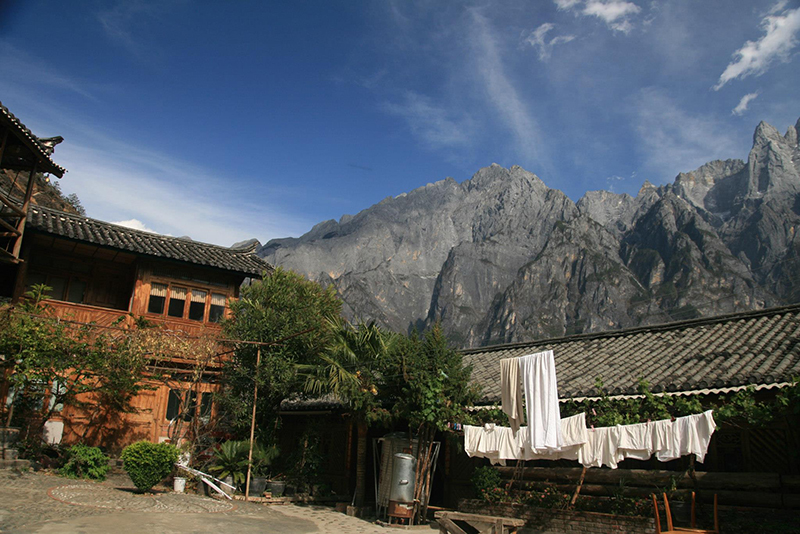 Halfway between Lijiang and Diqing (also known by its more touristy moniker, Shangri-la), the famous Tiger Leaping Gorge trek forms part of an ancient tea horse trail that transported Chinese tea along the Silk Road to the west. The High Road, as it's known, hugs the Jinsha River (a tributary of the Yangtze) and meanders through farmland, inns and waterfalls on one side, while an imposing mountain terrain some 12,000 feet high looms on the other, so close you could almost touch it. The ancient trail, now signposted with arrows spraypainted on rocks and walls, is a working access path to this day, and on your trek you'll encounter farmers herding goats and mules, as well as manning the occasional scenic spot to extract a few yuan from tourists. Expect to spend two nights in the gorge (though many linger in this impossibly pretty area for a week or more) and bed down at one of the many picturesque guesthouses along the way. Reasonably experienced Hong Kong hikers will find this walk relatively straightforward; bolder souls may want to venture all the way down to the Tiger Leaping Stone at the end of the trail. This boulder marks the narrowest part of the river, and legend has it a tiger, pursued by hunters, crossed the river in one bound. The path down and up require use of allegedly "very safe" sky ladders and bridges installed by the local villagers, so you'll have to decide on your own level of risk.
How to get there: From Hong Kong, several carriers fly into Kunming, the provincial capital of Yunnan. After that, pick up a bullet train straight to Lijiang, followed by a bus or taxi to the start of the trail, which you can organise at one of many tourist information booths in Lijiang. We recommend spending a night in Lijiang for a fresh start the following morning.
Where to stay: Pitch up at any of the charming guesthouses along the trail. We particularly enjoyed cracking open a cold beer on the rooftop terrace at Halfway Guest House. Located deep in the gorge, it has an amazing view of the mountains.
Top tip: Get a private car to pick you up at the end of the trail. It costs more than the bus back to Lijiang, but the mountain roads are narrow and the drivers… confident.