Just 90 minutes northwest of Melbourne, Daylesford is Australia's spa country, offering top-notch pampering experiences, despite being little-known outside of Oz. Gayatri Bhaumik goes on a one-day tour of its sumptuous spas.
Standing in a field of lavender on a perfect summer day, I could be in the idyllic French countryside. Instead, I'm in Australia's spa country. Just outside of Melbourne, Daylesford – and its neighbouring towns – are famous for their healing mineral waters. People have been "taking the waters" of Daylesford since the mid-1800s, though hardly anyone outside of Australia has heard of it.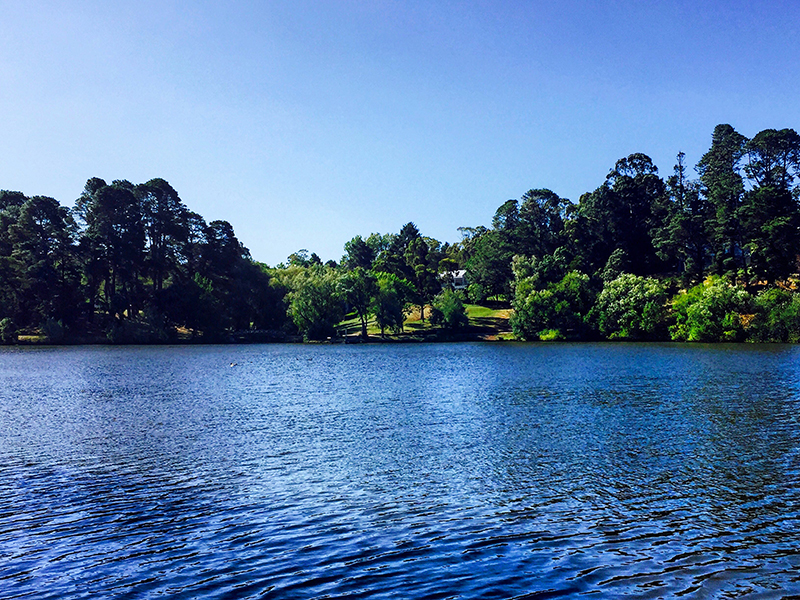 The area fell out of favour with the crush of the Great Depression and two world wars, but better transport and burgeoning interest in a healthier lifestyle rejuvenated the sleepy town in the 1970s. Now Daylesford, the central town in the spa country, is home to some 3,500 permanent residents, many of whom are actively involved in the health and wellness industry. The area truly comes to life on weekends and holidays when visitors from all over Australia and beyond flock to Daylesford and its surrounding towns of Hepburn Springs and Shepard's Flat to get some serious R&R.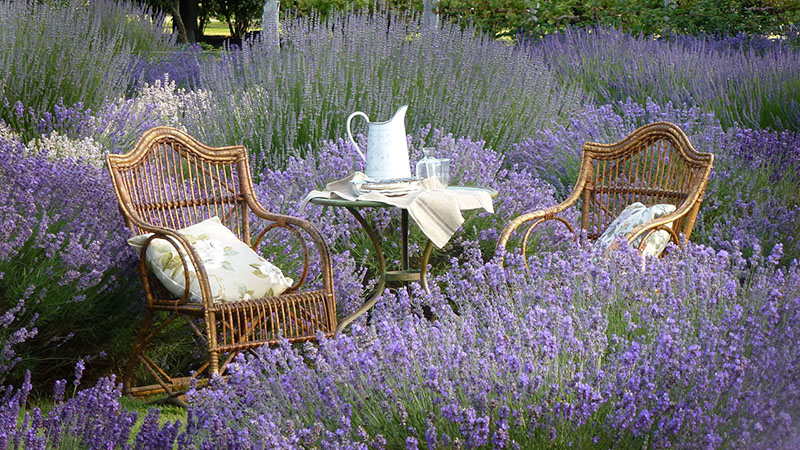 My getaway into wellness begins at the Lavendula Swiss-Italian Lavender Farm (www.lavendula.com.au). A Provencal-style estate nestled amid rolling green hills, Lavendula invites visitors to kick back in full relaxation mode. Today, some guests lounge in the sweeping gardens, enjoying the lush greenery, hidden arbour and inquisitive farm animals, while others (like myself) step into La Trattoria, a charming stone loggia that dishes up regional food and wine laced with produce grown on the farm. I even get a behind-the-scenes look at the property's still room where the farm's range of lavender-infused products are made. The visit is a soothing way to ease into the day – and the lavender scones don't hurt either!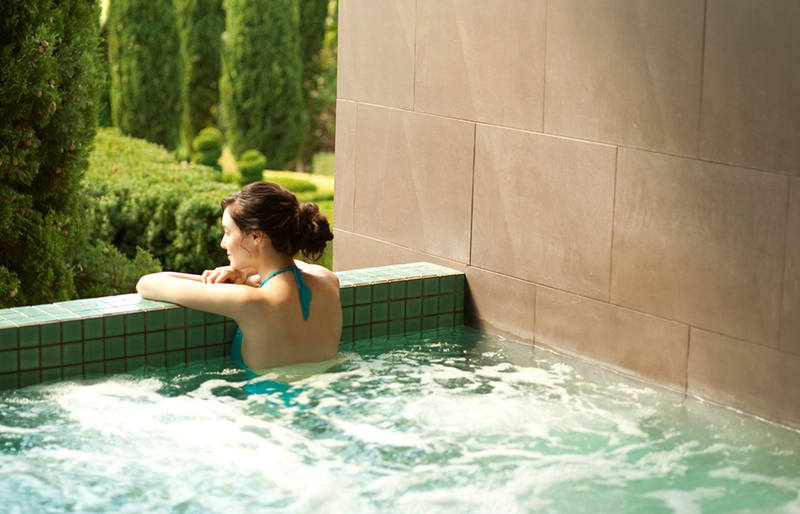 With its mineral-rich spring waters, bathing is a quintessential Daylesford experience. So my wellness experience continued at the Mineral Spa (www.mineralspa.com.au), a stylish, intimate oasis offering luxe spa treatments. The highlight here is The Retreat, the exclusive water therapy zone. An hour is just enough time to enjoy the hot and cold mineral plunge pools, bake in the essential-oil infused European basalt stone sauna, and clear the sinuses in the wet steam room. By the time my hour's up, I'm curled up in a massaging recliner – freshly brewed tea in hand – and very reluctant to leave.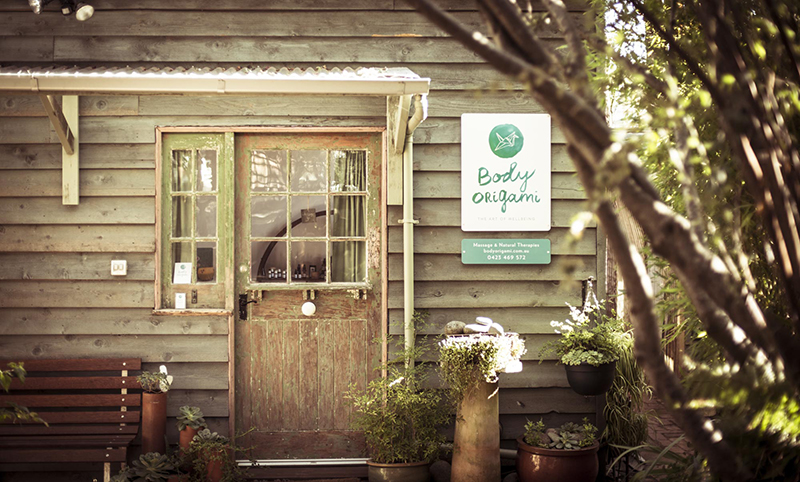 Fortunately, I don't have far to go. A few minutes' drive brings me to Body Origami (www.bodyorigami.com.au) a quaint wellness centre where therapist Sandi Jones offers holistic treatments that combine massage techniques with mindfulness practices. Clients often work with Sandi on long-term personalised programs, though standalone treatments are also available. The session begins with Sandi gauging my overall wellbeing and offering advice on how to improve it. The massage, while rejuvenating, is almost incidental; I leave armed with a fresh sense of purpose on how to best look after my body and mind – meditation, apparently, is the way to go.
On Sandi's recommendation, I head for Cliffy's Emporium (www.cliffysemporium.com.au) to refuel. Since 1955, this Daylesford institution has been a choice purveyor of delicious local produce. After sampling the signature hash brown – a not-so-healthy snack topped with cheddar, bacon, eggs and chipotle hollandaise – and stocking up on a few take-home treats, I'm ready for Daylesford's most famous attraction: its lake.
Since 1930 Lake Daylesford has drawn locals and visitors who come to enjoy its tranquillity. Calm blue waters and lush greenery provide safe havens for local birdlife, and secluded lakeside nooks are idyllic spots for picnics. I get my cardio for the day wandering the Peace Mile walking track. The tranquil, tree-lined path wraps around the whole lake and takes just 30 minutes to complete.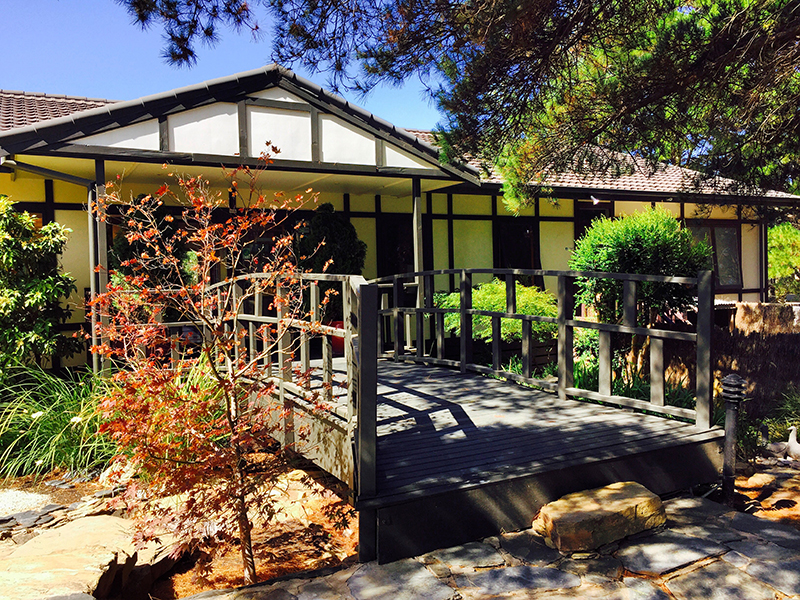 To round off the day of wellness, I visit Shizuka Ryokan (www.shizuka.com.au). A traditional Japanese guesthouse operated by husband-and-wife team Peter and Marg McConvill, the tranquil, adults-only retreat gives guests a chance to truly unplug from the world with minimalist ryokan-style rooms and indulgent spa rituals. It's not really a day spa type of place, but Marg has made an exception so I can try her signature Geisha Facial. Fully trained and qualified, Marg makes the pampering skincare products herself, and the 60-minute treatment leaves your skin thoroughly soft and rejuvenated.
Deeply regretting that I hadn't planned to stay overnight, I start driving back to Melbourne as the sun slips towards the horizon. It's really only been a few hours, but it's clear why Daylesford and its surroundings are often called the wellness centre of Australia. With its tranquil setting, fresh gourmet produce, and wide range of wellness experiences, Daylesford is the antidote to our busy lives – even if it's just a day trip.
When to Visit 
There's never a bad time to visit Daylesford! In the winter, soak in the mineral baths, nourish yourself with great food, and curl up by the fireplace in a cozy guesthouse.
In summer, enjoy the outdoors by exploring all the walking trails and indulging in the excellent wine and produce the area creates. There's always a farmer's market or craft exhibition to explore, and throughout the year you'll find festivals like the Antique & Vintage Fair, the Hanging Rock Races, and the Macedon Ranges Wine & Food Festival.
Where to Stay 
With no big-name hotels in the area, most guests stay in self-contained cottages, B&Bs, guesthouses and the like. Some of the bigger and most popular are The Lake House (www.lakehouse.com.au), Peppers Mineral Springs Hotel (www.mineralspringshotel.com.au) and The Manor House (www.thehousesdaylesford.com).