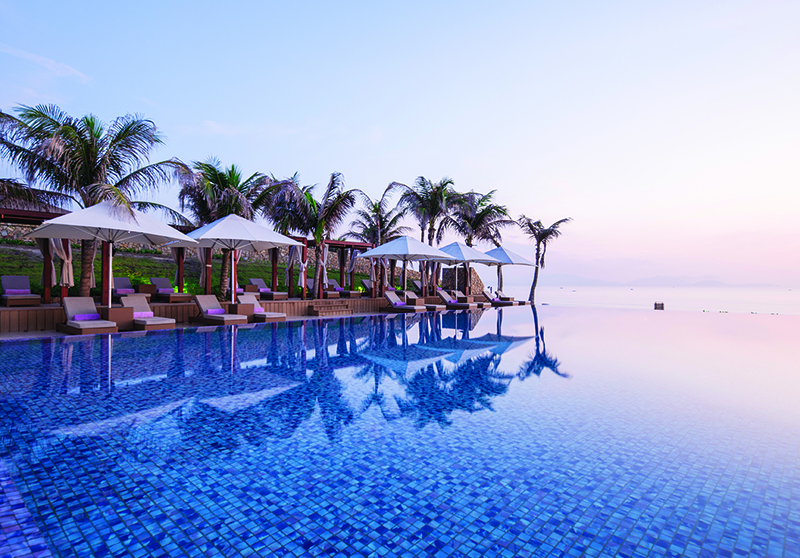 If you're considering an all-inclusive resort for your next holiday, chances are you're after all-inclusive pampering as well. With many hotels typically charging for spa treatments outside of their package rates, it's a rare discovery to find resorts who open up their spas free of additional cost. Kate Farr test drives one such gem in Cam Ranh, Vietnam's burgeoning coastal hotspot.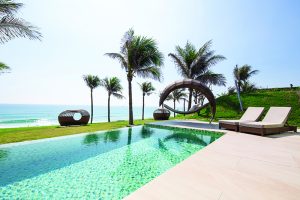 Is it possible to have too much of a good thing? I pondered this while en route to Fusion Resort Cam Ranh, a wellness-focused beachfront property that helped pioneer the all-spa- inclusive stay. Currently operating exclusively within Vietnam, but with ambitious expansion plans in the works, Fusion Resorts is one of a handful of hotel brands to embrace the concept of virtually unchecked spa treatments for its guests.
And embrace it they do. Each guest is guaranteed a minimum of two spa treatments per day for the duration of their stay, with additional sessions limited only by how many other people are booked in for treatments. This means that by booking your stay strategically during low season, you could theoretically spend as much time being pampered as you do in your room – a challenge I was more than ready to accept.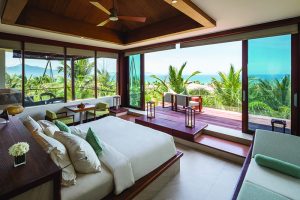 During my stay, I tried out two different rooms. The first is situated within The Hideaway, Fusion Resort Cam Ranh's self-titled "resort-within-a-resort." Comprised of one-bedroom private pool villas, it sits opposite a natural sand bank that separates it from the main resort, offering more privacy and its own central pool exclusively for Hideaway guests. This, along with its own restaurant, tennis courts, gym, and studio offering complimentary daily yoga, meditation and Tai Chi, gives it a more chilled-out ambience from the busier main resort.
My villa was spacious and comfortable, with the floating bathtub a standout feature of the open-plan space. After unpacking, I soaked up the tranquil setting with a quick swim, before turning my focus to the important business of testing that all-inclusive concept to its limits.
I decided to stretch out post-flight with a Head and Shoulder Relief treatment, which focused on un-knotting my upper back and included a blissful scalp massage, and an Herbal Compress Massage, which uses warmed rice and herbs to create a soothing poultice. Both were the perfect antidote to my budget airline flight, leaving me relaxed and ready for a great night's sleep.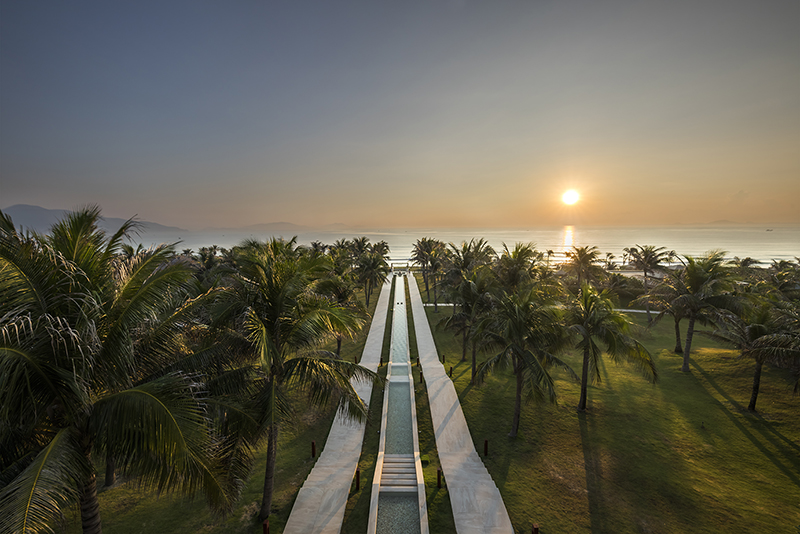 The following morning, I moved to the main resort into a two-bedroom ocean view pool villa. With a bit more space at hand than my previous room, this dune-top villa is more ideal for groups or families. The king room comes with chaises that convert to child-friendly beds, and a separate en-suite twin room to the rear of the villa. With a huge lap pool, inviting hammock, and shaded pavilion seating, the deck also faces the pristine beaches and clear blue waters that this coastal region is known for.
Speaking of the beach, it's well worth some attention. An immaculate shoreline is dotted with tented loungers and manned by lifeguards for safe swimming. Set just back from the beach are Zen Bar, serving up cocktails and wood- fired pizzas, and Fresh, a Vietnamese fusion restaurant, whose extensive menu includes plenty of vegetarian options, with other dietary requirements accommodated on request. The main resort's pool area here is a popular spot for families looking to cool off after a long day of activities at the kids' club. With indoor arts and craft activities during the heat of the day, and a sandy outdoor adventure playground with a small pool, this is a huge benefit for parents in need of a little downtime at the spa.

That evening I decided to venture out of the resort and catch a lift on the shuttle bus into Nha Trang, around 40 minutes' drive away. Long since established as a popular destination for Russian and Chinese tourists, the bustling crowds and bright lights of its beachfront strip felt a bit jarring after the calm of as-yet-undeveloped Cam Ranh, which at the time of writing consists of nothing more than a handful of private resorts along its coastal strip, with plenty more under development. Craving quiet, I was happy to head back for a relaxing bath, a good book and bed.
Waking late the following morning, I tried out the "Breakfast, anywhere, anytime" service. Guests can arrange for their breakfast to be served anywhere in the resort, at any time of day, without pre-booking – ideal for lazy mornings that are better spent anywhere but a busy restaurant breakfast service. Being less imaginative than I'd hoped, I settled for a poolside meal within my villa, however it's also possible to enjoy your morning toast on the beach, or anywhere else that strikes your fancy.
Suitably fuelled, it was back to the spa to continue my forensic research of the treatment menu. A reviving, if messy, Vietnamese coffee scrub left my skin glowing, while a vitamin-packed caviar anti-aging facial plumped my skin with some much- needed post-sun moisture, courtesy of its shea butter base. Later that day, an uplifting pressure massage combined acupressure and aromatherapy into one blissful deep-tissue treatment, as a pink Himalayan salt stone therapy promised to balance my meridians with an innovative massage using long strokes with polished salt crystals.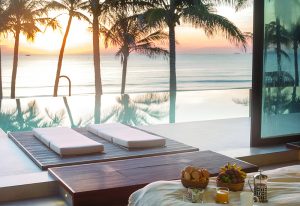 As I packed for the return trip home, I realised that, apart from a stretch session with the personal trainer at The Hideaway's yoga studio, and my excursion to Nha Trang, I had spent the majority of my stay in a robe. I also realised that my shoulders were relaxed substantially, well apart from their normal, stress-induced position around my ears, and my low-level back pain had gone. Enjoying a loose-limbed sensation that I hadn't experienced for a long time, I came to an important conclusion. When it comes to relaxation, you can never have too much of a good thing.
Prices start at $250USD per night. fusionresortcamranh.com
HK Express flies direct from Hong Kong to Cam Ranh International twice per week; flight time is two hours and 15 minutes.