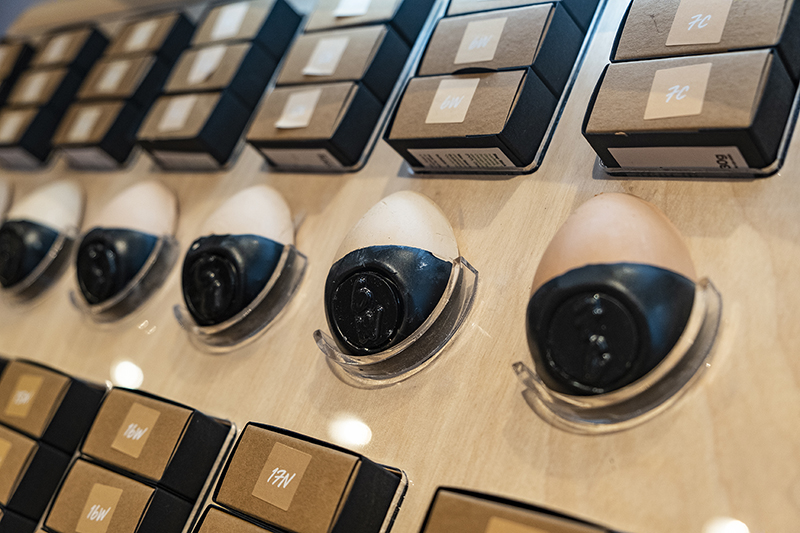 The Buzz: We love zero-waste shampoo bars, moisturisers and soaps, but cosmetics? Colour us skeptical. Eco-beauty pioneers, Lush, have created Slap Sticks, a solid foundation that promises no plastic at all. Our question is: can a zero waste foundation perform as well as conventional makeup? 
The Product: Slap Sticks come in a tear-shaped creamy bar, with one end dipped in wax for easy handling. Available in a whopping 40 shades in warm, cool or neutral skin tones, these bars provide a light to medium coverage.
The Verdict: At first glance, these bars remind us of old-fashioned pan stick foundations, but we were glad to realise that their formulation is totally modern. A coconut oil base enriched with argan and jojoba oils glides on to give a sheer glow – perfect for dehydrated skin. We tried it over sunscreen for a daytime look, and layered slightly thicker for the evening and were very impressed both times with how easily it blended for a natural but radiant effect. We love the fact that this foundation has moisturising, nourishing properties, with no caking or clogging of pores. Turns out, you don't need to compromise on quality in order to save another plastic pot from the landfill. We are converted!
$260. Available at selected Lush stores, including Lush Naked Shop, 2-10 Great George St., Causeway Bay, 2153-9680, hk.lush.com.
More on Liv: A Peek Inside Lush Naked, The Newest Zero-Waste Shop in Hong Kong