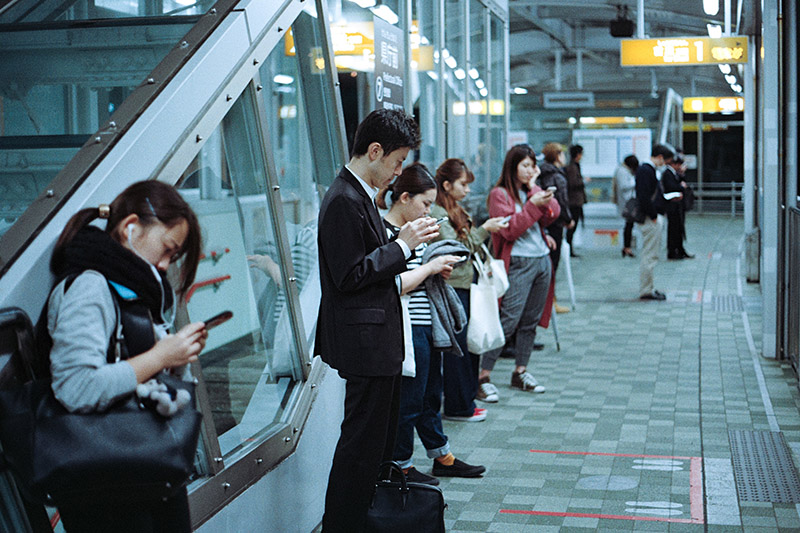 Love it or hate it, we're living in a digital age. So how can we better use our technology so that it serves us – rather than siphons away – what precious little downtime we have? By Carla Thomas and Zoe Belhomme
When's the last time you looked at your phone today? Chances are good that it wasn't too long ago, and if that's the case you're not alone. A 2017 study from Nielsen Media Index showed that Hongkongers spend an average of 4.7 hours per day on their smartphones, up from 4.2 hours just the year before.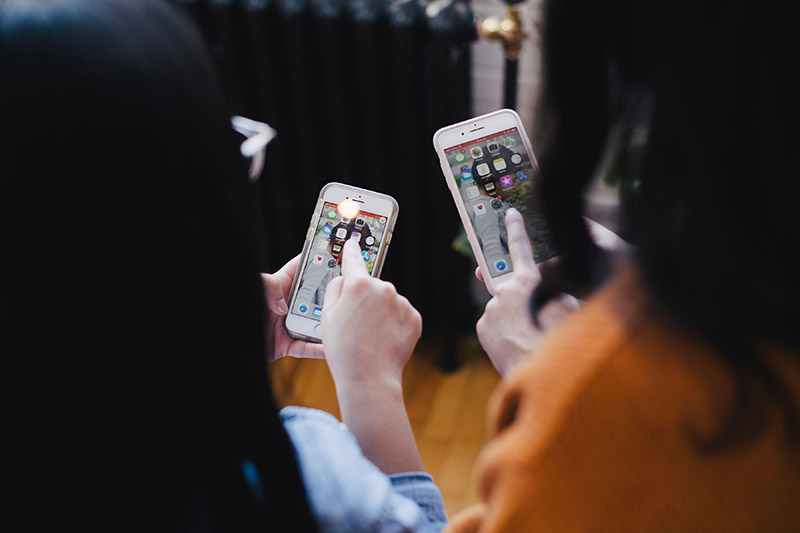 We all know we spend too much time immersed in tech – it's impossible to ignore when you're on the MTR or walking around Central and virtually everyone around you has their eyes glued to their screens. But what should we do about it? In this day and age it's hardly practical to bin your phone or laptop; workplaces often require devices to function within a team. In fact, internet access is increasingly being viewed as a fundamental human right – who are we to reject it outright just because we can't stop scrolling Instagram?
The simplest answer? If you can't beat 'em, join 'em.
Harnessing the power of technology to live a healthier, more mindful existence is easier than ever these days, with a whole universe of apps, wearables, and common sense strategies that we can employ to enhance rather than strip away our quality of life. Sure, an all-out digital detox is a great short-term measure that can feel highly liberating. But a total reset of our relationship with tech could have longer-lasting results that we're more likely to benefit from.
There's an app for that
Apps in the wellness space abound these days, covering everything from meditation to mental health therapy. Headspace and Calm are just two examples of popular apps that teach meditation and breathing exercises, while the NHS-endorsed My Possible Self gets users to monitor and track their feelings, taking note of triggers or patterns and accessing "self-help" therapy modules as and when needed.
Hong Kong mental health charity MIND HK is also developing its own app, Help Me, which would act as a virtual counsellor capable of providing intuitive support to users through AI and Natural Language Processing.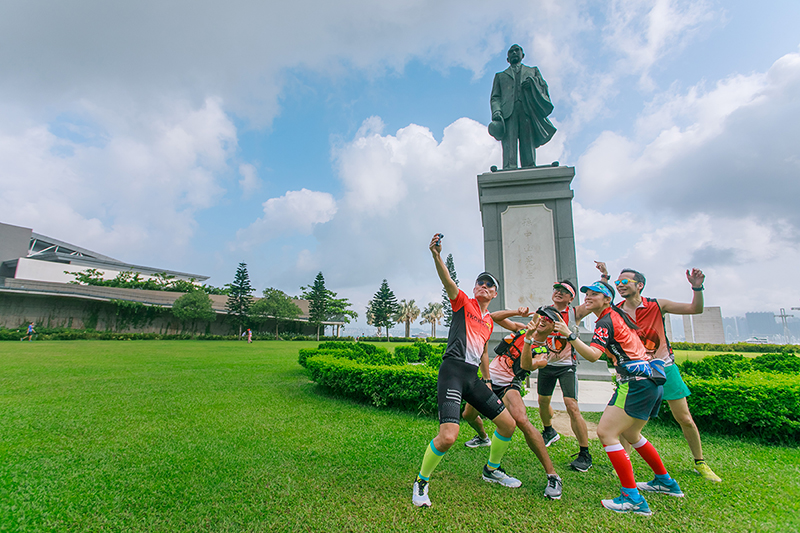 Moving outside our psyche, there's also a whole spectrum of fitness, nutrition and holistic health apps to help keep users physically fit and healthy. District is an app recently launched in Hong Kong that turns cities into virtual playgrounds through the magic of augmented reality. Runners navigate through the app to reach checkpoints in order to win points and rewards, as well as other fun tasks like timed challenges.
Ben Pember, District's CEO and Co-founder, is a firm believer that technology should be used to catalyze healthier lifestyles.
"Essentially, in the end it's up to each of us to decide how we use technology," Pember says. "Something like District, which encourages healthy living and urban adventure via a digital platform,
is precisely where we hope the future of technology is headed."
Wear it out
Technology is so integrated into our daily lives that wearing it is becoming more commonplace. Mobile manufacturers like Apple and Samsung offer their own smartwatches, while activity trackers like FitBit are constantly evolving to offer users more monitoring functions for a wider variety of activities. The FitBit Iconic, for example, monitors standard metrics like calorie burn, heart rate and sleep quality, but can also track your swims, runs, and even weight lifting. Garmin's Vivomove smartwatch line goes beyond the physical, measuring emotional indicators like all-day stress tracking with a relaxation timer.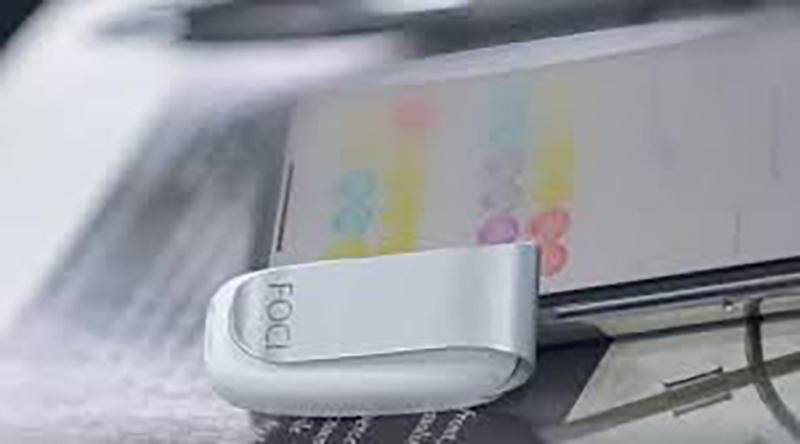 Beyond smartwatches and activity trackers, there's a whole range of other innovative wearables to keep us well. The Upright Go posture trainer is a discreet, lightweight sensor you wear on your spine to alert you when you're slouching; two modes allow you to either monitor your slouching or correct your posture when you do, all through an app on your smartphone. Even more mindblowing is FOCI, a focus-enhancing wearable that monitors your concentration. The device clips onto your clothing, and captures your cognitives states, actually visualizing them as coloured orbs in a detailed analysis of your mental activity for the day right on your smartphone.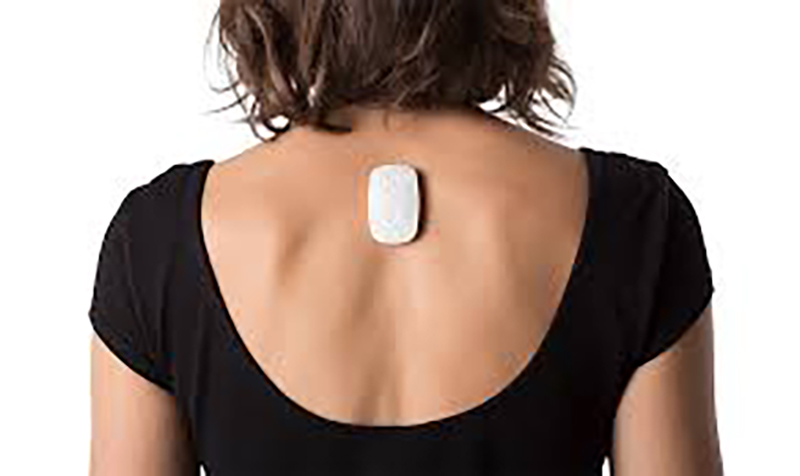 Wearables are also diversifying more than ever as a result of the healthtech industry, which is booming thanks to aging populations worldwide. Hong Kong-based company Belun designed a wearable ring that can actually diagnose sleep apnea. With around 80 percent of sleep apnea sufferers unaware that they have the condition, the Belun ring is a huge departure from clunky, uncomfortable diagnostic machines that can only be used in clinical settings. Tin Luk, a scientist at Belun, believes embracing tech will be key in preventative medicine. "With the use of technologies, people can better manage their daily habits and health to reduce the risk of having chronic diseases."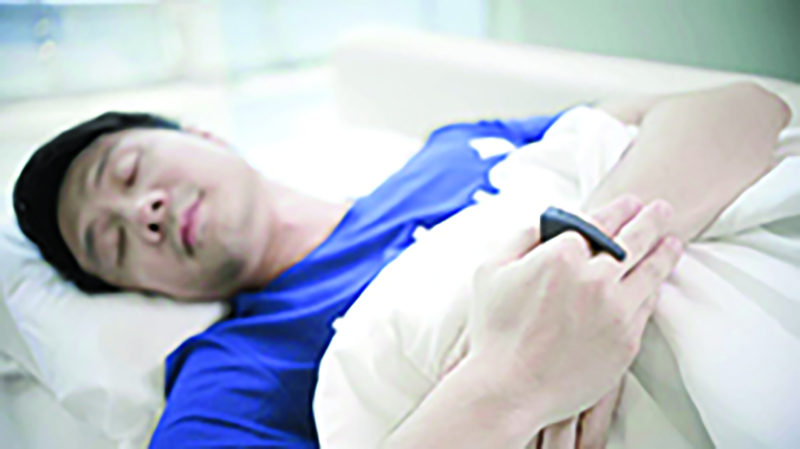 Mind over megabytes
At the end of the day, as much as tech can integrate into our lives and serve us, we still need to be mindful of its presence and how dependent we are on it. Paradoxically, technology provides the perfect platform to help reset our digital reliance, with functions and apps that promote mindful usage.
Apps like Moment and Offtime ask users to set their own specific app-usage limits, implementing alerts or barriers to rein in overuse. Flipd takes it a step further and actually blocks certain phone apps once users have exceeded predetermined targets, even if you try to reset the device, making it the ultimate commitment app.
And of course, who needs an app when we could just tailor our behaviour the good old-fashioned way and set boundaries for ourselves IRL. Lucie Bliss, a finance project manager, decided to ditch technology altogether on Sundays so she could be more present with her family – no phones, no TV, no Kindles and definitely no social media.
"Even though I practice mindfulness through yoga on a regular basis, I found I wasn't able to enjoy the present with my family," says Bliss. "I was either posting carefully curated images or checking out what everyone else is up to via my Instagram or Facebook feeds. I decided to set myself some boundaries so Sunday became a 'no tech' day for me and my husband."
Some other strategies to modify your behaviour around tech include setting established "no-tech" windows throughout your day – read a book on your commute home, for example, instead of scrolling Facebook. Many experts recommend leaving your smartphone to charge overnight outside of your bedroom; it removes the temptation to check it first thing in the morning and last thing before bed, and you won't be subjected to the nasty blue wavelength light that inhibits melatonin production – essential for proper sleep.
Last but not least – get to the root of how you're feeling. "If you're trying to reduce your dependence on technology, start by asking yourself what your current relationship is with technology," says Joy Li, a counselling kinesiologist. "What issues is it causing and how would you like to be instead? By examining the points of tension and understanding what you would like to achieve, you can come up with the right strategies to achieve your goals."
Next time you feel the urge to check your phone, consider where you are and what you want to be doing. Would you rather be watching videos on Instagram, or giving yourself time for breakfast? Would you rather be checking your emails, or enjoying a catch-up with your friends? Put into perspective, it can make it easier to dismantle that learned habit of robotically unlocking our phones and removing ourselves from the present.
Back to Basics
Despite its drawbacks, we're fortunate to be living in such a tech-forward world; it's made our lives easier, richer and connected us in ways never before imagined. It's easy to overdo it when it comes to technology, but ultimately how we co-exist with the gadgets and codes around us is down to our own behaviours and attitudes. So next time you're feeling overstimulated by all the technology in your life competing for your attention – just pause, take a breath, and hit reset.