Paleo Pumpkin Bread By Coby Liu, Veg Matters
This wholesome paleo pumpkin bread satisfies your carb cravings yet doesn't call for additives or big doses of sugar. It's super easy to put together, too.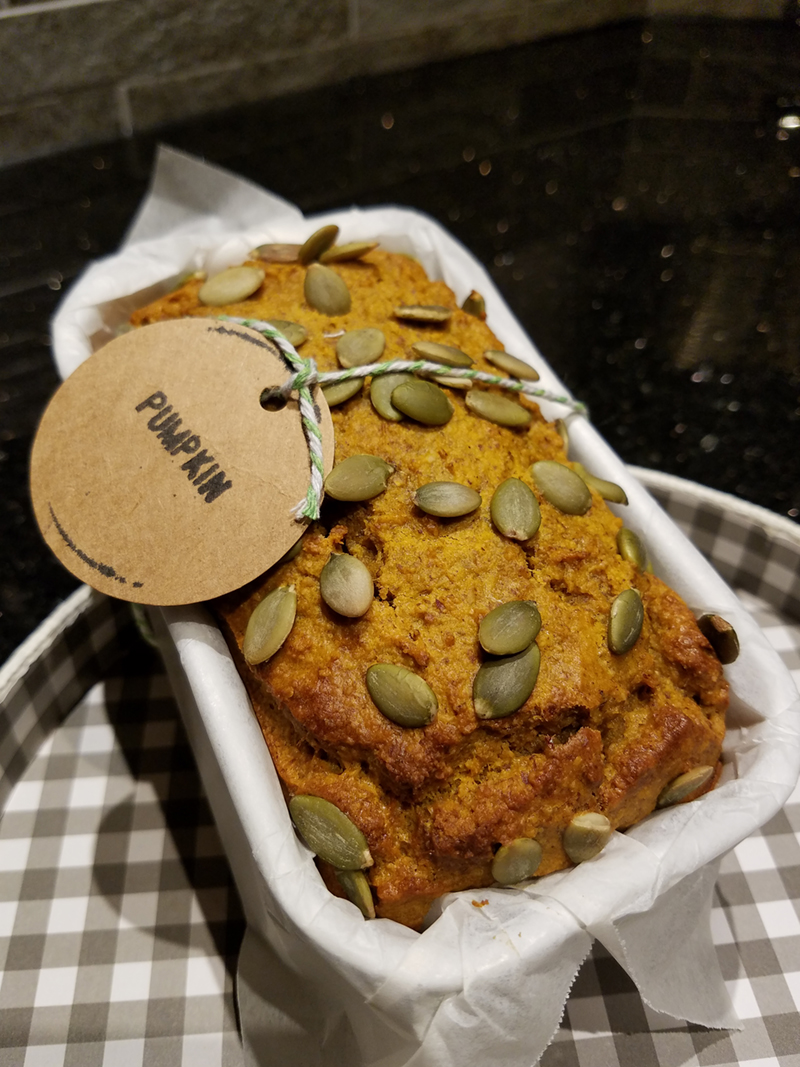 Ingredients
200g pumpkin puree or steamed fresh pumpkin
15ml olive oil
2 eggs
1 tsp baking soda
160g almond meal
20g honey (optional)
Handful of pumpkin seeds
Directions
Preheat oven to 180C. Line a loaf pan with parchment paper.
Mix pumpkin puree, honey and egg in a bowl.
Add in the rest of the ingredients and combine.
Pour mixture into loaf pan.
Sprinkle the pumpkin seeds on top.
Bake for 25-30 minutes. Allow to cool for 10-15 minutes before serving.
Difficult Level: Easy
Preparation time: 30 minutes
STORAGE: Store in airtight box at room temperature if you're planning on eating within a day or two.