For as long as Jenny could remember, she had wanted a baby. So when Jenny and her husband found out in late 2017 that their IVF had been successful and the couple were expecting, they were ecstatic about the pending arrival of the baby. But the journey to motherhood wouldn't be easy.
Jenny had placenta previa, a complication during pregnancy in which the placenta forms directly over the cervix and may cause severe bleeding. Jenny's doctor told her she needed to stop exercising and that it would not be possible for her to give birth naturally.
Based on this advice, Jenny stopped attending the antenatal Pilates she had been doing at Matilda International Hospital. But there were still scares along the way. One day before super typhoon Mangkhut paralyzed Hong Kong, Jenny started to bleed heavily and was rushed to the emergency ward at a public hospital, where she was monitored for days while the storm raged outside. Jenny desperately hoped she'd still be able to deliver at Matilda.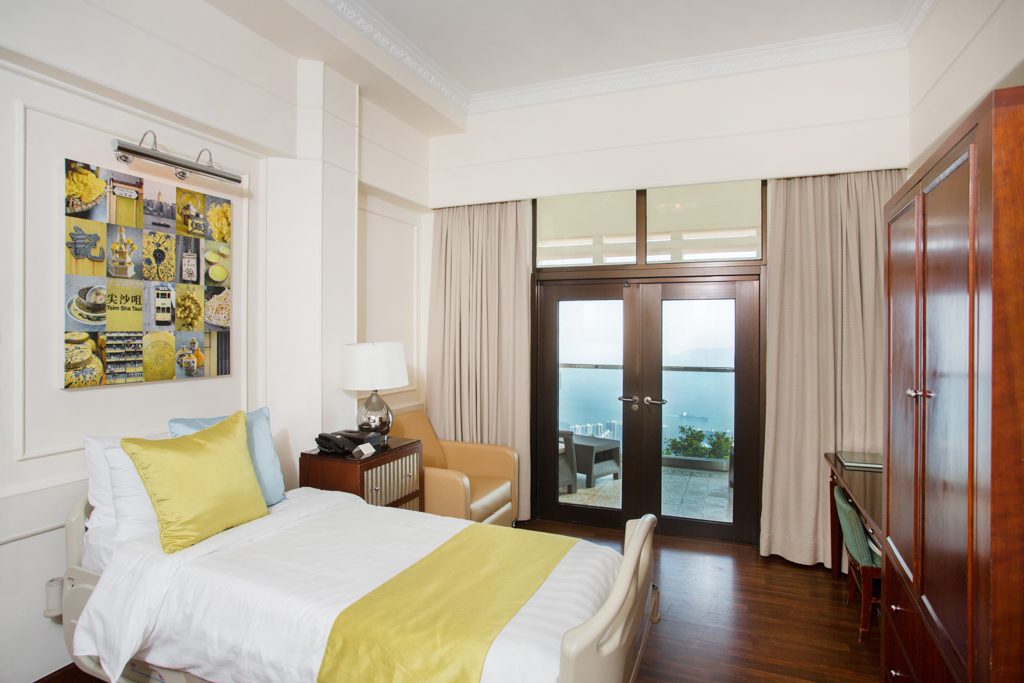 "I've been doing physio with the Matilda for more than ten years, mostly for my neck and shoulders," says Jenny, explaining why it was her first choice to oversee her pregnancy and childbirth. She turned to the same trusted staff she had been seeing for years when she started to experience a new type of pain as her baby grew inside her. "During the pregnancy, I did experience some discomfort, with the body and the extra weight. It [physiotherapy] really helped me to relieve some of the stress."
Once Jenny was admitted, she gave birth via cesarean section – a procedure that, while necessary, completely transformed the body that she once knew. "My surgeon cut through six layers of my body to get to my baby," Jenny says, seemingly still in disbelief at the operation. 
Baby arrived safely, though Jenny had to come to terms with the significant changes to her body following pregnancy. She recognised it was going to take hard work and top-notch support to get back to where she wanted to be. That's where Gwyneth Hung's expertise as the Matilda's lead physiotherapist came in.
"Jenny always wanted to have a baby and had tried with several setbacks. We were all happy for her once we knew she was successfully pregnant," remembers Gwyneth.
"She put on quite a lot of weight, as she was not allowed to exercise [because of the placenta previa]. She was quite upset but she was very determined to regain her shape after delivery. She started to have postnatal exercise sessions six weeks after."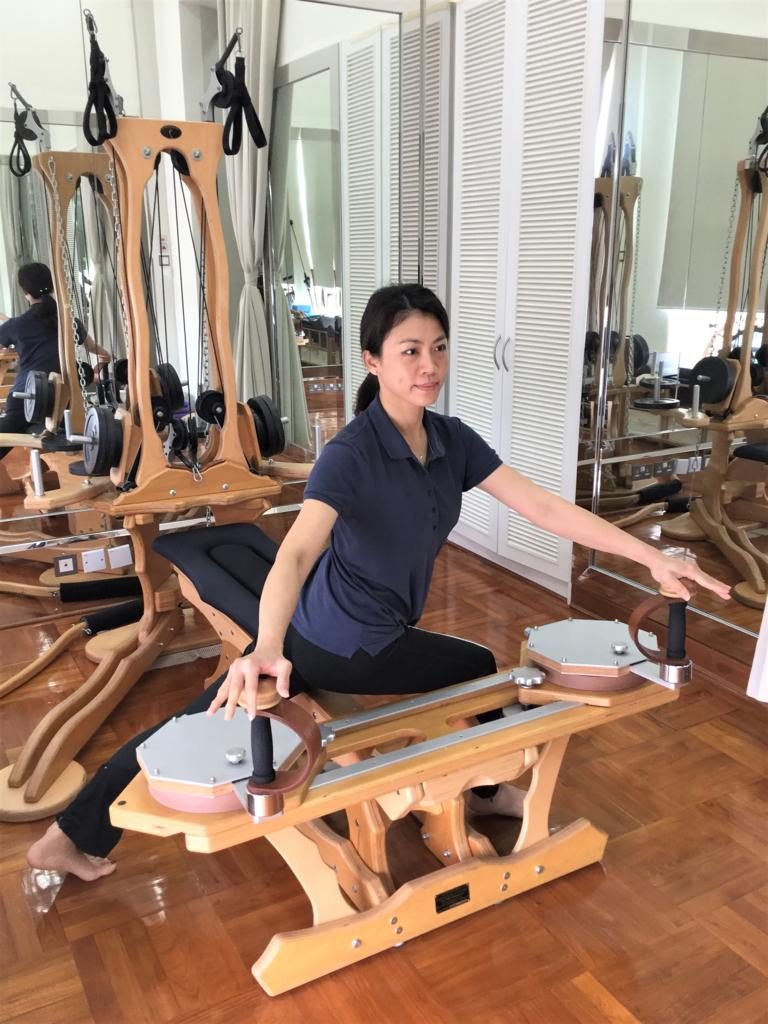 It was an uphill battle for Jenny to heal and rebuild. Gwyneth encouragingly walked her through at-home sessions of flexibility and strength training with Pilates exercises that focused on her lower limbs and core. The support from Matilda's specially trained maternity staff during this time, says Jenny, was invaluable.
"I think the whole hospital is really catered to maternity. They give you a sense of comfort knowing that you're in good hands."
Matilda International's renowned maternity services are getting more comprehensive, too. Launched in May 2018, the Matilda now offers a community postnatal midwifery service that provides home visits for up to eight weeks after birth. A highly trained team of midwives helps parents and babies by offering support in areas like breastfeeding, self-care and emotional support. The service covers Hong Kong Island, Kowloon and the New Territories.
Now, nearly five months later and 14 kilograms lighter, Jenny is being kept busy as a new mum. It's been a hard road, and one that won't necessarily get easier – such is the nature of motherhood. But thanks to the postnatal care of Matilda staff like Gwyneth, it's made her life- transition to motherhood that much easier, allowing her to settle in and enjoy the ride.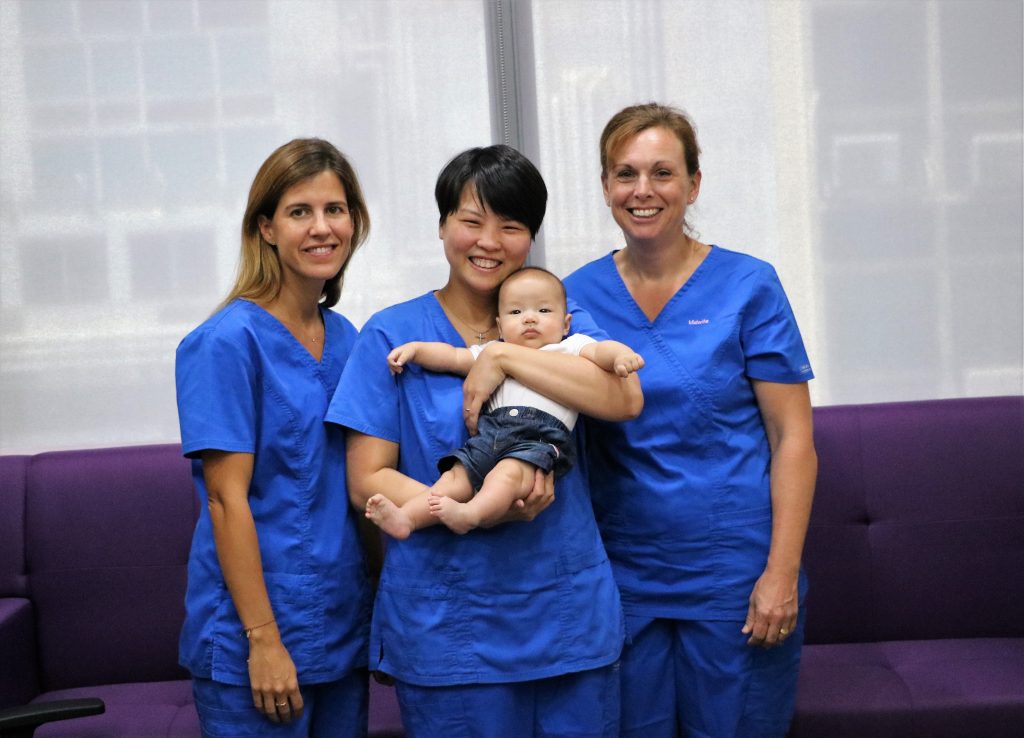 41 Mount Kellett Rd., The Peak, 2849-0111, matilda.org