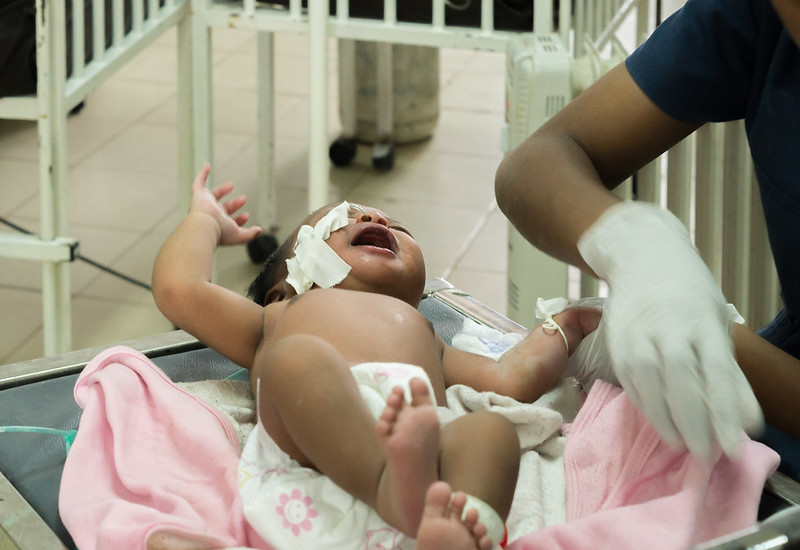 If you're a Hong Kong ID card holder, you are entitled to subsidised maternity care at government hospitals across the city. The care is excellent if no-frills, and as private hospitals in Hong Kong don't have neonatal intensive care units, you will automatically be sent to a government hospital if there are any complications. However, the system can be daunting if you're new to Hong Kong or don't speak Cantonese. Here's what you need to know to give birth and access maternity care in the government hospital system in Hong Kong.
How to register
First, you'll need to confirm your pregnancy with your local doctor (a local family doctor is fine) with a urine sample. Once you have that, have your doctor write you a referral letter for maternity care.
Call up your nearest Obstetric Outpatient Clinic and make an appointment. You will be asked your estimated date of conception and will be seen for the first time at around 12 weeks. You will need to bring you and your partner's Hong Kong ID card, doctor's referral and proof of address dated within the past six months. For follow up appointments you'll need to bring your antenatal record book, HKID, appointment card and urine sample.
There are nine public hospitals with antenatal departments in Hong Kong, and 33 Maternal and Child Health Clinics (MCHC). Note that if you are registered to give birth at Queen Mary Hospital in Pok Fu Lam, outpatient appointments are taken at sister hospital Tsan Yuk in Sai Ying Pun.
Once you have been seen and registered at the Obstetric Outpatient clinic, your subsequent appointments will take place at your nearest MCHC. However if your pregnancy has certain complicating factors (for example if you are an older parent, are carrying twins or have gestational diabetes) you will be seen at the hospital directly for more specialised care.
What's a pui yuet?
A confinement nanny, also known as a pui yuet, is a postnatal assistant who visits each day, or even lives with the new family, for a month after the baby is born. Her job is to allow mum to rest after the vigours of childbirth during the 30-day confinement period, in which the mum doesn't leave the house, or in fact do much besides rest up and look after the baby. The pui yuet also teaches parents how to care for the newborn, and cooks nourishing soups and meals to help restore energy and boost milk supply.
More resources for childbirth in Hong Kong public hospital system
Bamboos: An employment agency specialising in healthcare workers. bamboos.com.hk
E-Mother Care: Has a useful English website detailing a list of services.
emother-care.hk
List of government antenatal clinics: tinyurl.com/govt-clinic-hk
List of MCHC and their feeder hospitals: tinyurl.com/MCHC-hk
Annerley: Annerley midwives clinic offers a 1.5-hour comprehensive talk once a month on how to navigate the government hospital system.
Price: $1,350 per couple.