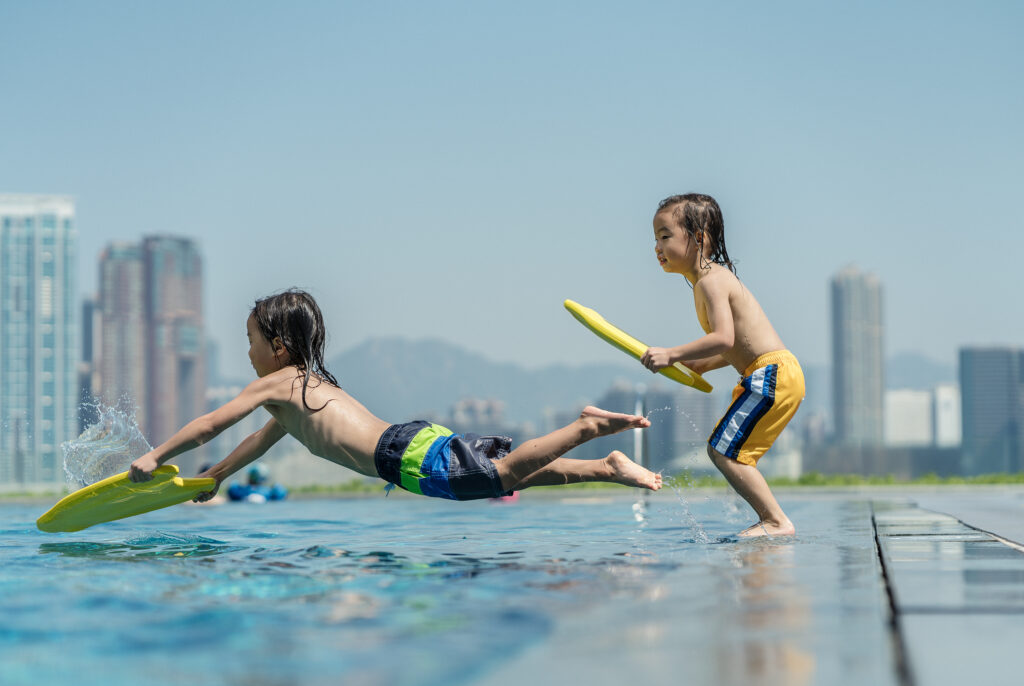 Can't decide if a family staycation at the Four Seasons Hong Kong is right for you? Here's the lowdown from the Liv team.
The Buzz
After three summers spent in Hong Kong, it's all too easy to become a bit jaded with the staycation scene. Luckily, The Four Seasons has managed to keep things fresh, especially for families with kids. Their Summer Getaway room package is geared towards the little ones, with a host of free and paid activities to keep them entertained, whatever the weather.
The Staycation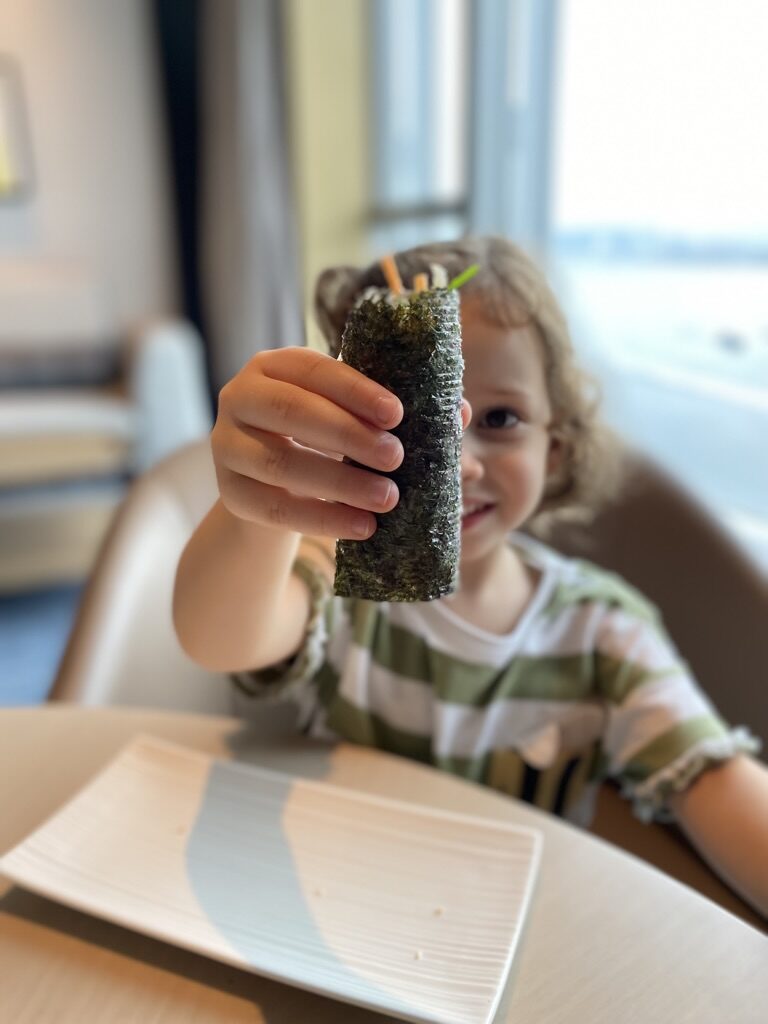 There's nothing worse than eagerly anticipating a day by a hotel pool, only for it to pour with rain all weekend long. But The Four Seasons ensures that no one in the family will get bored, thanks to their lineup of activities. Tots and younger ones will love the playroom and the magna tiles room, which are complimentary for all guests; just book your slot at the concierge. Teens and tweens, meanwhile, will love the (also free) foosball and air hockey tables, and the PS5 Grand Turismo gaming console with Logitech racing seats. Family movies are screened twice daily, giving parents some much-needed quiet time.
For a nominal fee, there's even more entertainment! Our kids loved the donut decorating and kimbap-making kits, which can be delivered to your room for just $90 each. The surprise hit of the weekend was the cocktail-making class at Argo, the hotel's fabulous bar. Our older child was shown by the friendly bartender how to shake up a refreshing summer beverage, topped with gummy bears for an extra flair. She was thrilled with her creation, and we definitely plan to recreate it at home.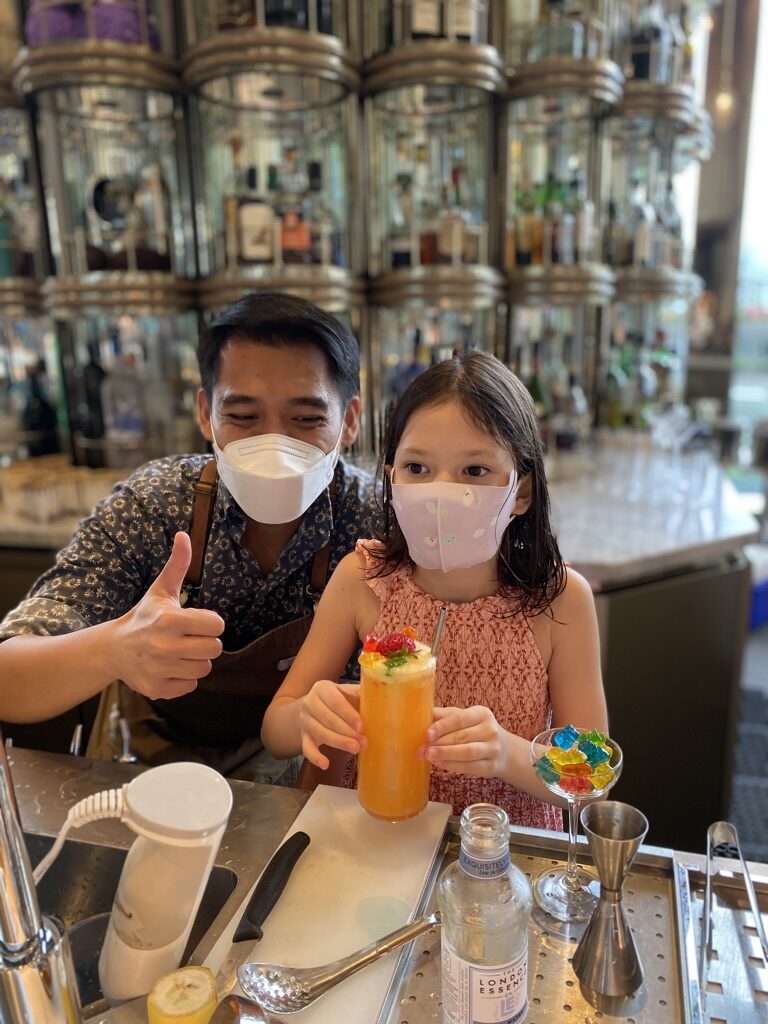 With all that entertainment, it's a surprise that we managed to make it to the pool at all! The pool at Four Seasons is known for being one of the biggest in Hong Kong, and there's enough room that you don't need to book ahead to secure a spot – a refreshing change during Covid times!
The Verdict: If you're looking for a big family treat, a family staycation at The Four Seasons ticked all our boxes, with enough to keep big kids, little kids and grownups alike entertained. And with 25 percent off the second room in your booking, why not invite some friends and go together?
Rooms start at $3,180, inclusive of all free activities and buffet breakfast.
Read more: read our roundup of Hong Kong wellness staycations!