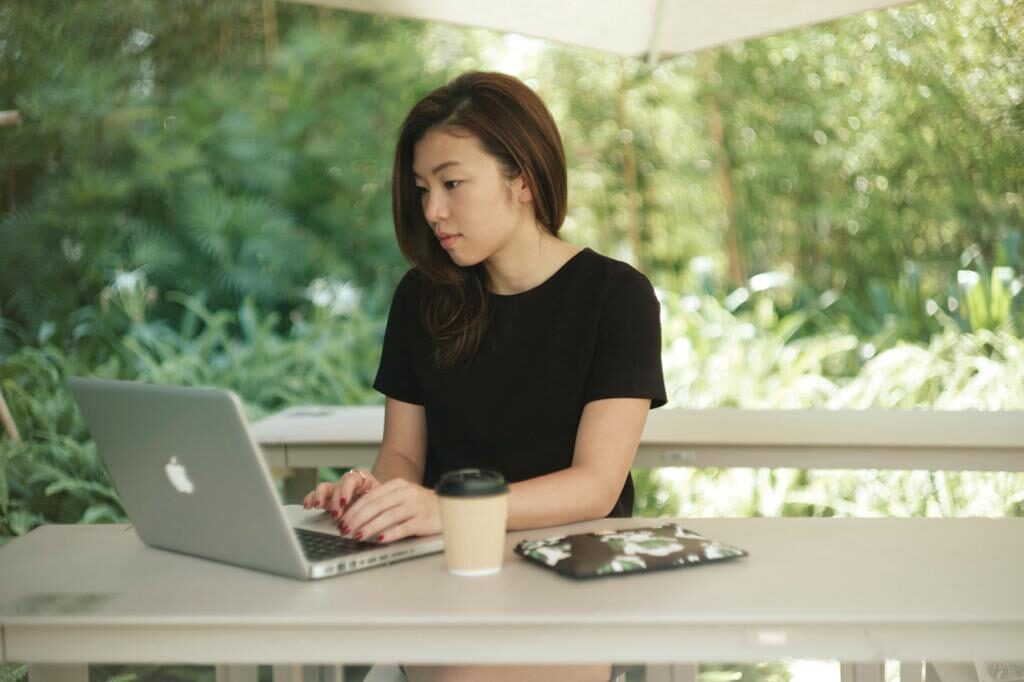 Launched during the pandemic, Sun & Moon is a popular day spa that combines their signature massage with holistic wellness experiences, from warm agate stone massage to singing bowls and TCM-inspired treatments. Combining reasonable prices with beautiful interiors, Sun & Moon has filled a gap in the market for affordable pampering in a soothing environment. Now with three branches located in neighbourhoods across the city, we speak to founder Suki Tsui about her entrepreneurial journey.
Your background is in interior design. Why did you decide to launch Sun & Moon?
My design business was badly affected by the pandemic. Projects were postponed and I couldn't even leave the city as borders were closed. I love massage – I make time for a treatment every week – but I was frustrated as I could never find a reliable place. Every time I found a great masseuse, they would move somewhere else. I was having coffee with my partner, and we decided to start new project based on our own interests outside of work. Our vision was to create a tranquil spa that was all about balance and harmony. Sun & Moon; yin and yang. We all need these elements in perfect alignment in order to achieve optimal wellbeing.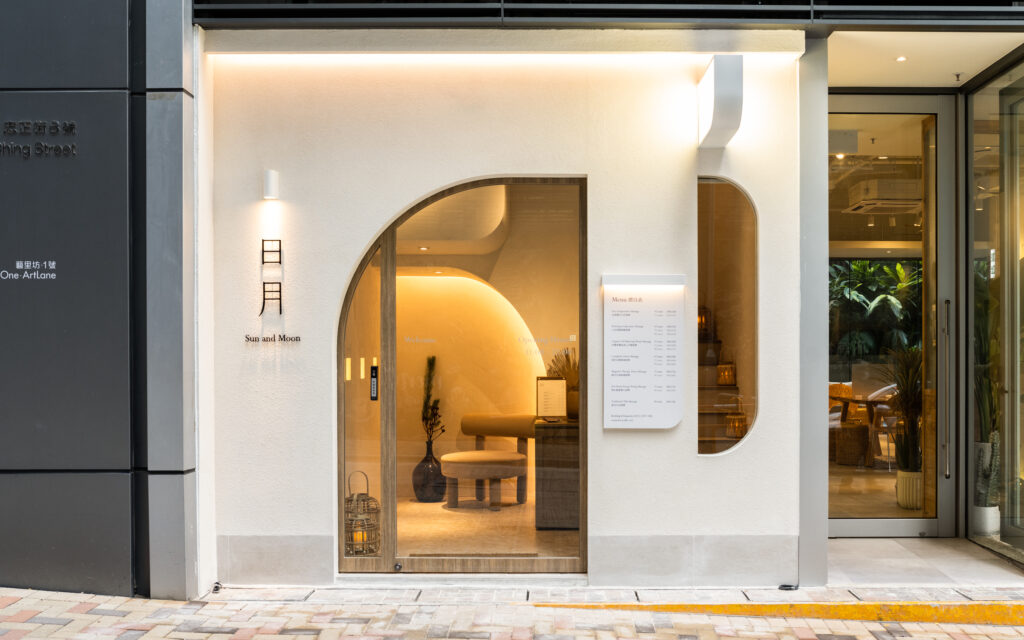 What was your vision for Sun & Moon?
We wanted to provide massage and wellness services, but at a higher level. Our goal is to offer hotel-level services at an affordable price, and in a beautiful environment. My partner and I combined our skills – I supplied the interior design and my partner brought their F&B and wellness operational expertise to the business. We want to set a higher standard in the industry, with consistent treatment quality, great design and highly trained staff.
Do you think good design can improve our wellbeing?
First of all, I think a clean and tidy place will put our customers' minds at ease. If you walk into a place and sense that it is bright and tidy, you can immediately start to relax. We didn't want to go for dark colours, so we stuck with neutral, earthy tones. We wanted to bring the clean lines and organic, homely feel of the Mediterranean to Hong Kong – this kind of aesthetic is hard to find in the city. You can feel a sense of comfort the moment you walk in.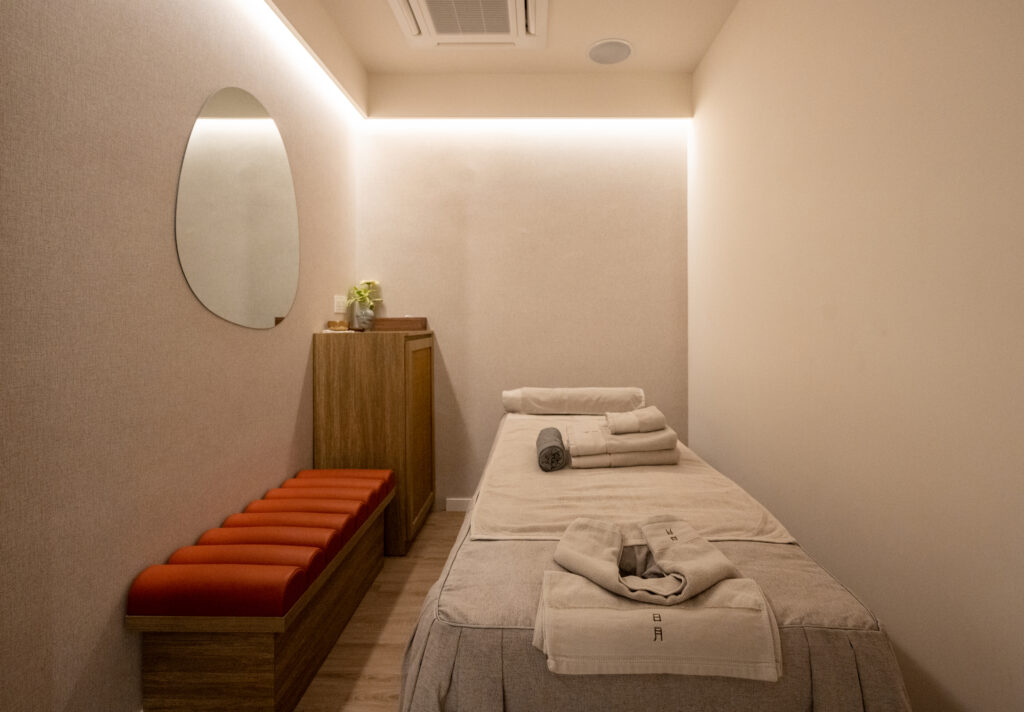 You opened three stores in two years. What was that like?
Our first store was in Prince Edward, and we were pleasantly surprised by the positive response from customers. We were full every weekend, and extended our opening hours – opening a little earlier and closing a little later – to keep up with demand. Some of our clients would come from as far away as Wong Chuk Hang. We looked closely at our demographics and where people were coming from, and decided to open up a second space in Sai Ying Pun. Most recently, we opened in Tsim Sha Tsui to maximise our capacity in Kowloon, as demand is high. We want to keep growing steadily, but not too quickly; it's important to maintain our standards. We plan each spa carefully, and make sure to open where our clients want us.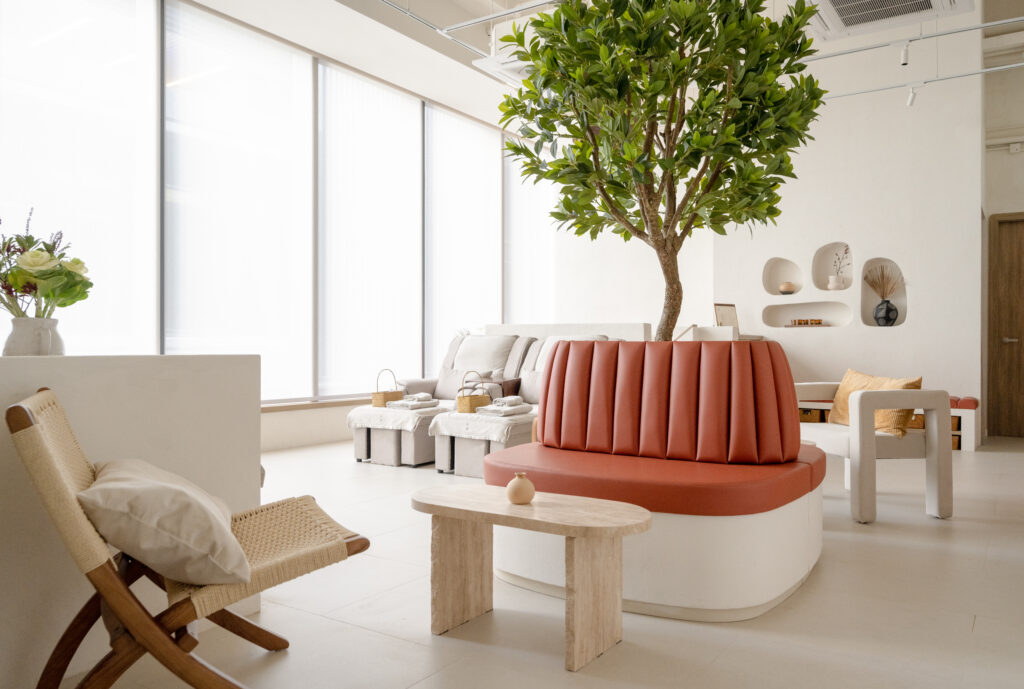 What was is like launching a business during the pandemic?
Running an operations and customer service-based business is very different to interior design. Every day involves a lot of communication with all the staff, from the front desk to the masseuses – we don't hire freelancers; everyone is trained in-house. During the closures, we still had to pay rent and salaries. Fortunately we opened later in the pandemic and only had to go through one mandatory closure. We kept money coming in with in-home and in-office services. On the plus side, we seized the opportunity to sign some competitive rental agreements. People thought we were crazy, but we were confident that Hongkongers love to be pampered, and that the market needed something that was both affordable and of good quality.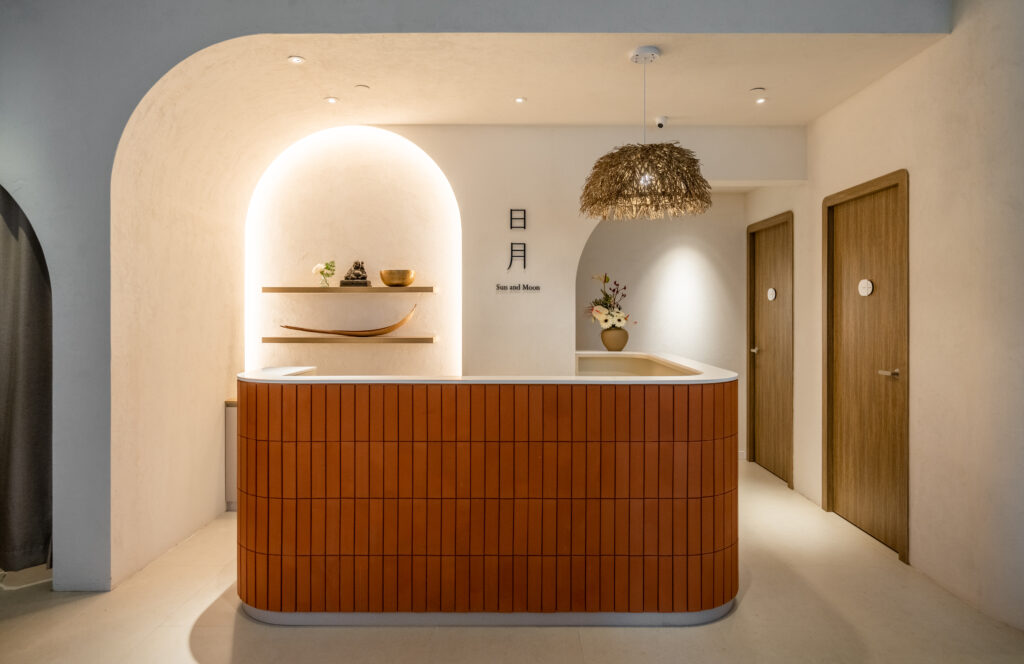 What else sets Sun & Moon apart?
A lot of spas out there offer all kinds of services – nails, beauty, lashes – but our main focus is on massage, and we look carefully at every aspect of the customer's experience to ensure that every detail is perfect. We welcome our guests with a floral foot soak and a wellness tea. The tea changes seasonally according to TCM principals; a lot of thought goes into it. It's the same with the foot spa – we change the ingredients seasonally to support your wellbeing. Our training is very extensive; we give all staff a handbook to ensure that we are delivering a consistent standard of service every time.
Any plans for 2023?
We are planning to open our fourth location this summer – I can't say where yet, but it will be outside of the city. It will be our biggest space so far, with breathwork classes and yoga in addition to spa treatments. A Sun & Moon retreat! It will be a high-end version of Sun & Moon, but still affordable.
In partnership with Sun & Moon