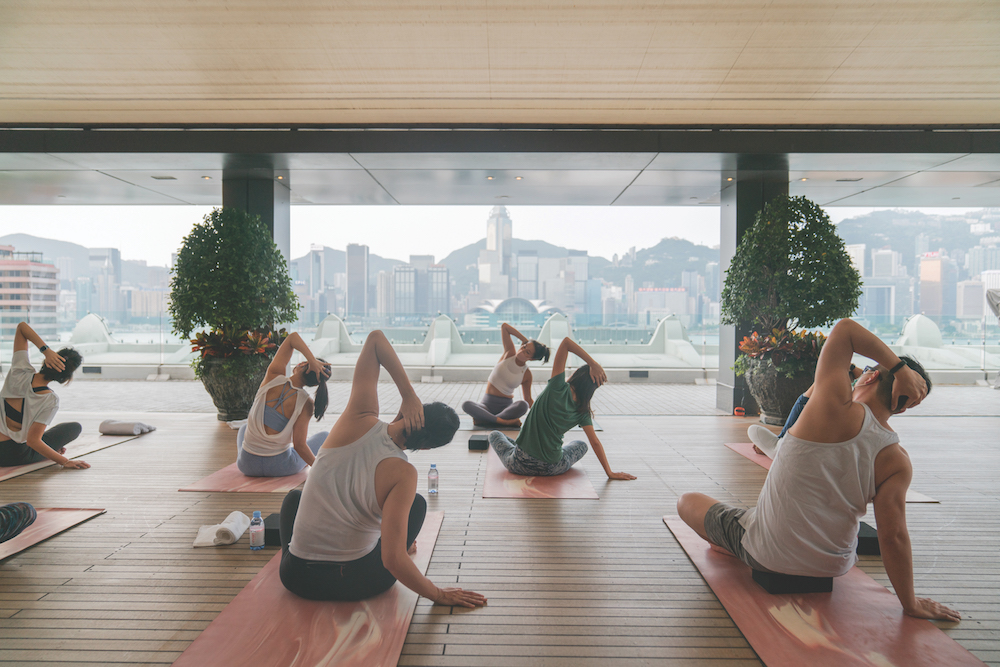 Ever thought about splurging on a staycation retreat right here in the city? Check out The Happiness Factory and its seasonal retreats at The Peninsula!
It's looking to be another staycation summer this year, so we're super grateful that here in Hong Kong we have the option to escape without having to leave the city! Local wellness retreats are becoming increasingly popular as a way for Hongkongers to reset and destress, and what better place to do so than overlooking the iconic Victoria Harbour from The Peninsula Hotel?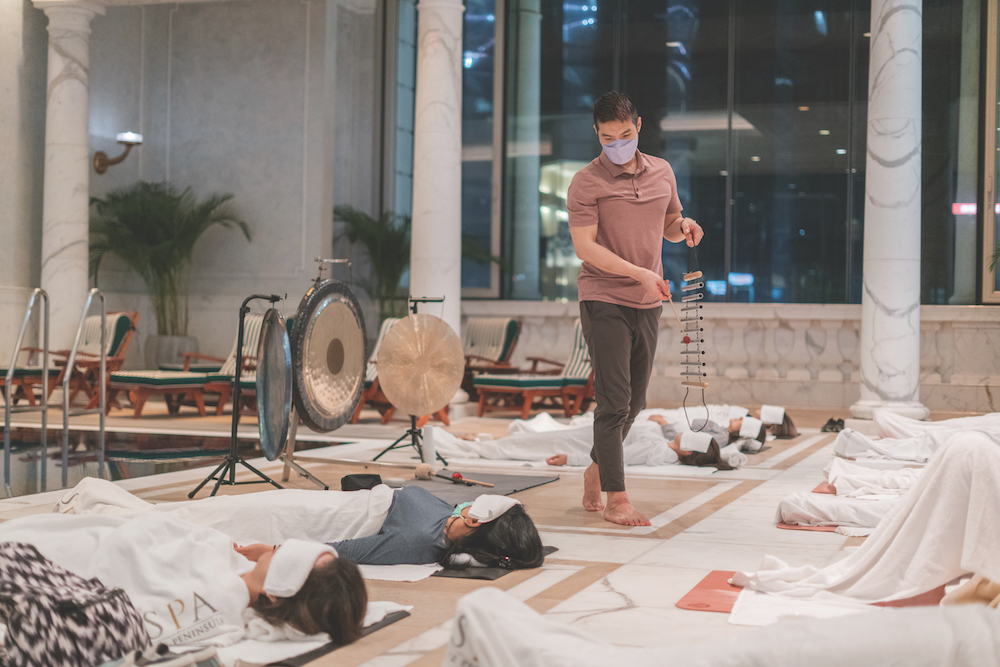 Happiness Factory was founded by Health & Wellness corporate executive Joyce Au-Yeung, to share her insights with those who want to perform better, or simply focus on their health and happiness. After selling out their inaugural retreat in April, Happiness Factory returns to The Peninsula on June 19-20 to bring together a community of like-minded people across four key pillars of wellness: sleep, nutrition, movement and mindfulness.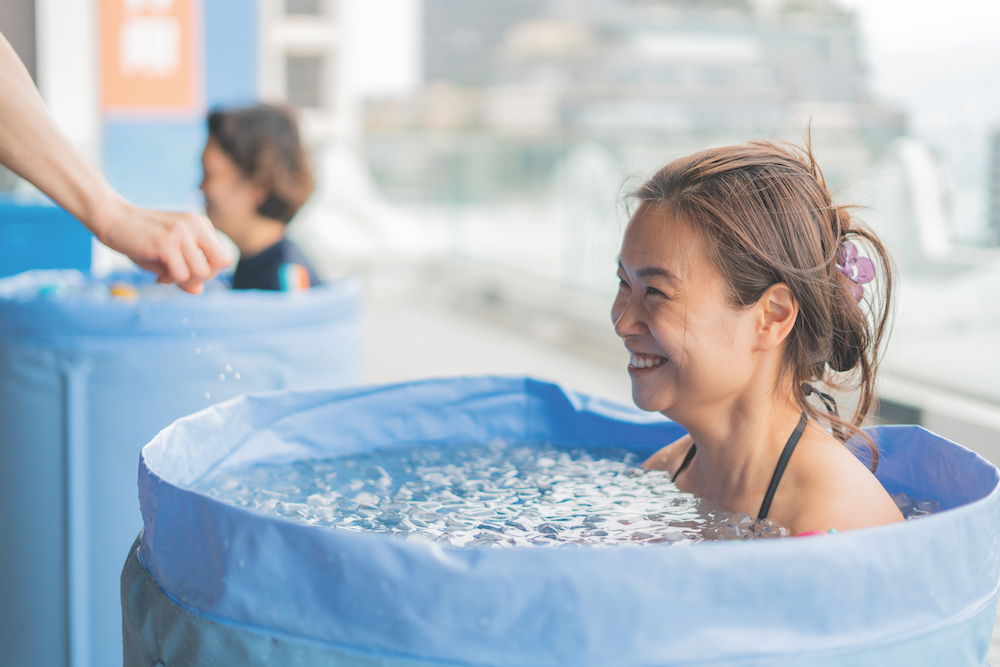 According to Eastern Philosophy, Summer is associated with a time of growth, movement and relationships, the key focus of the upcoming retreat. Taking place right before the summer solstice, this two-day recharge embodies these elements and focuses on unique experiences, enabling each guest to open up, receive and reinforce the magical energy of summer.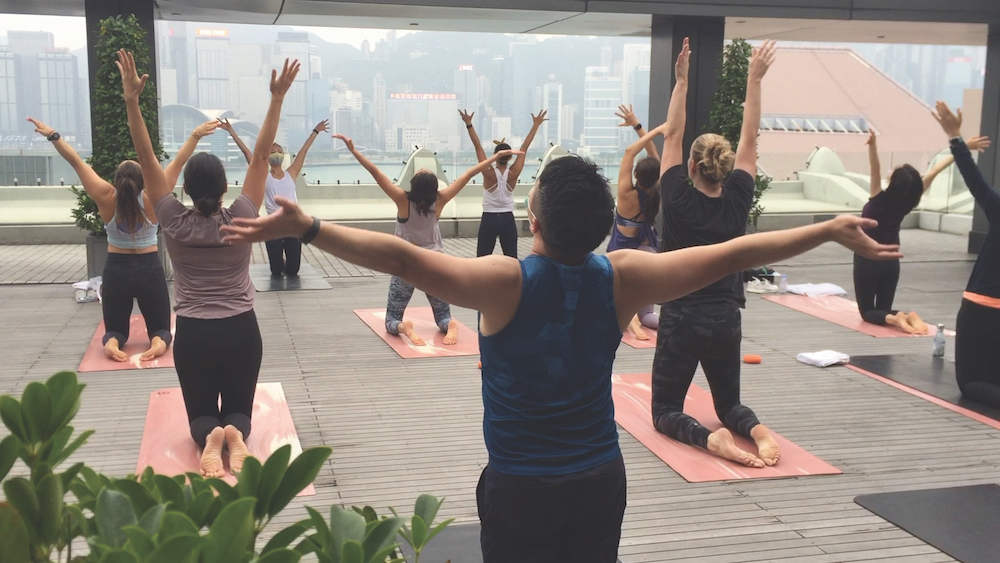 Over the weekend at The Peninsula, guests will supercharge their mind, body and soul with sessions led by top Hong Kong practitioners, including:
Integrated Heart-opening Flow and Chi Breathwork
Inside Flow
Mindful Connection and Movement with Purpose
Sleep Happy with Summerlicious Gong Bath
Summer Sunrise Yoga
The Wim Hof Method and Ice-Bath Experience
What did past attendees say?
'I felt re-energised and had the best sleep in a long time. As a full-time lawyer and busy mother of three young boys (including twins!), I'm glad to have taken time out to give my body and mind the chance to reset. It was definitely an invigorating experience!', Karen Chan, Legal Counsel at a global investment bank and mother of 3
'As a TRE (Tension & Trauma Release) teacher, I highlight the importance of finding ways to let go and listen to what our bodies are telling us. The retreat brought a fantastic range of tools to help with this and the stress and challenges we face, especially in these COVID times. The day after I definitely felt more energy for my three children (and husband!) and clients. The laughter in Inside Flow was definitely a highlight for me – focusing on the present, letting go of inhibitions but most of all having fun!' Emma Saunders, TRE teacher and mother of 3
Read our own verdict on the Happiness Factory retreat!
Essential Information
Date: June 19-20
Location: The Peninsula, Salisbury Road, Tsim Sha Tsui
Rates for a one-night stay and workshops:
$6,478 + 10% for single occupancy in a Deluxe Room
$9,778 + 10% for two based on shared occupancy in a Deluxe Room
For workshops only: $3,800 + 10%
For more information, email [email protected]
In partnership with Happiness Factory. Check them out on Instagram