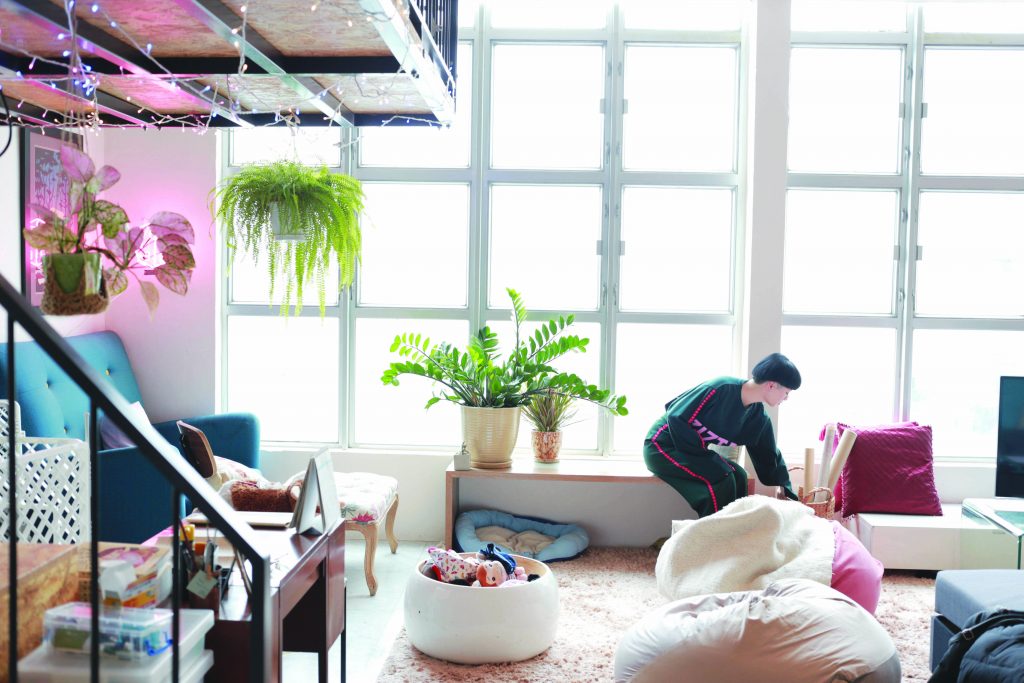 What does mindfulness have to do with interior design? The link between our emotional wellbeing and the spaces we inhabit is an obvious one, and something we've all experienced firsthand (when's the last time you were overjoyed to come home to a messy apartment?)
The scientific community agrees. A cluttered home environment has been widely shown to impact stress levels, as well as a spectrum of negative physical and mental health effects. A 2009 study by UCLA found that mothers who believed their homes were cluttered were more likely to suffer chronic stress; a 2011 Princeton study revealed that a visually busy environment negatively impacted decision-making; and in 2016 a study of college students found that students were more likely to reach for unhealthy comfort foods when confronted with a messy kitchen.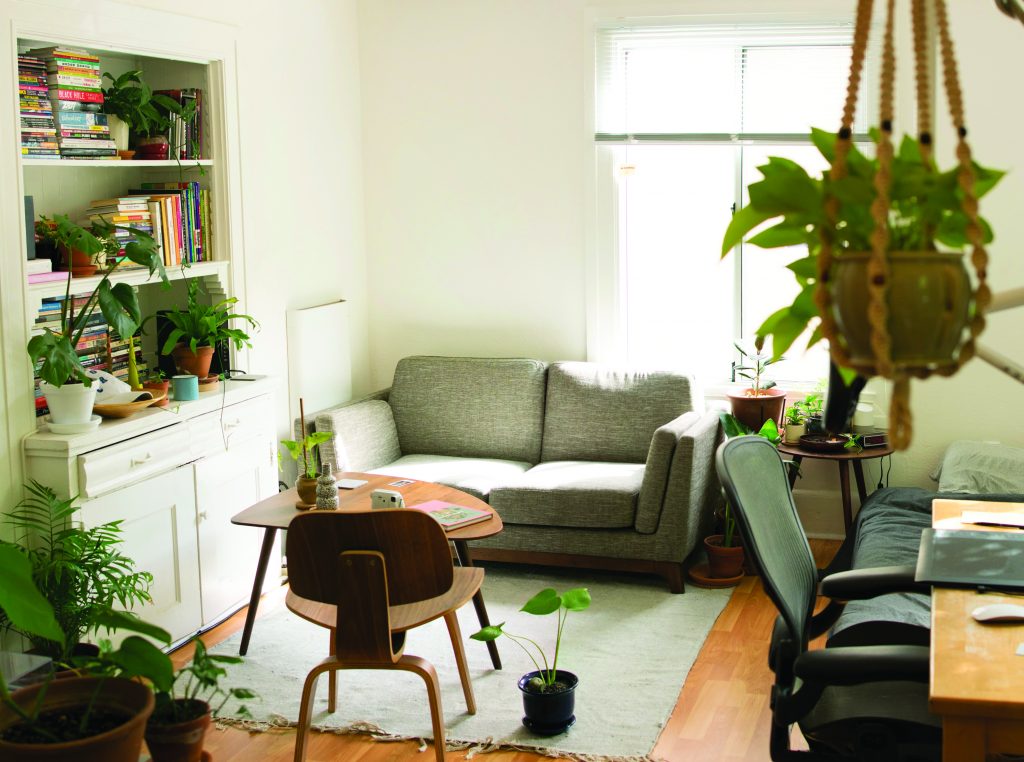 Things like colours, objects, elements, cleanliness and light are all factors that have been shown to have a real impact on our happiness levels, making the interior design of a space important to consider for day-to-day wellbeing.
"Our environment has a very close relationship to our health and the wellbeing of our physical and mental state," says Thierry Chow, an expert in feng shui, the Chinese practice of arranging a space to balance its energy flow, or qi.
"Having a good living space is essential to tapping into our best potential self, and ultimately, very good for our souls as well."
Imogen Dunn, a Hong Kong-based interior designer, agrees that the link between personal space and personal wellness are inextricable and fundamentally related.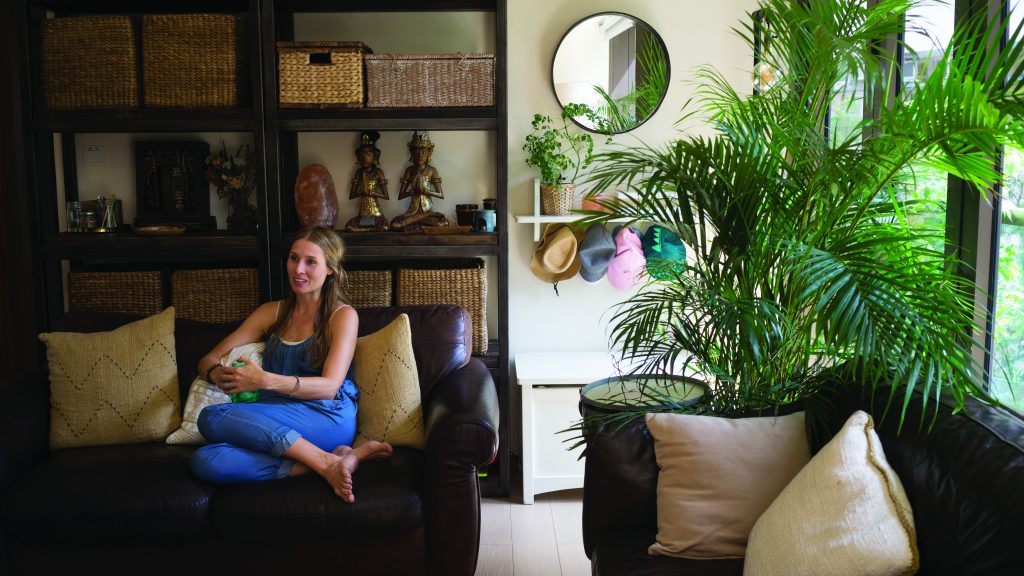 "Bringing wellness to a space means creating places that allow us to come back to our natural senses: appreciating the texture of a wooden table, or the embroidery on a cushion," says Dunn. "Wellness in a space for me means creating places in which we can live and work feeling our best."
Taking small steps to be mindful about the space you're in can have a huge impact on our happiness, which is why creating your own "happy place" could be your next wellness project. It could be the place you love curling up with a good book on a rainy typhoon day, a home altar where you practice yoga, or a plant-filled, fairy-light strewn rooftop where you entertain friends. All a happy place needs to do is turn a frown upside down. Here's how to make it happen in a few simple DIY decorating steps, straight from the mouths of interior design experts.
Decorate With Meaning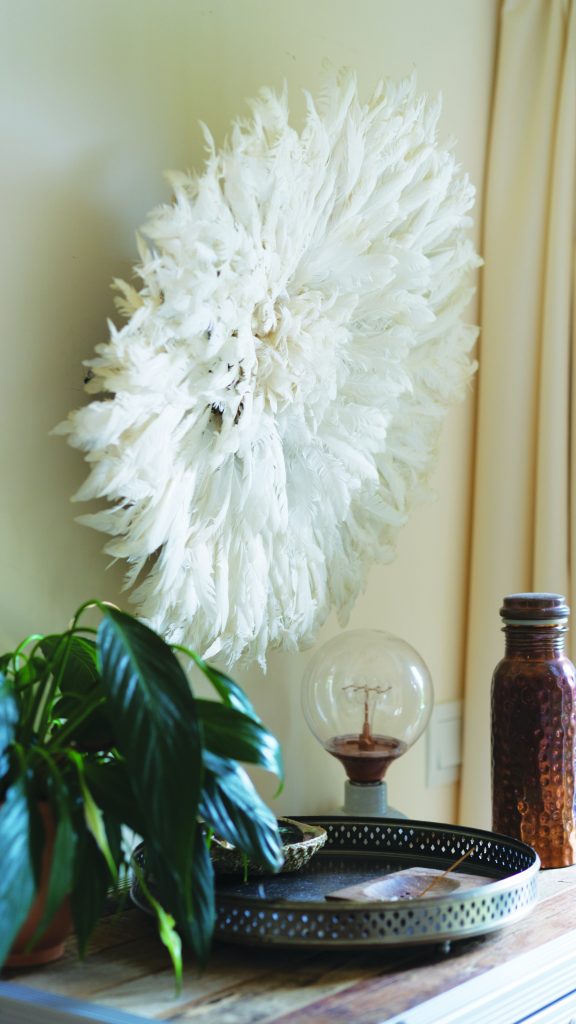 If you're anything like most Hongkongers, you probably have a sizeable inventory of mass-produced IKEA wares around your home. And while we can't begrudge anyone the excellent value of an EKTORP or VONSBÄK purchase, designers do suggest including items that have special meaning in order to personalise your space and infuse the interior design with positive associations.
"Super-charge your space with positivity," says Chow. "Place an object that has meaning to you, such as a family photo, a photo of your spouse, or a book with a positive title, somewhere in your space."
Lahra Tatriele, founder of the HK/Bali wellness retreat Fivelements, says she's made her bedroom her happy place through specially curated items that make her feel at peace. "The Buddha, crystal and family photos each remind me of defining moments in my life," says Tatriele, who also feels inspired by her book collection about interior design and inner beauty. "Collectively, this space brings me a deep sense of joy."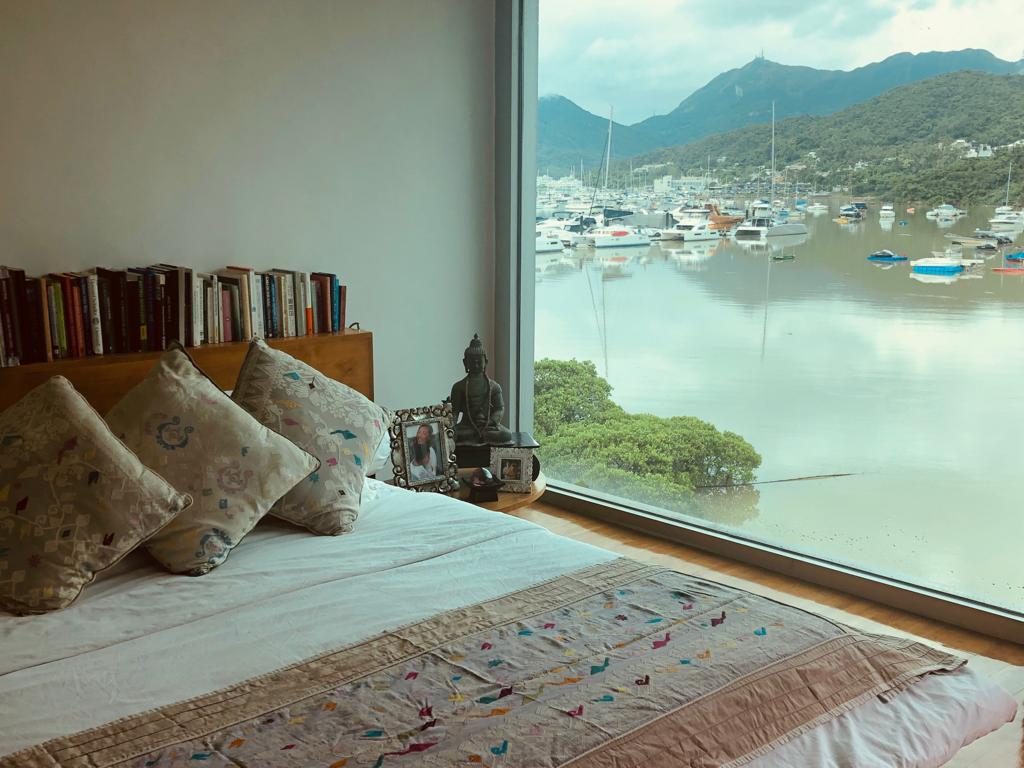 Dunn recommends identifying something you love, such as a beautiful vase, a souvenir from your travels, or a sentimental keepsake, then making it a regular part of your day. Find a place where you spend time daily to put this special item, a place where you feel able to stop for a few moments: waking up, going to sleep, somewhere you know you will be able to appreciate it often.
Invest in Plants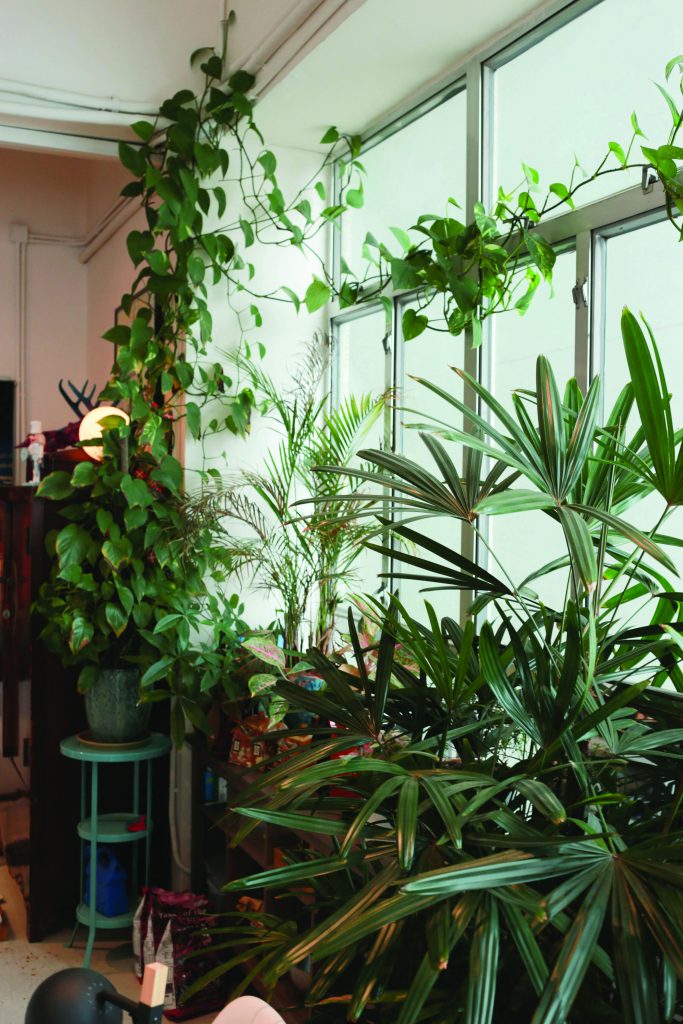 Plants are proven to be amazing additions to any home. One study by NASA suggests that plants are capable of removing up to 87 percent of air toxins in just 24 hours, making them a great natural air purifier. More than just functional, however, plants have also been shown to improve our concentration, reduce stress levels and boost our mood.
"Adding plants to a space is one of the simplest yet most impactful things you can do," says Dunn. "I'm not green fingered at all, but I love browsing the flower markets, enjoying the beauty of what people have nurtured and grown."
Read more: The Best Plants To Buy For Your Hong Kong Home
Add Some Colour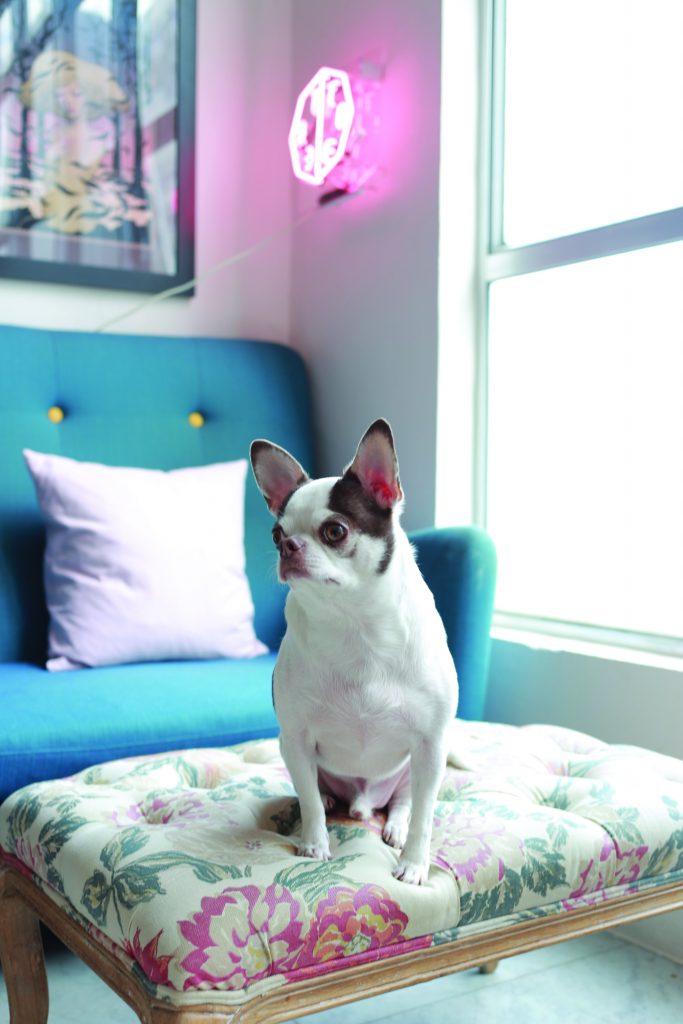 Colours affect our mood, and it's important to choose wisely when cultivating a space that's designed to make you happy. Studies have shown that using warmer shades of yellow and orange boost creativity and inspire relaxation, while light blues and greens have a calming effect.
Chow suggests having some fun with your colour choice, opting for hues like yellow, pink, orange and purple that will energise your space.
But be careful not to overdo it; according to Dunn, overusing colour is one of the most common mistakes people make when decorating.
"Walking into a space and being faced with a lot of competing colours and patterns feels stressful and overstimulating," she says. "Choosing natural colours and materials as the foundation for a space, with consciously chosen splashes of a favourite colour or pattern, creates a sense of personal style without it being overwhelming."
Declutter Your Home
According to Chow, to best serve the energy of your space, it's recommended that you "purge" every few months, getting into a regular habit of decluttering your home. "Donating or getting rid of things that no longer serve you will help to open new space for yourself, as well as opening new space for your mind." Chow also recommends keeping entrance ways, doorways, pathways and desktops tidy, to keep that qi optimally flowing.
Dunn also admits that allowing piles of stuff to build up impacts her ability to feel relaxed, especially challenging in a city like Hong Kong where space is so limited.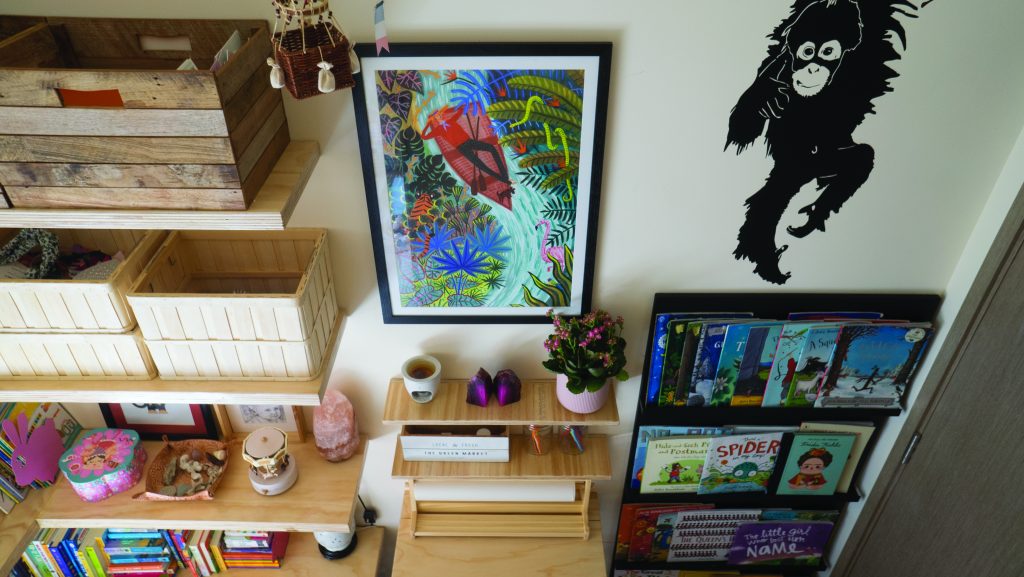 "Creating a structure in a space is impactful: assign places to store the things we need to keep, and space to regularly sort and let go of the things we no longer need. Reducing the amount of clutter allows a space to flow, to feel more balanced and harmonious."
Light Up The Room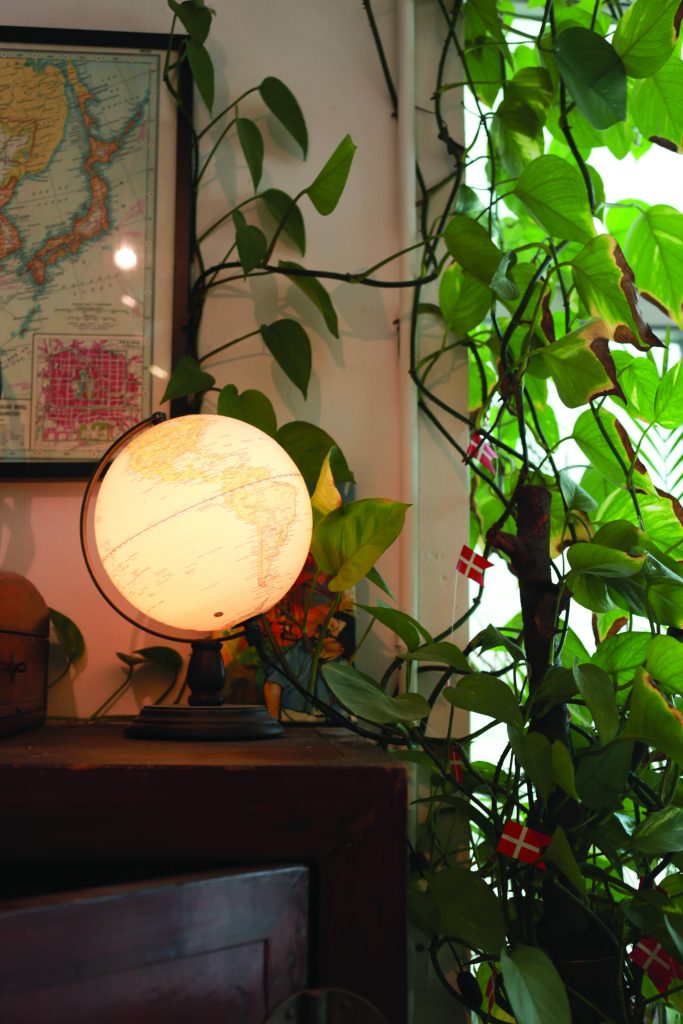 Creating a sense of light in a space goes a long way to improving its ambiance, and Dunn emphasises the need to nurture the natural light a space has. "Sunlight is essential to the well-being of our bodies, we need exposure to it every day as an essential ingredient to overall health," she says. Dunn advises taking our cues from the sun, ditching any harsh lighting in favour of things that mimic the sun's warming energy. "Our bodies naturally function with a circadian rhythm attuned to the rising and setting of the sun, and bright overhead lighting is stimulating and confusing for this natural cycle," says Dunn.
"Introducing low level lighting, or the atmospheric glow of candles, into a living room or bedroom in the evening supports the body to relax and feel ready for sleep."