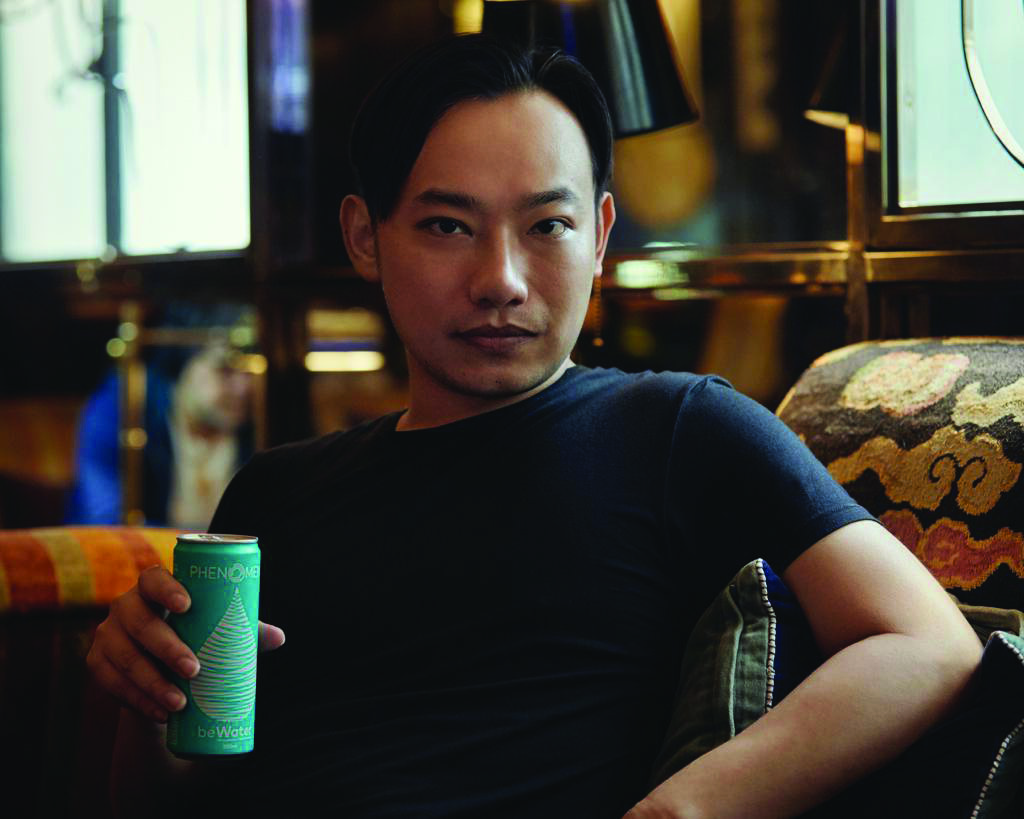 Christopher Liang is on a mission to change how Asia – and the world – consumes water. His latest venture, (Phenomenal) beWater, is a simple yet groundbreaking idea to ditch plastic bottles and transition to canned water instead.
A shocking 5.2 million plastic bottles are thrown away in Hong Kong each day, and according to local environmental NGO The Green Earth, only 14 percent are recycled. A sustainable solution is sorely needed, and serial entrepreneur and social advocate Christopher Liang is set to tackle the problem head-on with his game-changing concept: (Phenonemal) beWater.
The owner of a beverage distribution company, Liang saw the scale of the plastic bottle problem in Hong Kong and Asia, and was determined to do something about it. "Aluminium cans are one of the most sustainable packaging options for fast-moving consumer goods, but somehow no one had thought about canning water itself, arguably one of the most precious resources on earth," he says.
Why Aluminium Cans?

"Aluminium is widely recycled, and can be reused multiple times. In fact, around 75 percent of cans in circulation now are made from recycled materials, and because you don't need to produce labels, it's even more eco-friendly. In a way, it's reinventing the wheel," he explains.
Manufactured in Saigon, beWater is sourced from municipal water supplies, before undergoing a thorough reverse osmosis filtration and UV-C sterilisation process. beWater collaborates with the best in industry partners to ensure its refined quality using sophisticated filtration technology supplied by Japanese distillers Fujiwa, and manufacturing support from The Ball Corporation, an industry-leading aluminium packaging conglomerate and Fortune 500 company.
Eventually, Liang plans to establish beWater as an industry leader in Southeast Asia, taking 15- 20 percent of the market share for packaged water within five years, and in doing so, saving significant amounts of SUP bottles from the landfill per year.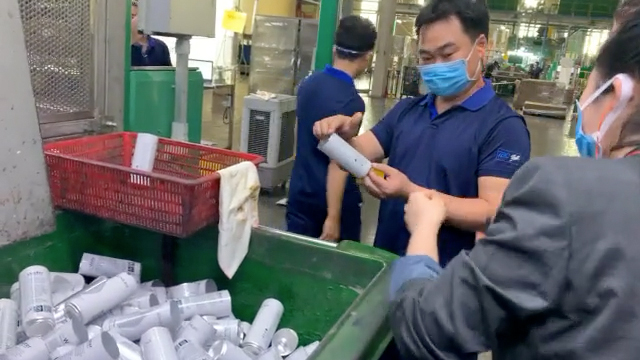 The Path To Success
Right now, Liang's goal is to win over businesses and distribute beWater in hotels and gyms. He has already inked agreements with Accor Hotels and The Intercontinental Hotel Group to offer beWater to hotel room guests. "Our packaging is very attractive, and the size of the cans is very convenient for minibars," says Liang. "We are able to deliver a stylish, premium product while helping hotels achieve their sustainability commitments," he adds.
And it's not just about moving away from plastic packaging; beWater is also committed to following through and ensuring that every one of their cans are recycled and reused. "We visit our vendors every month to collect used cans so we can ensure they're being properly recycled," says Liang. "It makes perfect sense for brands to collaborate with us, as they can apply for government grants to help build infrastructure for sustainable initiatives. And this is what consumers want, too – more sustainable options that aren't harming the planet."
Once the brand is well established, Liang's next step is to seek distribution in leading supermarkets. "We want to change people's habits. Instead of reaching for yet another plastic bottle, they can reach for a can instead," he says. "Everyone drinks water. So if we can just adjust this simple habit, the environmental benefits will be huge."
Beyond the environmental aspect, there are other benefits to drinking beWater that Liang is hopeful will attract Asian consumers. "In certain parts of Asia, people also want reassurance that the water is safe to drink; a lot of filters aren't as effective as you might think. Our water is certified safe and drinkable according to stringent international standards – and is well below acceptable maximum levels for contaminants."
It's a lofty mission, but one that Liang is passionate and driven to carry out. "It's simple: we want to create a healthy, great-tasting and truly sustainable water with a balance of minerals and a low carbon footprint," he says.
Phenomenal-beWater is coming soon to a minibar or a high-end supermarket near you – and we couldn't be more excited.
Offered in Partnership with Bewater and Ball Corporation (2022)