Punch Above Your Weight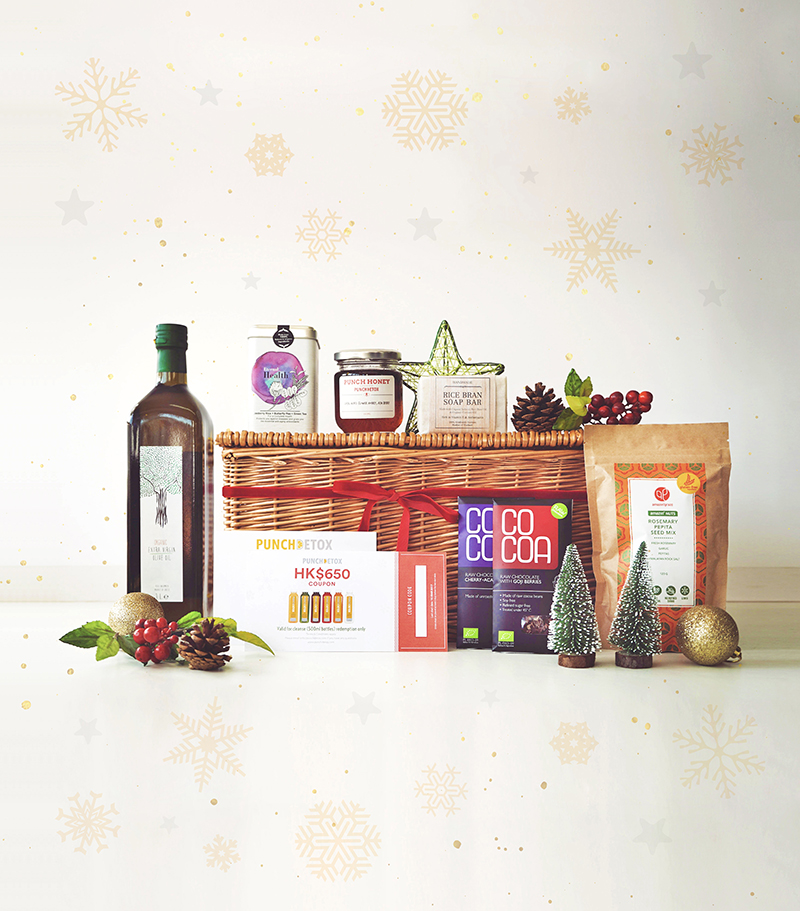 The holiday hampers by Punch Detox are always a gorgeously curated collection of healthy treats. Think raw chocolate, olive oil, granola, toiletries, nut butters, tea, organic wine… and a juice cleanse voucher to kick-start your new year.
$1,980 (L) or $980 (S). Order online at punchdetox.com.
Ethical Elves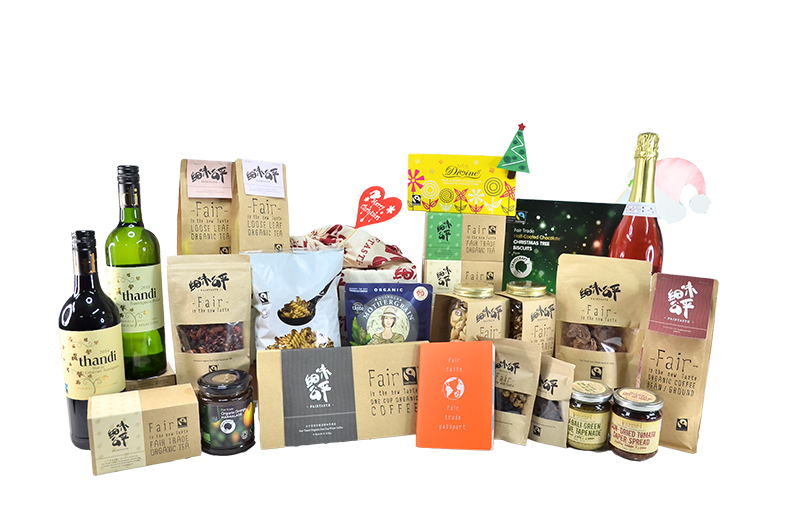 Ensure that your hamper is all fairly traded this year with a gift from Fair Taste. This company works with local and overseas fairtrade brands to create hampers that benefit social enterprises or provide good conditions for its workers. A lot of FairTaste's products are also healthy and/or organic.
Shop Local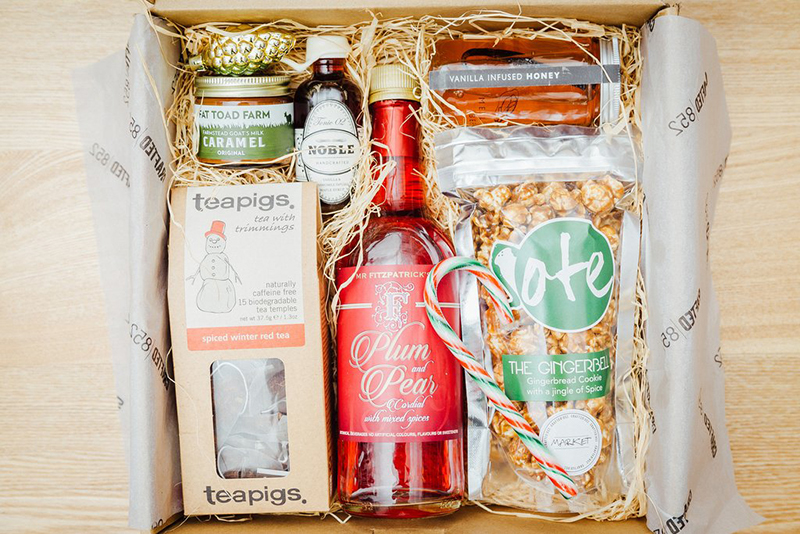 Local food brands Chemsi nut butters and Sow Vegan plant-based snacks are joining forces to create a tasty hamper filled with locally-made treats. Chemsi offers a jar of original almond butter and a jar of cinnamon maple almond butter, while Sow Vegan has included a jar of pistachio cranberry granola, a gingerbread spiced syrup and a packet of dehydrated fruit chips. Only 50 hampers will be made available from December 1 onwards.
$399 from chemsi.co and www.sowvegan.com.
Boxing Day
Artisanal food distributor Crafted 852 has launched Christmas in a Box, featuring a regularly rotating lineup of gourmet products from small-scale producers from Hong Kong and overseas. Any given set can include anything from tea, honey and cordial to gourmet popcorn, all presented in a stylish, minimalist box.
$550 from www.crafted852.com.
Go Nuts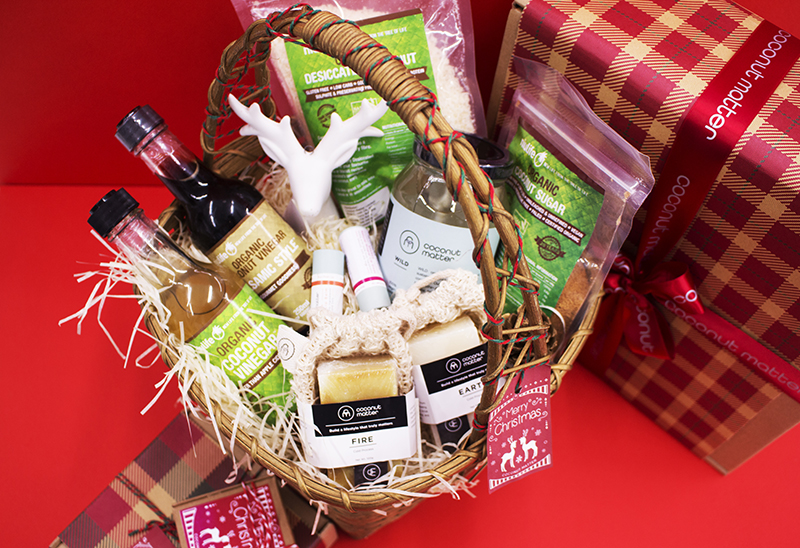 Got a friend who's loco for coco? Coconut Matter's seasonal hampers are packed with everything coconut you can think of. Their deluxe wellness gift box includes a big jar of coconut oil, coconut vinegar, coconut amino sauce, lip balm, soap, coconut sugar and dessicated coconut.
$1,088 from coconutmatter.com.
Gluten, Begone!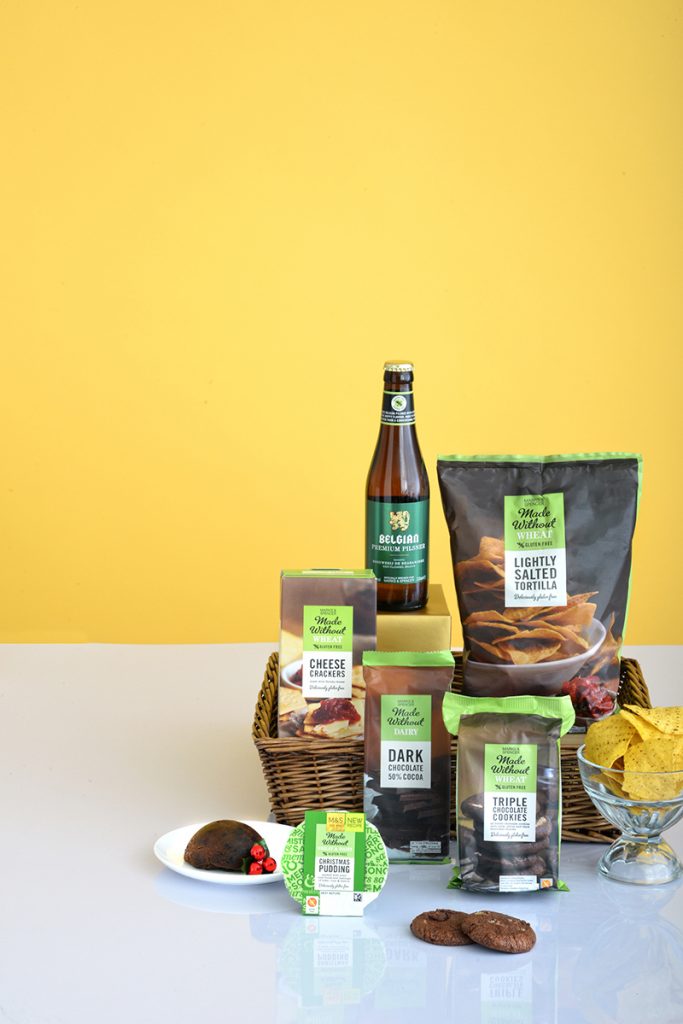 Got a friend who's celiac? Marks & Spencer has a fab gluten-free hamper that includes a Christmas pudding, beer, chocolate cookies, crackers, cocoa and tortillas.
$249 from Marks & Spencer outlets citywide, including 22-28 Queen's Road Central, 2921-8323, marksandspencer.com.hk.
Spice-in-a-box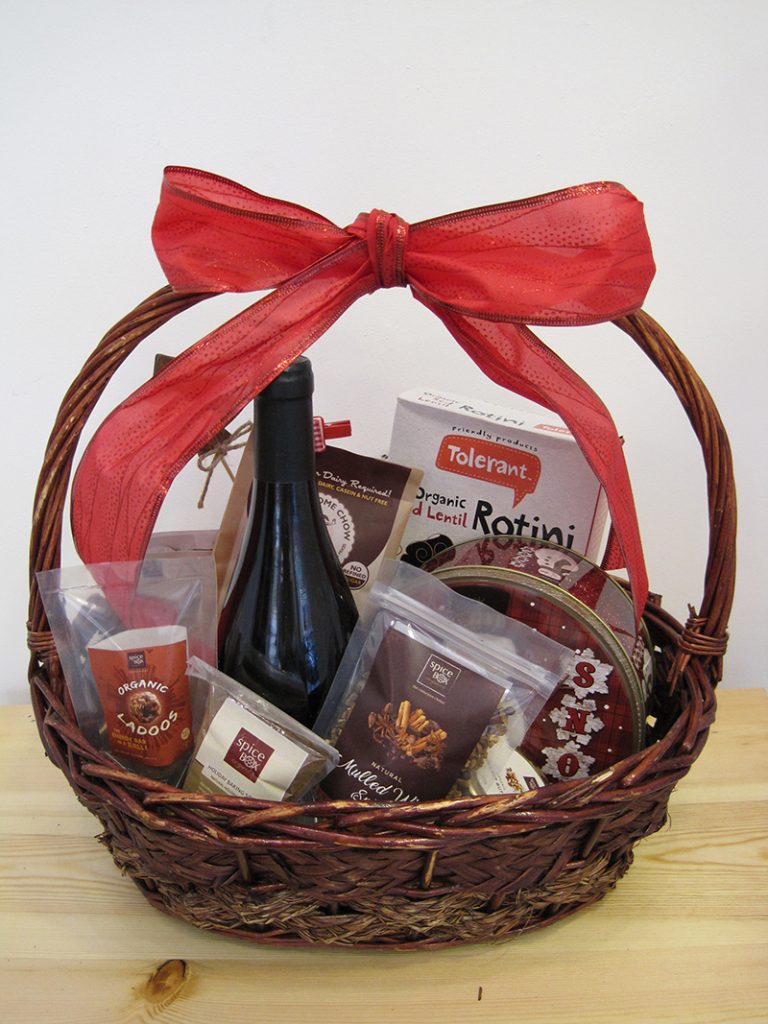 Spicebox Organics will pretty much pack anything you like into a hamper, but if you're short on inspiration, this pre-made basket should do the trick. It contains mulled wine spice, baking spice, a nut butter of your choice, assorted gluten-free cookies, baking mix and red lentil rotini, red wine, truffle sauce and ladoos, a type of indian dessert.
$870 from Spicebox Organics outlets citywide, including $50 from Spicebox Organics, 72 Third St., G/F, Shop K, Fook Moon Building, Sai Ying Pun, 2568-2728, spiceboxorganics.com.