Studies show that the best way to commit something to memory is to write it down. That's right: good old pen and paper is making a huge comeback when it comes to planning and productivity, and we are so here for it. Check out some of the next-gen planners to help you get your to-do list and personal goals on the right track.
Achieve your goals with Passion Planner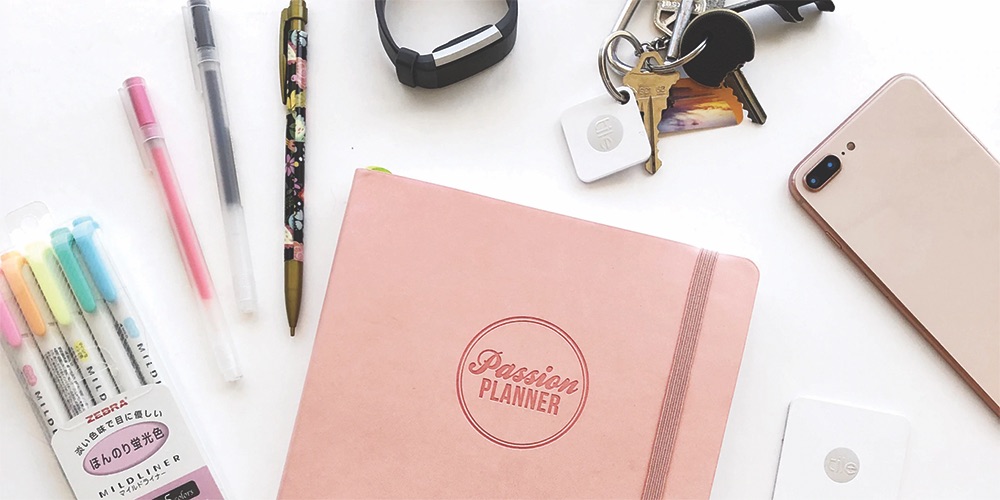 Passion Planner's organisers are a great way to lay out your daily and monthly schedule, as well as take stock of your short-, medium- and long-term goals. This planner includes prompts to identify things you'd like to achieve, then helpfully breaks them down into reachable sub-goals. You choose a "game-changer" every month, one of your goals that you'll work towards throughout, keeping you accountable and on track. There's also space for notes and planning, as well as weekly, monthly and biannual prompts to help you reflect on how you're doing. Available in calendar, academic and undated formats, they'll also send PDFs to anyone who'd like to try it out before they buy.
Stay positive with the Happiness Planner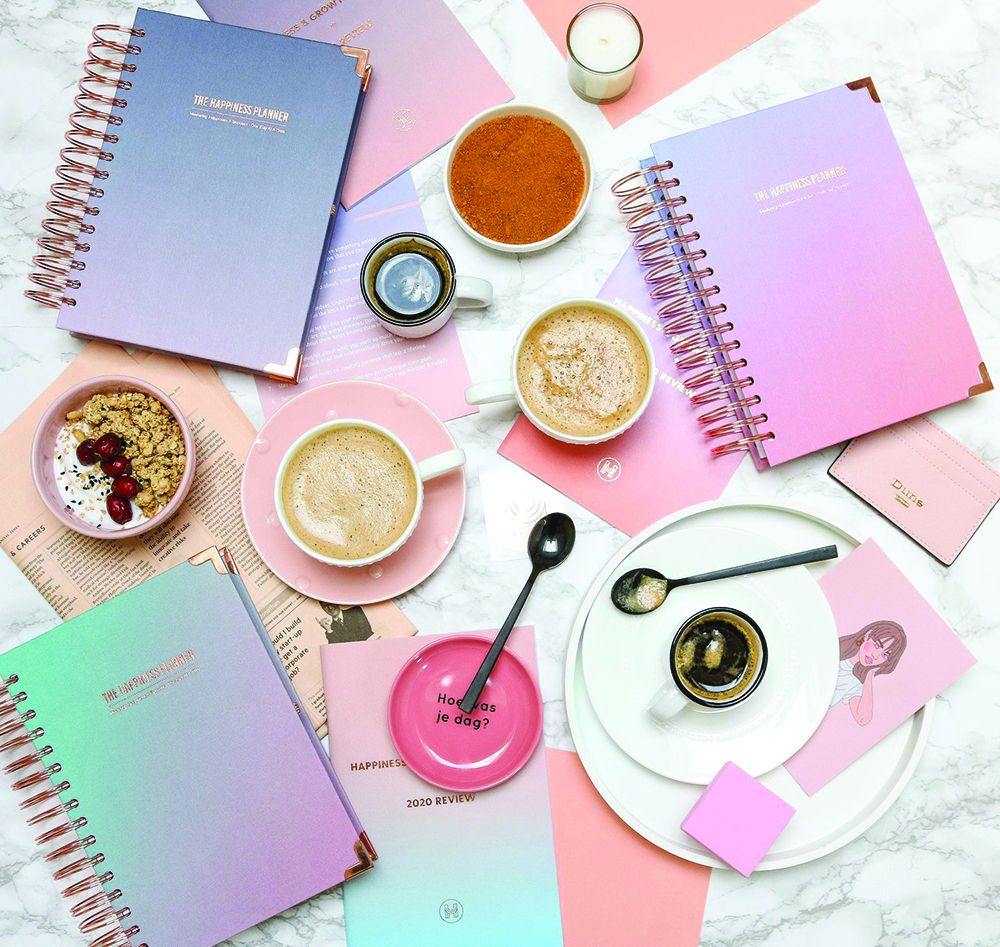 The Happiness Planner is a mindful daily journal with an emphasis on being finding positivity in your day-to-day life. It asks you to identify the areas in life that make you happy or unhappy to become more aware of your needs, and through daily gratitude practices, slowly change any negative mindsets. These eye-catching pastel planners (which also come with a matching pen and paper clips!) will take you through a full 365 days, but if you just want to try it out, a 100-day, undated version is also available.
thehappinessplanner.com
Set Daily Priorities with the Full Focus Planner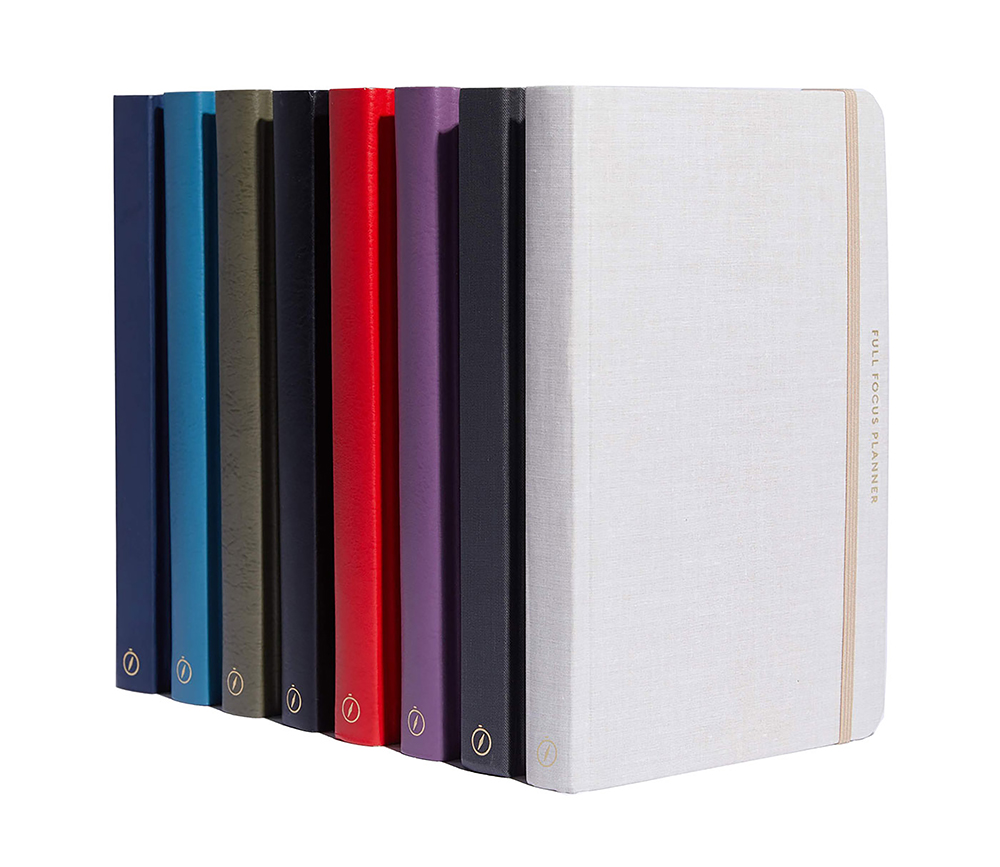 This hardback planner doesn't look out of place at work or in a meeting, but it offers its owner much more than just a place to jot down notes. From leadership guru Michael Hyatt, the Full Focus Planner is customisable to your needs, providing online tutorials to help you build a scheduling system that best works for you. You'll find the standard goal-setting fare, as well as pages for recording your daily rituals, weekly previews, quarterly reviews – a full focus view of your life as you go through the year. This one differs from other planners as it's a subscription model; every quarter you'll be sent a new book.
Stick to your Fitness Goals with the Commit30 Fitness Journal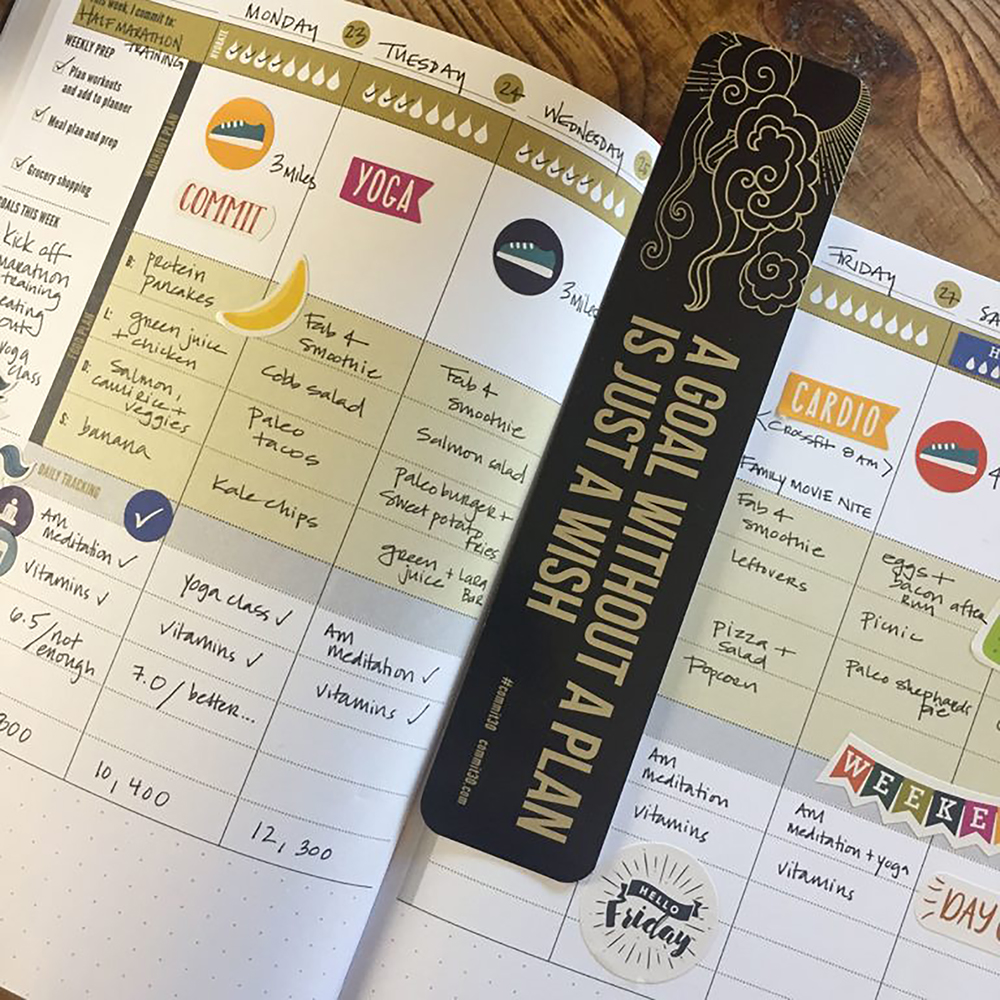 If you've got a big race or fitness event coming up, this planner breaks down into movement, nutrition, and mindfulness sections to help you stay on track in the lead-up to the big day. With a similar colourful layout to its predecessor, the Commit30 planner, this fitness-specific version features calendars to schedule your training, meal planning and shopping, as well as space for setting your own 30-day challenges. This version comes with customisable rows to track everything from steps taken to carb intake.