Next Door Cafe & Bar serves up casual healthy cuisine in Causeway Bay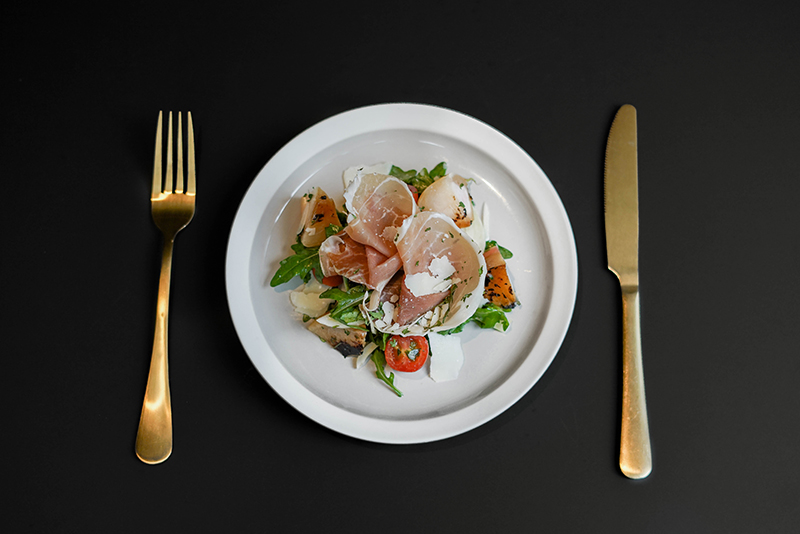 Located in the rather swanky new Lee Garden Three in Causeway Bay, Next Door Cafe & Bar is the creation of head chef Bryan Nagao in collaboration with design company BoConcept, which supplied the restaurant's chic funishings. The dining area is light and spacious, with soft marble and a minimalistic design, while outside there's an almost unheard-of 800-square-foot terrace. But what about the food, we hear you cry? This casual restaurant isn't just style over substance. A hearty salad bar with rotating seasonal options each day mean there's something for most tastes, and is pleasantly diverse without being overwhelming. It also offers a selection of cold-pressed juices at prices you won't baulk at.
Unit 206-210, Lee Garden Three, 10 Hysan Avenue,  Causeway Bay, 2606-6665, www.nextdoorcafe.com.hk.

Emporio Antico rebrands as a health-conscious fine-dine in Wan Chai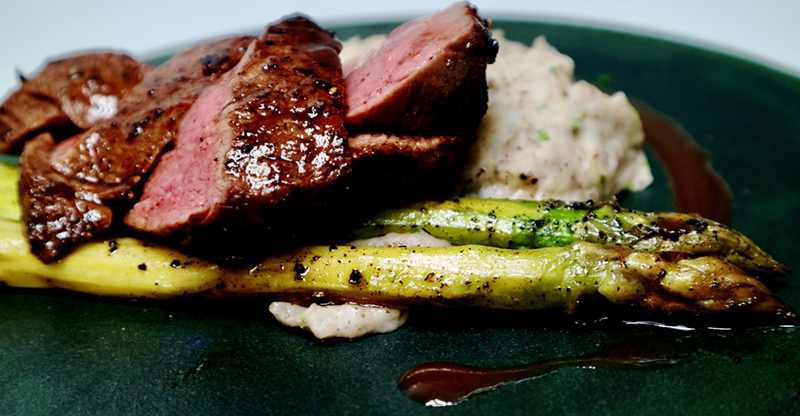 Known on the foodie scene for importing decadent ingredients such as caviar and truffles, you'd be forgiven for thinking there wouldn't be anything on the menu for health-conscious diners at Emporio Antico, a food import company that also runs a restaurant in Wan Chai. But looks can be deceiving. Under the helm of new Executive Chef Mike Boyle, Emporio Antico's new lunch and à la carte menus have pivoted towards wellness while still giving you something to savour. The restaurant is still very much a fine dine, but it has switched out certain offending ingredients and replaced them with lighter options to keep sugar and excess calories to a minimum. From Caesar salad made from kale and sourdough croutons, to a super fresh heirloom tomato salad with avocado and goat's cheese, you'll find healthier cooking methods and quality ingredients that don't compromise on taste. Desserts, including a dark chocolate cake and a British-inspired berry trifle, are made with refined sugar alternatives so you can finish off your meal guilt-free. In addition to the à la carte menu, Emporio Antico has a daily lunch buffet with a main course option ranging from $138 to $238.
18F/ 239 Hennessy Rd., Wan Chai, 2387-7168, www.emporioantico.com.
Delish pita lunch set at Bedu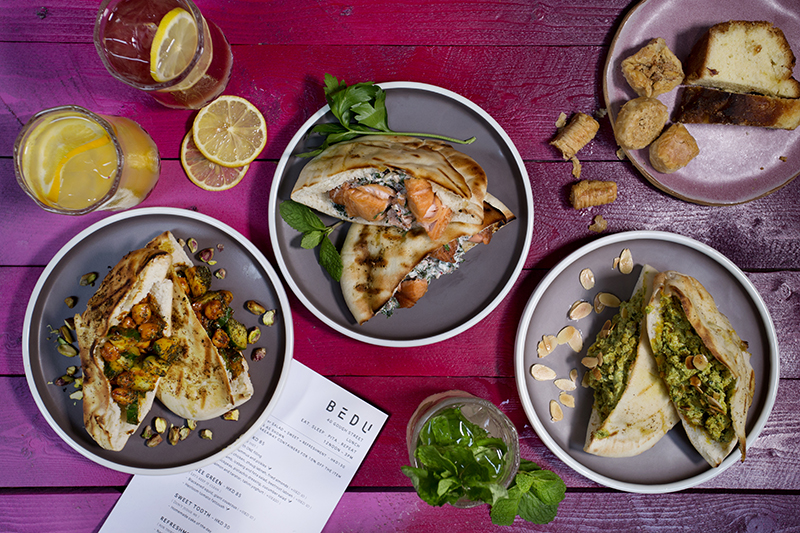 Lunching on Gough Street? Newish modern Middle-Eastern restaurant, Bedu, has just launched its new "Eat. Sleep. Pita. Repeat." lunch menu. Offering five stuffed pitas to choose from, for $130 you get to pick your pita (or salad, if you're swerving carbs), plus a sweet treat and drink. Veggies will love the falafel, tahini and hummus, or harissa chickepea and cucumber offerings, while carnivores can opt for salt-baked lamb with beetroot labneh, spiced chicken with fried almonds, or crispy salmon with tahini yoghurt. Yum!
40 Gough St., Central, www.bedurestaurant.com.