Take a Bayta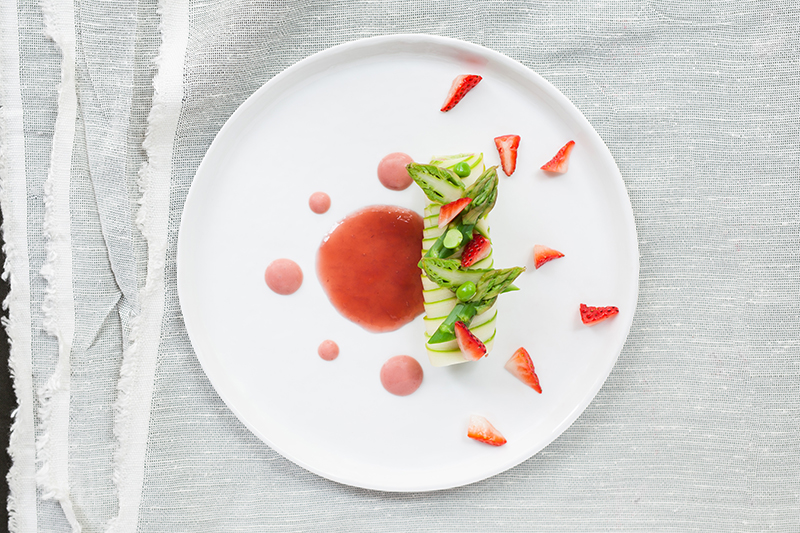 We love us a fancy meal and all, but all too often a multi-course gourmet meal leaves us feeling sluggish. On your next date night, pay a visit to Bayta, an intimate, Mediterranean-inspired fine dine on the Western edge of Hollywood Road (where furniture store Deem used to be) that offers a small but well curated menu at $650 for three courses, or $490 for two. Operated by a vegetarian chef, Bayta has plenty of locally sourced veg-friendly offerings and lean proteins to keep health enthusiasts happy. For starters try the signature asparagus cannelloni (pictured), before moving onto the vegetable couscous with beetroot patty and baby carrots, all plated pretty as a picture. For carnivores, try the rack of lamb with Lebanese eggplant cake, the seared tuna with stuffed vine leaves, or the sea bream la plancha. It's the sister restaurant of La Cabane, so expect a great organic wine list to pair with your meal.
252 Hollywood Rd., Sheung Wan, 5597-9939, www.facebook.com/baytahk.
We're Coming Home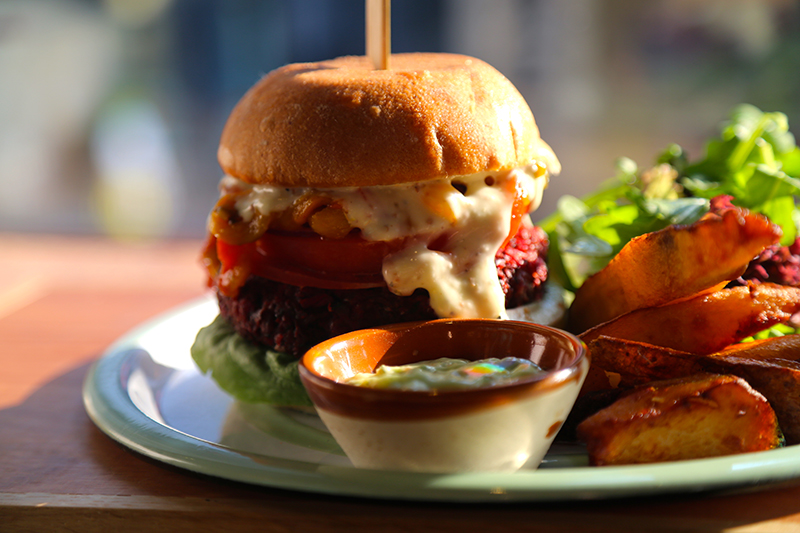 As if you needed any more confirmation that the healthy living movement is here to stay, HOME Eat to Live has just opened up on Des Voeux Road. A two-storey vegetarian and eco-conscious concept and member of ZS Hospitality Group, this new spot wears its heart on its sleeve: it's committed to reducing waste, recycling its trash, using biodegradable takeout packaging, and sourcing locally and organically where possible – it even has its own rooftop farm! As for the food, expect wraps and open-faced toasts, smoothies, organic wine and beer, veggie burgers (the pumpkin patty is a real crowd-pleaser) and salad bowls. Plus there's a raw dessert counter on the ground floor, with plenty of space to chill. We love it!
Shop G01-101, Nexxus Building, 77 Des Voeux Rd., Central, 2777-4777, www.homerestauranthk.com.
Beast Mode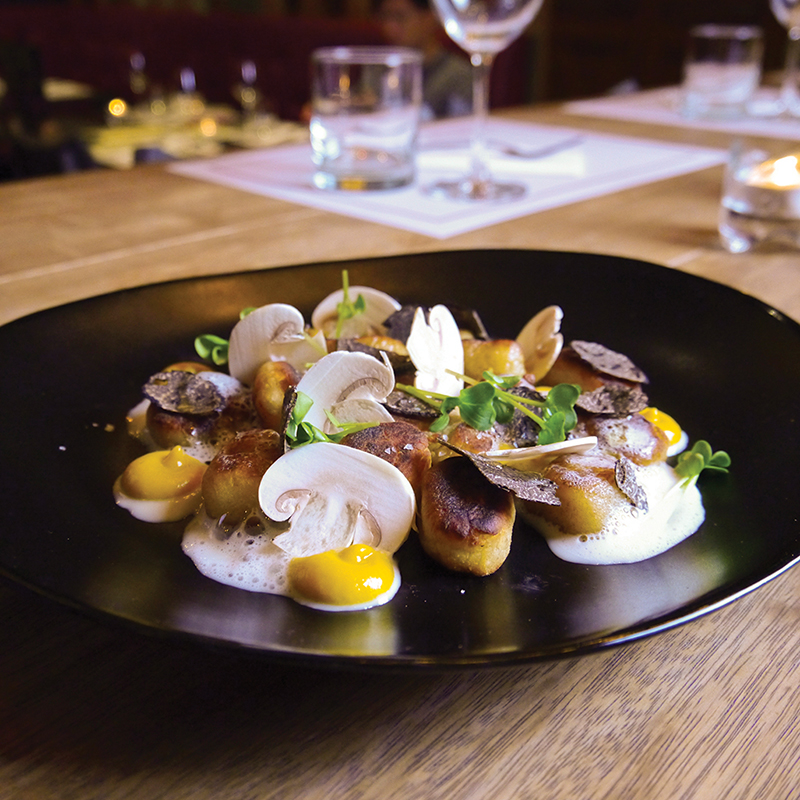 "Vegetarian" and "wine pairing" are two words you don't often see together, but Le Bistro Winebeast's new set menu has taken the increased demand for plant-based dining and created a wine pairing menu for herbivores that changes every six weeks or so. It all started very healthily for us with hummus and a cauliflower salad with apple vinagrette, before moving onto the seriously indulgent macaroni stuffed with ricotta and tomato marmalade, and the gnocchi with parmesan emulsion and truffle. Dessert was baked apple with salted butter and Brittany shortbread. Each dish is paired with an organic wine selected by their expert sommelier. The meal is $558 with wine pairing and $458 without.
1/F, Tai Yip Building, 141 Thomson Rd.,Wan Chai, 2782-6689, www.wine-beast.com.
Shake it Up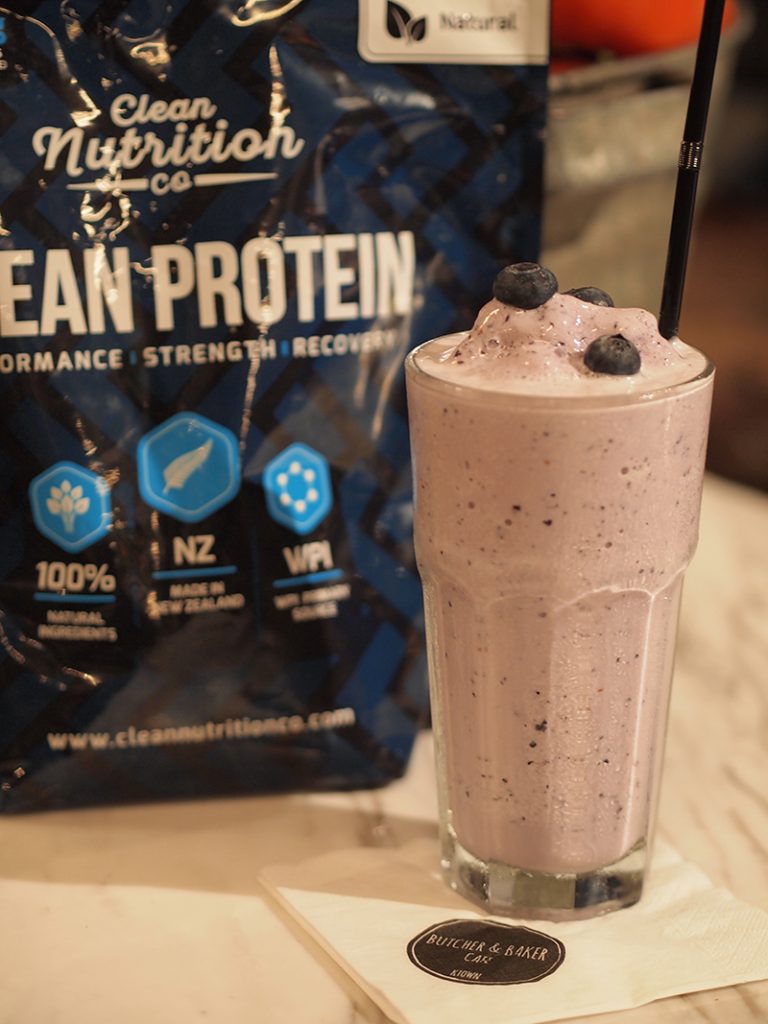 Looking for a protein fix? Castelo Concepts has partnered with The Clean Nutrition Co. to serve up protein shakes and protein balls in all its Western District outlets, and will be rolling out to selected Central outlets this month, including Oolaa, Wagyu Lounge, Oolaa Petite and Wilbur's. Made with top-quality grassfed protein from New Zealand that's subjected to strong safety and quality checks, the shakes are available in vanilla, chocolate and natural, and can be made with skim, whole or soy milk. Want to add a vitamin boost? Add a serving of fruit such as strawberries, blueberries or banana.
$60 from Castelo Concepts' Western District retaurants, including Jaspas Kennedy Town and Sai Ying Pun, Butcher & Baker Cafe, Kennedy Town and High Street Bar & Grill. www.cleannutritionco.com
So Much Peacocking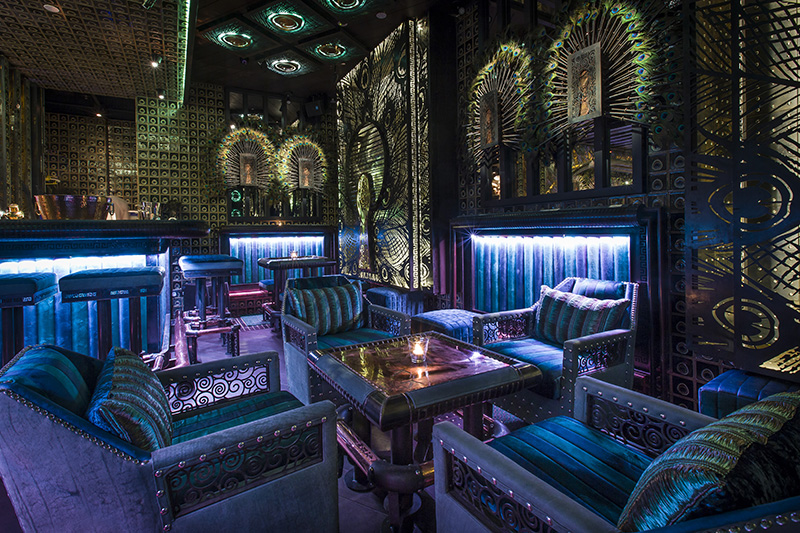 If you only go out on the town once this month, make it a visit to Ophelia, a seriously stylish new lounge in Wan Chai's Lee Tung Avenue. Designed by Ashley Sutton, who has decked out the gorgeous interiors of Bangkok's Iron Fairies and Sing Sing Theatre, this vast cocktail bar  pays homage to 19th-century opium dens, with chinoiserie, opulent peacock feathers and cheongsam-clad muses perched on loungers above the bar each night.  For drinks, expect Asian-inspired cocktails blended with Chinese herbs and spices. Try the Jade Cat, made from Iwai Japanese whiskey, Baika Ranman Ume Shu and house-made bitter green tea liqueur. The bar bites are Asian-inspired too, with a wider menu being rolled out in the coming weeks.  
Shop 39A-41A, 1/F, The Avenue, Lee Tung Avenue, Wan Chai, 2520-1117, www.facebook.com/opheliahongkong.