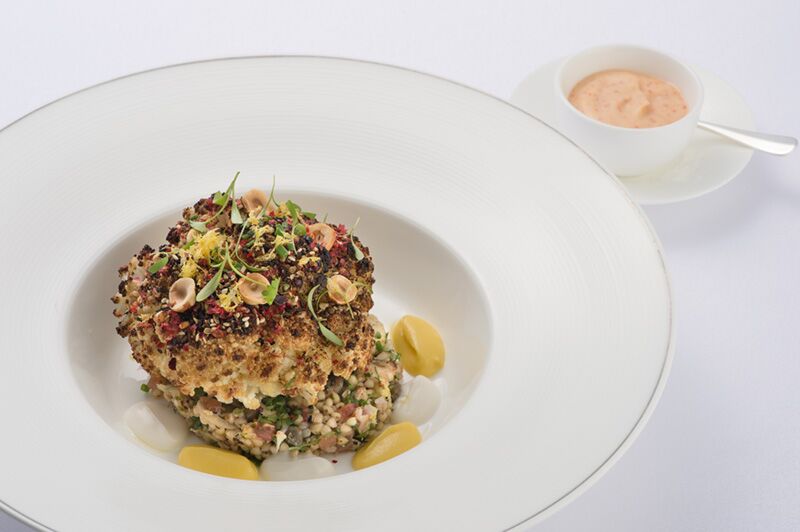 EVEN VEGANS
Business lunches just got taken to a whole new level at Cafe Gray Deluxe at The Upper House, which has just launched a "Revitalising" set menu aimed squarely at the health-conscious professional set. The entire menu is vegan, gluten-free and changes every couple of weeks, meaning that it caters to pretty much all dietary restrictions, and will have regular clients coming back for more. Think organic tomato crudo with candied kelp to start, followed by whole roasted cauliflower with spiced dukkah, lemon coulis and buckwheat; and a dessert of dairy- free organic bitter chocolate pudding with coconut, turmeric and seasonal berries. The ingredients are super-fresh, seasonal and locally sourced where possible, and you'll leave feeling energised and ready to tackle the a ernoon's meetings. The menu is $395 for two courses and $445 for three; available at lunchtime and early supper, with dinner to be rolled out soon.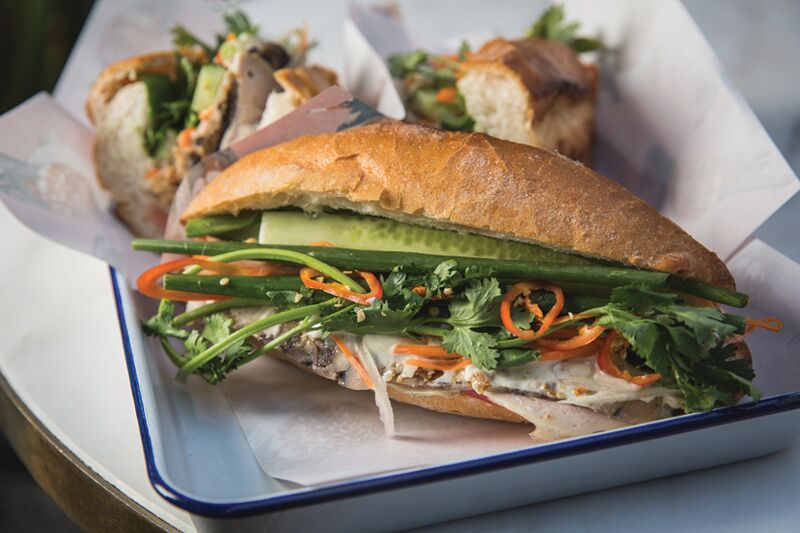 OUR DAILY BREAD
We've always loved the light, fresh flavours of  Vietnamese bahn mi baguettes, so we're excited about the launch of Le Petit Saigon in the Star Street Precinct. Located next to big brother Le Garcon Saigon, it's serving up a modern twist on the classic Vietnamese dish, with five cuts of pork, a smooth chicken liver pate, mayo, chillies and – of course – pickles, coriander and shallots for crunch
and freshness. The outlet doesn't have any indoor seating but guests are encouraged to perch on the stoop outside and enjoy their sandwiches curbside as they do in Vietnam. The bahn mi are $88 each, and are available from noon until they run out.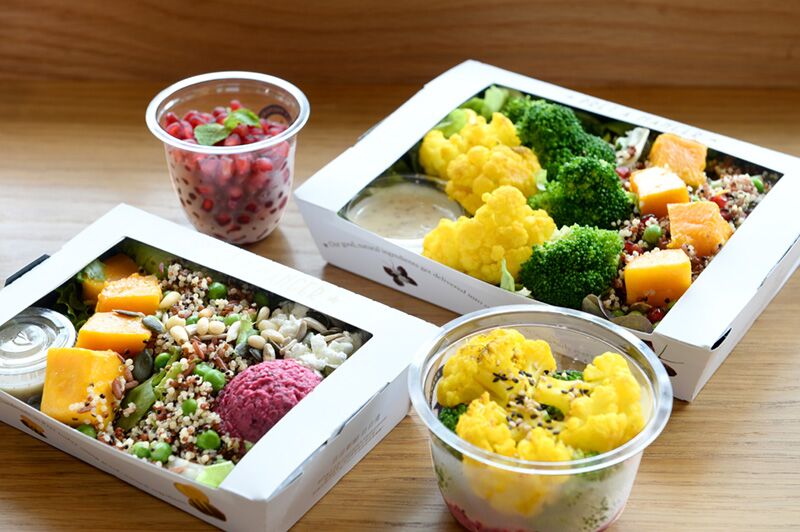 SUPERFOODS TO GO
It can be tricky finding quality food-on- the-move in Hong Kong, but Pret – which has long carried the flag for healthy quick lunches – has really upped its game, with a new summer menu that' bursting with vibrant and good-for- you ingredients. Whether you're a er a quick a ernoon snack or a more satisfying meal, the new menu has plenty to keep hunger at bay. Items include a nutritious summer rainbow pot with smashed beetroot hummus topped with turmeric- roasted cauliflower and broccoli; a colourful feta and pumpkin quinoa salad; and an Indonesian-inspired avocado and sambal chicken wrap. For those with a sweet tooth, finish up with a summery pomegranate pot.
Available at selected Pret-a- Manger outlets across Hong Kong. www.pret.hk.