It's many a corporate cog's dream to ditch the nine-to-five and pursue a career where their passions lie – but it takes guts to make that jump! Kate Springer talks with three former suits about how they turned their backs on corporate life to work in wellness.
She's the Business
Teaching is one of the most common – and fulfilling – ways to move into the wellness world. Formerly a corporate lawyer, fitness trainer Elle Kealy has also run her own dance studio, and now offers consulting to wellpreneurs as well as running her online health and nutrition program, Lean and Lithe.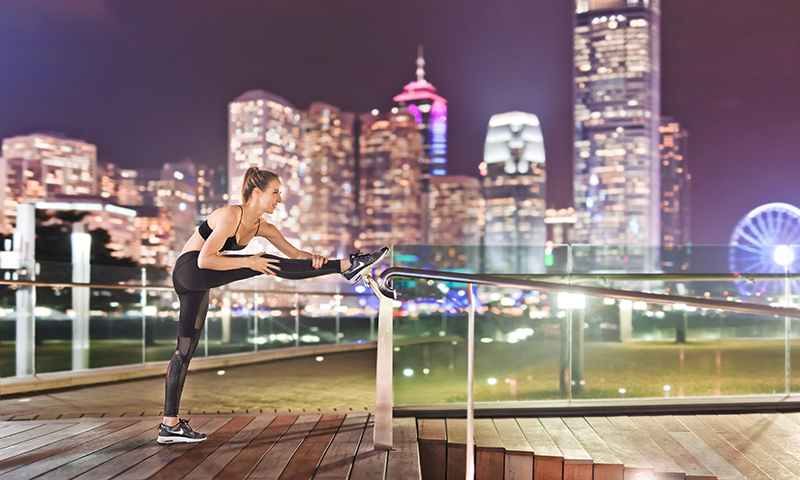 She began teaching dance in 1999 and opened her own studio in 2003 while living in London. A few years later, Kealy moved to Hong Kong and opened Central Dance Studios, which she operated until her son was born in 2012. Her next idea came after starting a family.
"I wanted some help getting back into shape after having kids, but a lot of trainers didn't understand the physical strains and emotional stresses that many women face after their twenties," Kealy explains. "I put a little post on Hong Kong Moms and found there were many women who felt like I did, so I stepped into that space."  
Kealy launched Lean and Lithe, a comprehensive nutrition and fitness program aimed at women over 30. Since debuting the eight-week program in 2013, Kealy's hyper-efficient online training program has seen interest from women all over the world.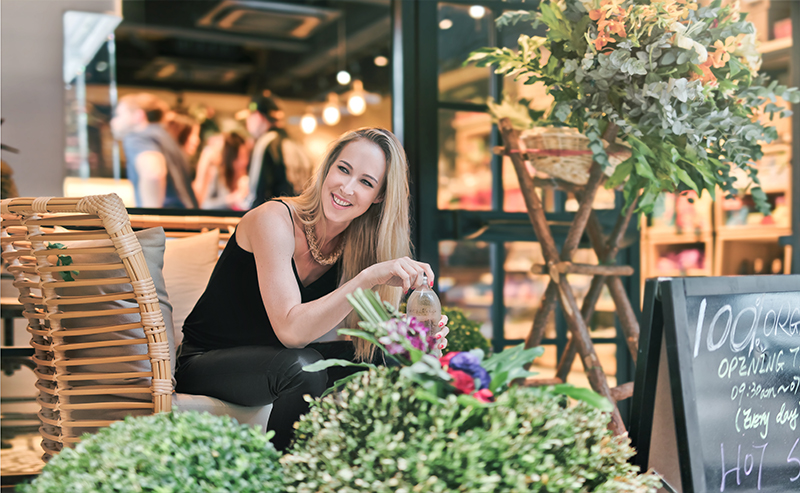 This success inspired Kealy to support other passionate people who are interested in launching  a wellness businesses in Hong Kong but lack certain skills. Kealy set up a consulting service, where she works with aspiring wellness entrepreneurs on business plans, legal structures, rent negotiations, renovations, operations, and sales and marketing.
"People often think of this as a 'hobby' job. But that's simply not true," she says. "If you apply the same business skills that you would apply to any other business, the potential to have a very good lifestyle and impact people in a positive way is there – you just have to uncover it."
Banking on it
Over the past few years, Hong Kong has seen a wellspring of organic and veggie-friendly foods pop up in restaurants and health food stores. And leading the charge is Steven Wu, co-founder of Locofama Group, which operates several concepts, including Locofama, Sohofama, Supafood and Famas Kitchen.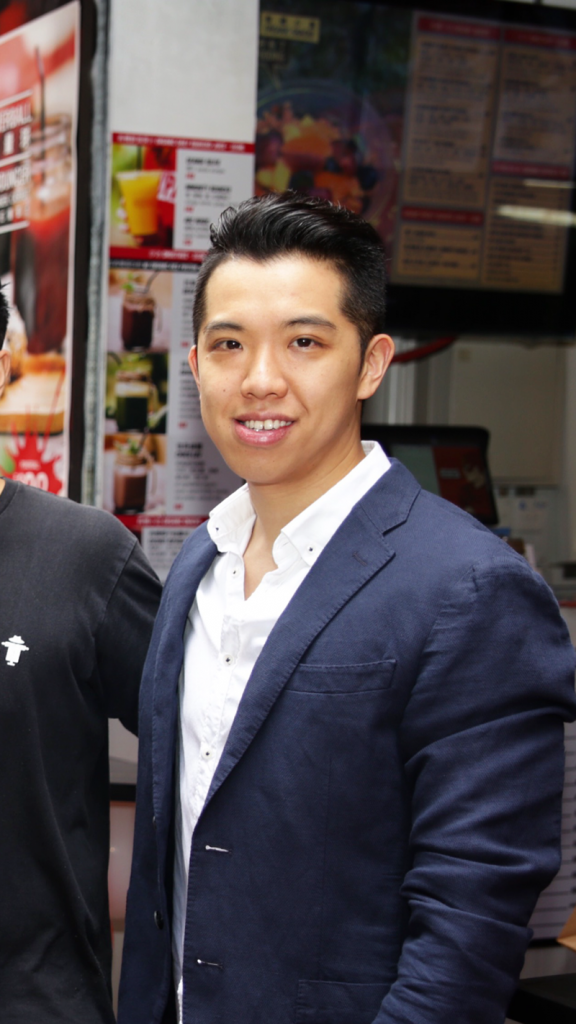 Before launching Locofama three years ago, Wu had worked in the financial industry in Toronto and New York City for about a decade. "For the most part, working on the trade floor was like a dream come true. It was out of a movie at times," he recalls. "The kicking, the screaming, the adrenaline rush, the competition – as a young man at that time it was everything I had hoped for."
But the rush faded over time. And after a decade on the intense trading floor, Wu was ready to make a 180-degree change. While visiting family in Hong Kong in 2013, Wu met now-business partner Larry Tang.
"Locofama was about to kick-start and I jumped on the opportunity," says Wu.
"I flew back home under the radar to uproot my life, sold what I could and invested into the new business. I literally disappeared one day with a one-way ticket, put on a new restaurateur hat, and never looked back."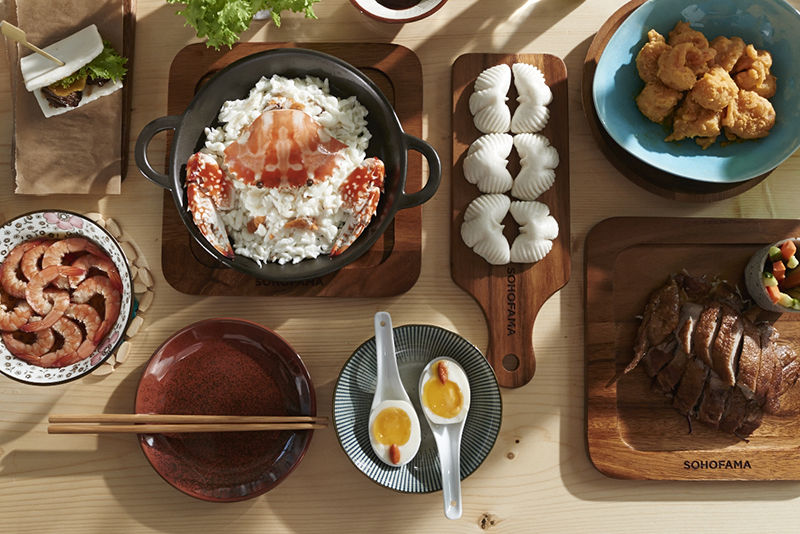 Although passionate about healthy eating habits, Wu never expected to work in the restaurant industry. It's one of the most challenging professions in Hong Kong, and Wu admits that running a restaurant group is far from stress-free.
"As an entrepreneur, life can become quite chaotic, but the fulfillment offsets the stress," he says. "If you dig deep down and really feel that it is your passion and purpose, then make the jump."
From Hotels to Health
If you were looking for Tryphena Chia at 2am on a Friday night in 2006, you wouldn't find her at a bar with friends or asleep at home. Most likely, she'd still be at work, overseeing housekeeping and conferences at the Ritz-Carlton Hotel Company in New York City.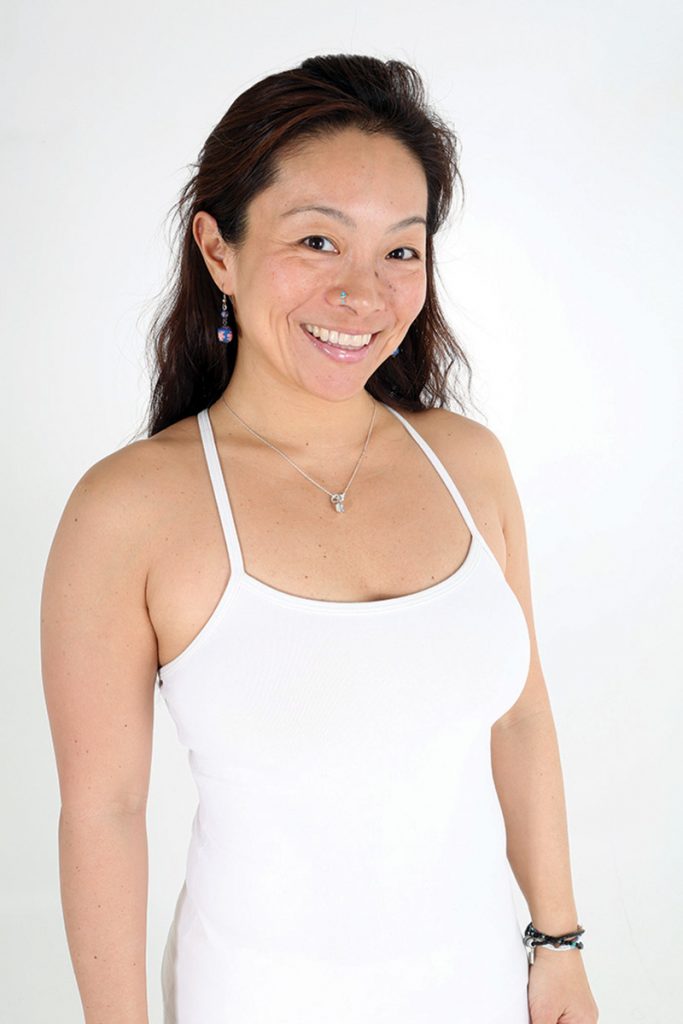 "Life as a hotelier was very unpredictable," recalls Chia. "There was never a set schedule. I worked all through the holidays to help others create memories. It got pretty depressing after a while."
With the stress came anxiety attacks, insomnia and digestive issues. Eventually, Chia left the Ritz-Carlton to work in another demanding office, as an executive assistant to a CFO. That's when she tried yoga for the first time.
"I realized after a while that yoga helped with my stress and health issues," she says. "It happened really slowly. Yoga just crept into my life and did an overhaul of my entire being without me even realizing it."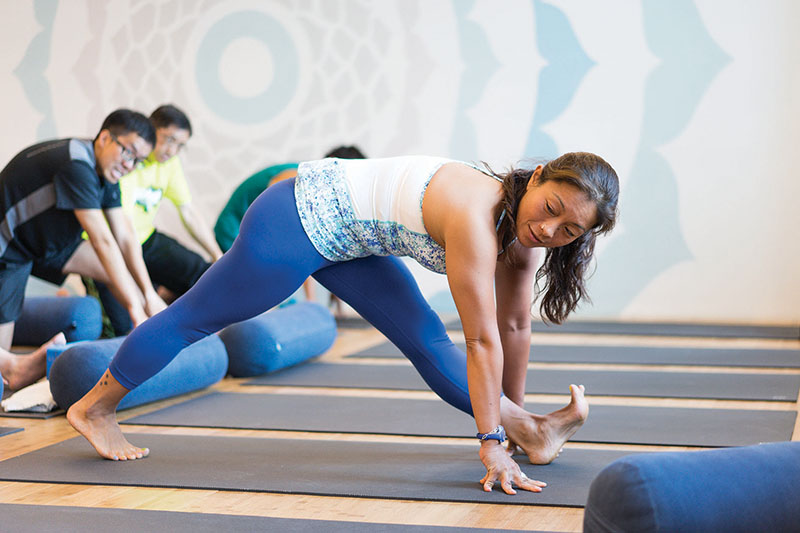 Encouraged by her boyfriend, Chia quit her corporate job in 2008 to travel the world and pursue a yoga training certification. Fast forward a few years later and Chia is now a senior yoga instructor at Pure Yoga.
"I love being a yoga teacher," she says. "I am happier, and being active and being healthy is not a chore but my way of life."
Your New Career Starts Here!
Courses and resources for budding healthpreneurs
Kitchen Sync
Got an awesome recipe for raw bliss balls, but lack the counter space to make more than a dozen? Kitchen Sync is Hong Kong's foodie incubator, with a fully equipped and licensed commercial kitchen space that you can hire by the day to get your business off the ground.
Bite Unite
So you've got your food ready to go but don't know how to get it to your customers? Bite Unite is a new website that connects food startups directly to consumers. Its roster of chefs and their dishes are showcased on the centralised site, allowing customers to browse handmade artisanal dishes from local small businesses. Bite Unite takes care of payment processing, logistics and marketing; all you need to do is cook.
Gecko Yoga
Yoga Instructor Jenny Smith has carved out a niche as the premier children's yoga instructor in Hong Kong. She also offers teacher training for children's yoga, with 95-hour fully accredited courses taking place throughout the year. From October to December Gecko Yoga is running two-day modules for infants, small children and teens that are open to all interested yogis, regardless of whether they are instructors.
Pure Yoga
Want to get that yoga teacher qualification? Pure Yoga offers fully accredited courses throughout the year. If you are already qualified but are seeking additional credits, it also runs course on hot and pre- and post-natal yoga, to name a few. Coming up next month is a two-part, 200-hour Yoga Alliance course taught at Pure's studio at the Centrium. The course takes place October 13-23, and December 8-18.
The Asian Academy for Sport & Fitness Professionals
Hong Kong's main fitness professional certification body offers foundation and advanced courses for all kinds of fitness professionals, from swimming and muay Thai coaches to trainers specialising in elderly fitness. Courses are comprehensive, fairly tough and require you to sit an exam. For already qualified professionals, it hosts regular continuing education programs overseas in locations such as Bali. Courses are mostly in Chinese but there are bilingual and English courses too.
Room 1603, 16/F, Eastern Centre, 1,065 King's Rd., Quarry Bay, 2578-9877, www.aasfp.com.
Optimum Performance Studio
OPS is well known as the go-to place for budding PTs to get their NASM (National Academy of Sports Medicine) certification. If you want to stand out from the crowd, it also offers instructor certifications in TRX and VIPR, as well as regular trigger point workshops to teach you how to release tension post-workout. Classes available in both Cantonese and English.
2/F, World Trust Tower, 50 Stanley St., Central,  2868-5170, www.opstudiohk.com.
Pointers from the Pros
Kealy offers up a few tricks of the trade for those thinking about a career change.
Test the waters before jumping in: If you're thinking about teaching, try working a couple classes a week to ensure this is the right fit for you.
Business first: While you still have a salary, start planning your business and conducting market research so when you are ready to make the shift, you can make the most of your time.
Set healthy boundaries: When starting a business, it's easy to become all-consumed. Set boundaries to ensure that you're carving out enough time for yourself and your family.
Partner up: If you don't have the financial capacity to go it alone, look for industry professionals with complementary skills and experience to bring your business to life.
Rent check: One of the primary areas for concern is rent. Once you start looking for a physical space, you'll have to be ready to pull the trigger quickly. So be sure your business plan and personal life are ready to go.
Get online: Don't want to worry about rent and upkeep? Don't underestimate the power of the internet.
Hobby hack: Your business is not "just a hobby." Treat it like a lucrative business and unlock the potential to grow the services, upgrade facilities, take on new clients, and better serve your existing customers all at the same time.