Zoe Belhomme takes a look at how the coworking scene is putting wellbeing front and centre.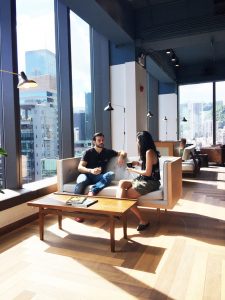 Coworking spaces are revolutionising the way we work. Inspiring interior designs, a sense of community and wellness-focused initiatives mean that large and small businesses alike are clamouring for a desk.
We spend a lot of time working. The average office worker spends more than nine hours every day (roughly 1,800 hours a year) seated and staring at a computer screen. Add uninspiring grey cubicles, harsh strip lighting, unhealthy vending machines and rushed lunches, and it's no wonder work makes us sick. In fact, according to a study published by BUPA Hong Kong in 2016, sick leave accounts for HK$8.9 billion in lost productivity, while working while sick accounts for a loss of productivity equal to HK$30.6 billion. Could coworking spaces – business communities that place value on workplace wellness, fun, work-life balance and networking – be the answer?
While they may have once been considered a fad, coworking spaces are here to stay, and demonstrate one of the biggest shifts in the work market today.  Globally, coworking is booming. According to research firm Statista, the industry grew 71 percent annually from 2007 to 2015 and is projected to grow a further 68 percent from 2016 to 2018.
What's the appeal? For larger companies, a workplace that emphasises a sense of wellbeing, balance and community – plus a dynamic, socially inspired setting – can increase productivity and job satisfaction. For freelancers and solopreneurs, a shared space can combat feelings of isolation. Working with like-minded people and fellow entrepreneurs can offer substantial mental wellbeing benefits in the long term.
WeWork, the world's biggest coworking space provider with more than 160,000 members globally, was the first to start blurring the lines between work and play. The free beer on tap and bottomless fresh brewed coffees were almost unheard of perks in the shared office spaces of old, but they have practically become the norm today.
In fact, even the biggest corporates are moving their staff to WeWork, attracting names such as HSBC. Andrew Connell, HSBC's Regional Head of Digital, Retail Banking and Wealth Management, Asia-Pacific, moved his team to WeWork's Causeway Bay offices for the duration of a large project. "Creating the right environment for our staff… is important to us as we continue to attract, develop and invest in the talent we need to meet our digital ambitions," he says.
On the health side, WeWork Wellness began as a pilot programme in early 2016 in New York City, offering roughly 10 different types of classes, including yoga, HIIT, kickboxing and meditation. While the full service is not yet available in Hong Kong, WeWork does host regular yoga and meditation sessions, and is looking to introduce more over the coming months. Bex Sowden, a sponsorship and marketing consultant moved into WeWork 12 months ago and found it's had a positive impact on her work life balance. "I don't feel chained to my desk or get as stressed as I used to because I have more freedom and flexibility in my workday. Not only do I feel more empowered and motivated, I love that I can meet and socialise with people within and outside of my industry on a daily basis through the WeWork network."
Shanghai-based coworking space operator Naked Hub recently opened two funky new spaces in Sheung Wan and Sai Ying Pun, and has ambitious plans to open a further 10 new locations in Hong Kong by the end of 2019. Naked Group's founder, Grant Horsfield, is also behind Naked Retreats, an eco resort just outside of Hangzhou. Its sustainable, wellness focused aesthetic certainly spills into Naked Hub; its philosophy revolves around living simply and sustainably, creating beautiful and unique spaces that promote community, collaboration and innovation.
Each Naked Hub incorporates unique wellness-focused design elements, such as hot desk areas that transform into yoga studios by night, stairways that become art galleries, or outdoor terraces that turn into movie screening areas and event spaces.
With outposts in Kennedy Town, Wan Chai, Central and Sai Kung, The Hive is Hong Kong's original coworking space. Like its rivals, community is at its core, and it largely caters to creative types – from media and copywriters to photographers and designers (Liv Media also operates out of The Hive). With 3D printers, a workshop and photography studio, it's a hit with engineers, fashion and product designers, and other "makers." The company places a high value on health and wellness, running regular yoga and meditation classes in all of its outlets, "Hong Kong is a fast-paced, high-intensity place. It's important to unplug, and stay physically and mentally healthy, "says Jared King, Country Manager at The Hive. "Our members encounter stress in a way that is unique to entrepreneurs and startups. This is why we make an effort to create a space that brings a little bit of balance to their lives and allows them to find wellness at work." In fact, The Hive is the only co-shared working space to have a "Resting Room" – a private and comfortable room that can be booked out for relaxation, meditation or even a power nap. The room also has a sound system loaded with energising and relaxation tracks.
Though not a coworking space itself, Mettā, an entrepreneurs club that opened in Lan Kwai Fong in May 2016, regularly hosts events, panels and talks related to health, wellness and sustainability in its 3,000-square-foot space. Rather than being organised by the club, the almost daily talks and events are organised by Metta's 1,000-strong community, with sustainability, mindfulness, health and wellness all key elements to its philosophy.
The next evolution in coworking spaces is to offer a model that's specifically geared towards wellness-focused businesses. With two locations in Cheung Sha Wan and Sheung Wan, Erba is a perfect solution for counsellors, nutritionists and bodywork practitioners, thanks to its private rooms that are perfect for one-on-one consultations, as well as its meeting and events space for seminars for up to 20 guests.
As technology means that our professional and personal lives are becoming increasingly blurred, young professionals are redefining what work and office spaces mean to them. While constant connectivity makes it almost impossible to switch off from your commitments, coworking spaces at least are becoming more invested in our health and hobbies. And that's a workplace revolution we can definitely get behind.
Coworking spaces we love:
Blueprint
Swire Properties' 30,000-square-foot space in Taikoo Place is located across two floors of Dorsett House and features flexible working spaces, a full range of dedicated, state-of-the-art event spaces as well as a bar and café.
blueprint.swireproperties.com.
Erba
With two locations in Sheung Wan and Cheung Sha Wan, Erba is perfect for those who require privacy for their business operations and is popular with healthcare professionals such as nutritionists, therapists, holistic counselors and life coaches. The space's privacy features and turnkey solution provides simple and affordable workspaces that eliminate administrative stress and allow you to focus on growing your business.
erba.com.hk.
Kafnu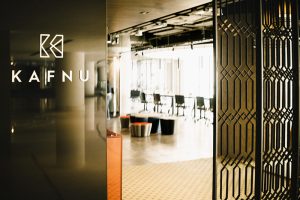 The new kid on the block is building a real-life social network, integrating the best aspects of living, working, playing, learning, and even relaxing. Its first location, set within the Kerry Hotel in Hung Hom, is edgy and innovative. A great option for small businesses looking to expand around the region as Kafnu will be expanding into markets such as Taipei, Bangalore, Sydney and Melbourne within the next 12 months.
www.kafnu.com.
Naked Hub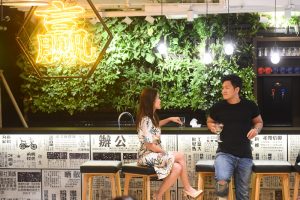 Having opened eight outlets in Shanghai within 10 months, Naked Hub has two spaces on Hong Kong island but plans to expand rapidly. It offers a modern and funky flexible working environment with a strong lifestyle and community focus.
www.nakedhub.com.
TGN
TGN connects like-minded entrepreneurs with industry events, cross-cultural programmes and cross-border services. It has three spaces including one in Kwun Tong that comes with a fitness room, complete with a yoga area, showers and fun activities such as table tennis, darts machines and even guitars.
www.tgnglobal.com.
The Hive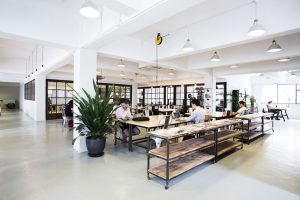 Hong Kong's original coworking space with locations in Kennedy Town, Sai Kung, Central and Wan Chai, The Hive brings together people in the creative industry so they can network and collaborate.
www.thehive.com.hk.
WeWork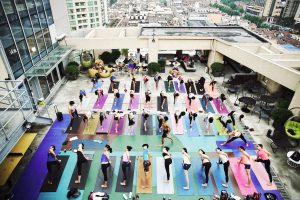 The world's biggest coworking provider currently has two locations in Hong Kong – Causeway Bay and Wan Chai – and offers its members a range of lifestyle and community benefits. Has an app that connects you to its global membership base.
http://www.wework.com.