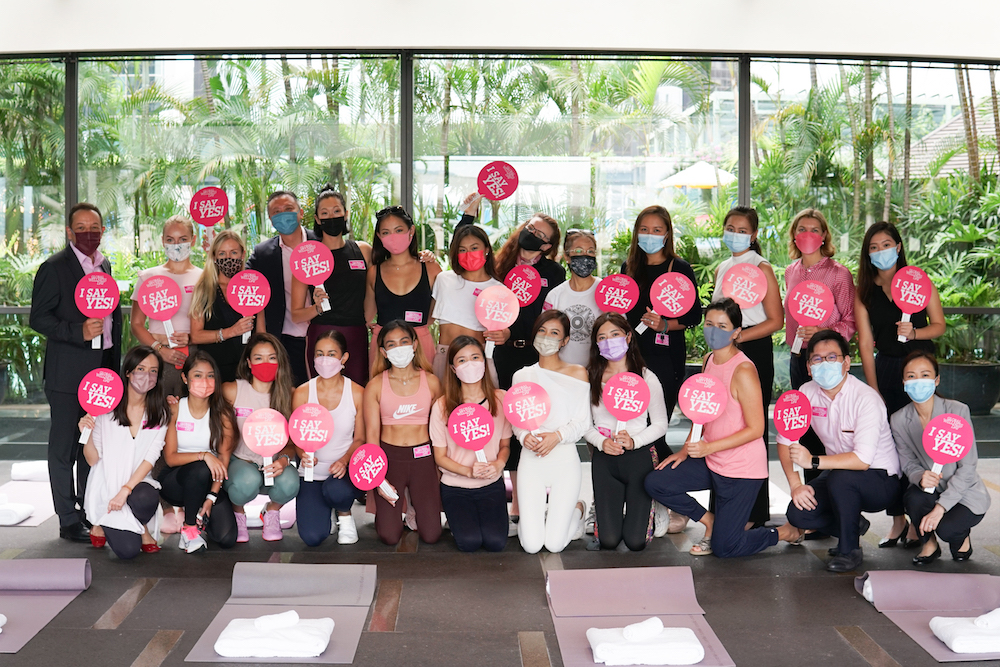 The Liv team were treated to a front-row view to Grand Hyatt Hong Kong's Global Wellness Day celebrations… and the launch of a new wellness retreat package just in time for summer!
The hotel invited a handful of guests for a poolside breakfast and crystal singing bowl meditation to reaffirm their commitment to wellbeing for guests and staff alike. Guests dressed in the signature pink of Global Wellness Day and mingled with senior management over a sumptuous buffet of health-conscious goodies. Think freshly-pressed juices and smoothies, vegan coconut yogurt granola, mango and chia seed pudding, vegan carrot cake and raspberry tart, Middle-Eastern dips and spicy shakshuka.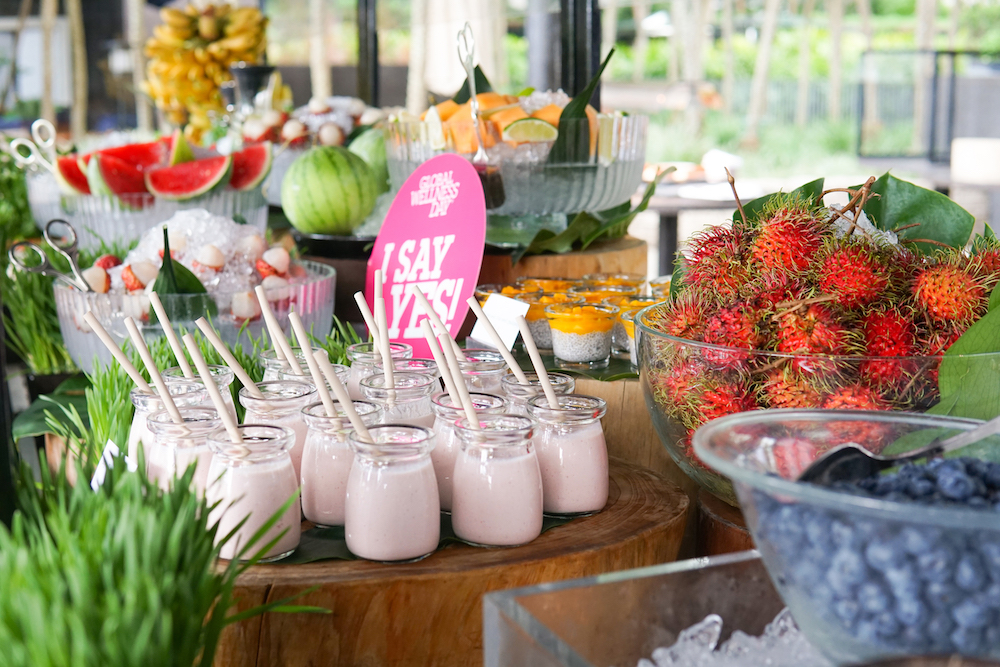 After breakfast, the guests were led to a the hotel's glass-walled Poolhouse for an intimate (and socially distanced) crystal singing bowl session led by crystal healer Minnie Cheung.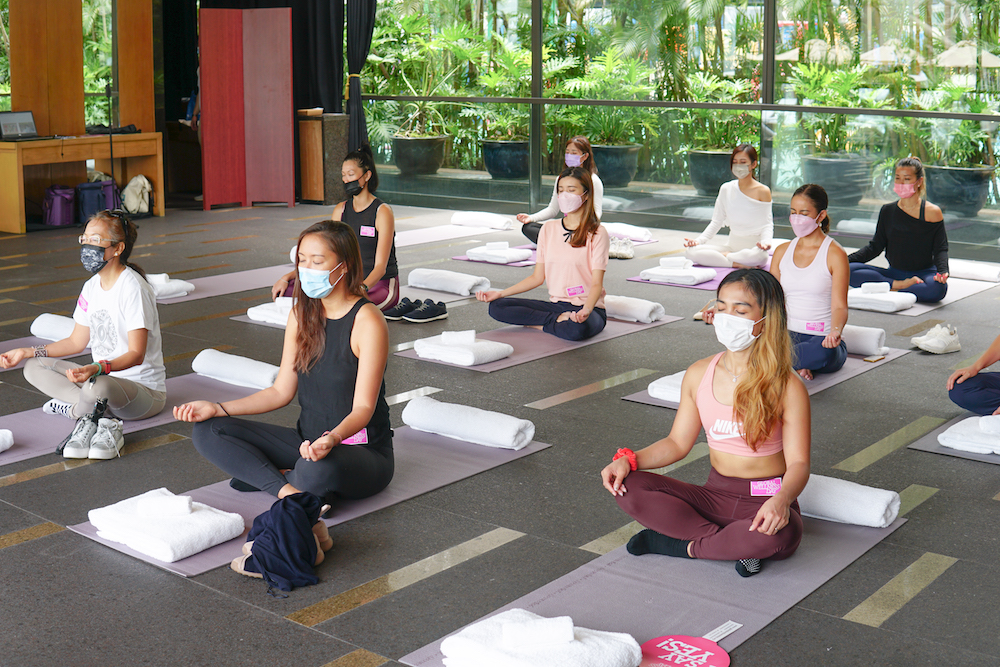 Sound dreamy? Well, you can get a taste of wellness too with the hotel's dreamy new 24-hour Wellness Retreat package, that we reckon will be a hit this summer! The package includes: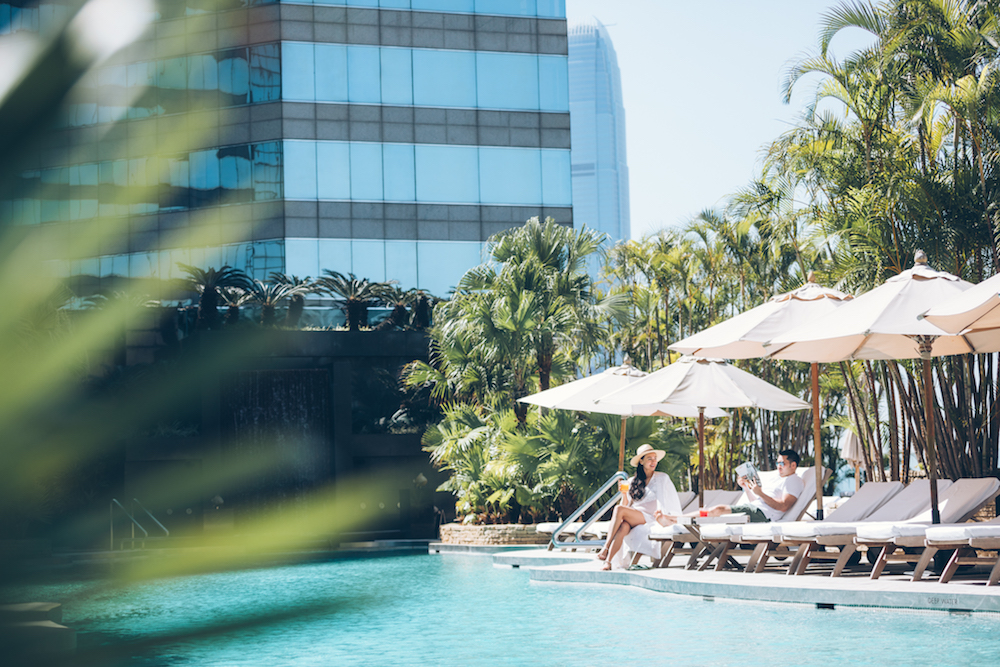 a crystal singing bowl meditation for one guest (available Thursday to Sunday)
60-minute spa treatment for one guest,
breakfast buffet for two, where you'll find many of the items served at the Global Wellness Day event
24-hour stay from check-in
special offer of $350 for valet parking
The package starts from $2,980 + 10 percent per room per night and is valid on stays through August 31. Learn more here
In partnership with Grand Hyatt Hong Kong