Whether you're new to Hong Kong, or just fancy trying something different, team sports are a great way to meet new people and keep fit at the same time. Here's our beginner's guide to the sports club scene.
By Zoe Belhomme.
CRICKET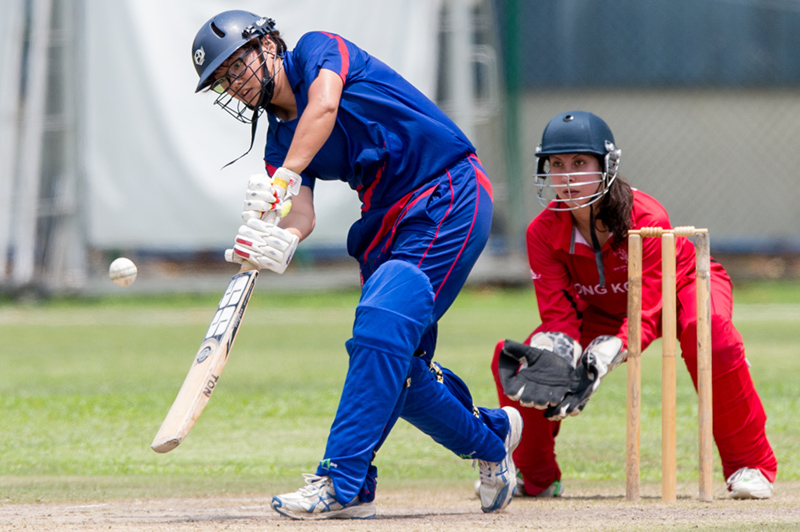 WHAT IS IT: A bat-and-ball game played between two teams. One team bats, attempting to score as many runs as possible, while their opponents field. Then they switch sides for the next round, or "innings," as they're known. Depending on the type of match, the teams have one or two innings apiece. The Hong Kong Men's team is currently ranked 15th in the world.
GET INVOLVED: There are two major women's series played in Hong Kong: the Women's League and the Women's Twenty20 Cup. There is also a Women's Sixes tournament and a newly introduced Women's development league where teams participate in an eight-a-side pairs cricket format.
COST: Roughly $500-$1,000 a year. However, if you join a private members' club such as HKCC, HKFC or KCC, there will be additional charges.
MORE INFO: www.hkcricket.org
RUGBY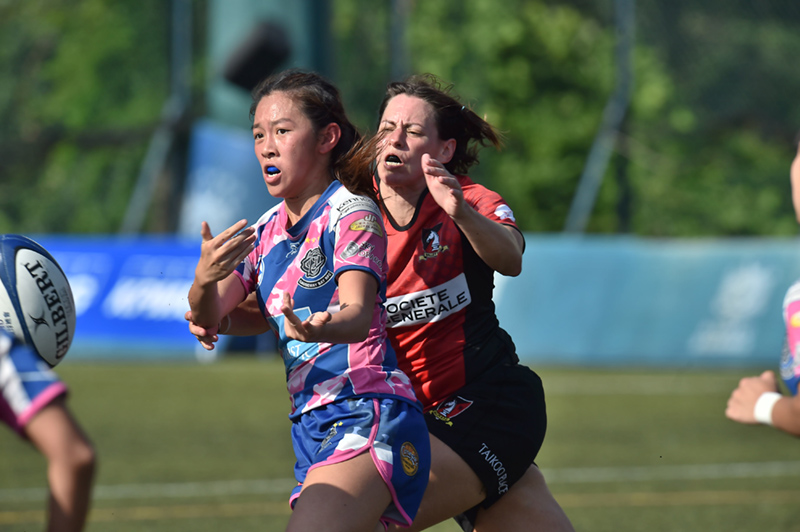 WHAT IS IT: Popular with both men and women, rugby is a strategic full-contact sport where teams of 15 work together to get the ball over an opposition's try line. If you don't fancy someone tackling you to the ground, there is also a touch rugby league.
GET INVOLVED: The Hong Kong Rugby Union (HKRU) run eight men's and three women's 15-a-side leagues from the end of September right through to April. From the Premiership division for the dedicated/semiprofessional athletes, to the National League which is perfect for beginners, the HKRU wants to encourage as many people as possible to try the game. The rugby community consist of 18 senior clubs, with 61 teams in the men's leagues and 25 teams in the women's league.
COST: Typically, subs are around $800-$1,000 a year. However if you join a club such as HKCC or the HKFC, membership will be substantially more.
MORE INFO: www.hkrugby.com
NETBALL
WHAT IS IT: Popular in many Commonwealth nations, netball is a fast and skilful game where teams of seven have to work to shoot the ball into a net. Players cannot run when they are holding the ball. Instead, they must pivot on their landing foot to pass the ball on to a teammate. There's not much specialist equipment required, hence its popularity.
GET INVOLVED: Perhaps because of the sport's accessibility, the Hong Kong Netball Association (HKNA) league has grown in popularity, with more divisions added to meet demand. There are currently seven divisions catering to all levels, from the complete novice right through to the advanced player. Club trials typically take place in September and games are played on a Monday evening from October through to April. There's also the opportunity to play in events like the Hong Kong Beach 5's and the mixed summer netball league, which are always super fun and social.
COST: Yearly HKNA fees are around $1,000. The clubs themselves will typically charge a small membership fee and you might need to contribute to costs such as umpiring and kit.
MORE INFO: www.netball.org.hk
HOCKEY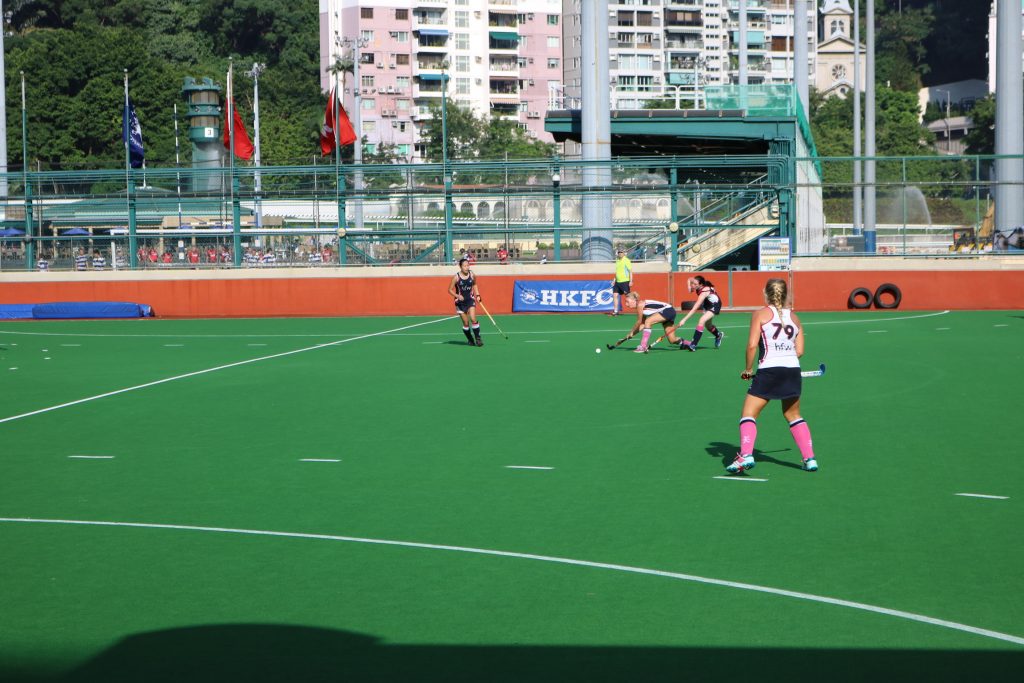 WHAT IS IT: Invented by the British in the 1800's, modern field hockey is played with 10 outfielders and one goalie. The objective is to score in the opposition's goal as many times as possible within a 70-minute match. Theball can't touch your feet, nor hit the back of your stick; either infringement results in a free pass to the other team. While it's not off icially a contact sport, argy-bargy is standard and players must wear shin pads and a mouth guard for protection against rogue, flying balls.
GET INVOLVED: The Hong Kong Hockey Association (HKHA) runs six men's and six women's leagues from the end of September right through to April. Whether you've been playing competitively for years, were forced at school, or have never even picked up a stick, there will be a division to match your ability. The hockey community consists of 19 clubs, many of which have multiple teams. Remember that the social aspect is a big part of the hockey culture, so be prepared to commit to post-match drinks every week.
COST: Subs are typically around $2,000 a year. If you join a club such as HKCC, HKFC or KCC, however, membership will be substantially more.
MORE INFO: www.hockey.org.hk
ULTIMATE FRISBEE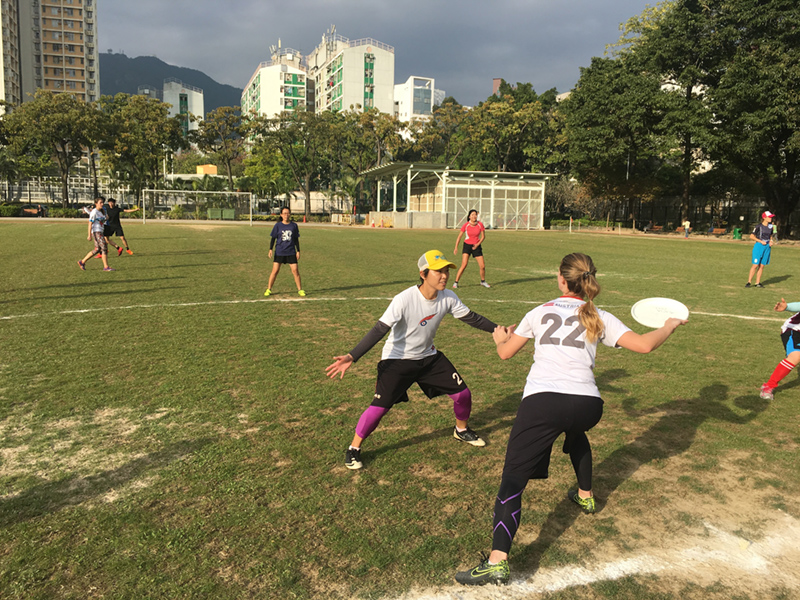 WHAT IS IT: Ultimate frisbee (or just "Ultimate" as the cool kids say) is team sport played with a flying disc. The objective is to score points by passing the disc to a player in the opposing end zone, similar to American football or the goal-line area in rugby. Players can't run when they have hold of the frisbee so have to pass it to their teammates to get into a position to score.
GET INVOLVED: While it's a serious game when the whistle blows, off the pitch Ultimate is a relaxed and extremely social activity. There is no need to join a club; beginners and new players just turn up every week and teams are formed. There are a number of playing locations around Hong Kong, including Prince Edward, So Kon Po in Causeway Bay, Sun Yat-sen Memorial Park in Sheung Wan, and Happy Valley.
COST: It's cheap. Each session for non-members costs $20 for one and- a-half hours and $40 for three hours.
MORE INFO: www.hkupa.com
DODGEBALL
WHAT IS IT: Dodgeball is a pretty big deal in Hong Kong. The premise is simple: teams of six work together to hit the opposition with a ball, thus eliminating them from the game. You have to dodge, duck, dip, dive and dodge balls being thrown at you, while trying to avoid being hit yourself at the same time. The aim is to remove all six players on the opposing team first and win as many sets as you can in a 45-minute period.
GET INVOLVED: There are two women's divisions and five mixed divisions that play all year round. Unlike many team sports, you don't join a club: teams are created by friends, colleagues or acquaintances who then enter their team into the league.
COST: Its costs $10,000 to enter a team of up to 12 players. Across the season, this averages out to about $900 per person for 10 games.
MORE INFO: www.hkdodgeball.com
LACROSSE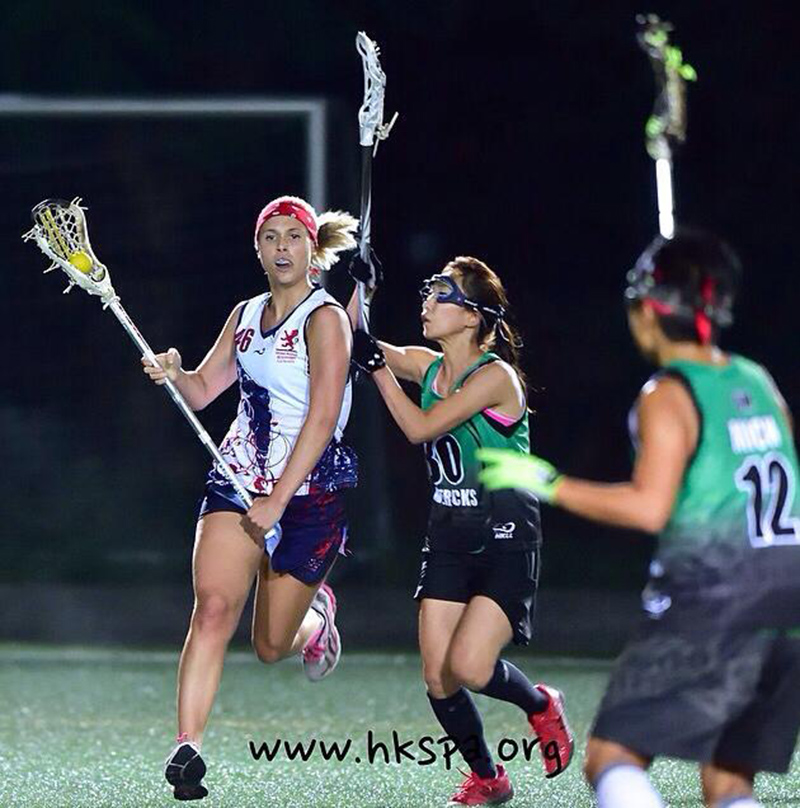 WHAT IS IT: It might be relatively new on the scene, but lacrosse is quickly growing in popularity. Players use a stick with a small net on the end to pass, catch and cradle a rubber ball, and try and score in their opponent's goal. While men's lacrosse involves more body contact and therefore the use of protective equipment, the women's game does not allow any rough body contact. Lacrosse is great for fitness and improving hand-eye coordination.
GET INVOLVED: There are men's, women's and mixed leagues that cover all abilities so as long as you've got a competitive streak you are welcome to join. This season, the Hong Kong Lacrosse Association has expanded the ladies league to consist of 10 teams across two divisions. The short season runs from April to June; however preseason trials and training usually kicks off in January.
COST: Fees depend on the club you decide to join.
MORE INFO: www.hklax.org/en