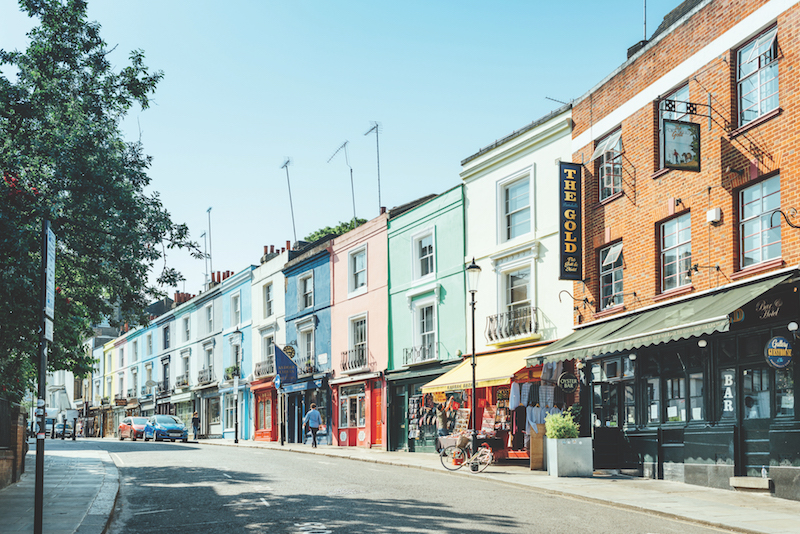 On your next trip to London, be sure to check out Notting Hill's Westbourne Grove to find out what's happening in the world of wellness.
With more than 60 direct flights per week from Hong Kong to Heathrow airport, London is a staple destination for Hongkongers, who work, shop and sightsee in the British capital in droves.
If you love health and wellness, however, sidestep Oxford Street on your next visit and instead head to pretty Notting Hill to discover the best wellness brands London has to offer.
Famous for its Portobello Road market and annual Notting Hill Carnival, this charming neighbourhood is already a popular stop with tourists. Wellness seekers, however, should head to Westbourne Grove, a trendy strip of all healthy happenings. Here, you'll find shopportunities, health food stores and cute cafes galore, with hanging floral displays that seemingly tumble from every street corner, adding to the area's charm.
Destination Daylesford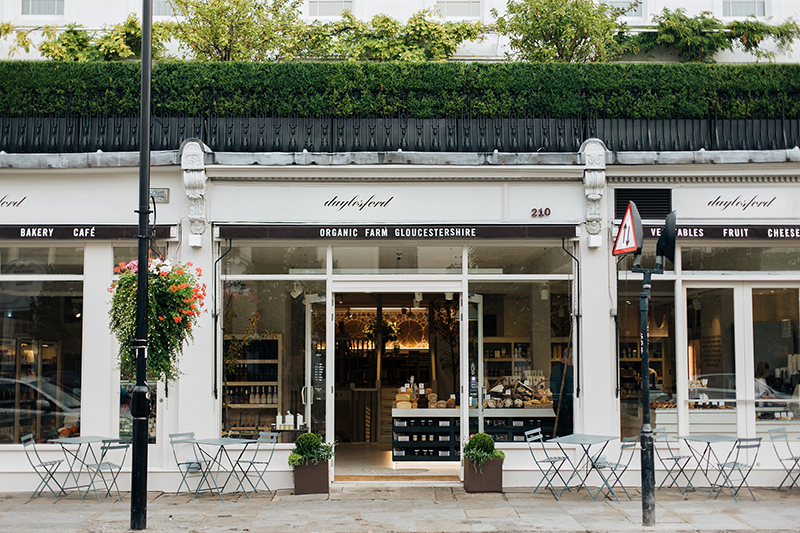 One of the biggest and most popular places to visit on Westbourne Grove is Daylesford. Part deli, part lifestyle store and part cafe, this gorgeous farm shop is one of four London outposts for the eponymous Daylesford Farm, an award-winning farm in the Cotswolds that's famed for its quality produce and sustainable ethos. Its commitment to zero-waste informs every aspect of its operations, from a surplus food redistribution scheme to distribution boxes and minimal packaging. At the shop, you'll find heritage breed pork, beef and chicken, fresh fruit and veg grown in the farm's own market garden, gorgeous breads and artisanal cheeses, not to mention deli items such as honey, biscuits and sauces. Pick a pastry or salad from the to-go counter and sit outside on a sunny day, or head up to the deli restaurant for a heartier bite from the menu, which changes throughout the year according to what's in season. On the lower floor you'll also find Daylesford Lifestyle products, from homewares, cleaning products and cookbooks to products from Bamford, the farm's organic skincare range.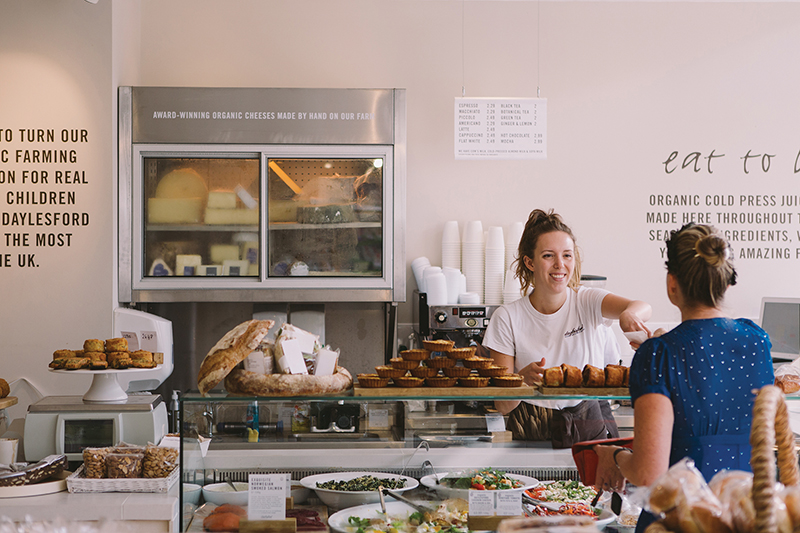 202-2018 Westbourne Grove, W11 2RH, www.daylesford.com.
Farmacy to Table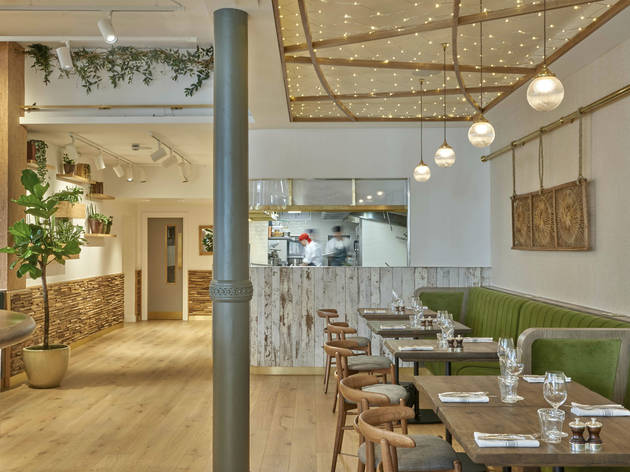 An all-day dining restaurant, Farmacy offers superfood-sprinkled plant-based cuisine, the likes of which we can only dream of in Hong Kong. Decked out in blonde wood and soothing sage tones, this cozy spot serves both vegan and vegetarian dishes inspired by world cuisine, all free from chemicals and refined sugars. For breakfast and brunch, expect healthy twists on daytime classics, from chocolate chip waffles made with vegan protein, oats, homemade hazelnut spread and coconut yoghurt, to the protein-packed chickpea "omelette" filled with butternut squash, avocado, chard and harissa served with smoked paprika dressing. For dinner, pick starters to share, followed by your choice of earth bowls or hearty mains, such as the Farmacy burger, the vegetarian curry or the loaded mushroom tacos. Be sure to leave some room for dessert; highlights include the chocolate brownie served with vegan "nice cream" and maca caramel, and the vanilla cashew yogurt with spiced apple and plum compote topped with sprouted buckwheat granola. Want to try a bit of everything? Opt for the high tea, which offers sweet and savoury bites, as well as a cocktail and chocolate truffles infused with CBD – a non-psychoactive (and legal) cannabis derivative that's believed to have health-boosting and feel-good properties.
74 Westbourne Grove, W2 5SH, www.farmacylondon.com.
Save the Planet
Stocking up on healthy buys? Make room in your suitcase for a big shop at Planet Organic. Founded in 1995, this organic food store has since expanded to seven locations across London, though its flagship remains here in Notting Hill. You'll find just about anything here, from groceries and home supplies to skincare brands, and an extensive "free-from" section. Don't miss the bulk bins toward the back of the shop for a zero-waste fix, and if you don't have time for a full sit-down meal, the deli counter does an impressive range of salads and other light bites. You'll easily find yourself lost in this store for an hour or more as you decide how much you can carry back in your luggage.
42 Westbourne Grove, London, W2 5SH, planetorganic.com.
Want More?
Don't miss these healthy hits as you explore the area.
Bodyism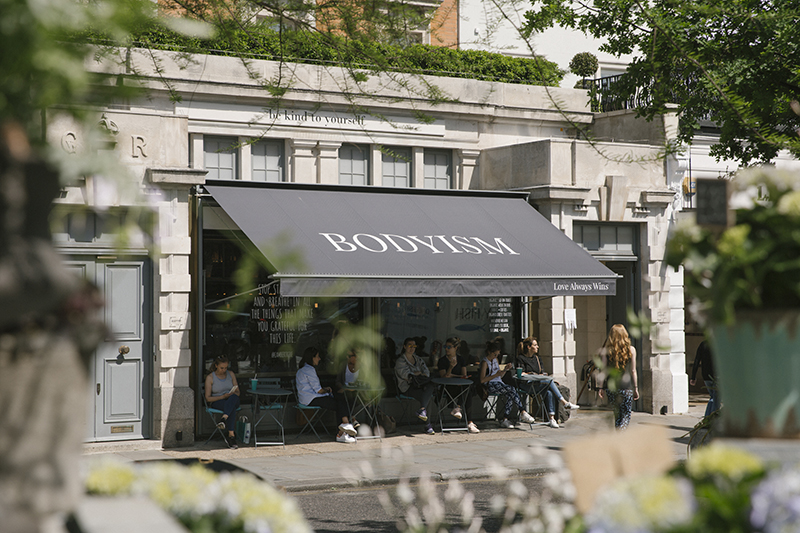 A very hip boutique gym that offers personal training and group classes in a tranquil, aspirational space. Also has a day spa, a cafe and its own line of health supplements.
222-224 Westbourne Grove, W11 2RH, bodyism.com.
Cocotte Healthy Rotisserie
French-style rotisserie serving clean proteins, plus your choice of classic sides or gourmet, superfood-packed greens and grains.
95 Westbourne Grove, W2 4UW, mycocotte.uk.
Heartcore
Boutique fitness studio offering spin classes, yoga, PT and XYB, a combination of yoga and Pilates.
57 Ossington Street, W2 4LY, heartcore.co.uk.
Juicebaby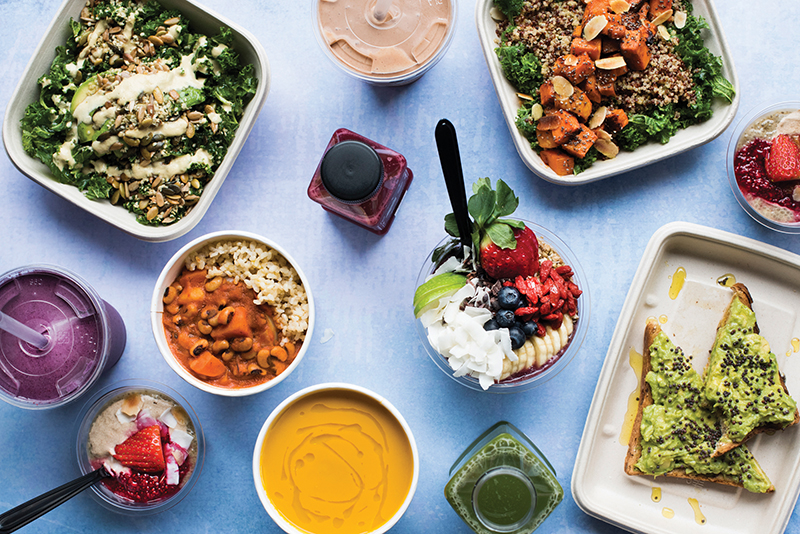 In addition to cold-pressed juices, Juicebaby also offers acai bowls, bliss balls, salads and other healthy bites. We love the look of the raw vegan snacks.
181 Westbourne Grove, W11 2SB, juicebaby.com.
Granger & Co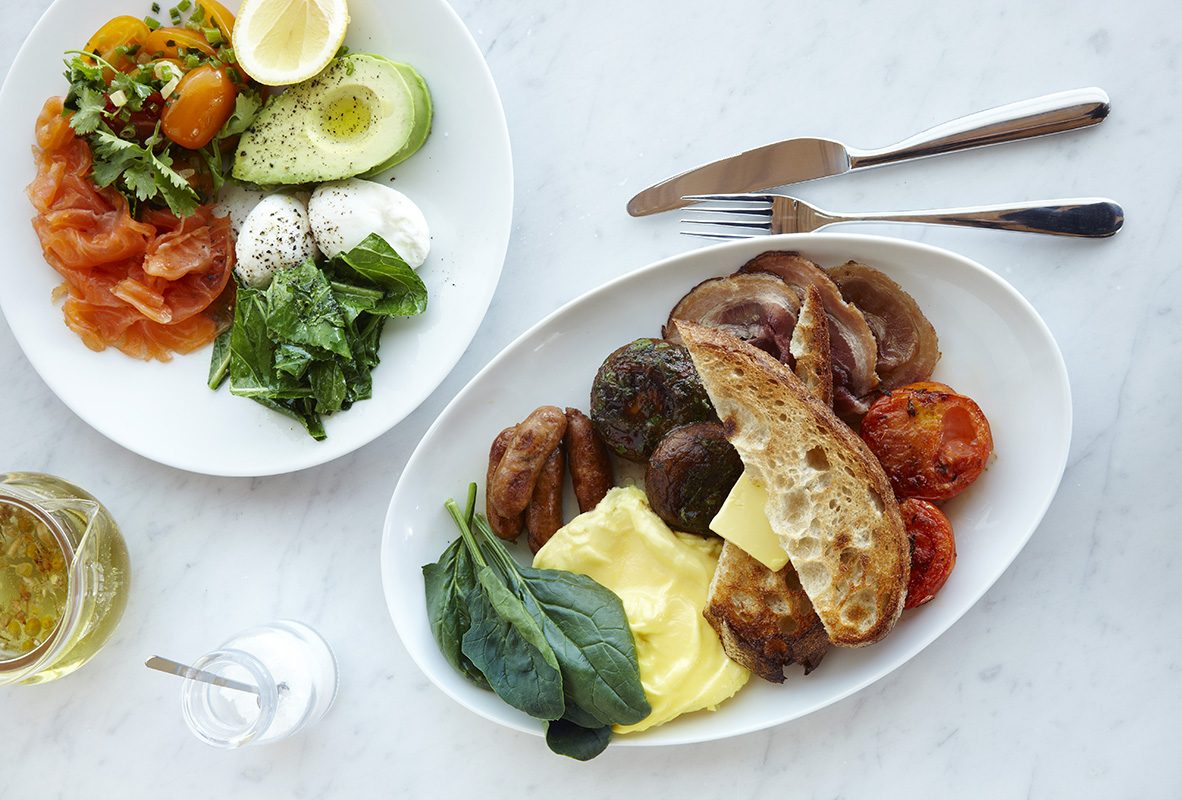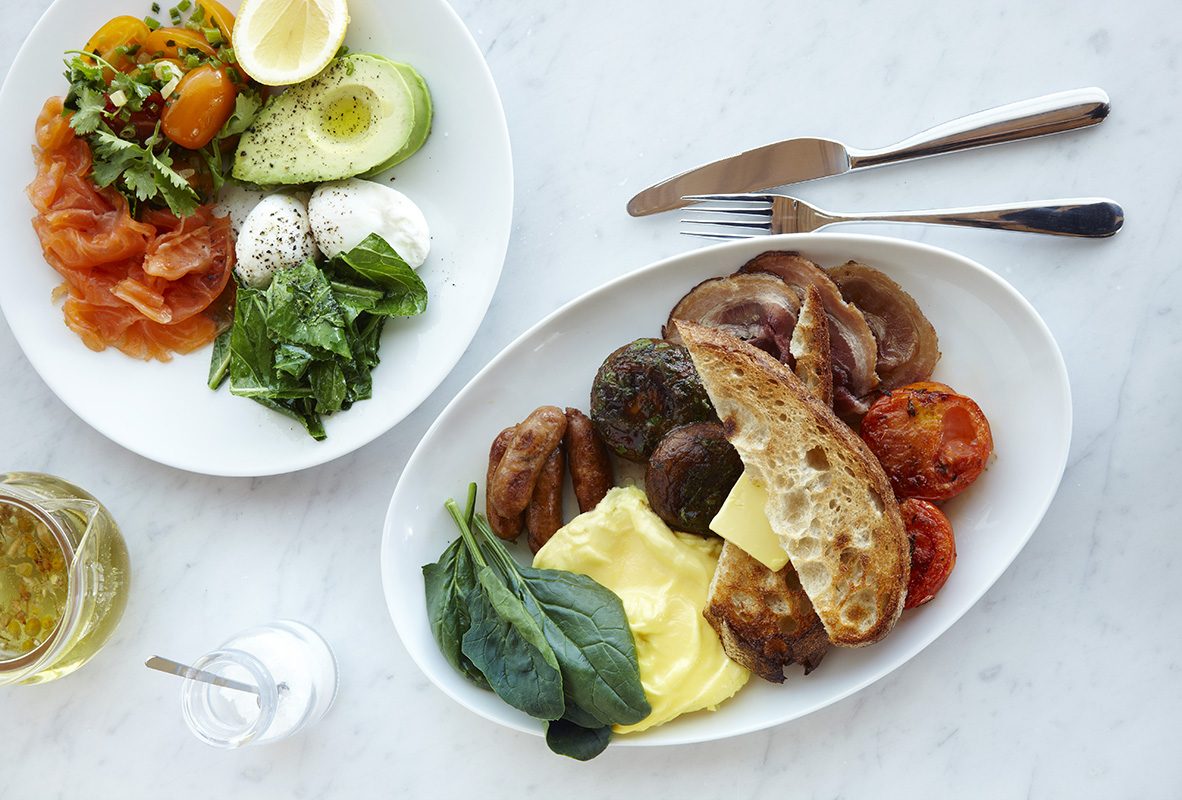 Australian-style restaurant that's known for quality ingredients, plenty of health-conscious options and a killer brunch.
175 Westbourne Grove, W11 2SB, grangerandco.com.
Where to Stay: COMO Metropolitan London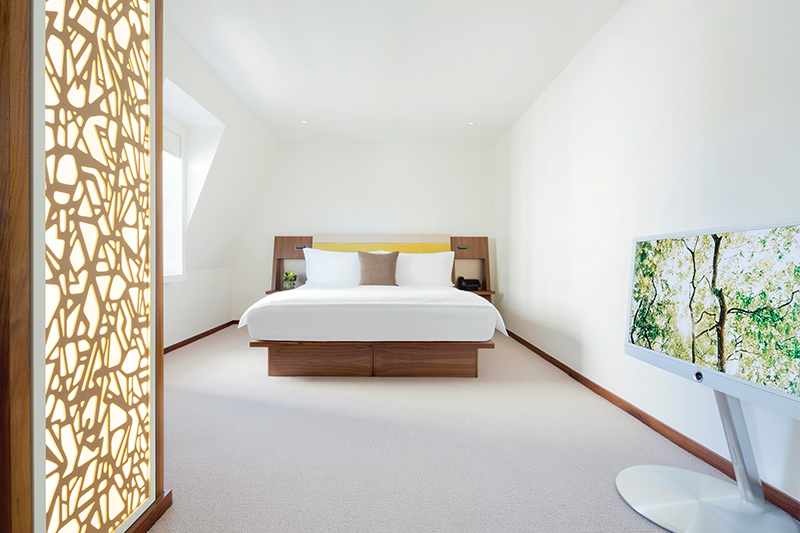 The hotels of Central London may not be famed for their wellness offerings, but The COMO Metropolitan London is an ideal pick for anyone with health in mind. Perfectly positioned just around the corner from Piccadilly, Oxford Street, Leicester Square and Mayfair, the hotel manages to sidestep the manic pace of downtown and remains surprisingly tranquil, thanks to its proximity to and view of Hyde Park – perfect for avid runners wanting to keep up their morning jog. The hotel's 144 rooms are all decorated with a Zen minimalist aesthetic, with clean lines, intuitive touchscreen controls and a distinct lack of clutter that makes it extremely popular with its regular guests.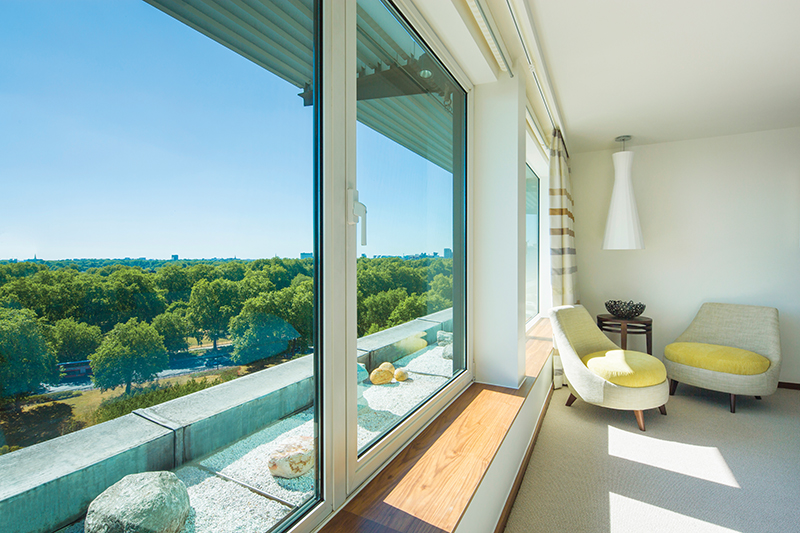 If you're feeling stressed after a day exploring, be sure to tune into the in-room meditation and yoga channel. Or for more in-depth relaxation, a treatment at the world-class COMO Shambhala Spa will help to banish jetlag and bring you back to a more serene state of mind.
While you're there, be sure to book in for breakfast, which offers the same COMO Shambhala cuisine that the group's resorts in Asia are known for. Rather than lettuce leaves, the restaurant takes a balanced approach to healthy eating, with a focus on organic, local ingredients that don't skimp on flavour and will leave you feeling nourished.
If you plan to pay a visit to Westbourne Grove, the 148 bus stops directly across the road from the hotel and is an easy and pleasant 15-minute ride to Notting Hill Gate, allowing you to take in a few sights along the way.
Nearest tube station: Green Park
Old Park Lane, London, W1K 1LB, +44 20 7447 1000, www.comohotels.com.