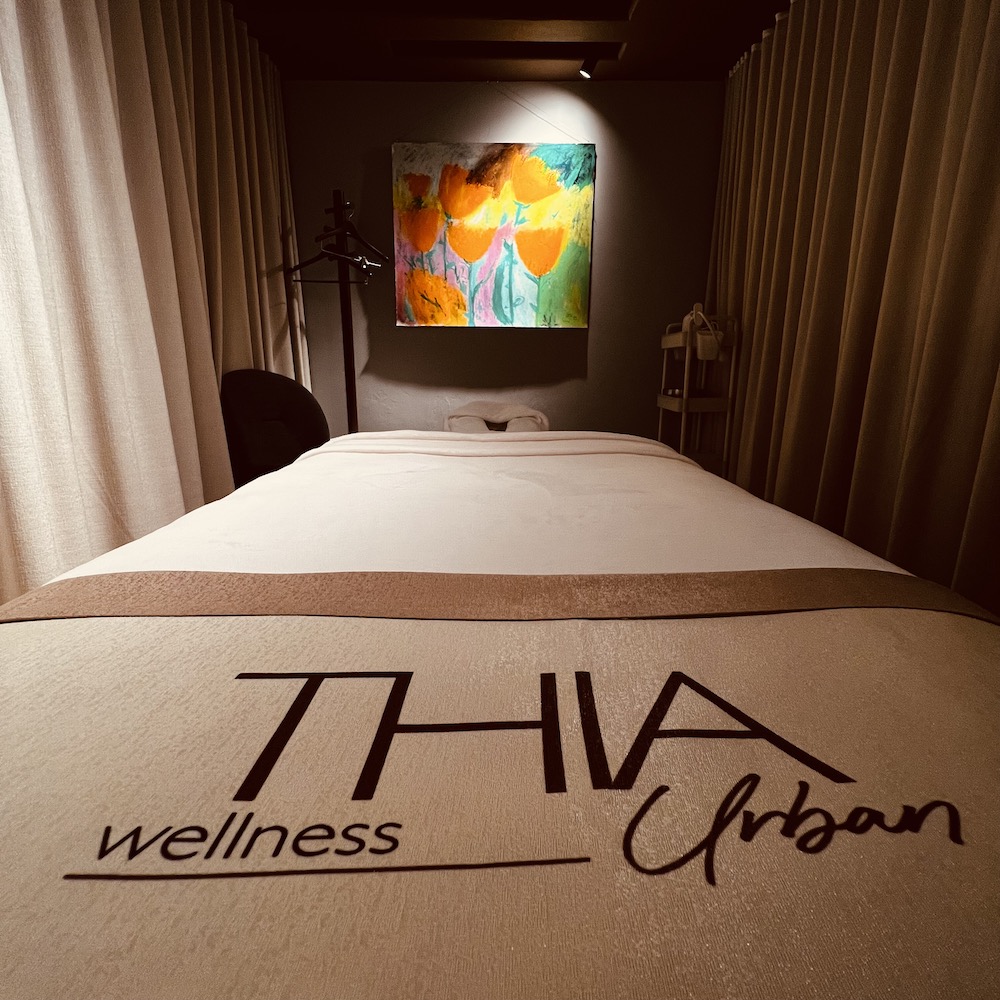 The Buzz: Having established its name as the resident spa at the Hong Kong Golf & Tennis Academy, we were thrilled to learn that Thia Wellness has opened a new outlet on Hong Kong Island! Thia's founder, Barry White, is a wellness industry veteran, and has helped to launch spas for a number of Hong Kong's top hospitality brands, including Chuan Spa and The Murray. Expect a high standard of service and plenty of attention to detail in this intimate spot.
The Spa: Located just off D'Aguilar Street, the space is decked out in soothing neutrals and cocoon-like fabrics to help shut out the outside world. Rather than walls and doors, spacious spa rooms are delineated by thick cream curtains, which provides a sense of organic openness, and also makes the space ideal for private events and parties. Scent is a huge part of Thia's offering, and an entire wall is given over to fragrant oils, allowing each customer to make their own bespoke blend. We went for uplifting lemongrass with clary sage to help soothe tired muscles.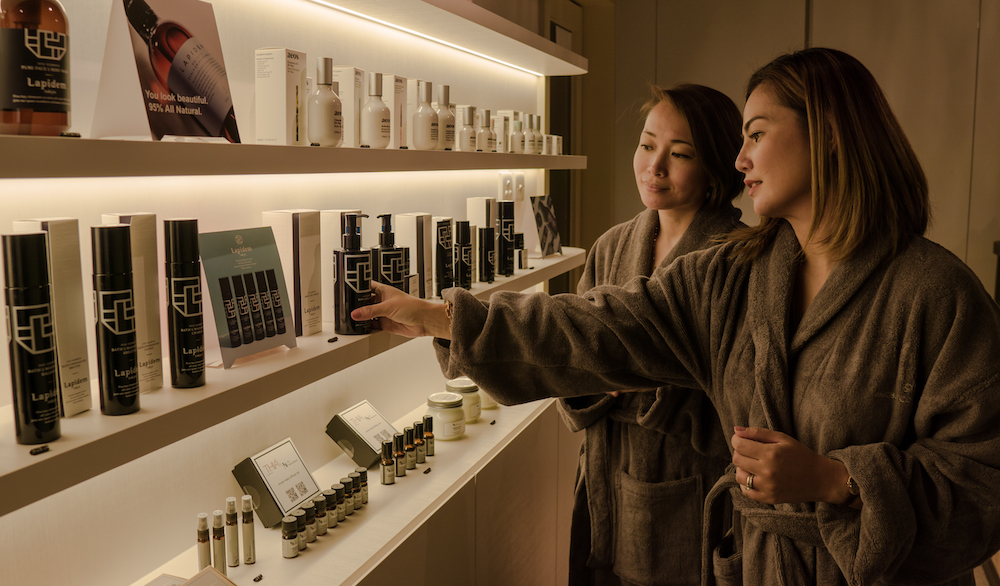 The Treatment: We started with Thia's signature massage, which is all about responding to the customer's individual needs. The therapist asked us about problem areas, our treatment goals, and preferred firmness of touch. She then performed and incredibly soothing and restorative massage using her hands and forearms, focusing on problem areas such as the shoulders and neck. For the facial treatment, the focus is on relaxing, hydrating and brightening. Thia is the exclusive distributor of Lapidem, an all-natural Japanese face and body brand that uses yuzu extract to detoxify and brighten. After cleansing and exfoliating, the therapist used this deliciously-scented oil to perform a toning and relaxing face massage.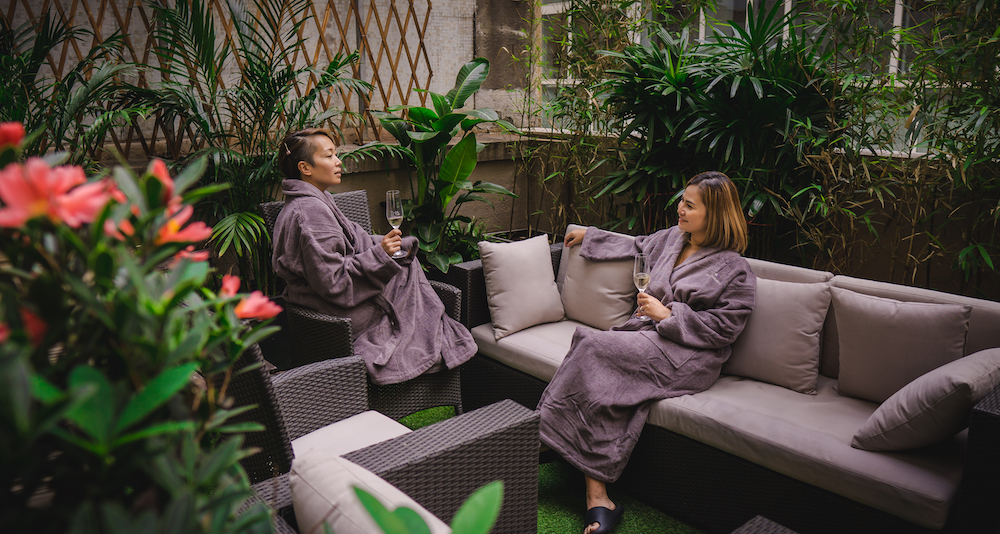 Verdict: Top marks to the treatments and the well-appointed rooms at this ultra-relaxing space. From the cozy bedding to the heated massage table and the relaxing aroma blend that permeated the space, Thia felt ultra plush and tranquil. We thought we might find the curtains off-putting, but in fact they were super private and we loved their soft, homey vibe. The curtains also give Thia the option to open up the space for group classes and events, from handpan yoga to sound meditations, which they'll be starting in the next few weeks. Don't miss their outdoor plant-filled terrace, which provides another option for private events.
4/F, Abdoolally House, 20 Stanley St., Central, 9291-7301, thiawellness.com
In partnership with Thia Wellness